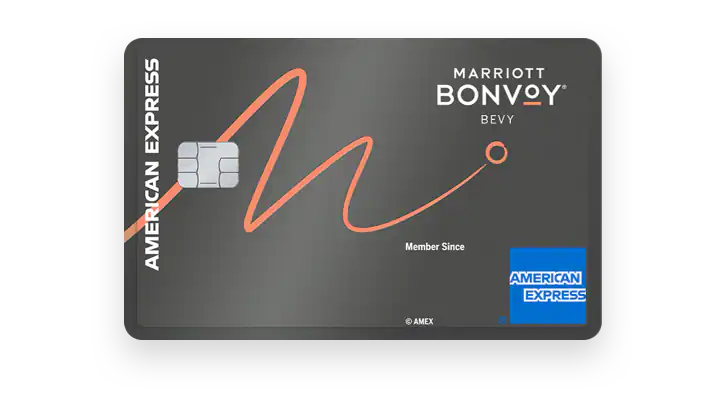 AMEX Bonvoy Bevy Signup Bonus Policy Changes on Terms & Conditions (Family Language Added)

It appears that the Amex Marriott Bonvoy Bevy has one recent change regarding its signup bonus eligibility. The change is that you would not be eligible for the signup bonus if you have the Amex Marriott Bonvoy Brilliant Card, which is the premium Marriott card from Amex with its $650 annual fee. It seems this is their way of incentivizing you to get the Bevy Card since it's undoubtedly one of the worst Marriott cards in the lineup.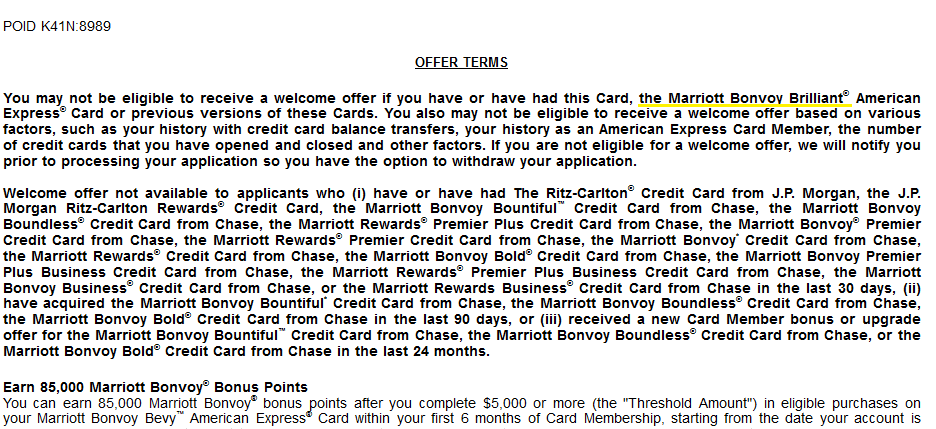 Frequent Miler has made a chart regarding to Marriott's confusing credit card signup bonus eligibility, and they've also pointed out the previous Offer Terms for the Bevy, which lacked the wording that includes the Bonvoy Brilliant.
This now means that current and previous Bonvoy Brilliant card holders are locked out of the Bevy's signup bonus. If you've never had a Marriott card and are interested in getting both the Bevy & Brilliant signup bonuses, then you'd have to sign up for the Bevy first and then apply for the Brilliant. Thankfully, the Bonvoy Business is excluded so you can apply in whichever order you wish.

The move for current Amex Marriott card holders is now to wait 24 months after their most recent Marriott signup bonus and then apply for the Chase Marriott Bonvoy Boundless to receive another Marriott signup bonus and potentially reach for the Ritz-Carlton Card.
Conclusion
You're now excluded from the Amex Marriott Bonvoy Bevy's signup bonus if you ever have the Marriott Bonvoy Brilliant Card. If you have a clean slate with Marriott cards and want the signup bonus from all personal Amex Marriott cards, then you'd have to signup for the Bevy first before applying for the Brilliant.
Many Amex Marriott card holders would likely be affected by this since the Bevy came out just not too long ago. The Bevy Card is a pretty weak card, and this seems like a play to incentivize you to signup for it rather than jumping straight to the more thought-out Brilliant and maybe signup for the Bevy.
While Amex cardholders could still get signup bonuses from Chase's side, it's still sad to see a signup bonus opportunity to be taken away.