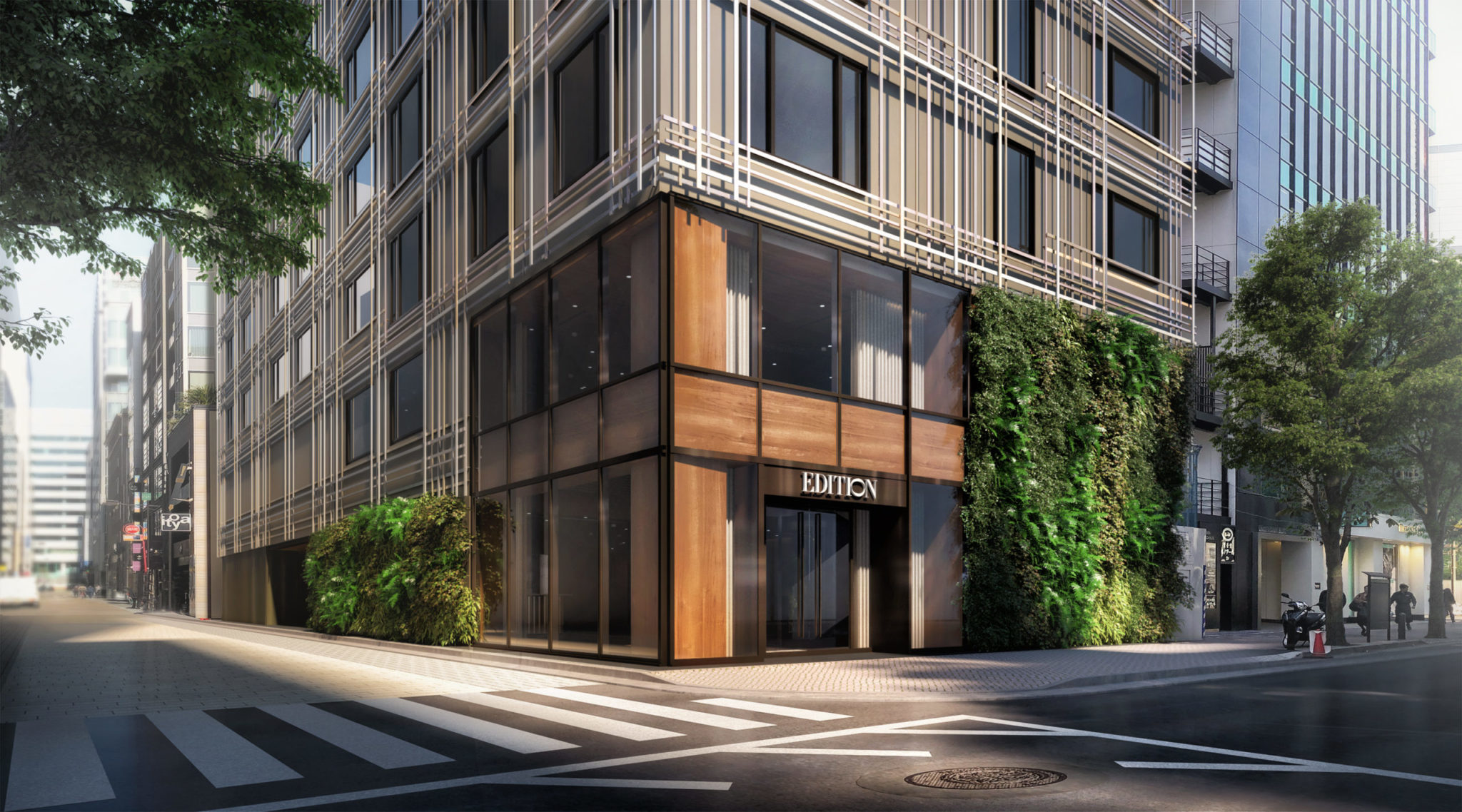 The Tokyo EDITION, Ginza Opening Early 2024, Accepting Reservations from Dec 19
There has finally been updates of The Tokyo EDITION, Ginza. I've been curious about this hotel since 2020 where it was supposed to be open then, but has now been delayed for about 4 years! It's quite interesting that Tokyo would have 2 EDITION hotels in the same city with the first EDITION hotel located in Toranomon Hills.
It's slated to open in early 2024, but the hotel is now accepting reservations from December 19, 2023. It's possible that it could open near Christmas time!
The Tokyo EDITION, Ginza Details
As the hotel's name suggests, it will be located in Ginza, which in my opinion, a better location than in Toranomon Hills. The property will only include 86 guestrooms including the suites, so it's much smaller compared to EDITION Toranomon Hills' 206 guestrooms.
The hotel will have three on-site dining, with one of them being a rooftop bar. Expect a very pricy dinign experience in an EDITION, especially at Ginza with upscale restaurants and shopping experience in very close vicinity.
The Tokyo EDITION, Ginza Marriott Bonvoy Points Pricing
After checking the Page Source of the hotel, it's categorized at Level 8, which is in line with other luxury Marriott options in Tokyo like EDITION Toranomon Hills, Ritz-Carlton Tokyo, and Prince Gallery Tokyo Kioicho.
With Category 8 in place, we can expect to pay somewhere in between 71.5-130k points per night to book. Since the hotel isn't opened yet, the price ranges tend to be lower, so definitely book now before it gets higher if you're interested! I myself reserved a 2-night stay for 161k Marriott points.
Cash price wise, it can cost over 200k yen per night, or over 1400 in USD! For the time being, it's better to pay with points compared to cash.
Conclusion
Another EDITION hotel will open in Tokyo some time in early 2024, though it could open some time during Christmas of 2023. It'd be interesting how it'd compare against its older sibling in Toranomon Hills as I've heard the service isn't as good as the Ritz-Carlton.
However, I've always been intrigued by EDITION's design philosophy so I'm booking a few nights myself in April. This would then be my second EDITION stay, with the first being in Bodrum.
I do recognize that this hotel could experience growing pains once it opened, just as I experienced in Ritz-Carlton Fukuoka, so I'll have to take that into account when I'm doing the review.
Could it give free breakfast for Marriott Titanium and Ambassadors just like in the Ritz-Carlton Tokyo? Or, could the EDITION Ginza replace Mesm Tokyo as my favorite Marriott hotel in Japan's capital? Stay tuned for my review some time in the upcoming year.