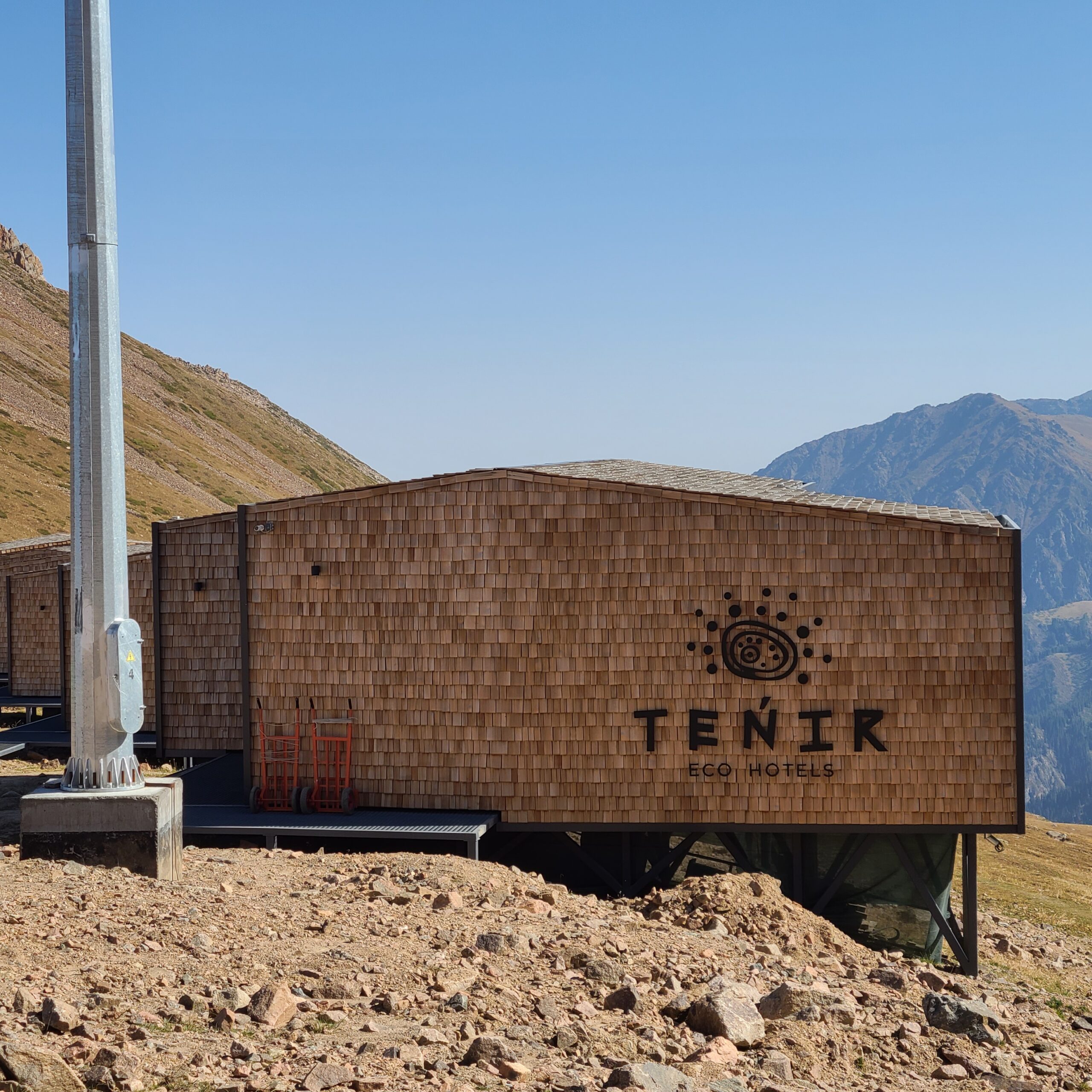 Review: Tenir Eco Hotel (2022) [Kazakhstan]
| Positives | Negatives |
| --- | --- |
| Glorious Shymbulak Mountains view | Getting there is tricky |
| Waking up surrounded by yaks was truly special | Cable cars' limited schedule makes it difficult to be flexible |
| Great activities | |
| Discount at restaurants | |
| Easy communication through WhatsApp with hotel staffs (English speakers available) | |
| Heated bathroom floor | |
Overall Rating
During my time in Almaty, Kazakhstan, I spent a night at the Shymbulak mountain resort in Tenir Eco Hotel. It was recommended by a local friend, and it was my first time in a mountain resort so I was up for a unique experience! As the name suggests, it's built for environmental sustainability that minimizes the impact of the environment while aiming to provide a luxurious experience.
Tenir Eco Hotel- Booking
The hotel can be booked directly on its site. During my time of stay, the rate was at $207, but can be lessened as I also booked a 30 minute horse ride for an extra $15. Breakfast is included, and a 10% discount at the hotel's restaurants, which is welcomed as you should expect to eat in one of the places when you stay here.
Credit cards are accepted, including American Express! Keep in mind that the free cancellation policy isn't as generous as many hotels (~2 weeks before check-in), but I do recommend booking in advance to get the best rates.
Tenir Eco Hotel- Location

The hotel is located 3300 meters above sea level at the Shymbulak within Medeu Valley, southeast of Almaty. Getting there takes some steps.
How to Get to Tenir Eco Hotel
From Almaty, you can use Yandex Go to take you to the Shymbulak cable car station (coordinates). Once you arrived to the cable car station, buy the cable car tickets. You'd want to buy the "Combi 1+ Combi 2" round-trip ticket that cost 4500 Tenge. The hotel is located at the Combi 2 stop. If you're unsure, just tell the cashier about the hotel name, and they'll understand!
Cable car ticket prices can be found here. You can pay with credit cards, even at the cashier booth.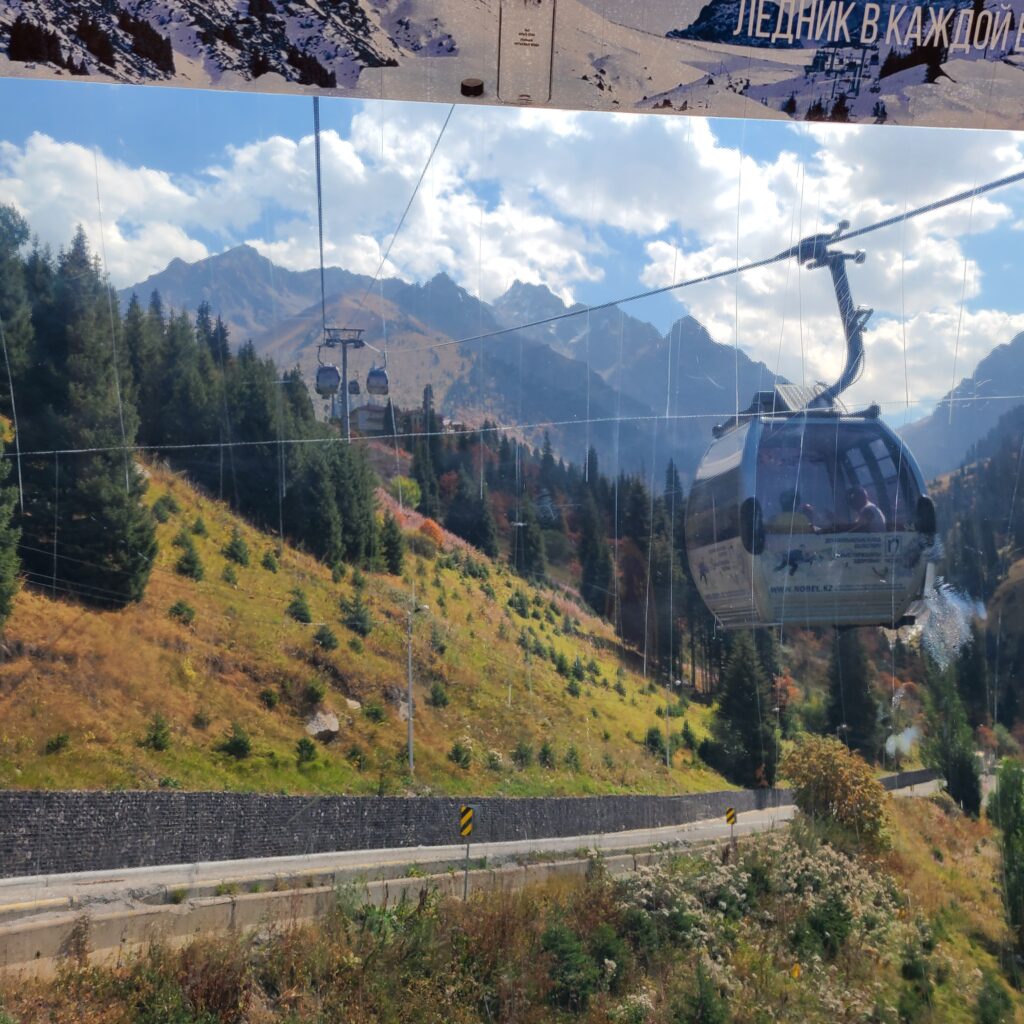 The first stop will be at Shymbulak itself, a more lively station with bars and restaurants atop of the mountains. But, you'll have to make a transfer to go up further to Combi 1 station.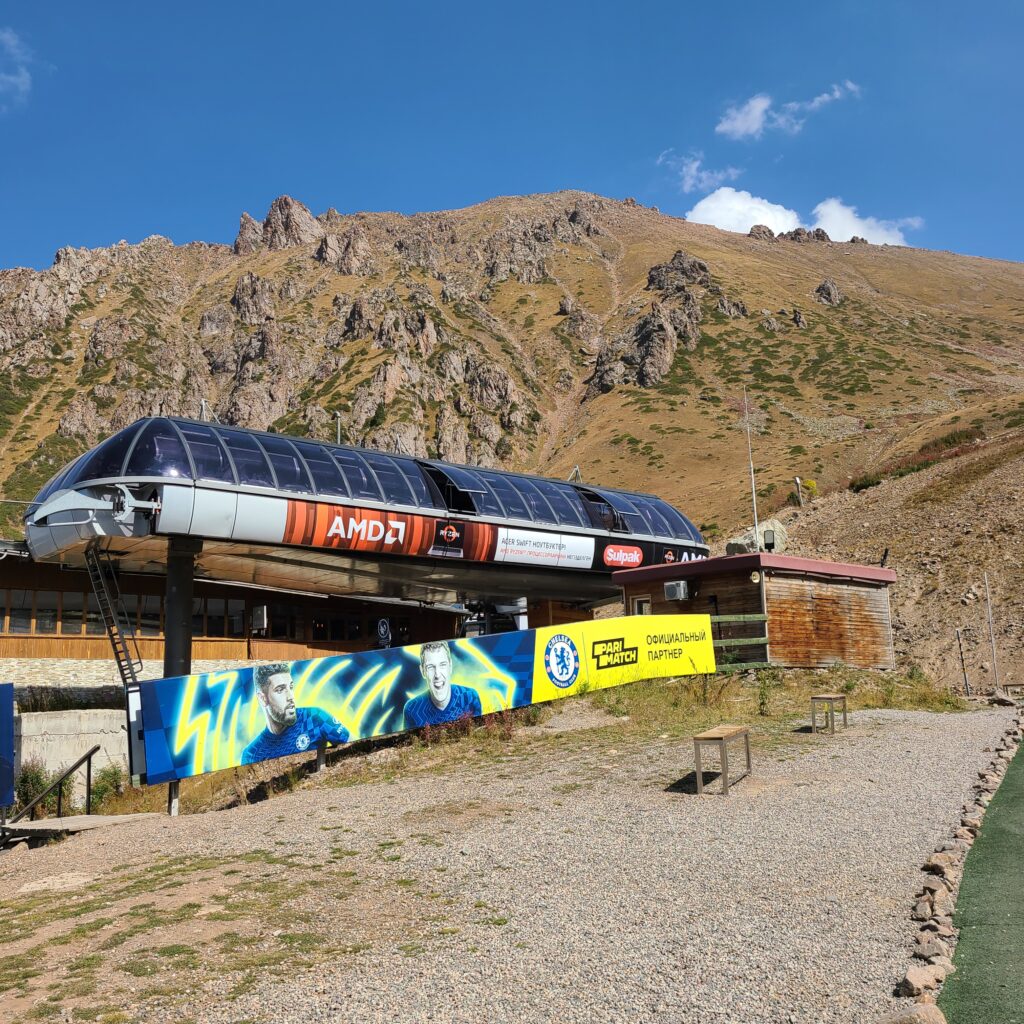 After arriving to Combi 1, you'll then have to transfer again to another cable car going up further to Combi 2, which will be your last stop. Just shortly before arriving to Combi 2, you'll see modular buildings in rows that are the rooms for Tenir Eco Hotel.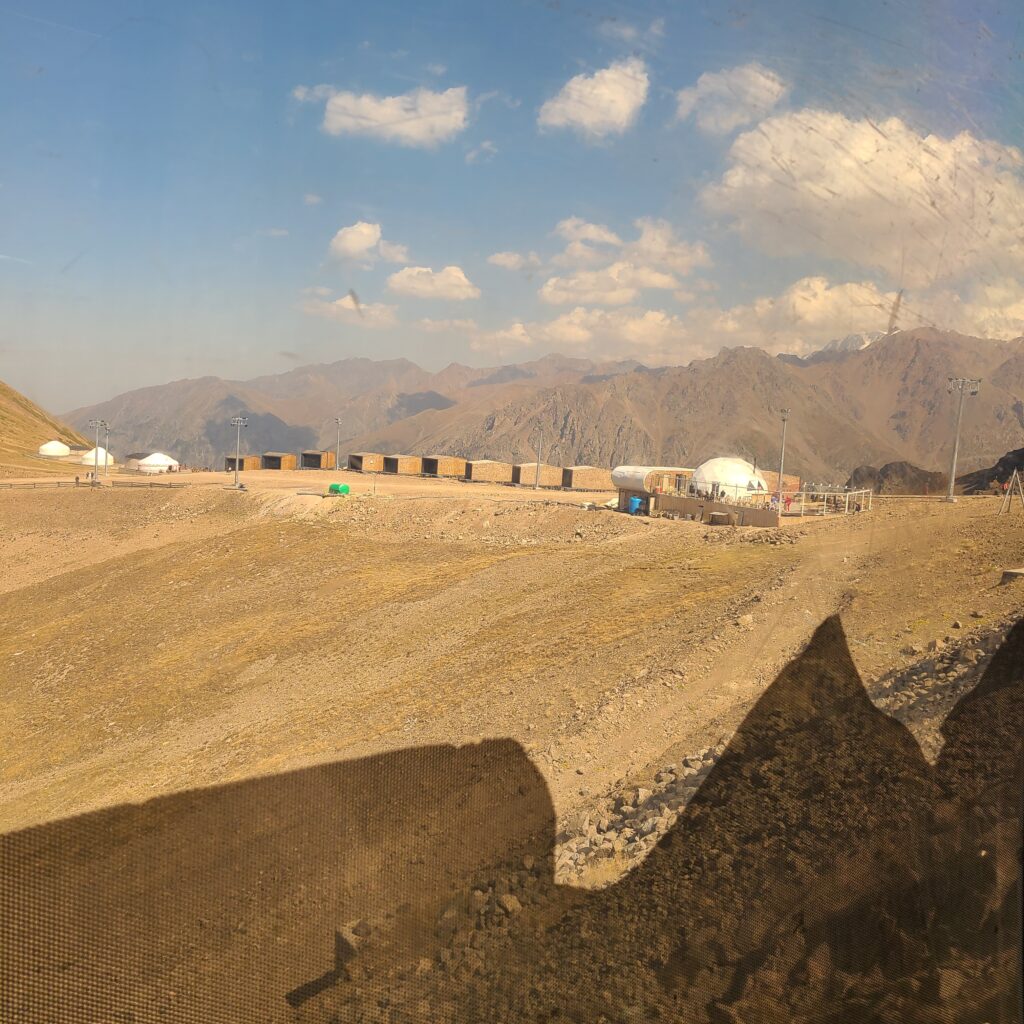 Be mindful that the cable cars going from/to Combi 2 will stop at 5:30pm daily. So, make sure to arrive to the hotel before that. The journey from Almaty to the cable car station at the bottom will roughly take 30 minutes alone. The schedule can be found here.
Tenir Eco Hotel- Check-in
After arriving at Combi 2, I descended down hill to the hotel. It wasn't exactly the smoothest road as it's all dirt and big rocks that made rolling my luggage a bit difficult. But, there were mats placed that made the process somewhat bearable.
The front desk is in the rightmost of the modular buildings. I greeted the manager and gave me his Whatsapp number to communicate if I'd need anything. He then arranged my horse ride at 4:30pm. Even though the cable car ride ends at 5:30pm, the car going to Combi 2 will have special schedules for Tenir Eco guests that run at 6pm and 8pm. Definitely keep that in mind!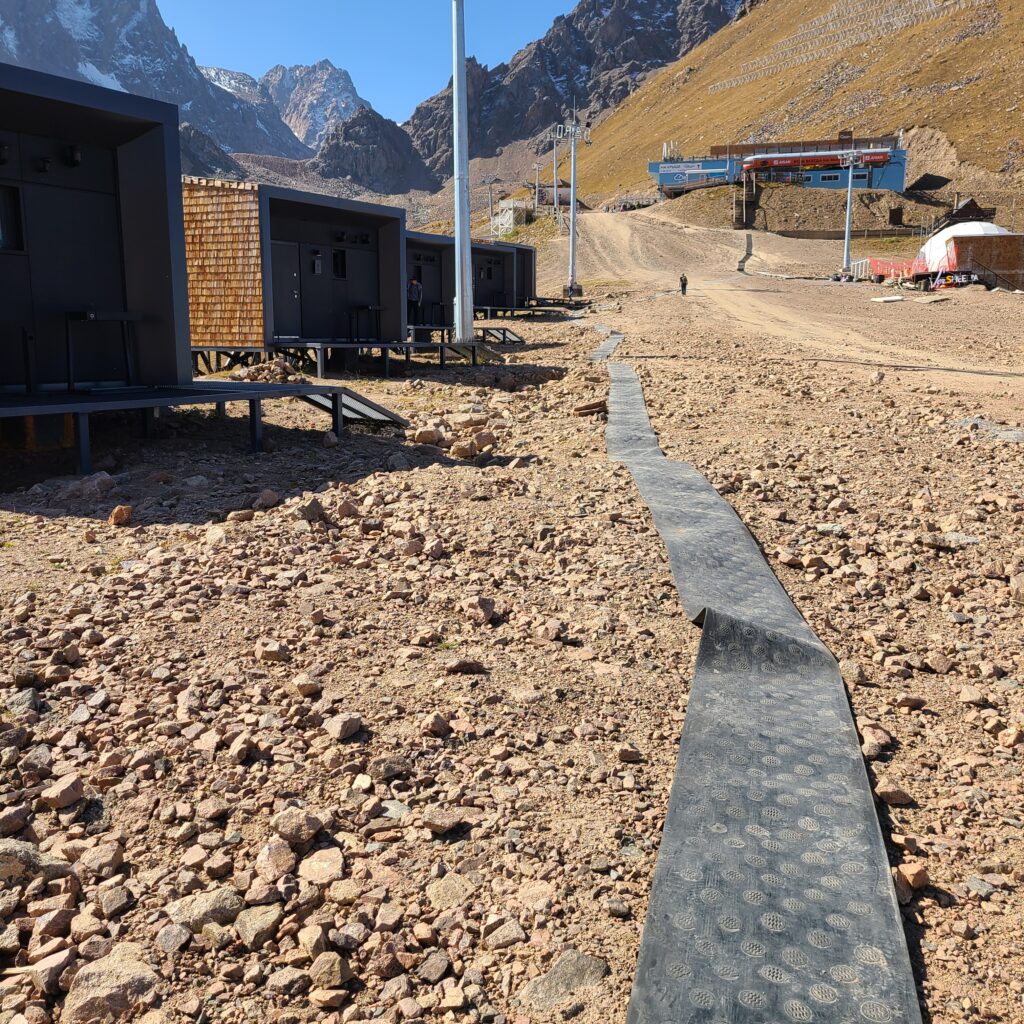 Tenir Eco Hotel- Room
I was assigned to Room 4. The key is a bit nice to look at, but tricky to use at first. Keycards really spoiled me!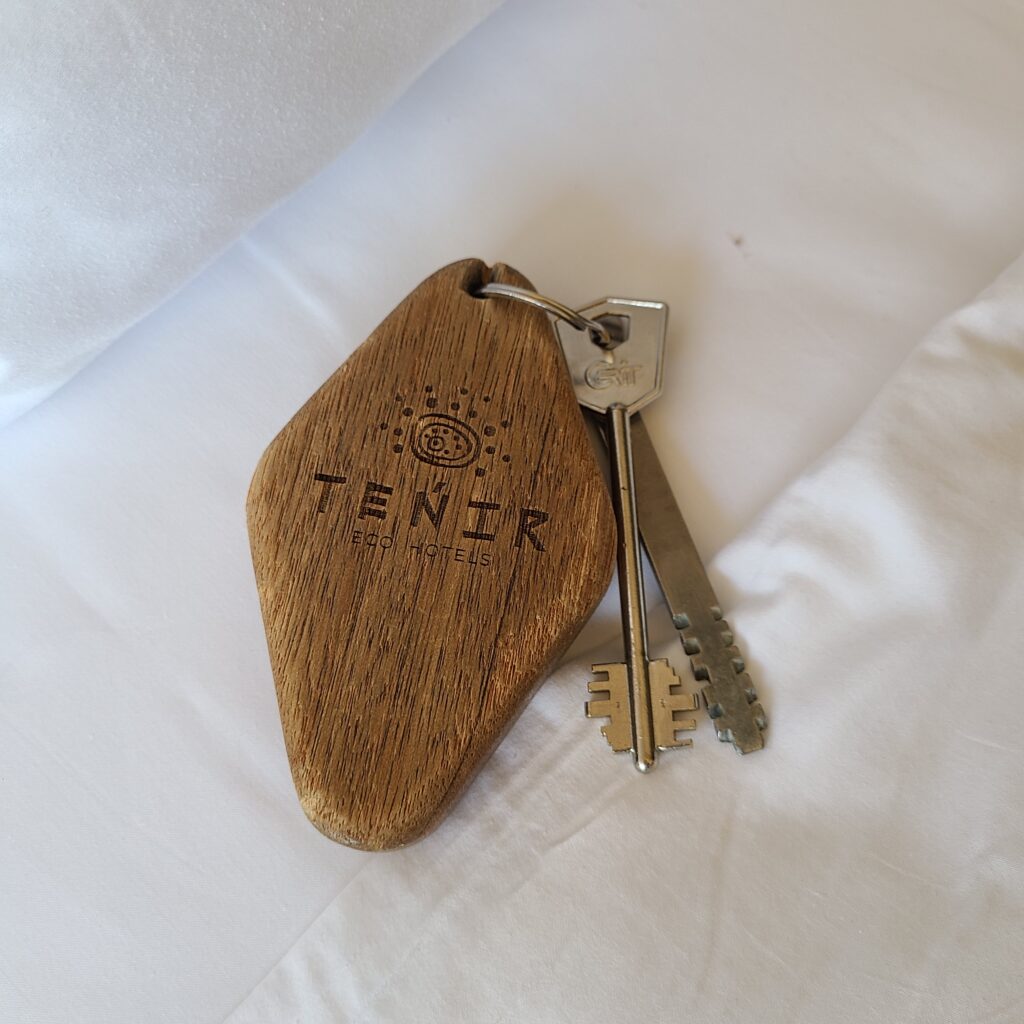 The double bed's feel is up to par with luxury hotel beds. It reminded me of St. Regis Astana's bed!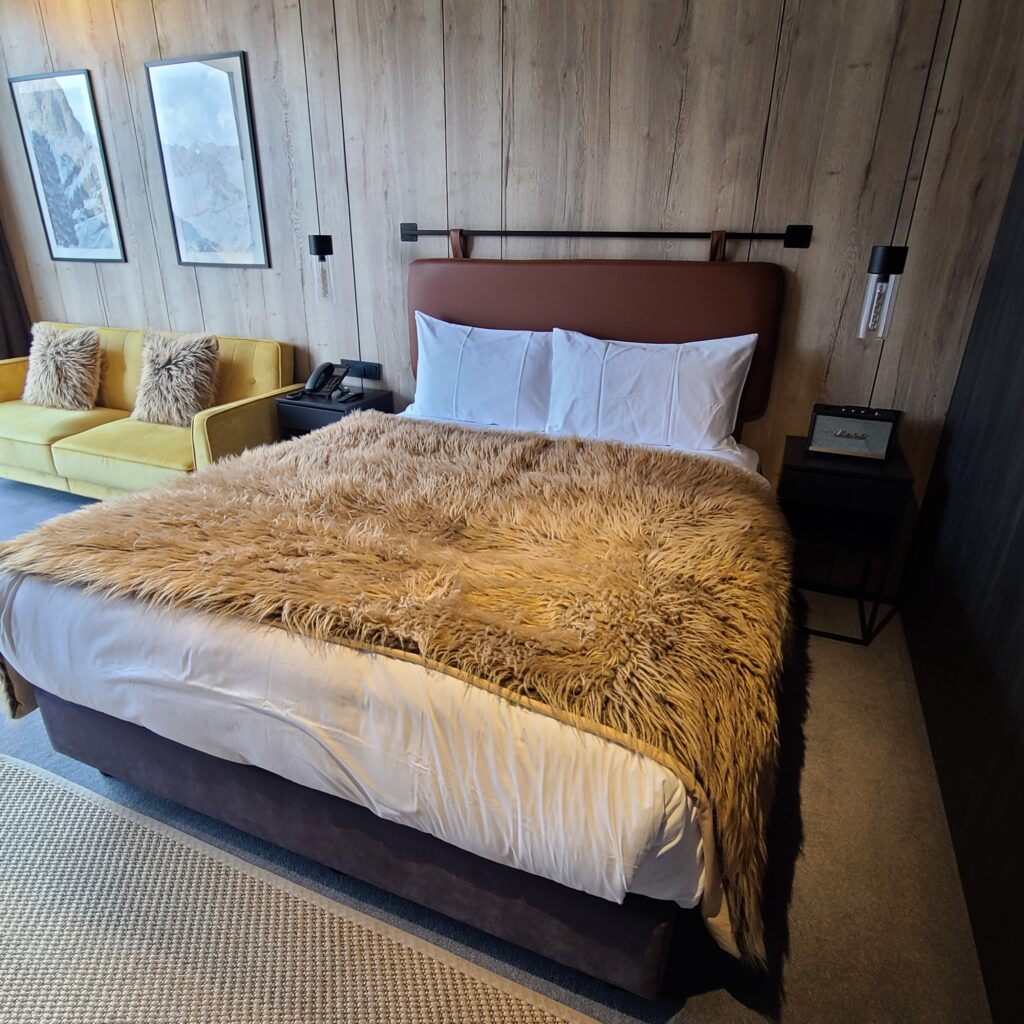 On the end table, there's a Bluetooth audio player to connect your phone with and play some custom tunes! Really great to just vibe with your own music and admire the mountains.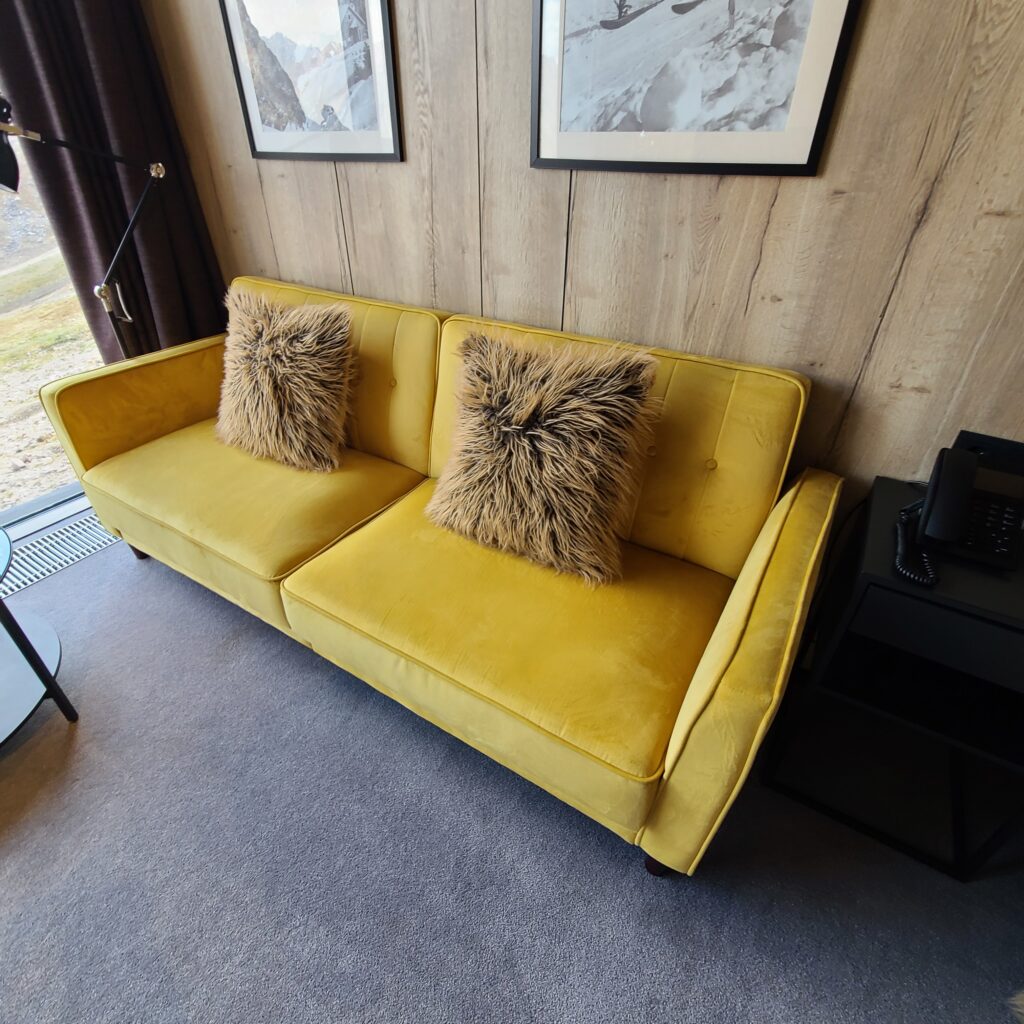 There's a truly gorgeous view of the mountain on the other side of the window. The seating setup is just perfect to admire the view! Water bottles are complementary.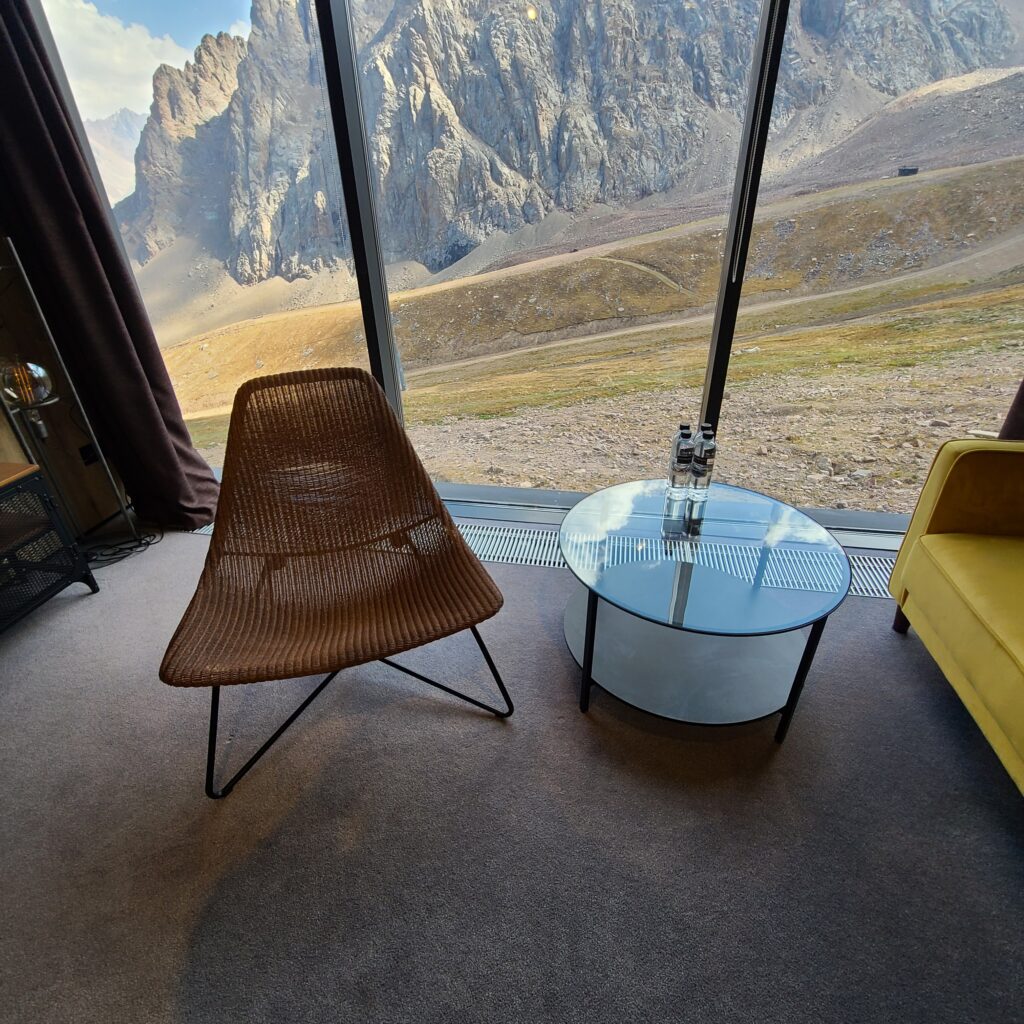 It gets cold at this elevation, even in the summer. Make sure to bring some warm clothes with you!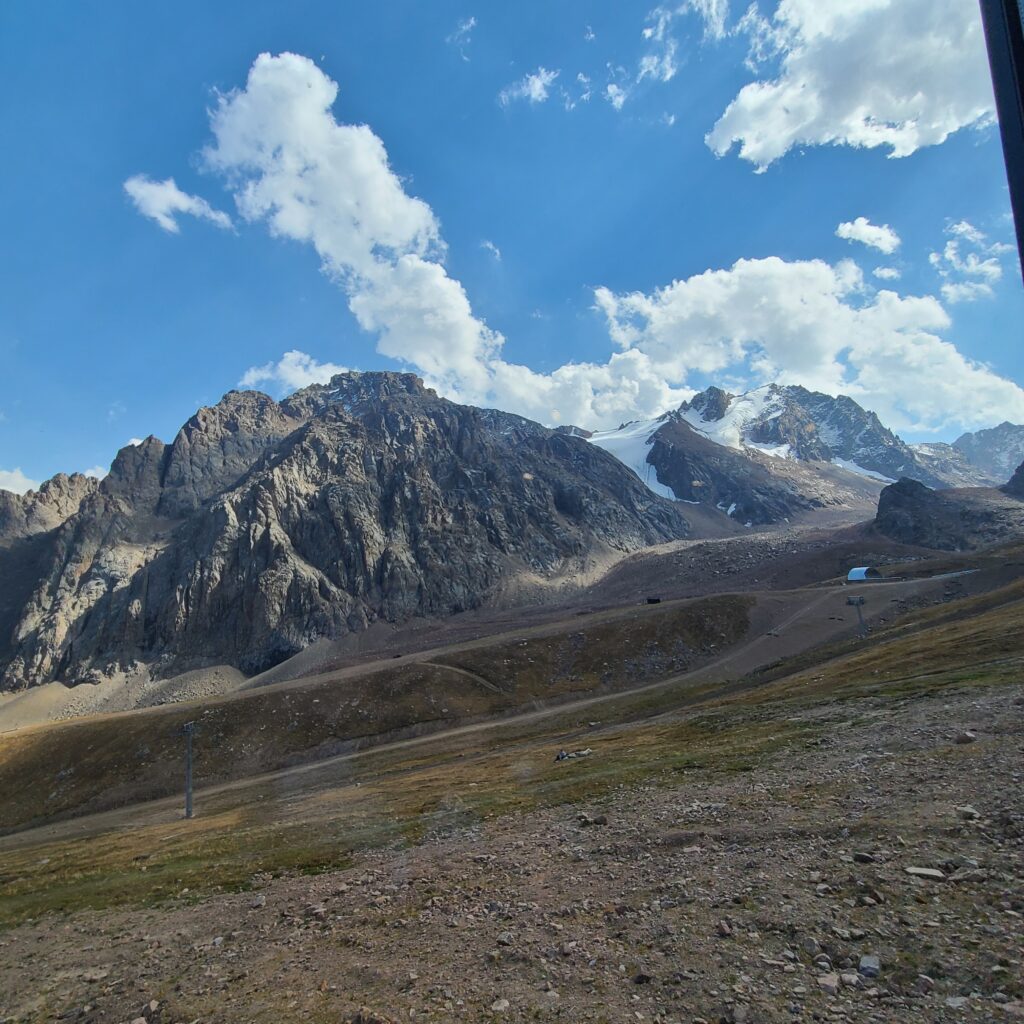 But, the room comes with digital AC control that only controls the AC on top of the front door. There are heater grills on the floor by the window, and the control is to the left side of the window. It was covered by the curtain, so it was confusing at first on why the room was still hot even with the AC at 18C.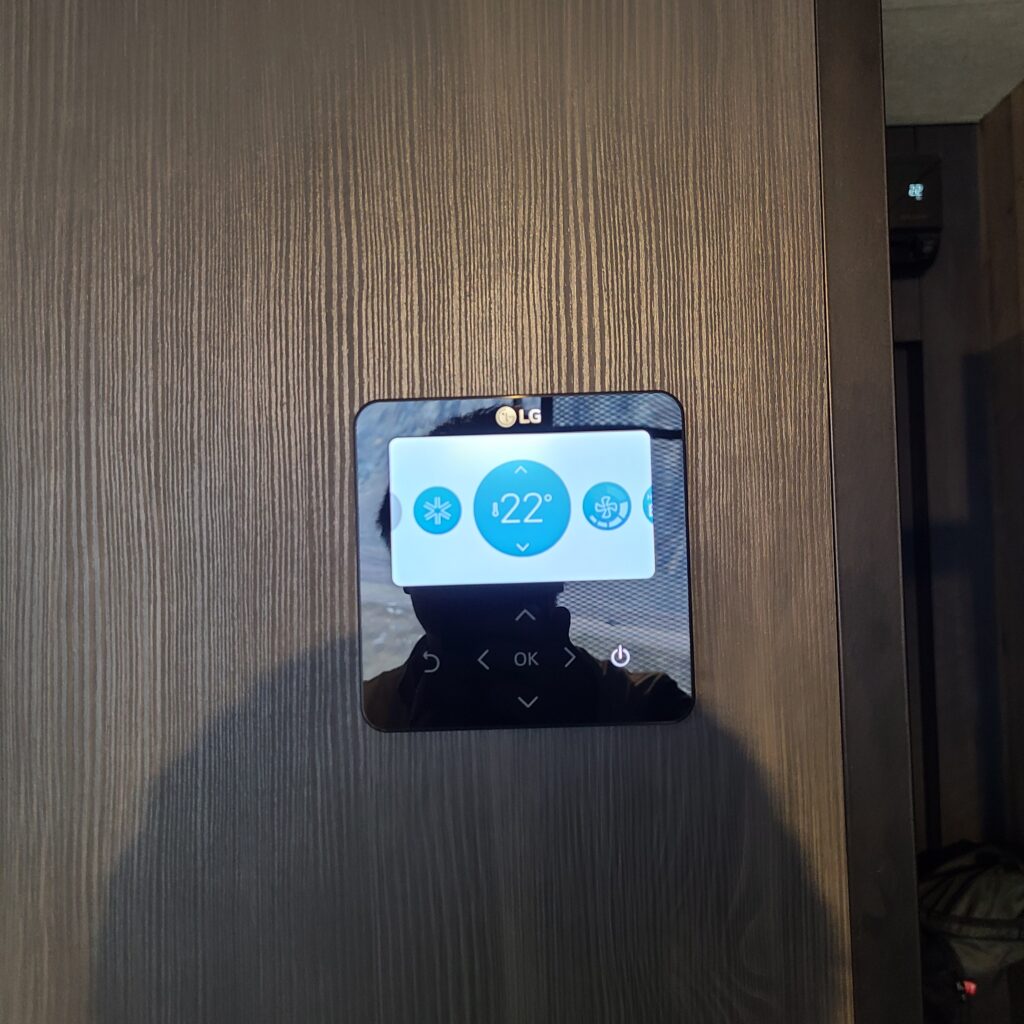 TV in front of the sofa. You can watch Netflix and Youtube.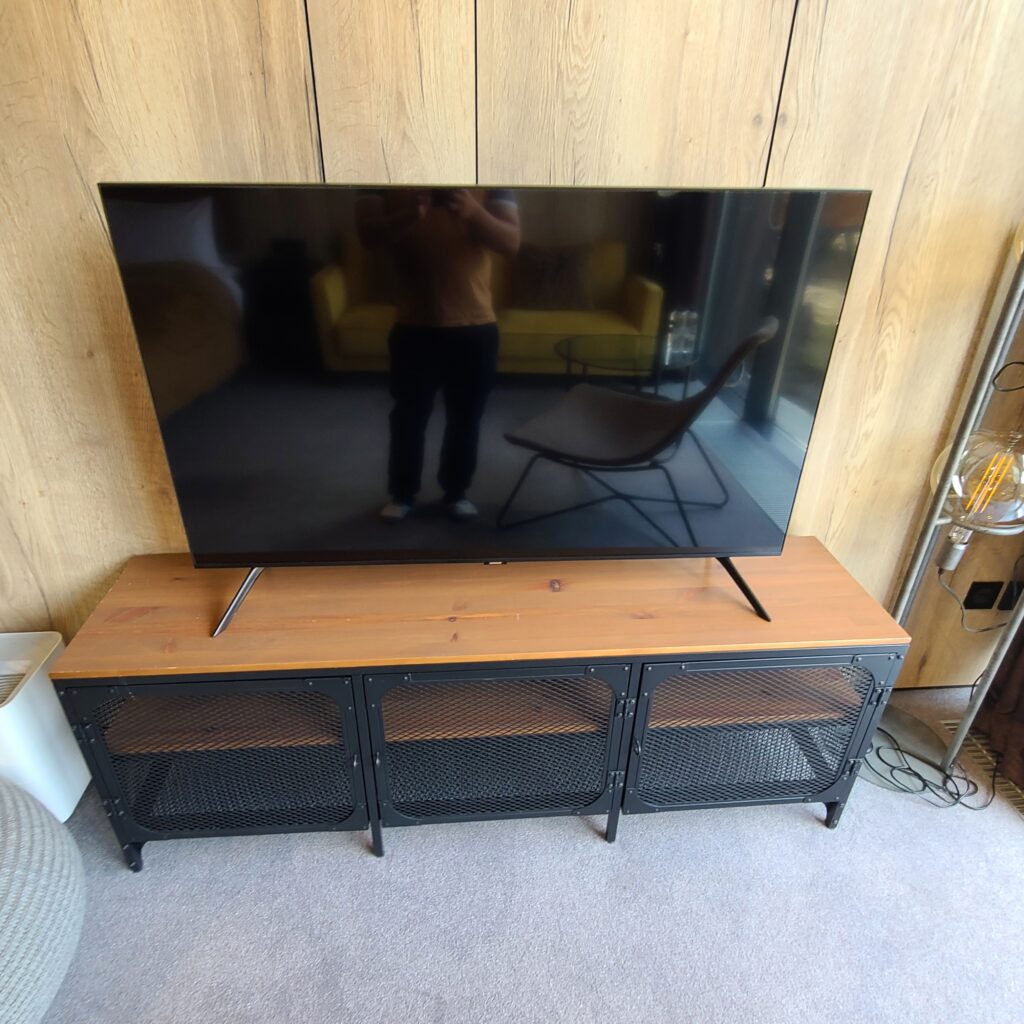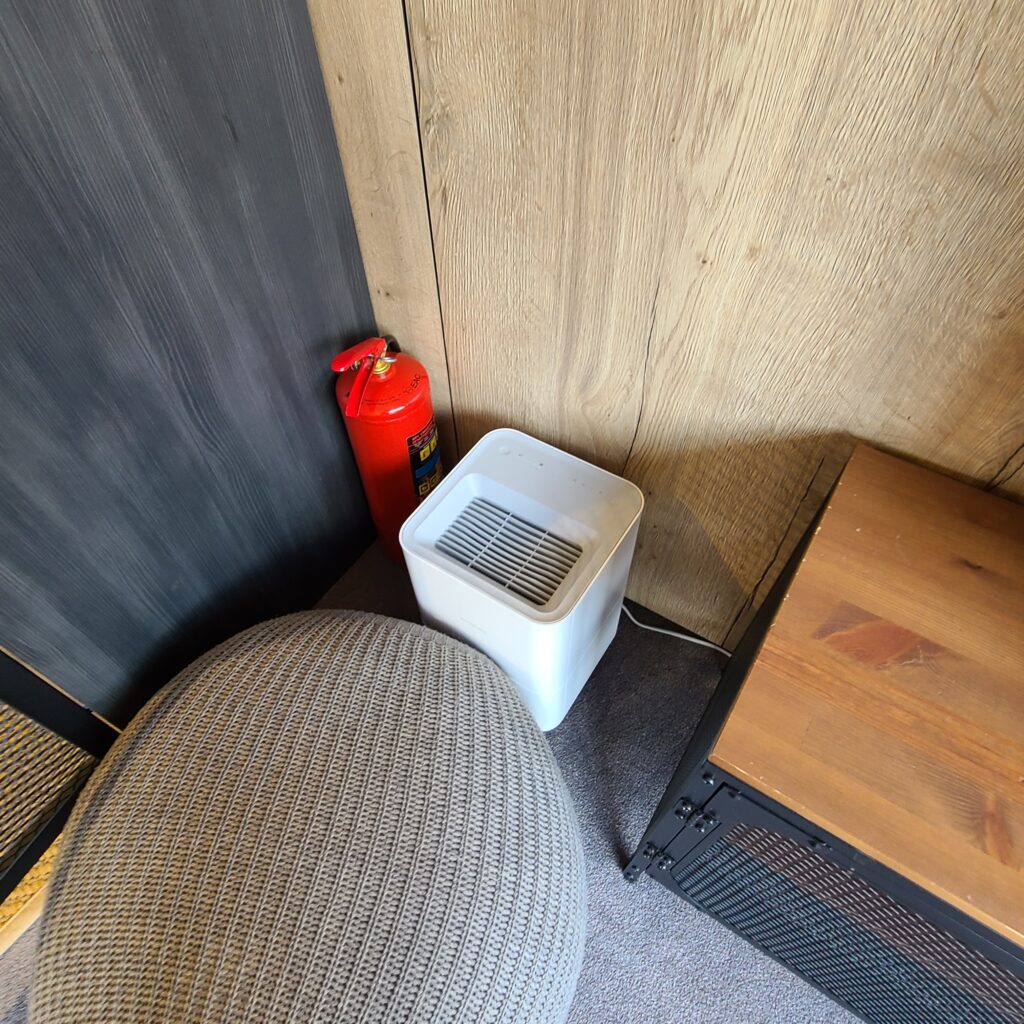 Bathrobe and slippers are included.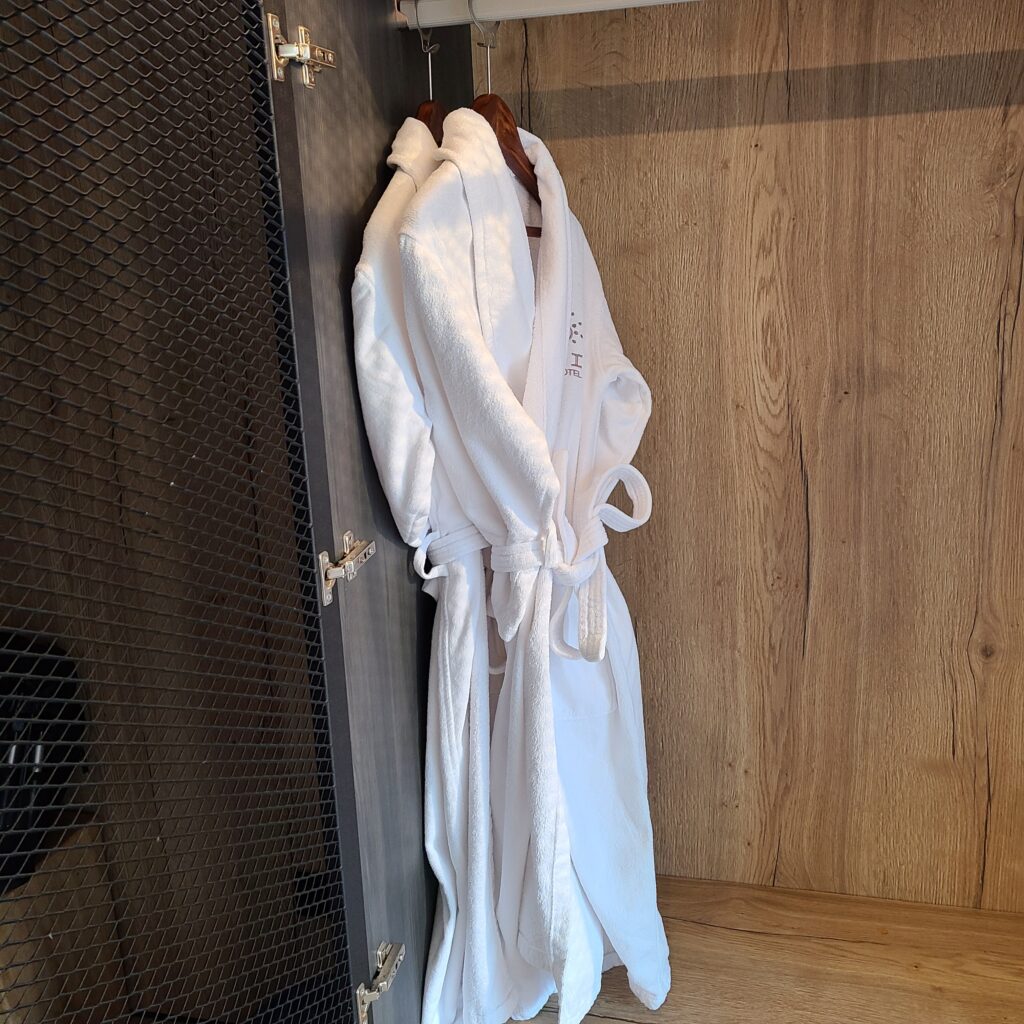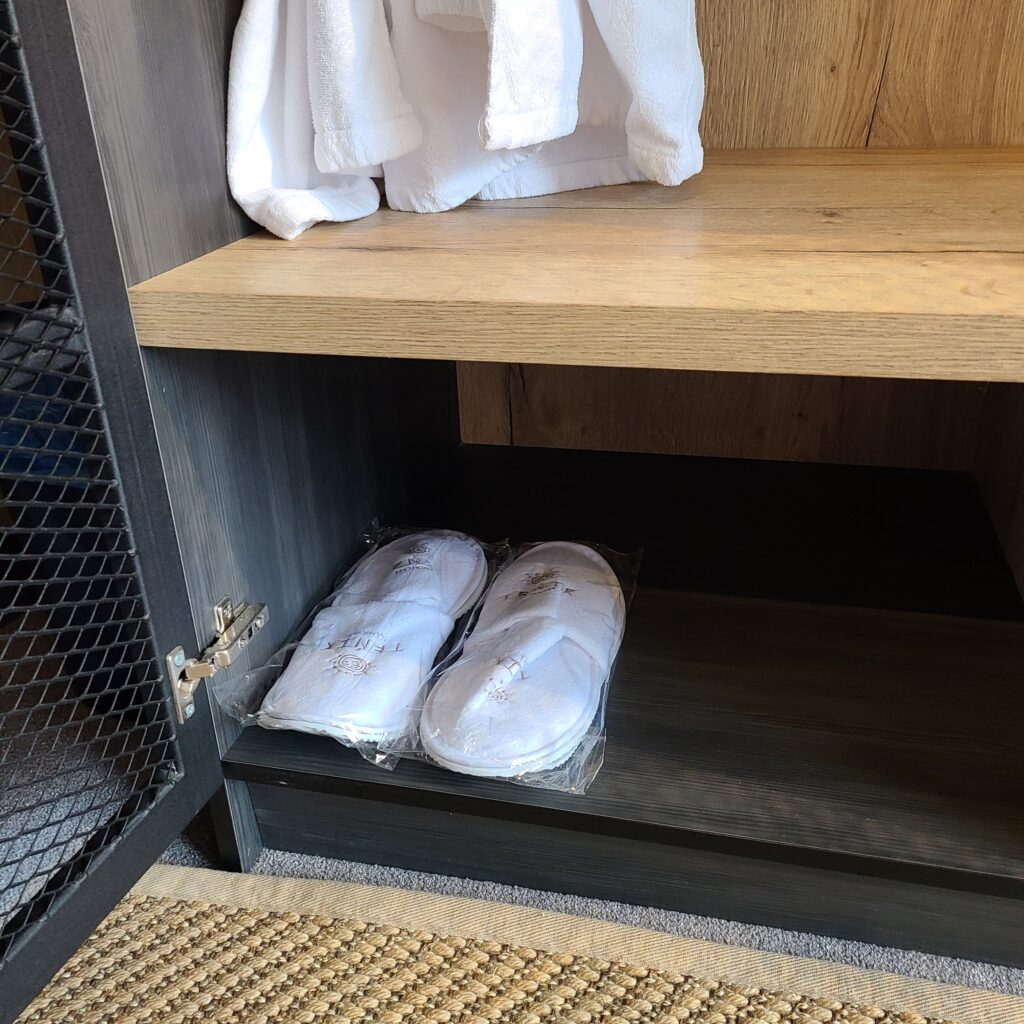 The pantry includes a water boiler with coffee and tea bags, and a Nespresso machine. But, you'll have to purchase the Nespresso pods from the minibar. Keep in mind that you won't be able to buy anything outside of the hotel area.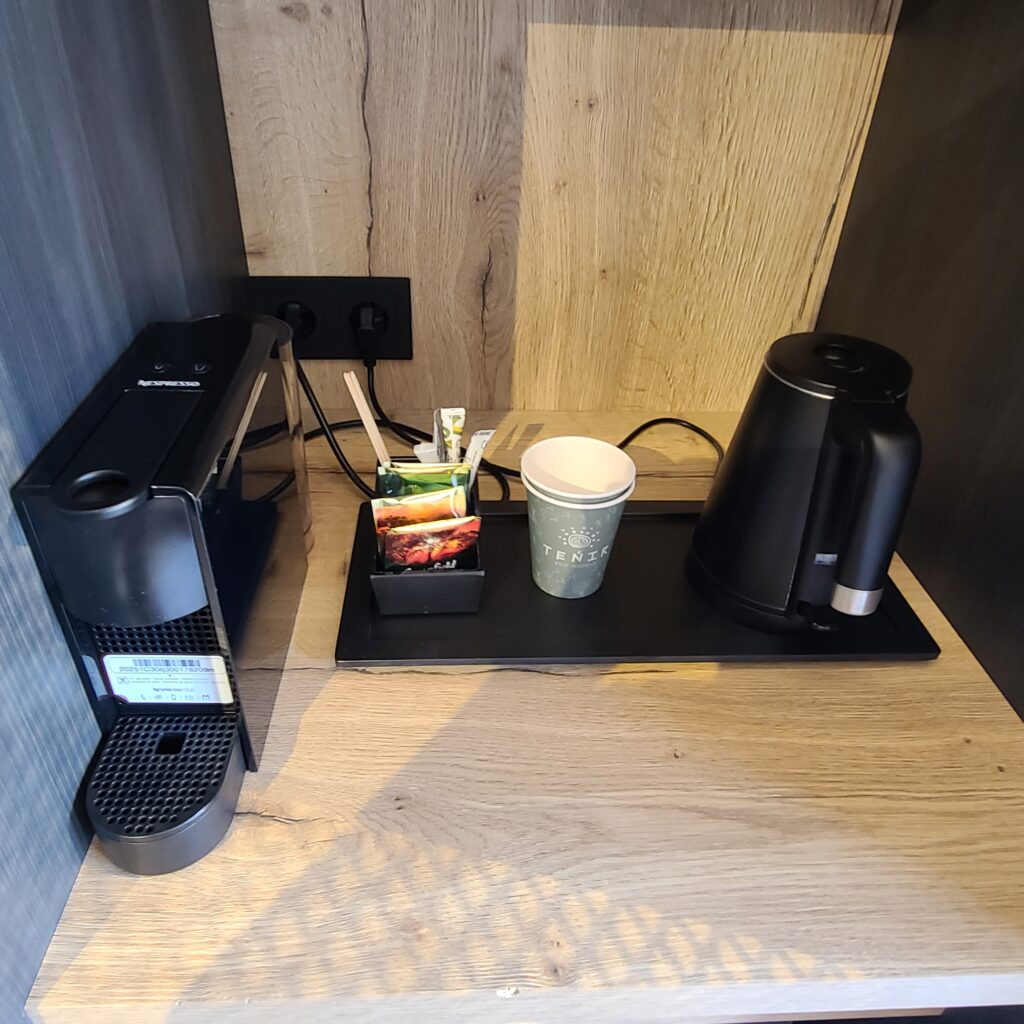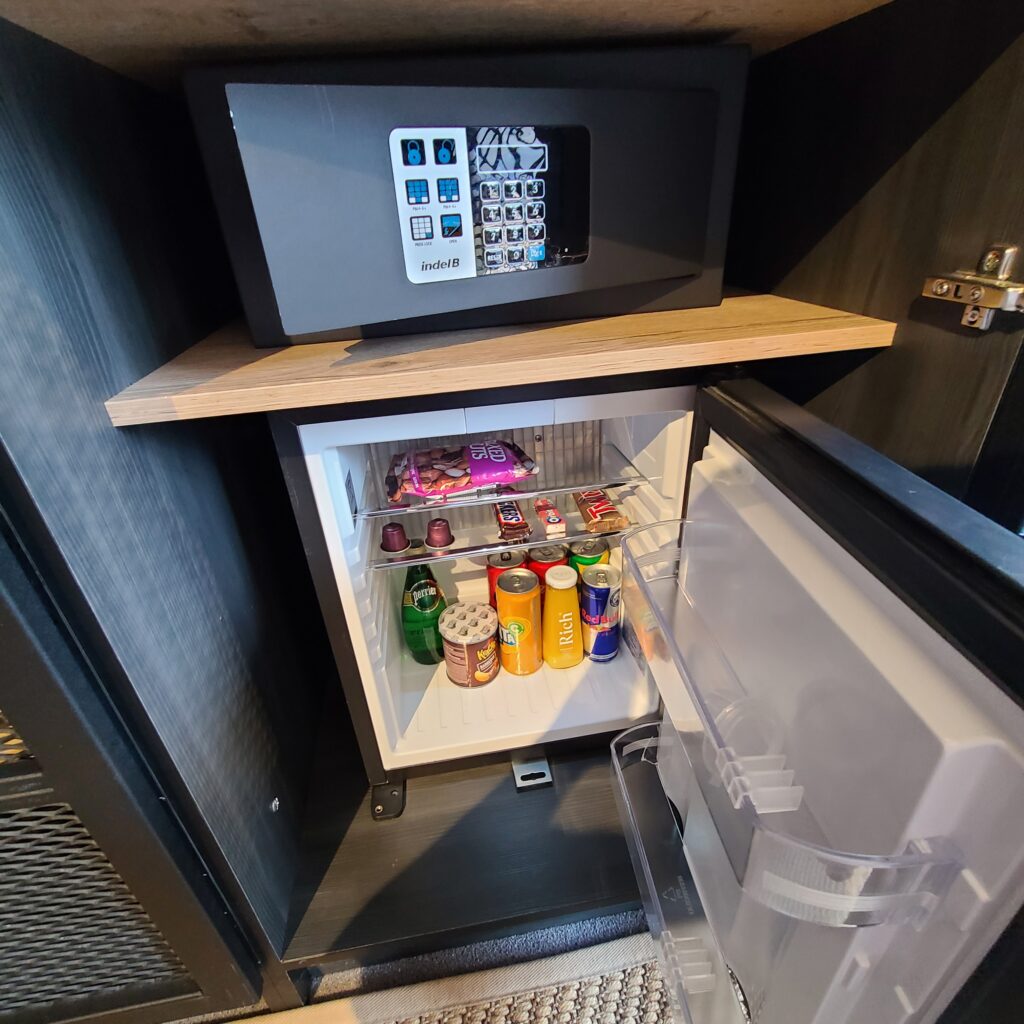 Water to boil is prepared for you!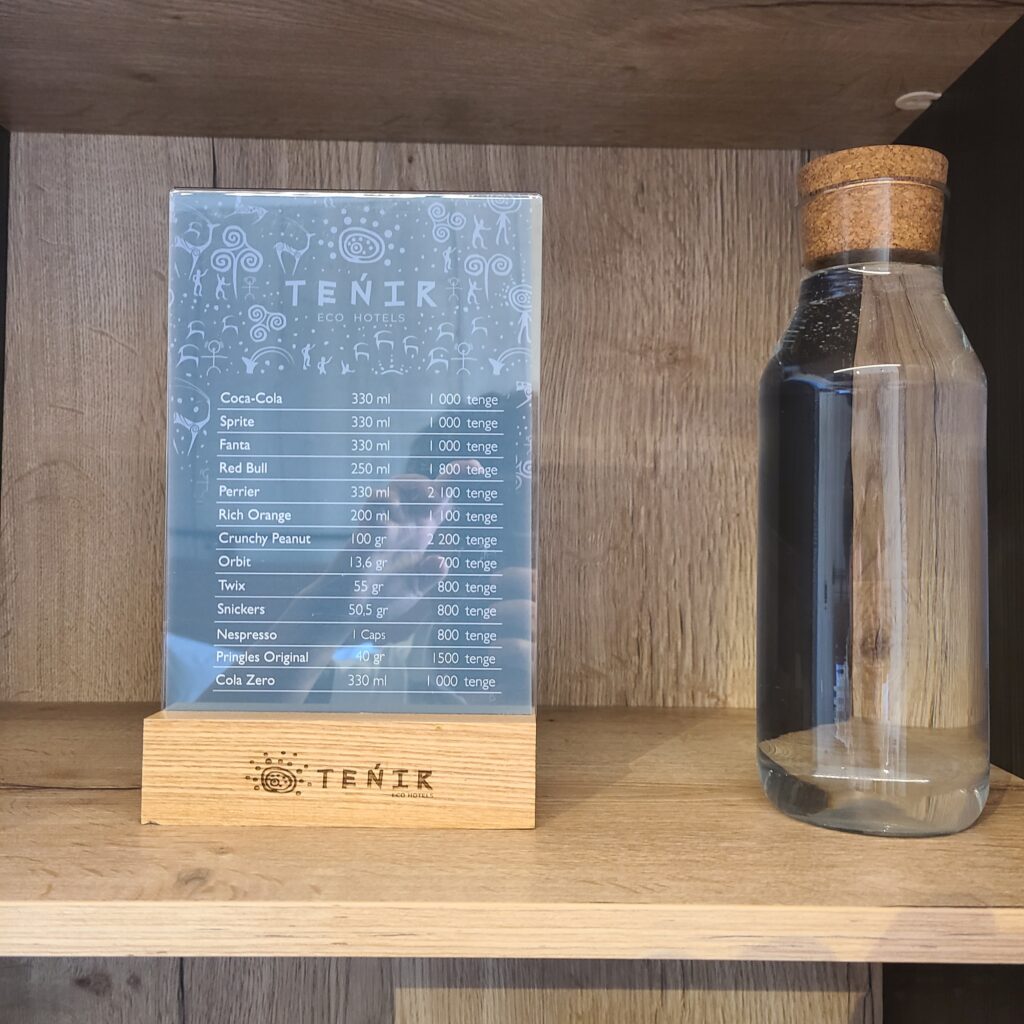 Tenir Eco Hotel Bathroom
The bathroom is right next to the entrance. Dental kits are included.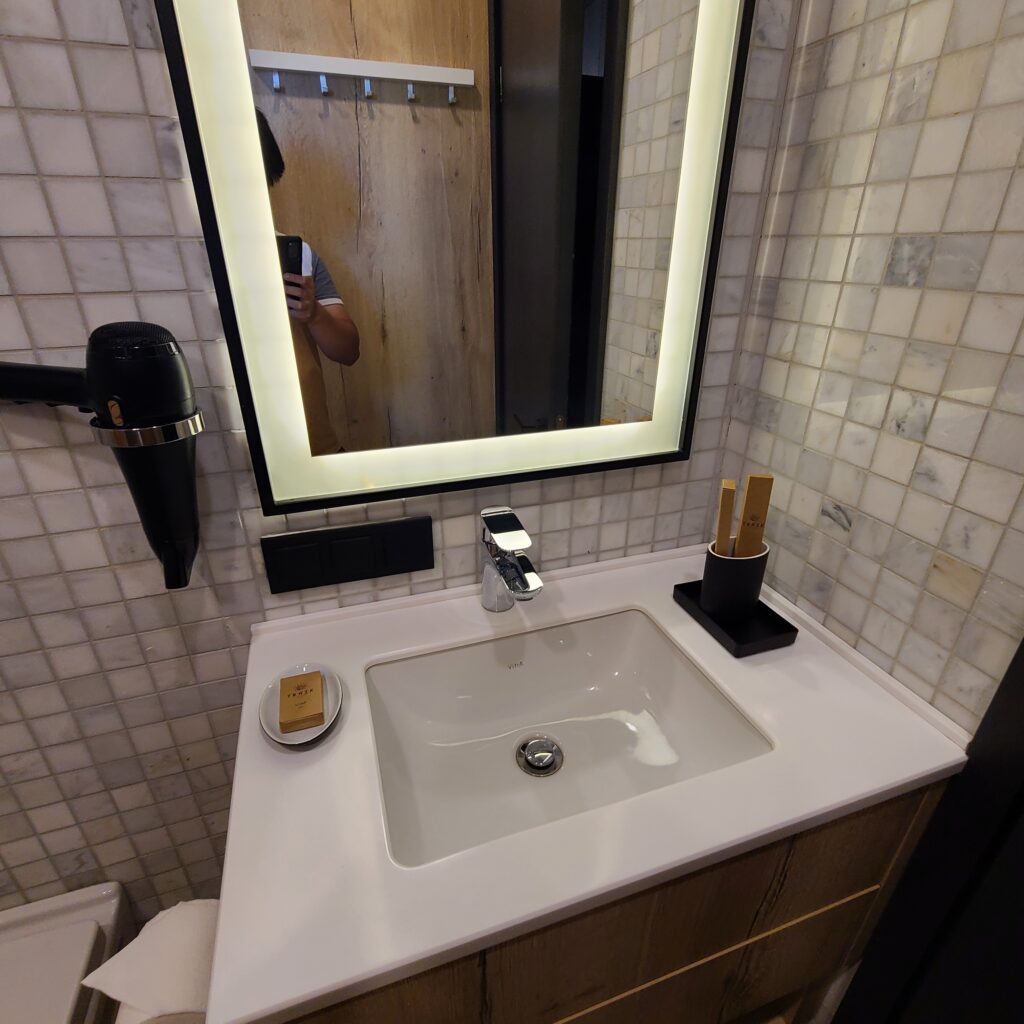 The bathroom floors are heated.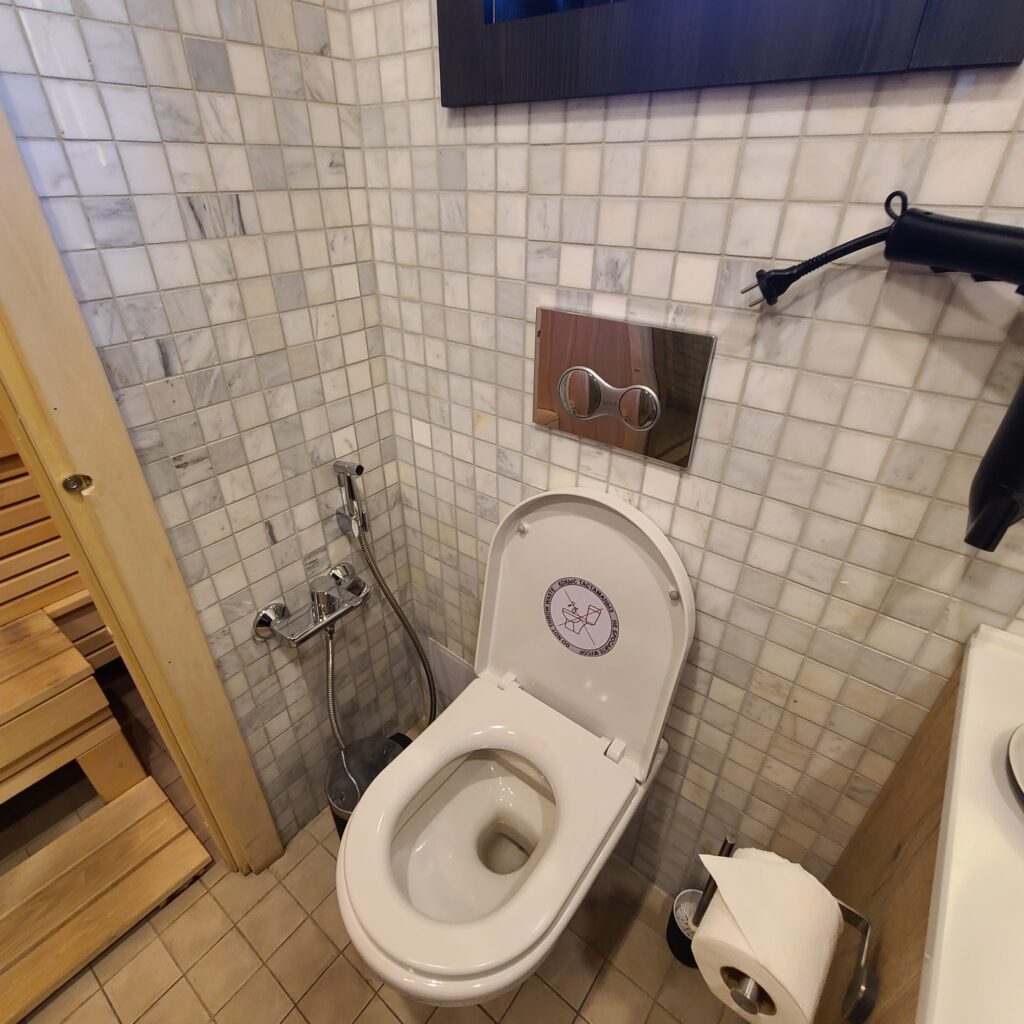 Shower pressure is good. Bath amenities include body wash and shampoo in dispensers. There's no conditioner, however.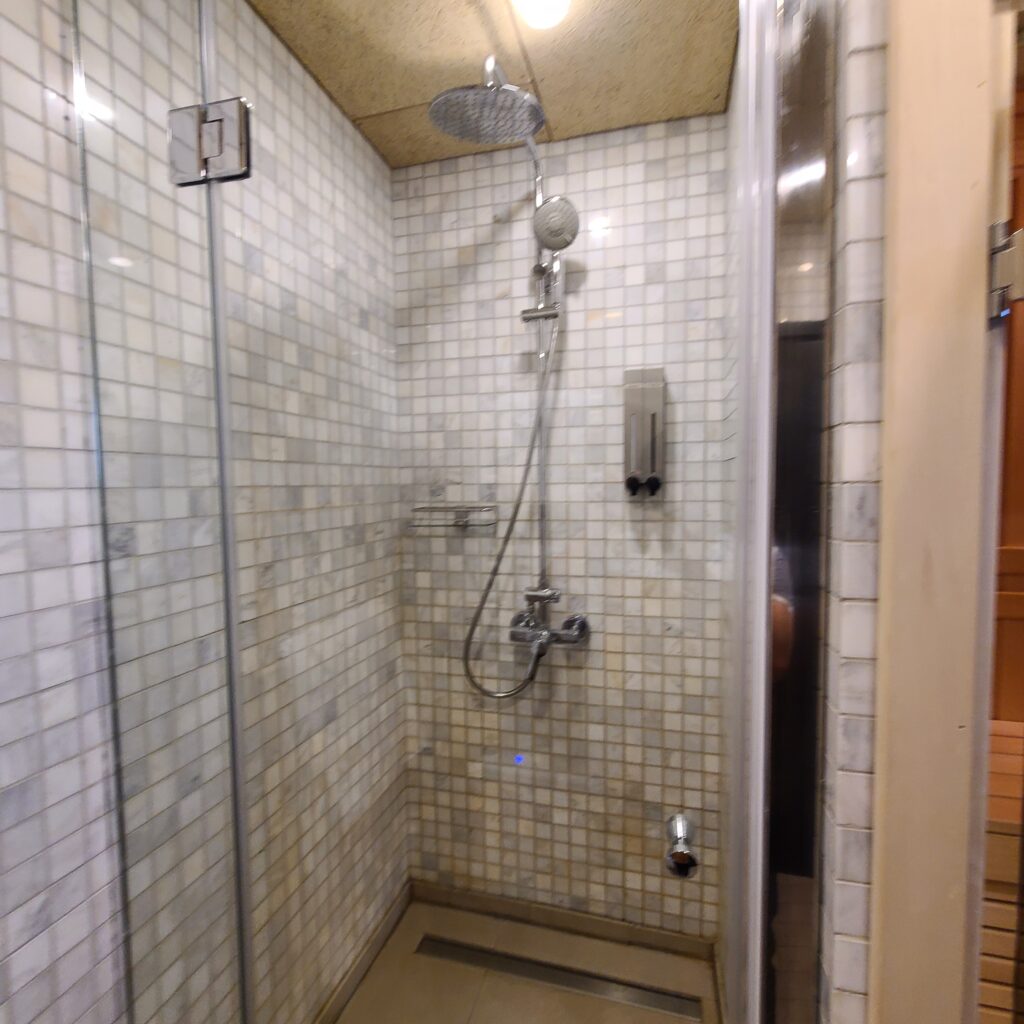 The towel rack is heated with dials to manually adjust the temperature.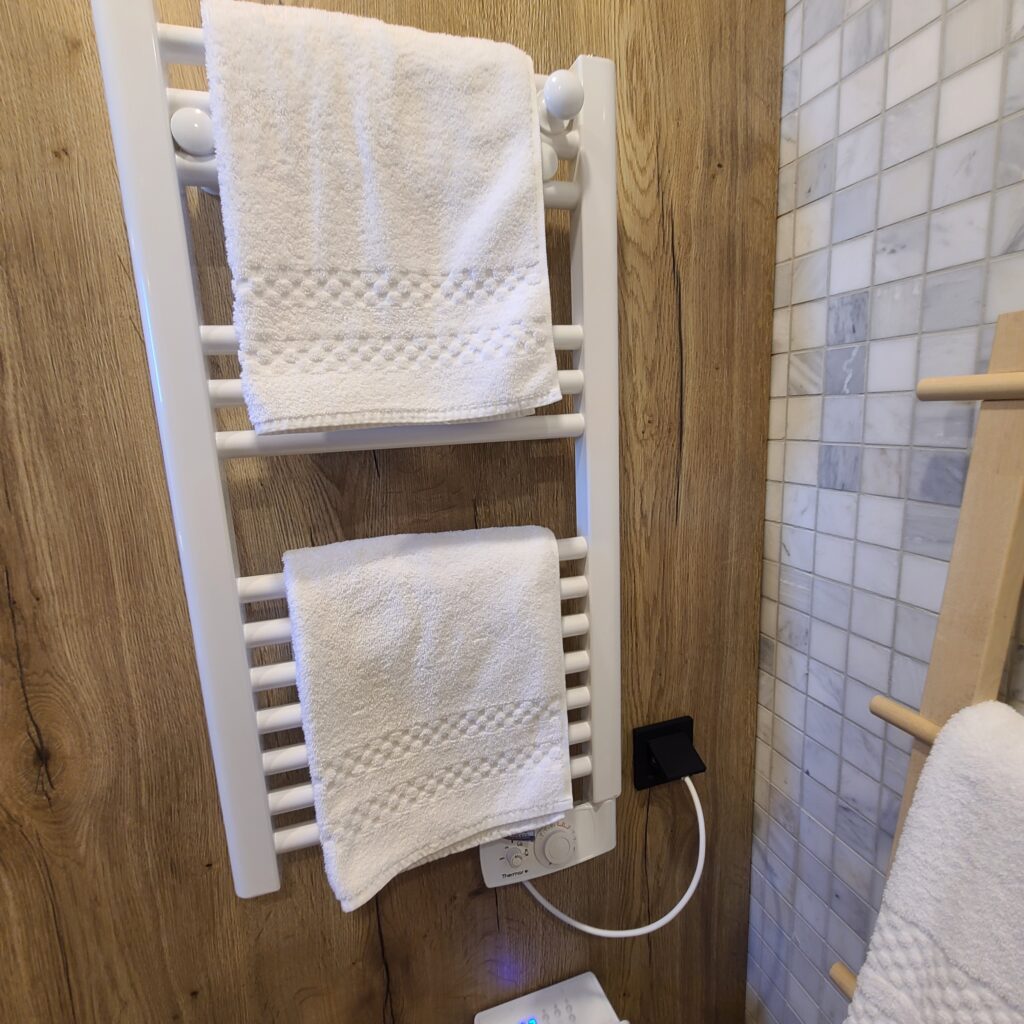 The most unique feature is the in-room sauna! Unfortunately, I didn't have the time to use it.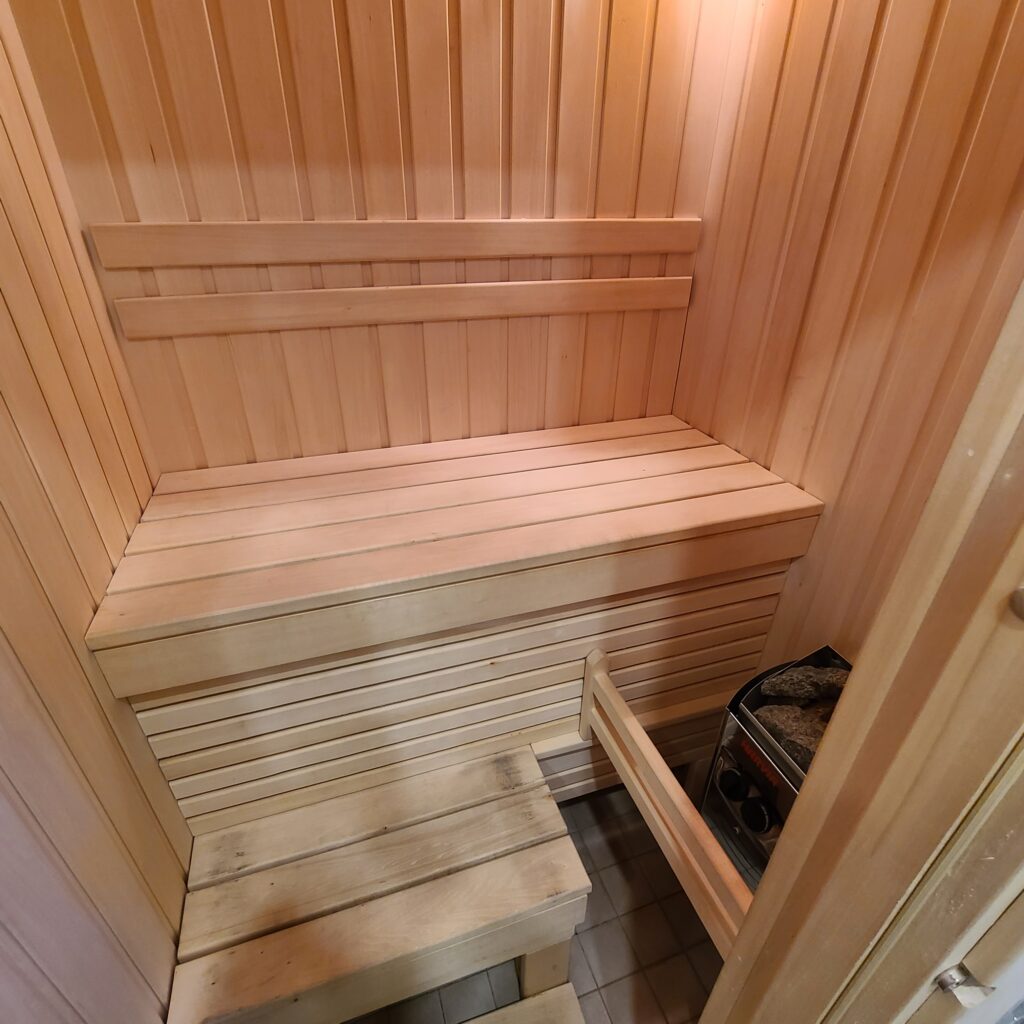 The bathroom is well-equipped to keep you warm after stepping out of the shower!
Tenir Eco Hotel- Horse Riding
You can book up to 30 minutes of horse riding with the hotel. The activity begins at the Shymbulak station, so you'd have to go down from Combi 2, transfer to Combi 1, then arrive at Shymbulak station. It's very beginner friendly as there's an experienced horse rider guiding you. For someone who's curious about horse riding, but never rode a horse before can certainly enjoy it.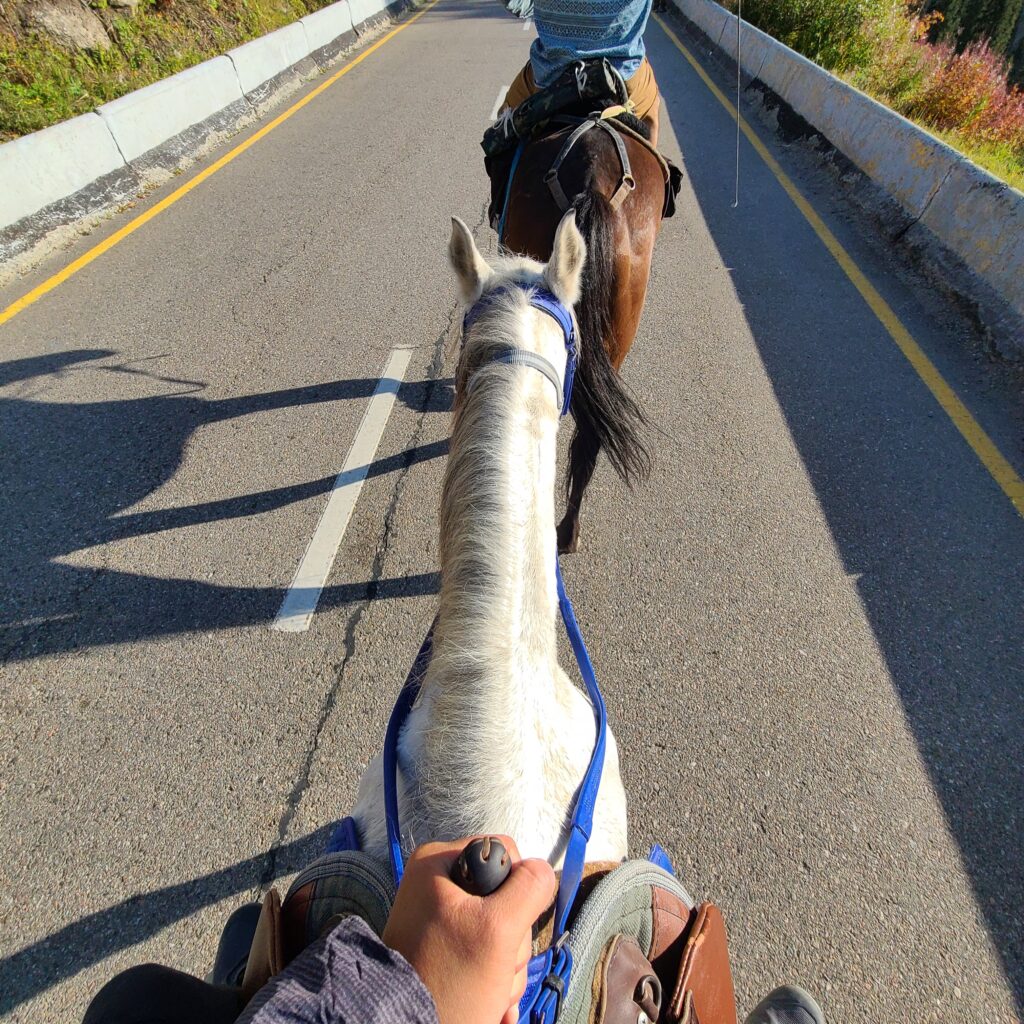 I rode on a beautiful white horse. The nature surrounding it is also stunning! Overall, I quite enjoyed it.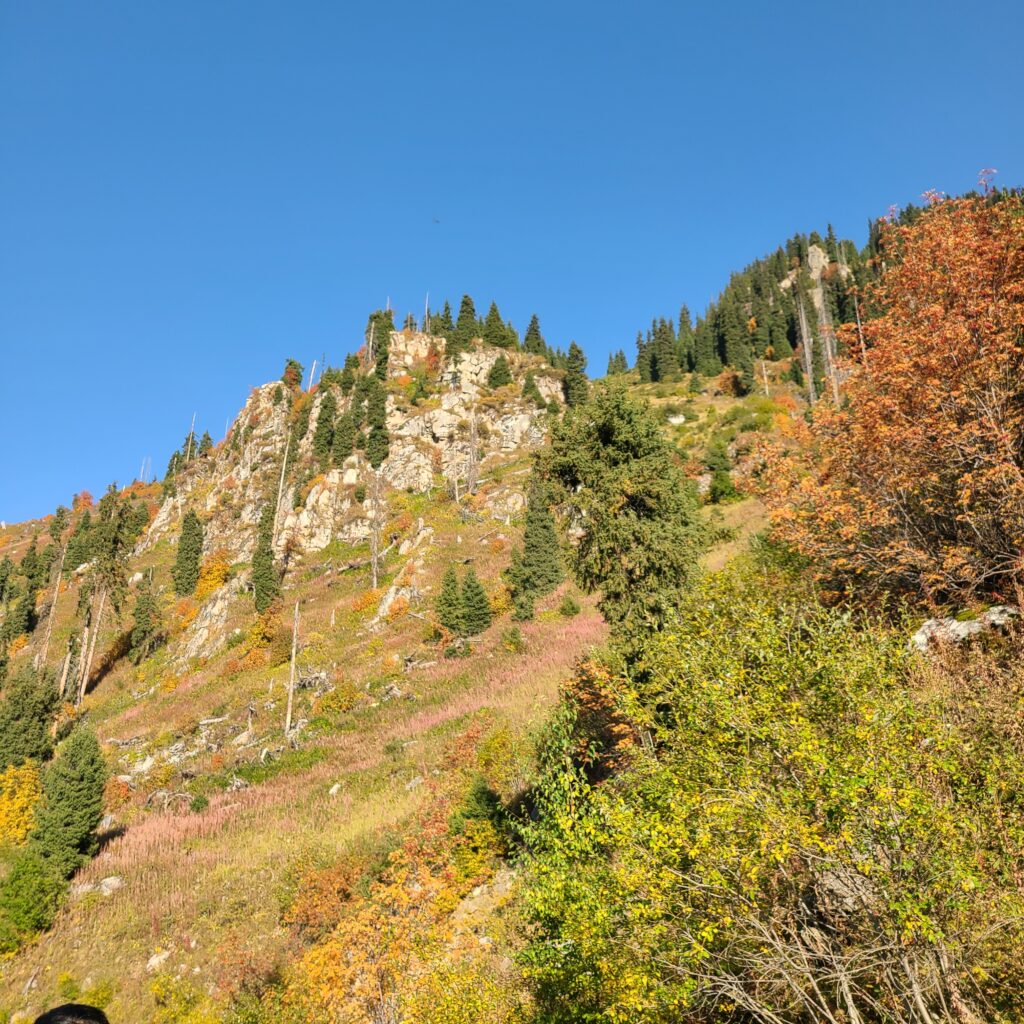 Since my horse ride began at 4:30pm, I really cut it close to the last tram. But, I was not informed that I had to buy another ticket because the round-trip ticket I initially purchased wouldn't cover me going back up to Combi again. After hurrying and buying another ticket, I made it to Combi 1, but the cable car to Combi 2 stopped working, and I had to idle around 40 minutes before it resumed again for Tenir Eco Hotel guests.
If you book activities, definitely keep the timing of the cable car in mind, and it's something I wished the hotel improved on with informing the guests.
Tenir Eco Hotel- Dining Options
The hotel has 2 main restaurants: Oblaka and Yurta. Oblaka serves the more contemporary dining with a Kazakh twist. Yurta serves traditional Central Asian cuisine. I've only dined at Oblaka since Yurta was closed after returning from my horse ride. The free breakfast is served at Oblaka as well.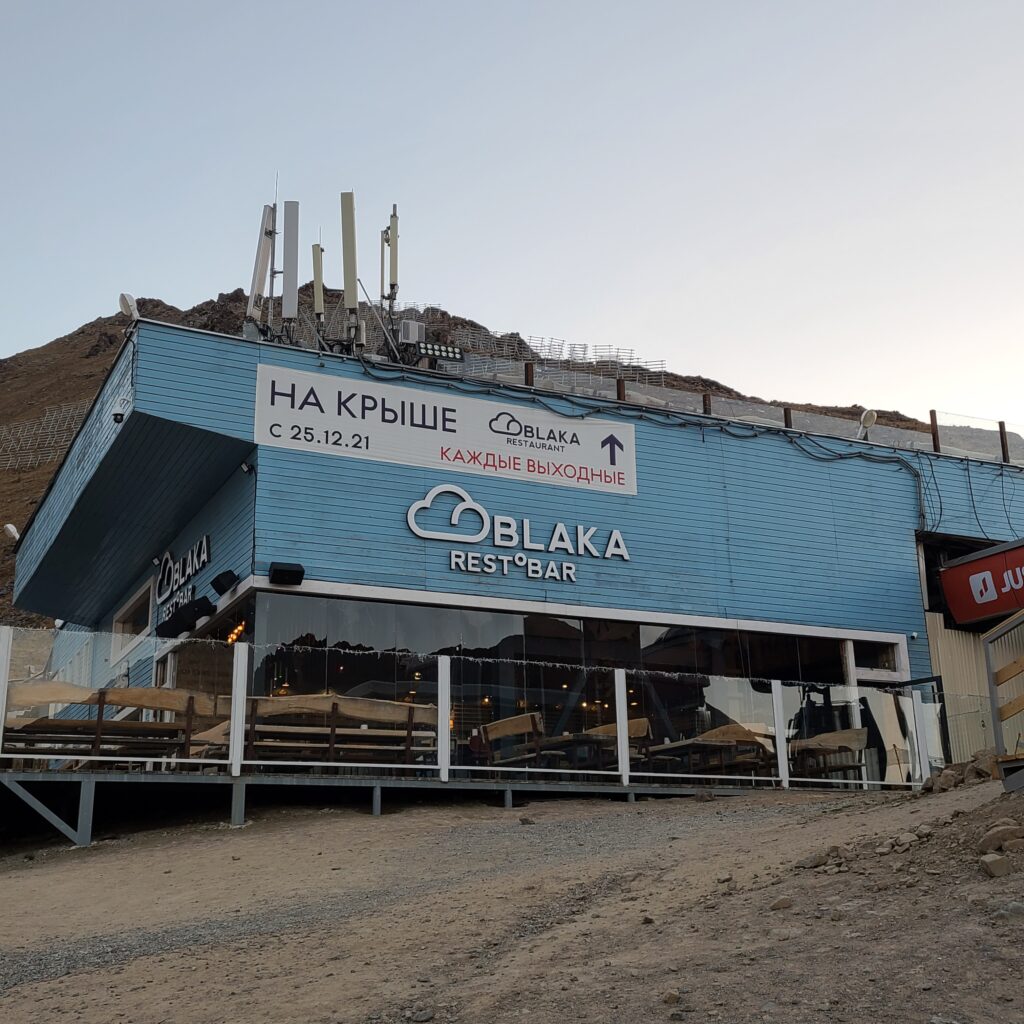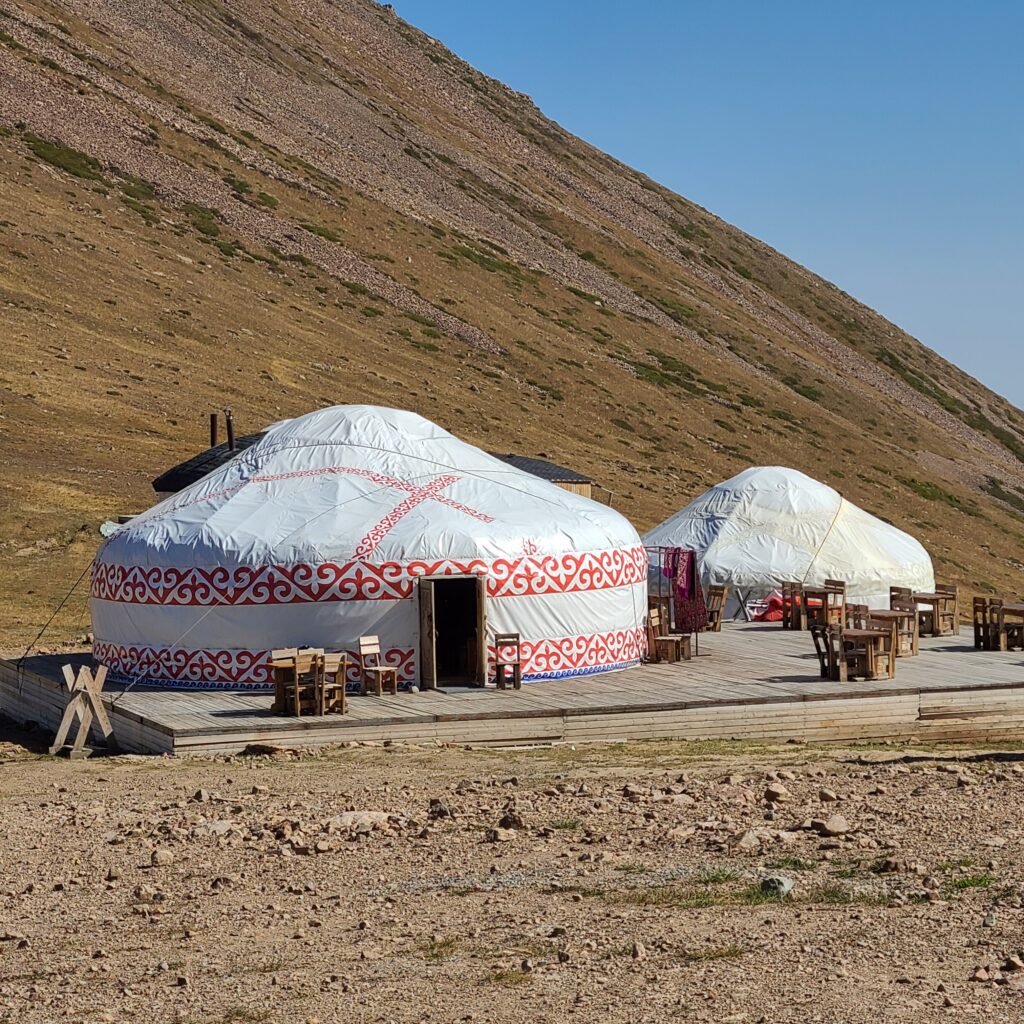 In Oblaka, I gave pizza with horse meat and potatoes a try. It was quite tasty!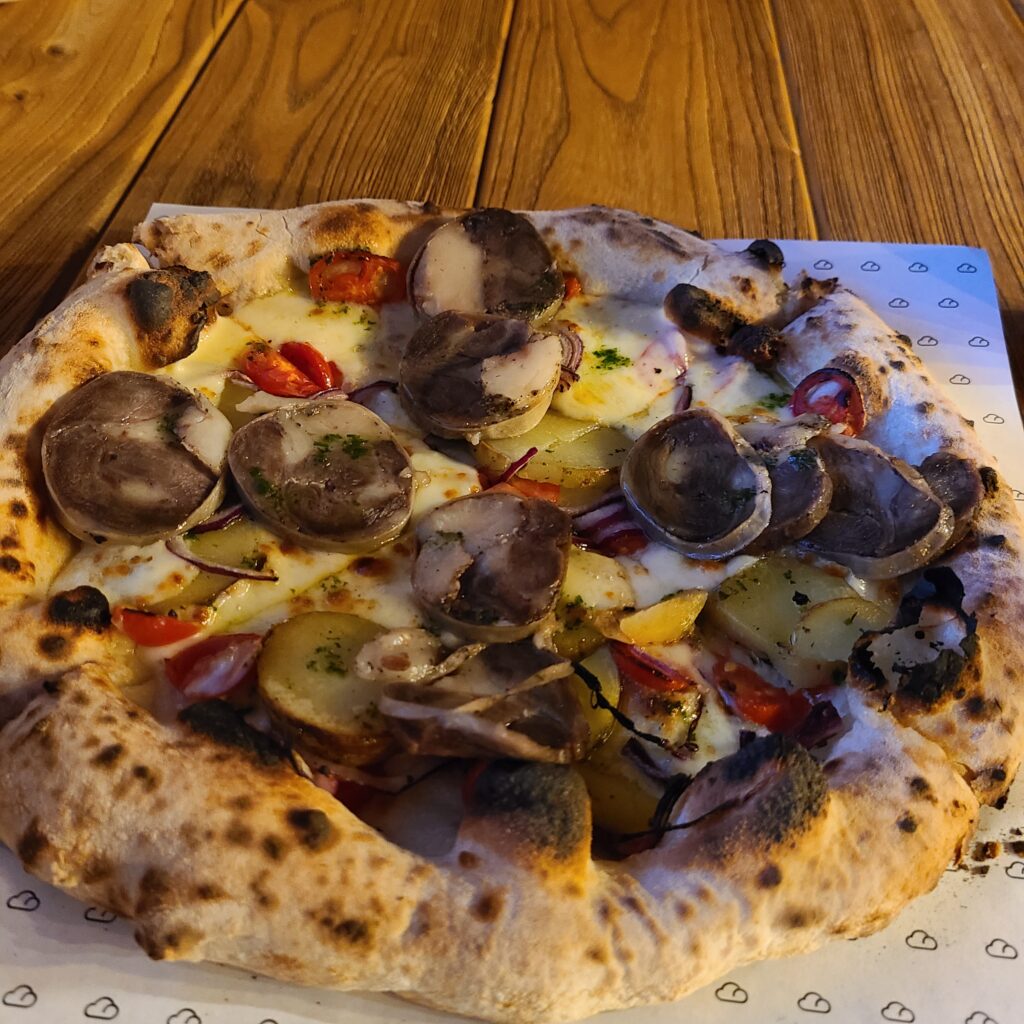 For dessert, I gave a "Taiga ice cream" a try. I didn't know what to expect, and it was experimental on my part. I didn't really like it with it just being frozen berries. It was also my first time eating snowberries, and found out I didn't really like it on its own. Still, I think it would be much better with some real ice cream with fruits sprinkled on top.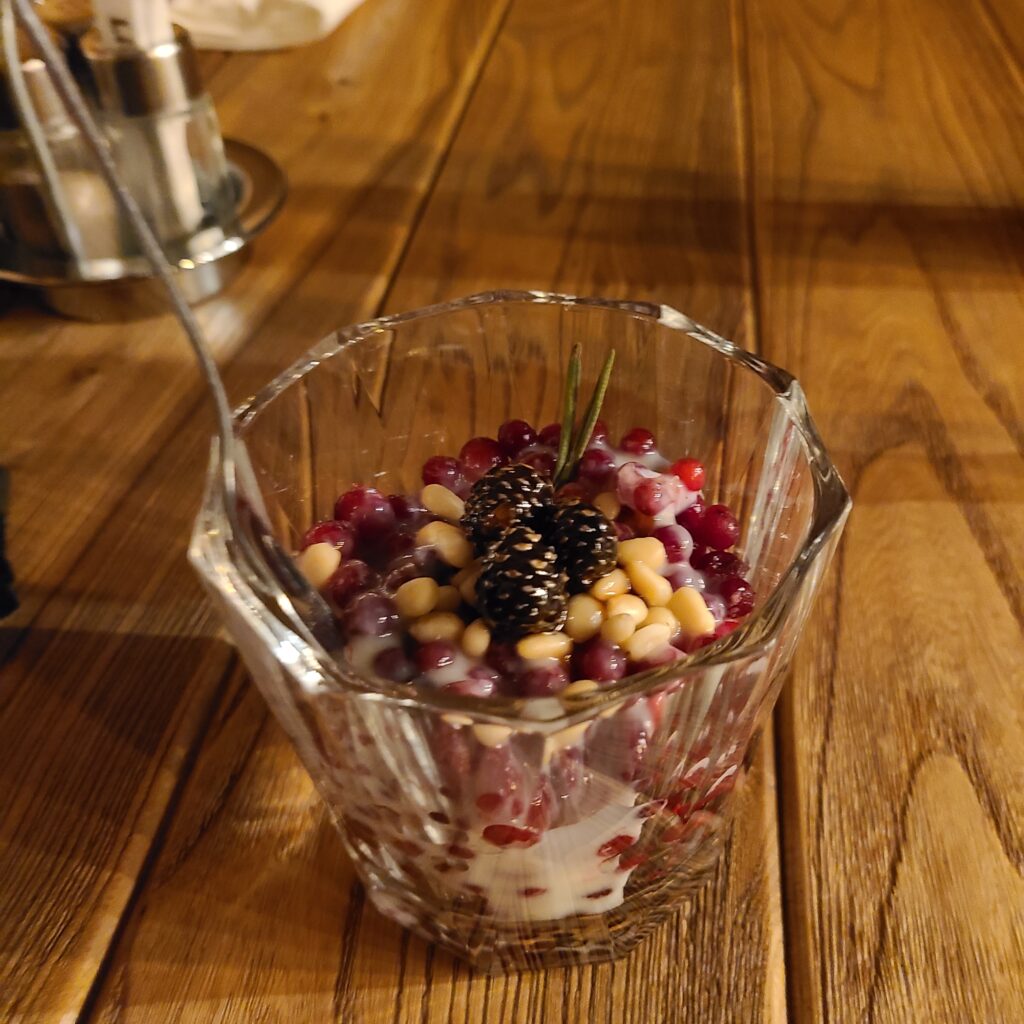 In the next morning, I had free breakfast at Oblakan. You can choose your own egg dish, panini, and coffee. It comes with a big chocolate chip cookie as well. Very hearty breakfast overall.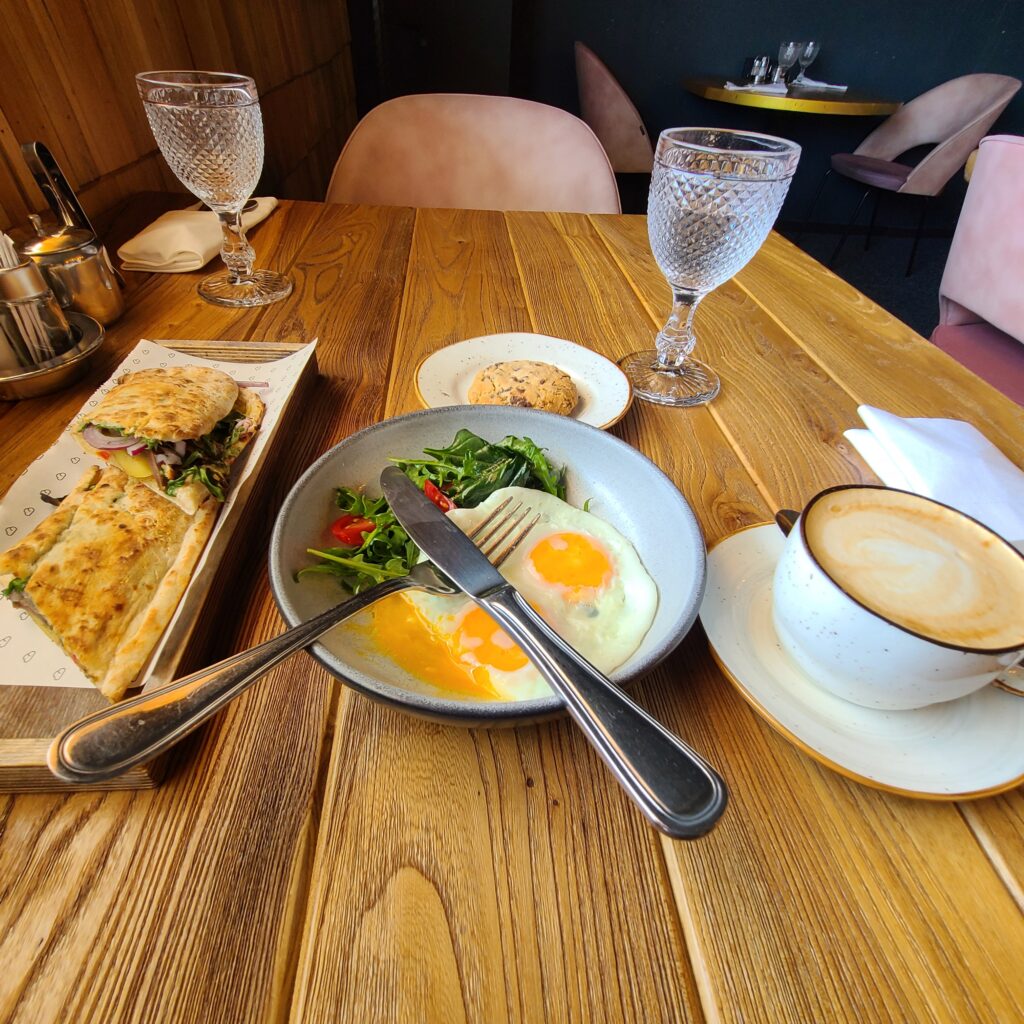 I chose the horse meat panini that's similar to the horse meat pizza I had last night.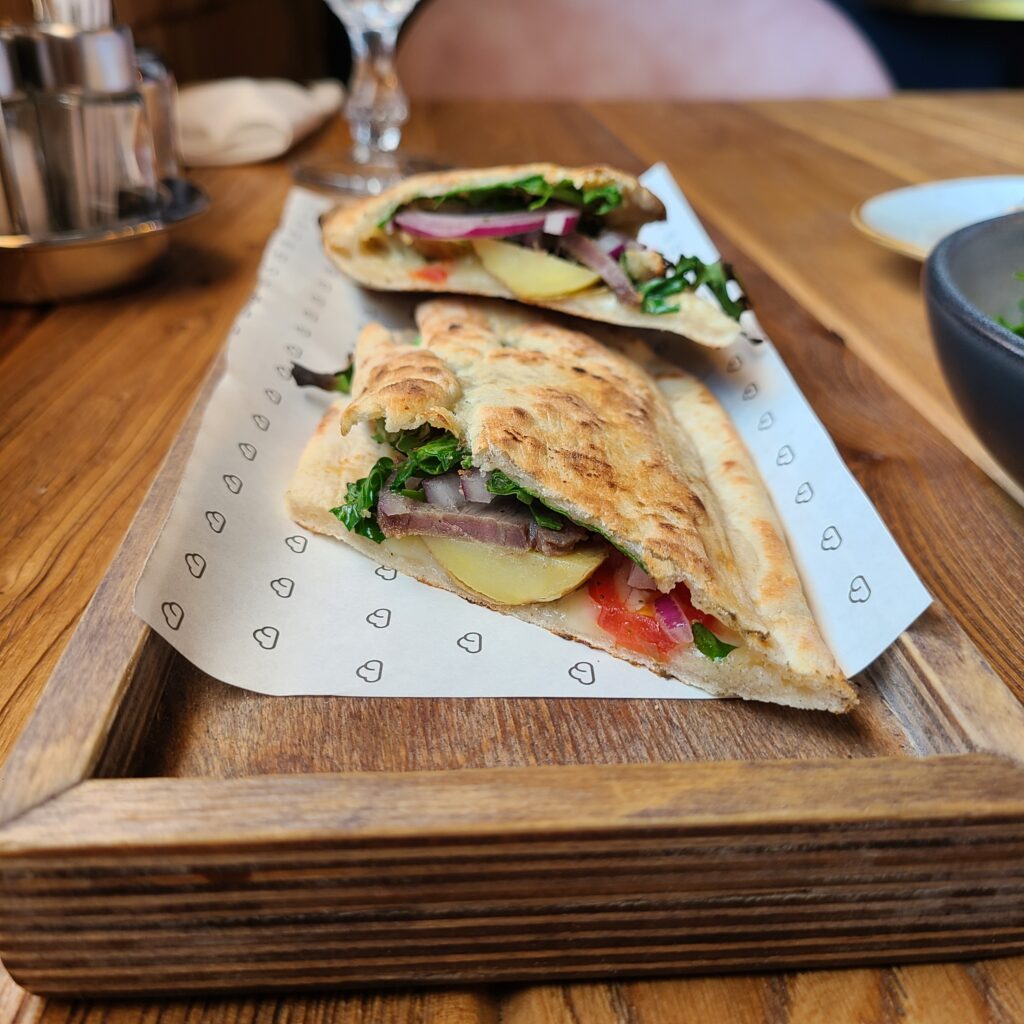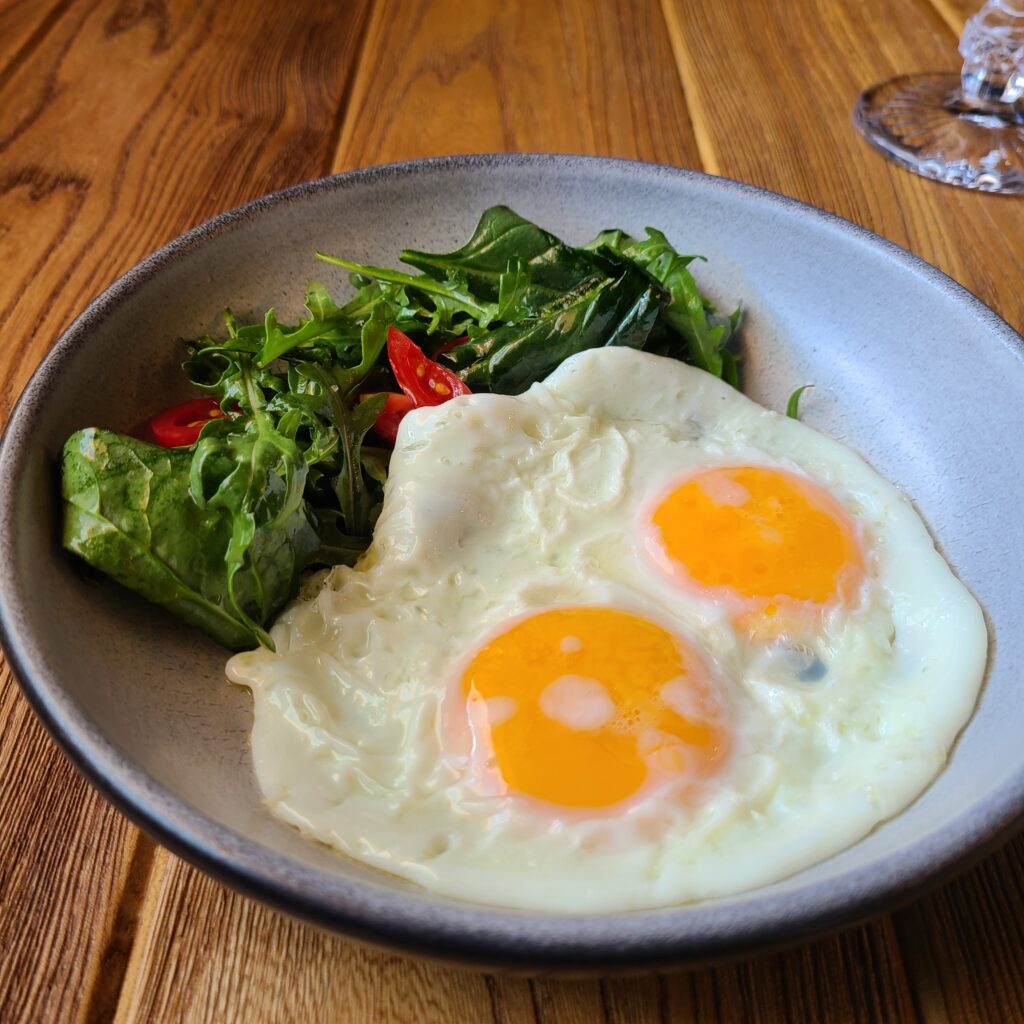 Tenir Eco Hotel- Checkout
Check-out time for this hotel is at 11AM. The morning of the day of the checkout was a definite highlight for me as yaks roam around the hotel.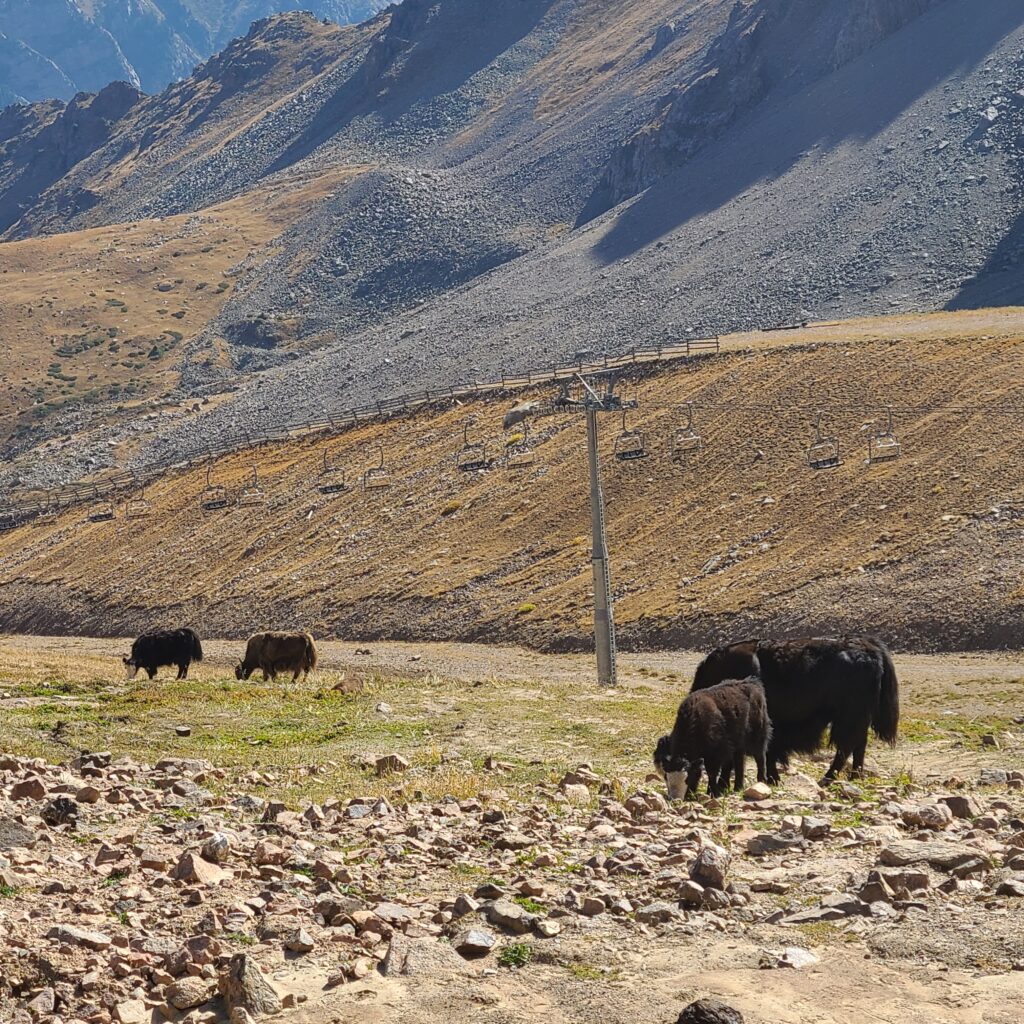 Some of them may be at the front of your room.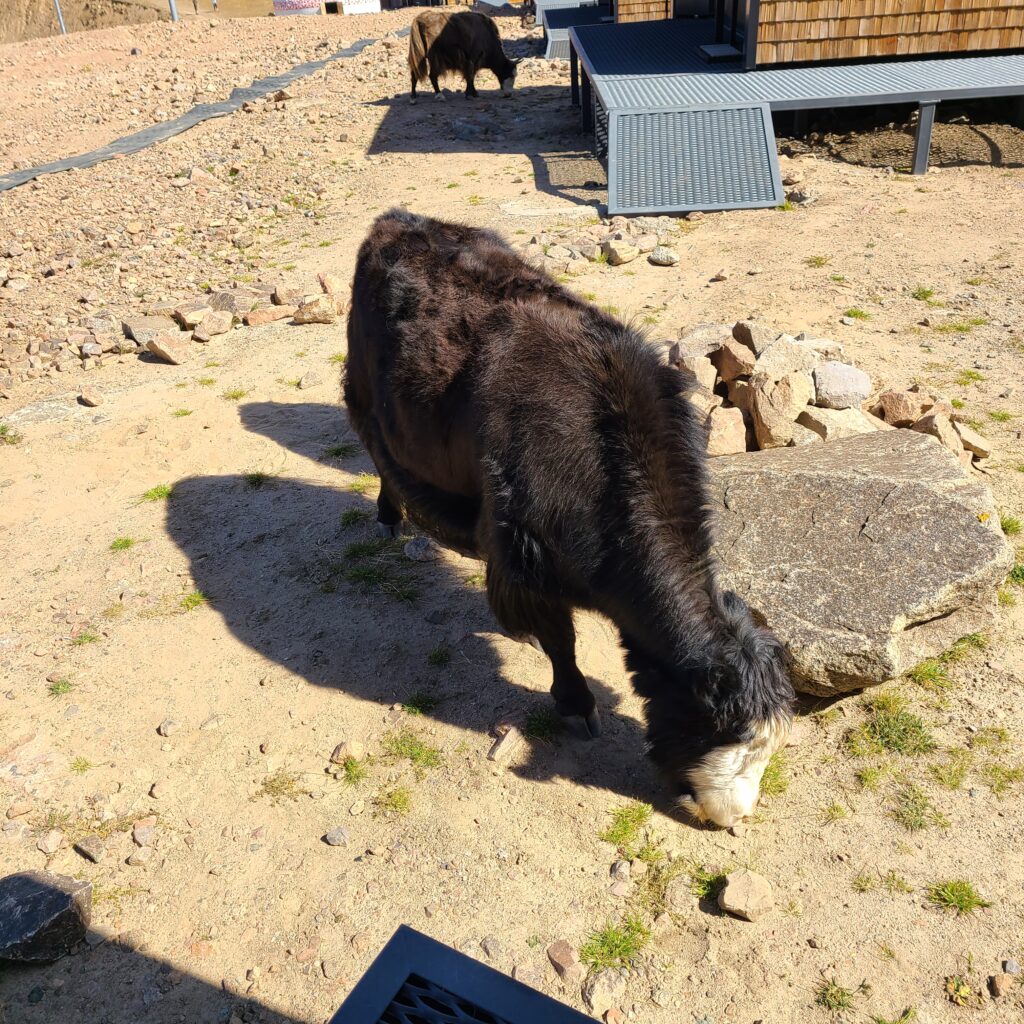 They're very adorable, but became skittish when I approached them. One of them even became defensive, so be careful and just watch from a safe distance. It's certainly a beautiful moment though. My first time seeing yaks are in here, and I got to see them up close and personal.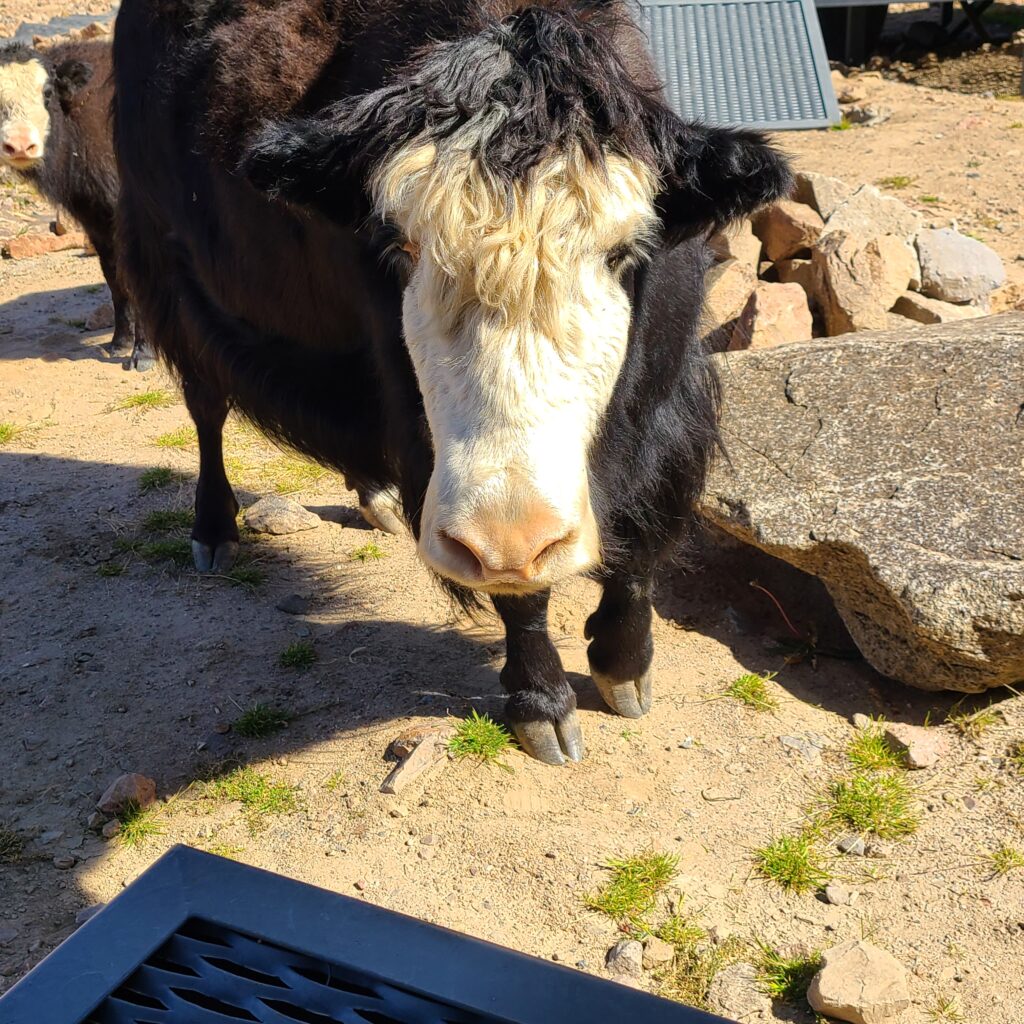 Getting my luggage up to the cable car stop would've been very exhausting. My legs were still tired from the 9-hour hike in Kyrgyzstan a couple weeks ago! Doing any uphill walking, especially on mountainous terrain were too strenuous for me.
Thankfully, the hotel staff helped carry my luggage all the way to the top, including the flight of stairs. He was very strong, but I could tell that exhausted him quite a bit (he also did all of it with the hotel's slippers!!!). Still, I felt bad for not being able to give him any tip because I didn't have any Kazakh tenge with me. That was a blunder on my part.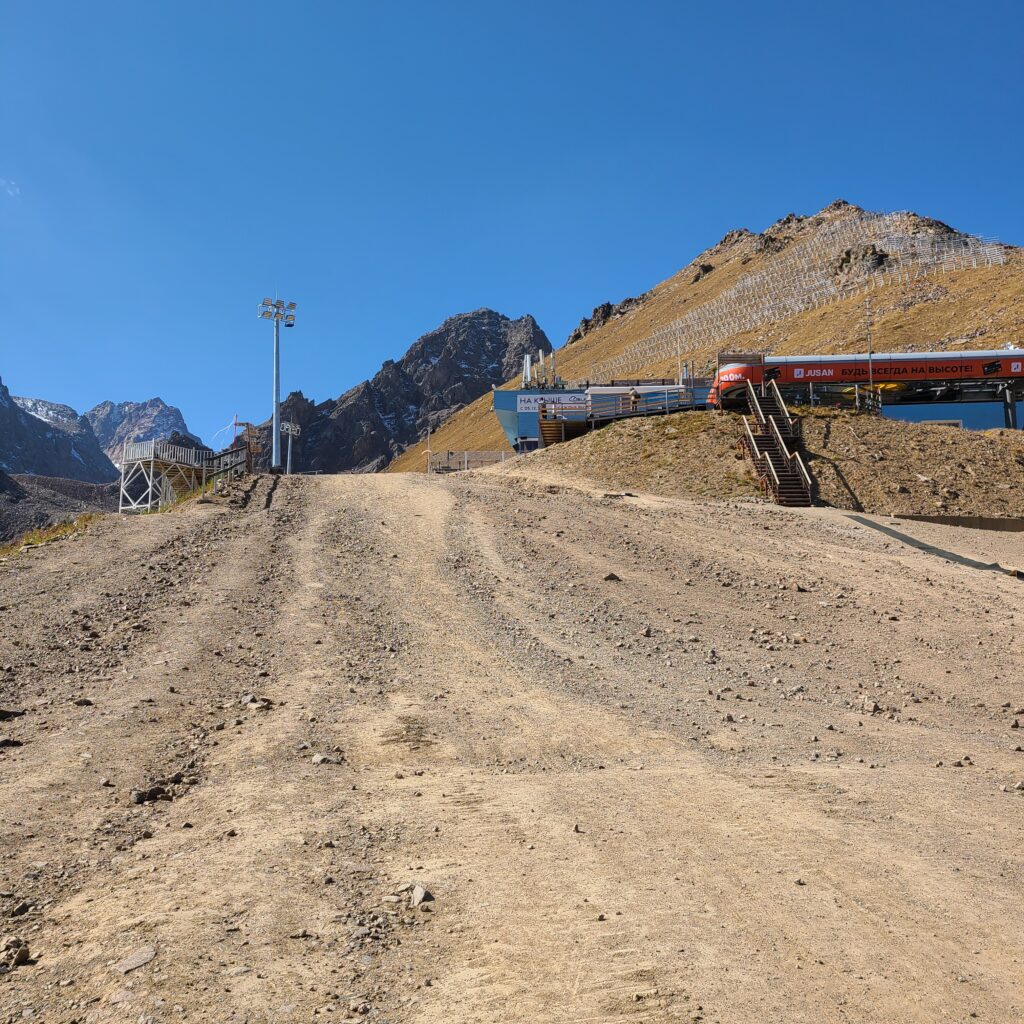 Conclusion
Tenir Eco Hotel is a great hotel to see the natural beauty of Kazakhstan. The Medeu Valley (part of Tian-Shan) is just very gorgeous, and I definitely recommend anyone to check out the Shymbulak ski resort during their time in Almaty. While getting to the hotel takes effort, I believe the rewards is worth it for a night.
The restrictive scheduling of the cable cars are something to watch out for when booking activities the hotel provide. I just wish they'd inform guests better on their website though instead of having to find out the last minute and after checking in.