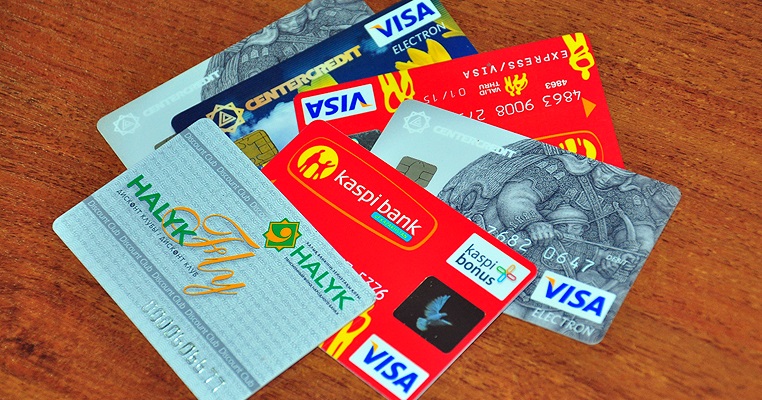 Advertiser disclosure: This post may include affiliate links (including sidebar banners) in which this site may receive compensation if a purchase is successfully made (at no extra cost to you) after being redirected from here. Thank you for your support!
Where Can You Use Credit Cards in Kazakhstan?
Kazakhstan is the most developed Central Asian nation, and it's easy to find places where you can use credit cards to pay for things in big cities like Astana and Almaty, popular tourist cities. The country has made movement towards contact-less payment with their mobile Kaspi Pay payment system. But, credit cards are still good options to purchase things there.
This post is meant for foreign tourists coming to Kazakhstan, and I'm just sharing my experiences in credit card usage for this country in both Astana and Almaty. Remember, it's important to use credit cards with no foreign transaction fees so you won't lose out on rewards earned from your purchases when abroad.
As credit cards are core subjects of Seal the Deal Travels, it's important to report credit cards acceptance during my visit to Kazakhstan. After all, we should try to earn as much rewards as possible no matter where we are in the world.
Can You Use Credit Cards in Restaurants/Cafes in Kazakhstan?
Mostly yes, especially Visa and MasterCard. I went 10 days total in Kazakhstan in both Astana and Almaty without cash at all and survived. Malls and established restaurants are abundant in Kazakhstan's major cities. Even cafes inside gas stations on the way to nature spots near Almaty accept credit cards too. However, it's a good idea to have cash around if you plan on going to the more rural areas or buying things from bazaars like the Green Bazaar in Almaty.
Restaurants and cafes in Shymbulak ski/mountain resort accept credit card payments.
Galmart supermarket, a Kazakh supermarket chain, accepts credit card payments as well.
There was one instance where I could not use credit cards on food/drink shacks inside Almaty Zoo despite being able to buy the entry ticket with a credit card.
Are There ATM Machines in Kazakhstan?
ATM machines are abundant in Kazakhstan's major cities. Make sure to use the Charles Schwab Debit to have your ATM fees refunded by the end of the calendar month.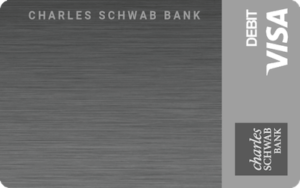 Currency exchange can be done at the airports or certain hotels.
Can You Use Credit Cards for Taxis in Kazakhstan?
One of the most popular ride-sharing (taxi) app in Kazakhstan is Yandex Go, and it should be the one tourists can reliably use. Visa and MasterCard are accepted as payment options.
Unfortunately, Yandex Go is quirky when it comes to accepting foreign credit cards, especially US credit cards. The only card issuer that goes through the app has been Barclays from my experience. I've tried American Express, Chase, Citi, Capital One, and Charles Schwab cards, and they've all been declined. I can only deduce that Yandex Go cannot accept cards issued by US banks, but can still work if it's issued by a foreign bank like Barclays.
If you don't have a Barclays credit card, then you may be forced to pay with cash when using Yandex Go.
Other Places That Accept Credit Cards in Kazakhstan
Many landmarks in Kazakhstan require entry tickets that can be bought with Visa/MasterCard. The ones I've visited that accepted credit cards are:
Nur Alem Museum of Future aka The Sphere (Astana)
National Museum of the Republic of Kazakhstan (Astana)
Baiterek Tower (Astana)
Almaty Zoo (Almaty)
Kok-Tobe Cable Car (Almaty)
Shymbulak Ski Resort Cable Cars (Almaty)
Can You Use American Express in Kazakhstan?
American Express is accepted in many hotels, particularly high-end ones and certain restaurants in Kazakhstan. During my stay in the country, I've stayed at The St. Regis Astana, The Ritz-Carlton, Astana, InterContinental Almaty, and The Ritz-Carlton, Almaty. All of them accepted Amex with no issues.
McDonald's surprisingly accept American Express. However, I did not try other western food chains that are in Kazakhstan.
Air Astana, Kazakhstan's national airline, does not accept American Express.
Conclusion
It will be easy to get by in Kazakhstan without paper cash as long as you're in its major cities. Having cash is still recommended just to be safe, especially if you plan to be in more rural areas as ATM's may not be as abundant or credit card acceptance would be lessened. As there are plenty of ATM machines in the major cities, it's recommended you withdraw them while in cities for the peace of mind on not scrambling to get more cash.