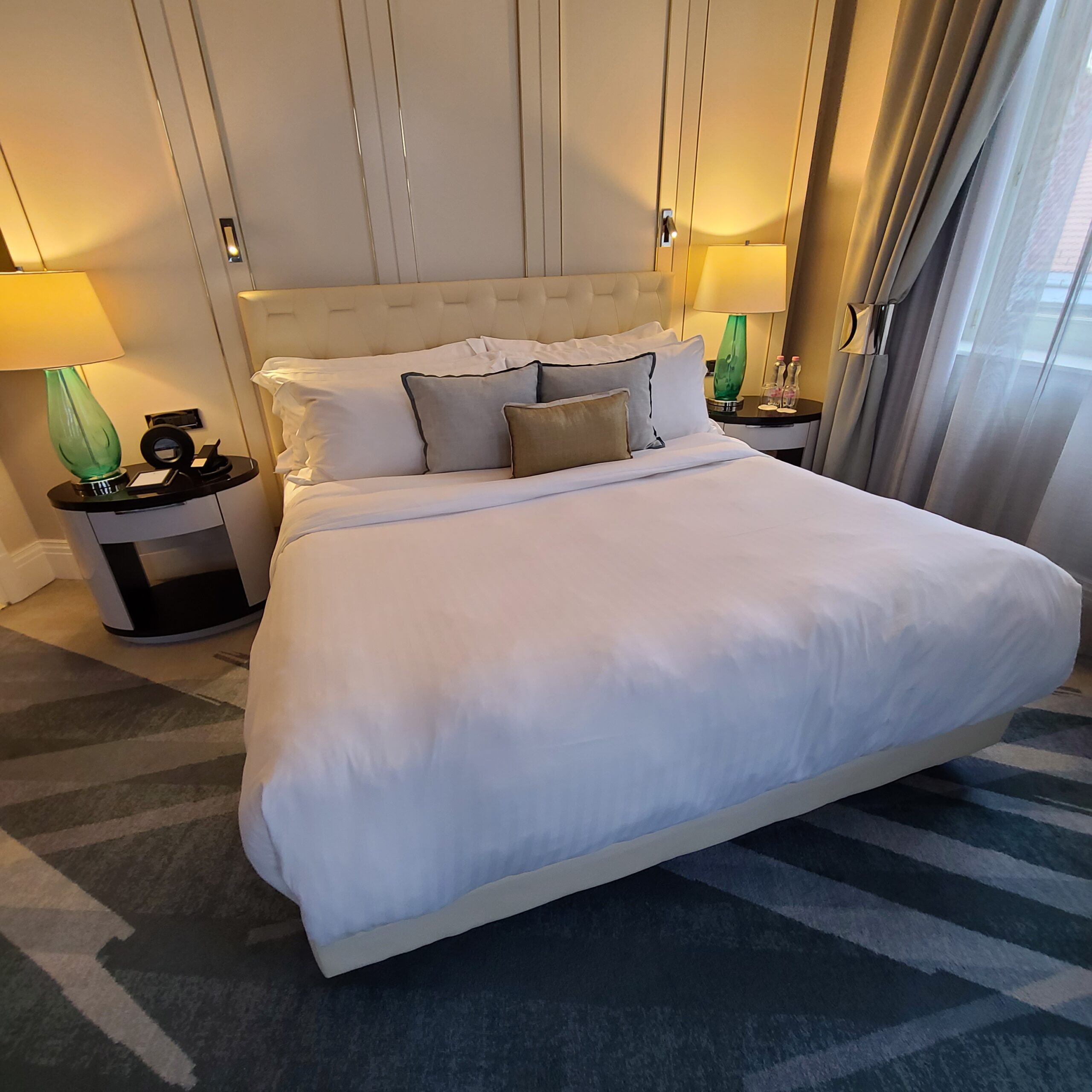 Marriott Bonvoy Business vs. AAA Rates
Some of the easier ways to receive discounts on your Marriott Bonvoy stays while also maintaining the ability to earn Marriott points and elite nights to build towards status, the Marriott Bonvoy Business and AAA rates are the two main ones anyone could get without ties to certain employment.
These two rates may offer better discounts than the other. So, which one would be better? The answer is it depends, and I'll explain why below.
How to Get Marriott Bonvoy Business and AAA Rates
Getting Marriott Bonvoy Business rate can simply be done by opening the Amex Marriott Bonvoy Business Card with its $125 annual fee. People without a business can apply as a sole proprietor to be eligible for a business credit card.
If you're interested in the Marriott Bonvoy Business Card, please considering using my referral link to support this site by clicking on the card below!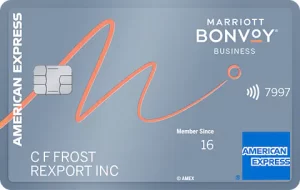 AAA on the other hand, require you to buy a AAA subscription. You can simply get by with the cheapest AAA Classic, which will cost $64.99 per year! AAA will also have discounted rates on other hotel chains like Hilton, IHG, and Hyatt.
Marriott Bonvoy Business vs. AAA Rates– Discount & Benefits
Marriott Bonvoy Business rate will always give a flat 7% discount compared to the standard Flexible Rate, and it's much more straightforward than AAA. However, I had an interesting experience in The Westin St. Francis San Francisco where my Marriott Bonvoy Business rate eliminate the hotel's Destination Fee. It's inconclusive if the rate itself would work on other hotels that charge a Destination Fee, but it may be worth trying for yourself.
AAA rates can be a bit varied. Depending on the hotel, it may offer better discounts than the Marriott Bonvoy Biz, but is not always the case. In rare occurrence, it may even offer free breakfast, which could be useful on certain properties that don't give free breakfast to elite members like Ritz-Carltons. One notable experience I had was at The Ritz-Carlton, Budapest where the AAA rate is much cheaper, but also include free breakfast for up to 3 guests in the same room!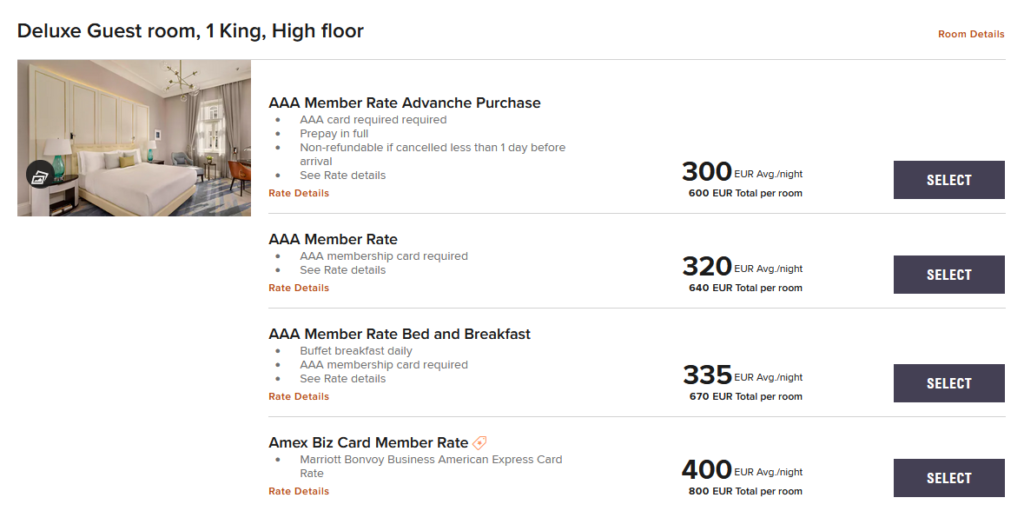 Marriott Bonvoy Business vs. AAA Rates– Availability
Discounts are meaningless without availability! From my observations from the past few years, it seems that the Marriott Bonvoy Business rate is more available than AAA rates across the board in different hotels. It seems more to be the case for international properties. So while the Marriott Bonvoy Business don't provide the more exciting discount, it can be the more reliable option of the two in getting easy discount.
Marriott Bonvoy Business vs. AAA Rates– Cancellation Policy
Both Marriott Bonvoy Business and AAA rates typically have generous cancellation policies where you may cancel your reservations for free 2 days before the local hotel's check-in time.
Though for AAA, some hotels may have the option of a prepay rate for AAA which in turn give deeper discount compared to AAA rate with a much more flexible cancellation policy. Prepay rate will only give free cancellation under 24 hours right after booking, so be careful when choosing this option!
Marriott Bonvoy Business rate don't come with prepay options and will tend to follow with whatever the Flexible Rate's cancellation policy is.
Do You Need to Book with Marriott Bonvoy Business Card to Apply Marriott Bonvoy Biz Rate?
It's not necessary to use the Amex Marriott Bonvoy Business rate for the Marriott Bonvoy Biz Rate to apply, nor will the front desk ever ask or confirm about the card. The rate is tied to your Marriott Bonvoy account as long as it recognize that you have the Marriott Bonvoy Business Card opened and attached to your account.
For AAA, you'll be asked to put your AAA number when you book a reservation, but it's very rare for agents to ask for your AAA card during check-in, even more so on international properties.
Still, there could be a small chance where they'd ask, and failing to do so will force you to pay the standard rate reflected on the day of your check-in, which would probably be much more expensive than anticipated!
Conclusion
Both the Marriott Bonvoy Business and AAA rate offer discounts to varying degree. There's no clear cut answer to which rate is better since the amount of discounts, benefits, and availability will differ from hotels to hotels. One should check both rates and book whichever provides the better value.
Still, it's good to have access to both rates since the Marriott Bonvoy Business Card is a great card for Marriott, while AAA is versatile and still provide value on other hotel chains too. Sadly, Marriott does not give discounts to AARP members, but it's worth considering if you enjoy other hotel chains, especially IHG and Hilton.