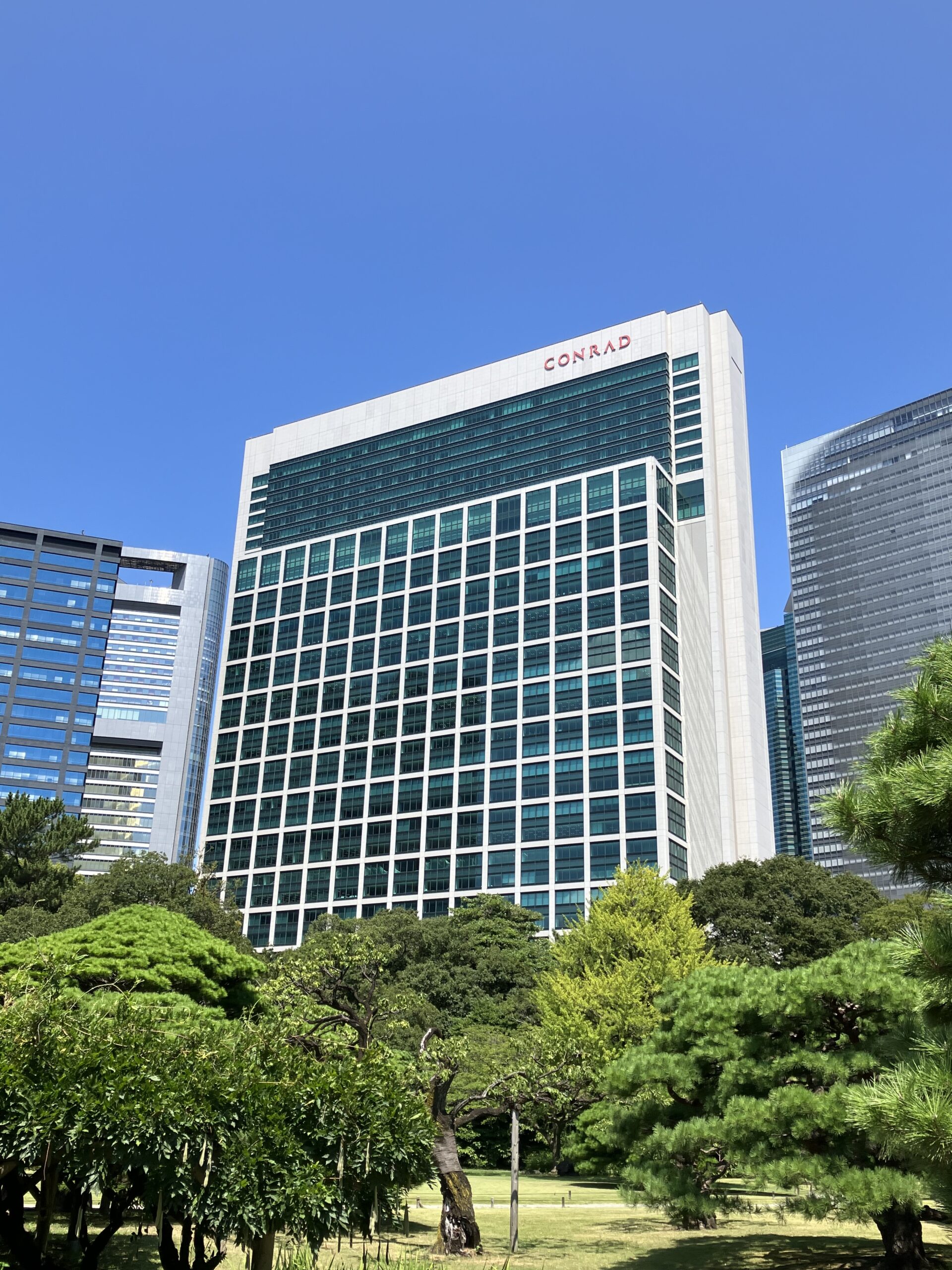 Advertiser disclosure: This post may include affiliate links (including sidebar banners) in which this site may receive compensation if a purchase is successfully made (at no extra cost to you) after being redirected from here. Thank you for your support!
Review: Conrad Tokyo (2023) [Japan]
After checking out of the Mesm Tokyo, I checked out the Conrad Tokyo one station away. There's only two Conrads so far in Japan, with the other one being the Conrad Osaka. Since I raved about the Conrad Osaka, I was curious how the Conrad Tokyo would stack against it, even though it's the older property of the two.
Conrad Tokyo- Booking
I booked a 3-night stay with the combination of 190,000 Hilton Honors points, plus a Free Night Certificate from the Amex Hilton Honors Aspire Card. You can expect to pay 95,000 Hilton points per night for the Conrad Tokyo, and it's capped at that amount typically. Even though Hilton's pricing model is dynamic, you won't expect to pay more than 95k points per night as long as standard rooms awards are available.
Conrad Tokyo- Location
Conrad Tokyo is located in the Shiodome area where it's adjacent to Ginza and Hamarikyu Gardens. The hotel is somewhat connected to Shiodome Station via a skywalk, so getting around Tokyo will be easy since Shiodome Station serves Oedo Line to get around the main parts of Tokyo while the Yurikamome Line serves the Odaiba/Bay part of Tokyo.
Conrad Tokyo- Check-in
Since I was able to get a 4pm late checkout on the previous Mesm stay, check-in into the Conrad was no problem. The entrance was a little unassuming, but I got off from the Shiodome Station, and took an escalator down from the skywalk. It's hard to get lost since there's a bunch of signs pointing to Conrad Tokyo's entrance.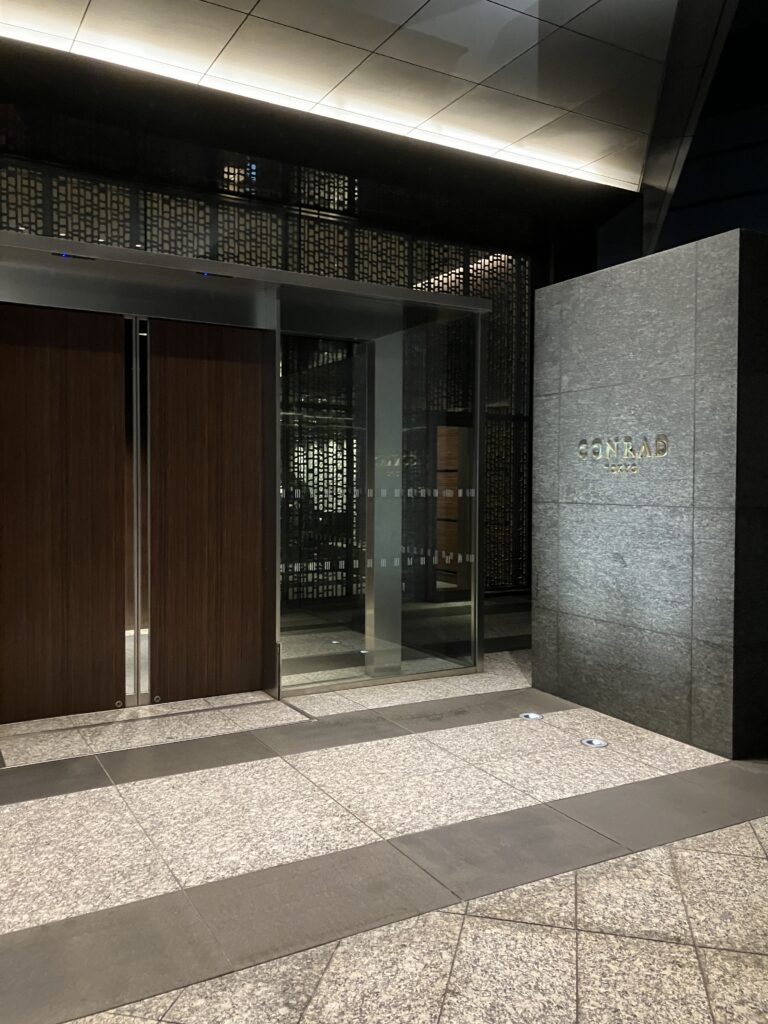 After passing through the entrance and the ground lobby foyer, you'll need to take the elevator to go up to the reception desk. There are staffs to help escort you to it if you need guidance.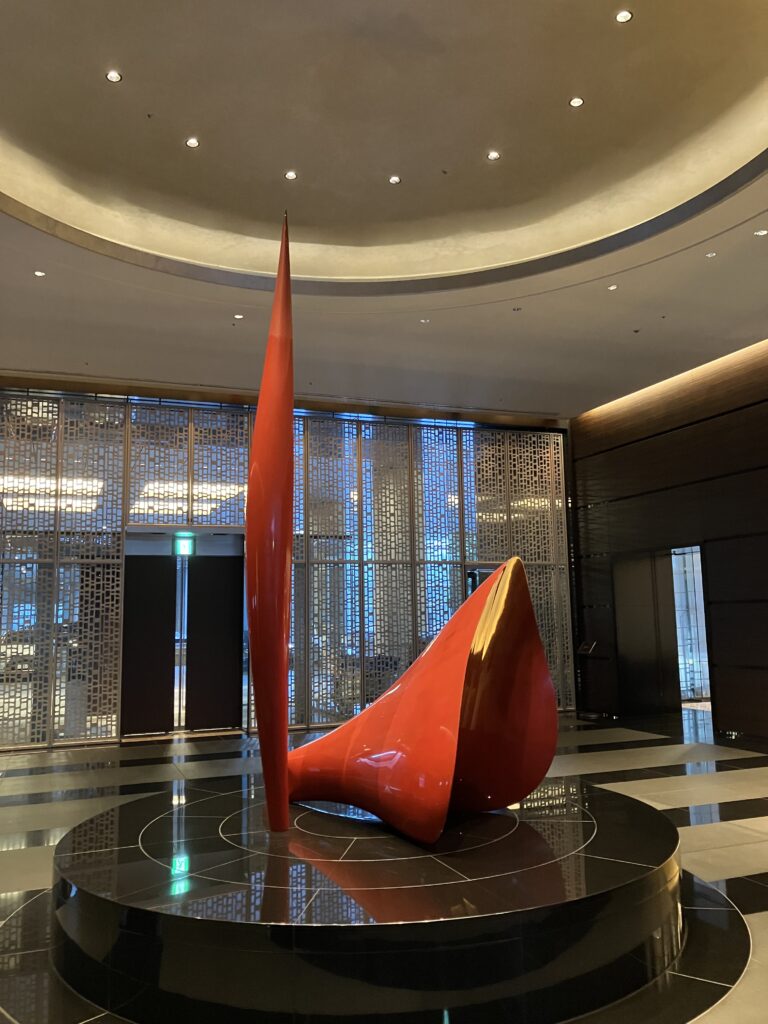 While the check-in line was busy, I was able to get to the receptionist with just a short wait. Picture below is when the lobby was much quieter.
I tried asking in the chat on the Hilton app for a possible suite upgrade, but the highest they'd grant me was the Executive King Bay View despite having suites still show up on the app. But, I managed to get a 1pm checkout, which is probably as good as it gets even as Hilton Diamond.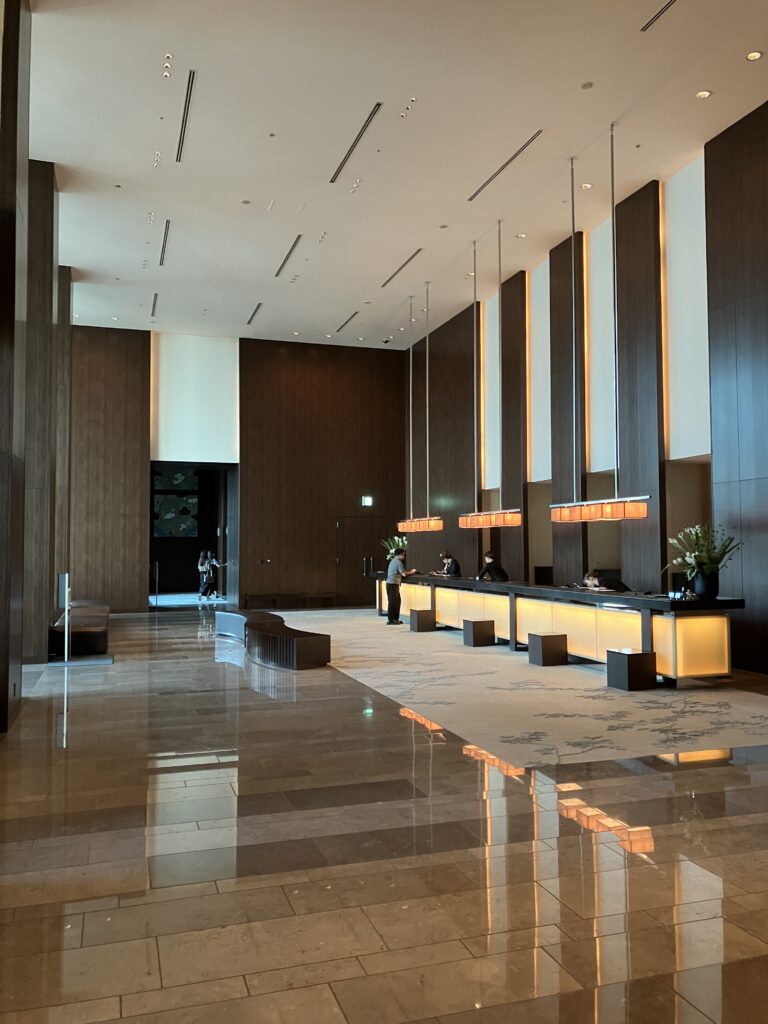 Across the front desk is the hotel's main bar and lounge TwentyEight. While I didn't get to check it out much, there was live music at every evening I passed through the lobby. You could then enjoy a nice view of the bay by the candlelit tables.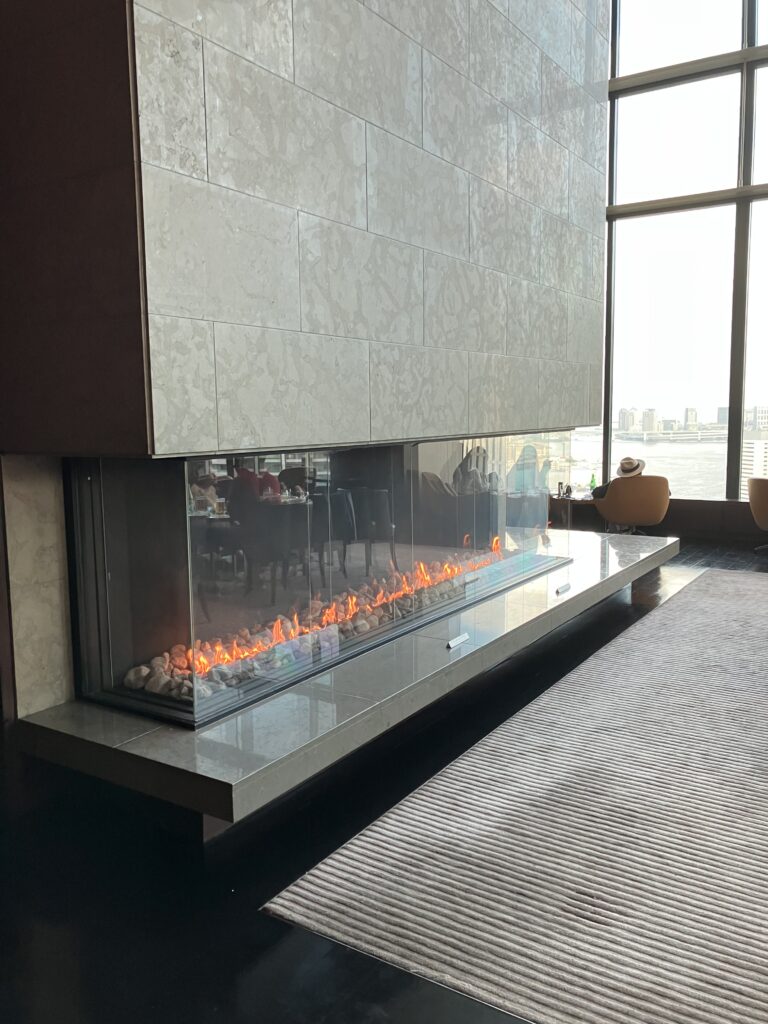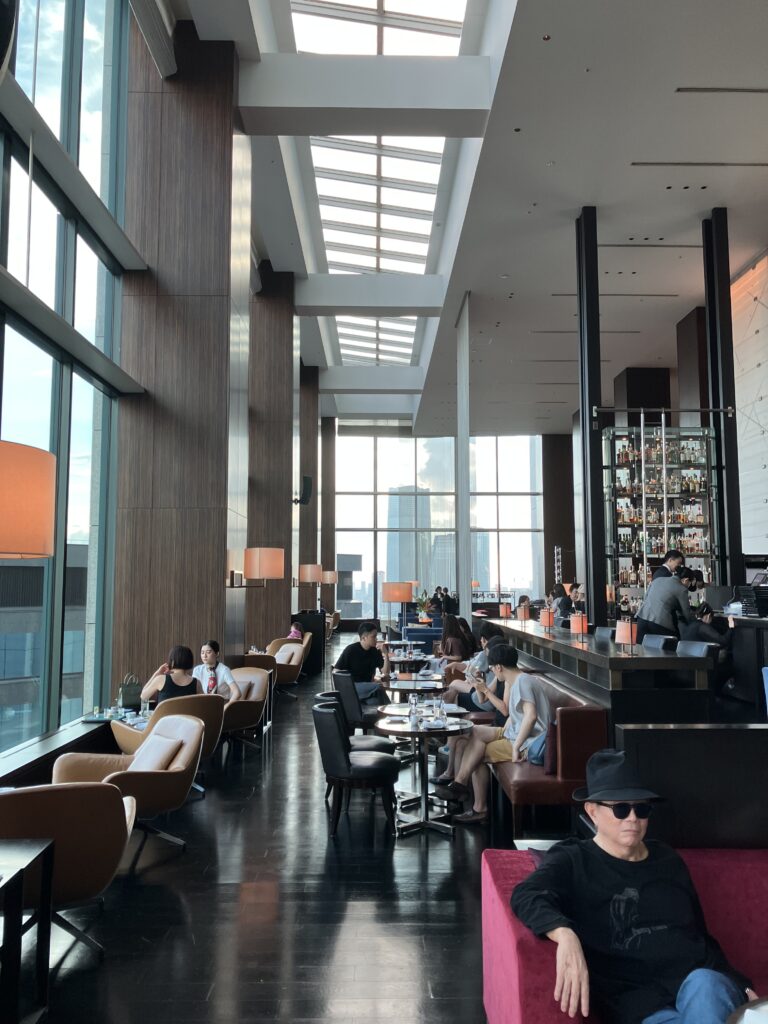 Conrad Tokyo- Executive King Bay View
I was assigned to the 36th floor since Executive Rooms are positioned near the Executive Lounge at the 37th floor.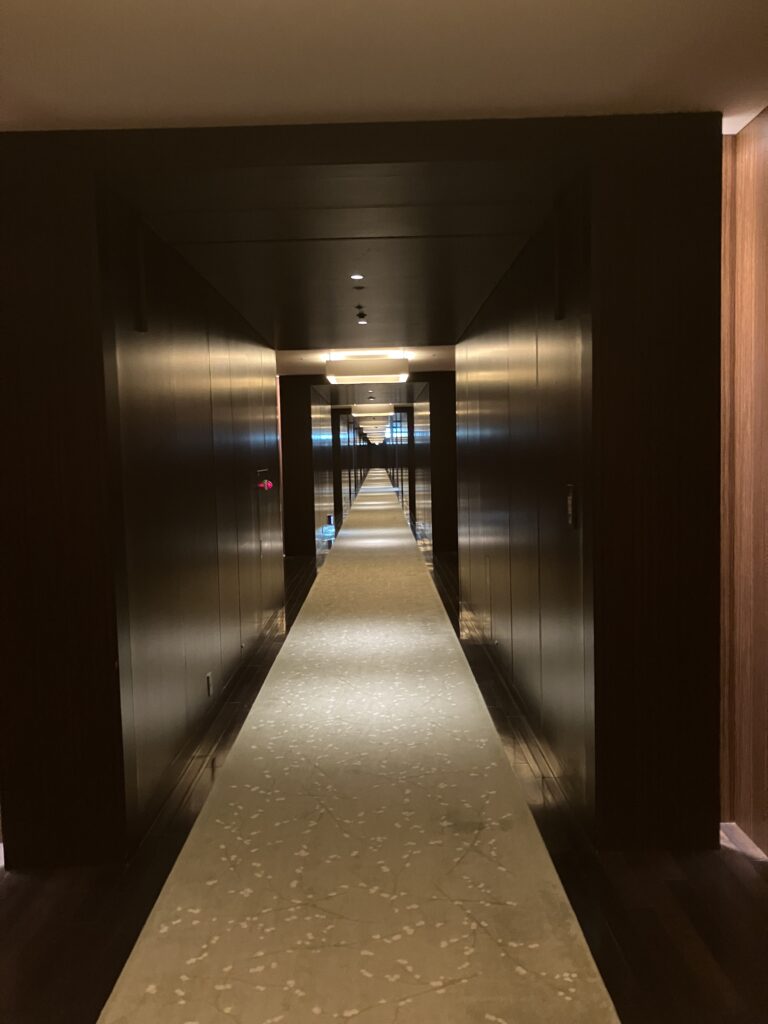 Unlike the Conrad Osaka, Executive Room size is the same as the standard Deluxe Rooms. But, it's still a pretty good size at 48sqm, and mine comes with the Bay View which I'll show later.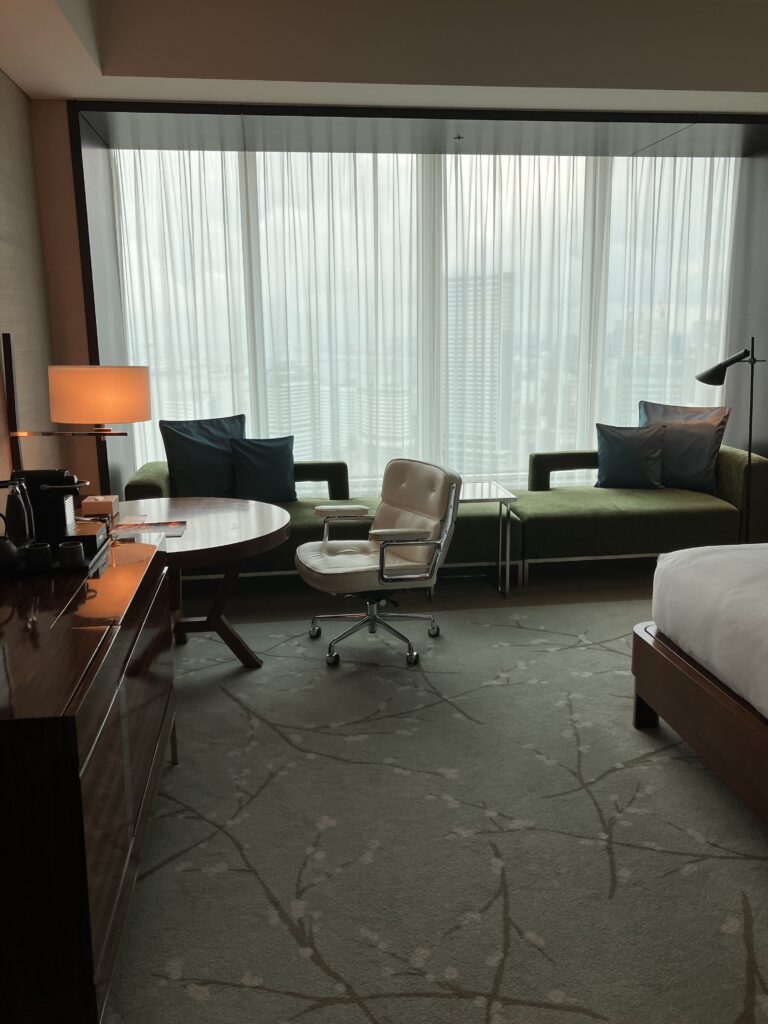 The room is filled with Japanese tree motifs from carpet to walls.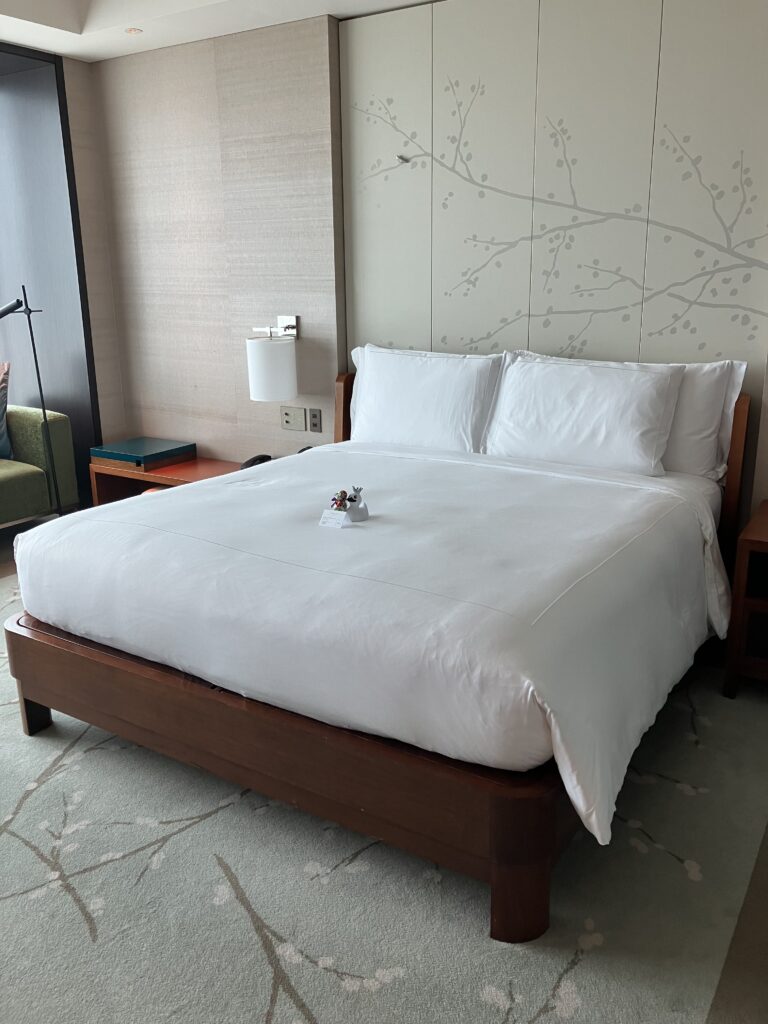 True to Conrad fashion, I was gifted the animal toys. The Conrads in Japan have their own bear and duck toys. In this case, I prefer Conrad Tokyo's rubber ducky compared to Osaka. The bears are pretty similar except for the different color schemes.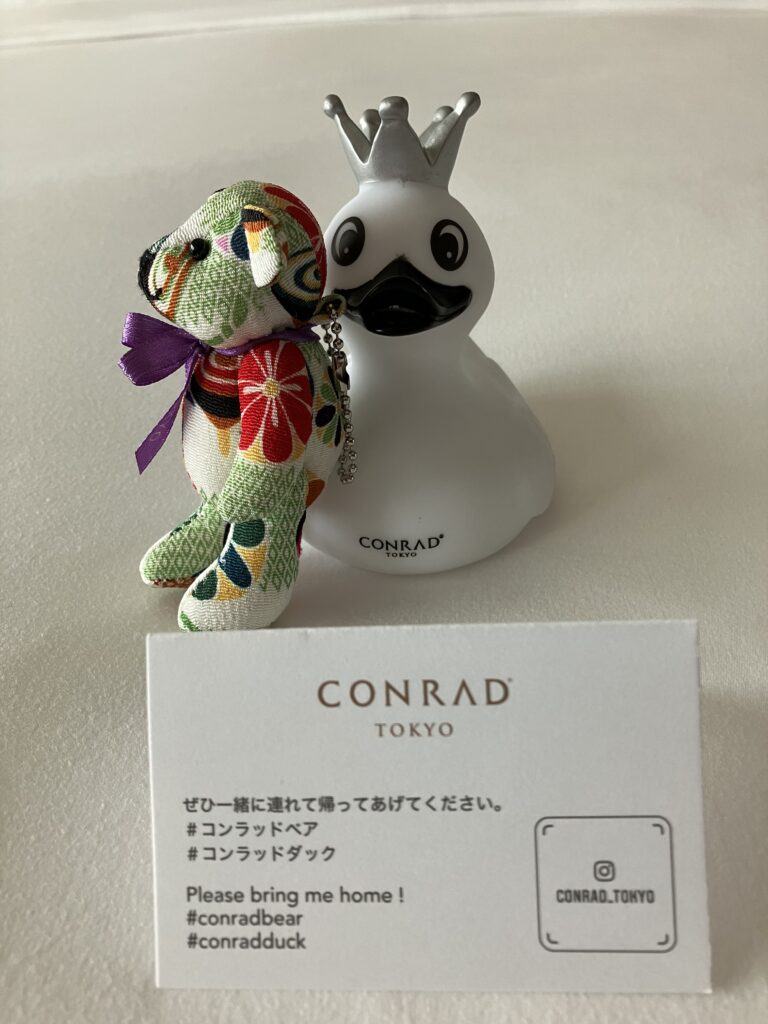 By the bedside is a sizeable low table to put your things on. Lights and curtain controls are all by the bedside.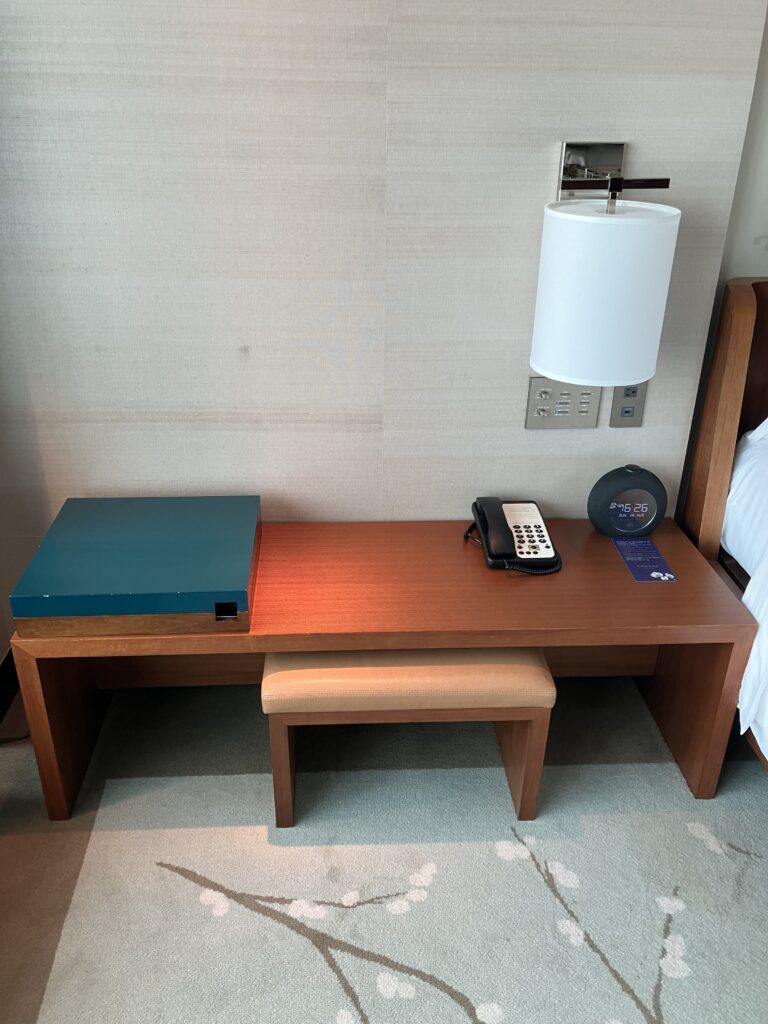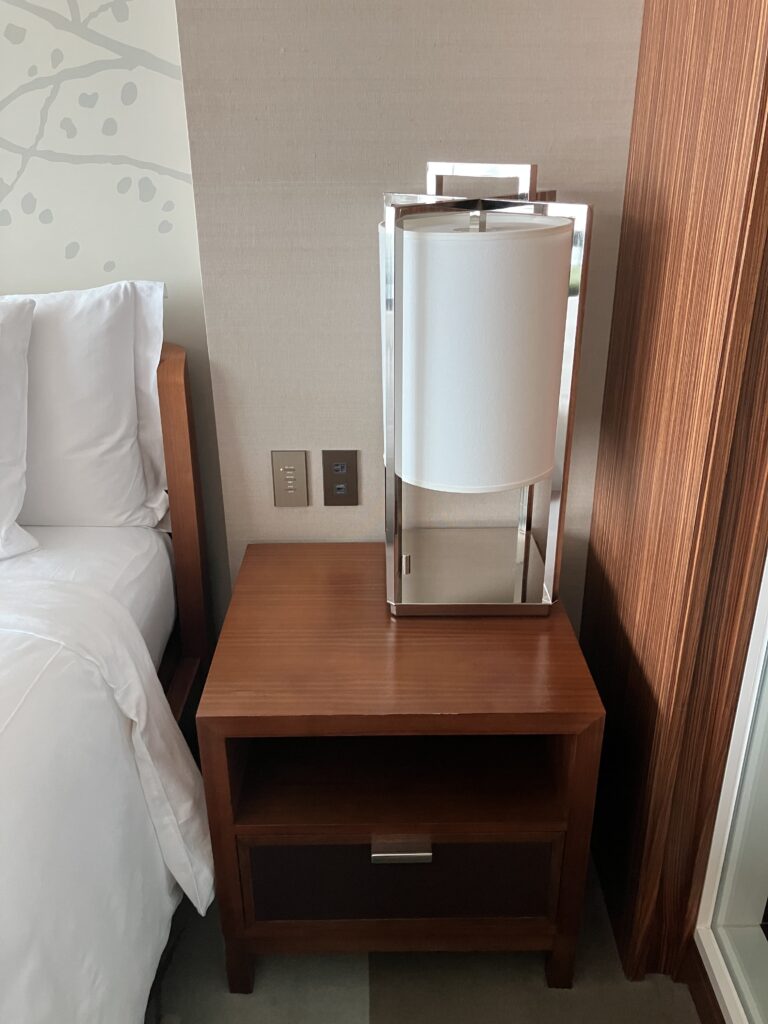 Living area comes with a comfortable chair with circular table. This is as big of a work desk you can get at this hotel.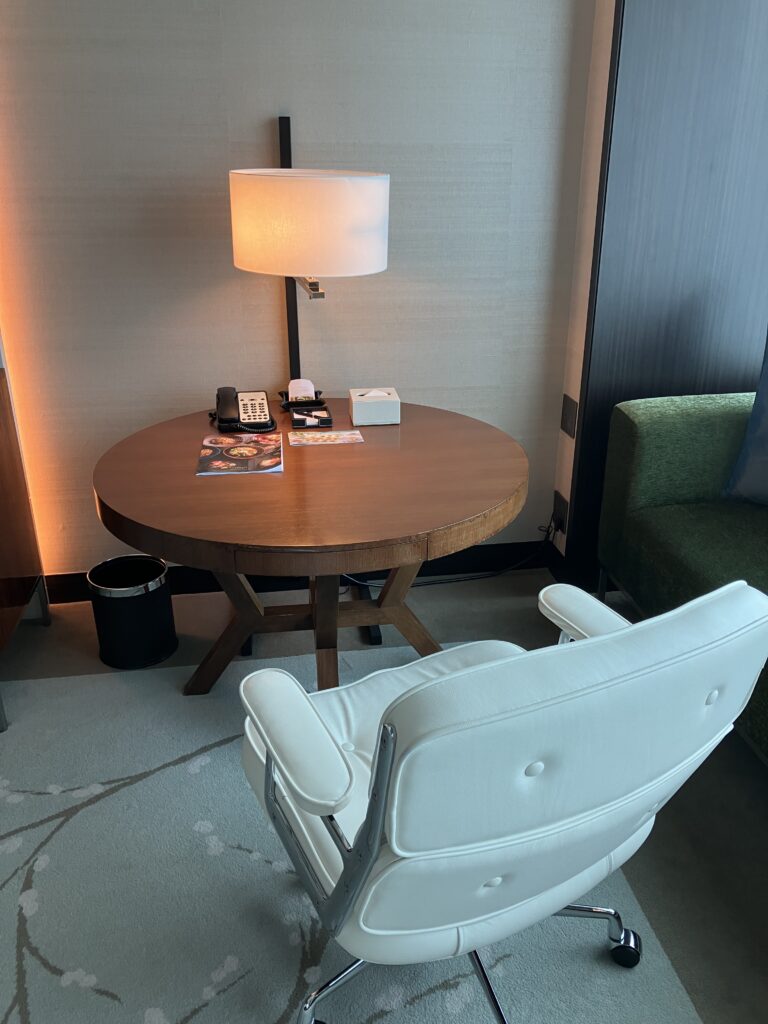 It also comes with a really big sofa that stretch from one end of the window to the other so  that you can enjoy the view of the Hamarikyu Gardens.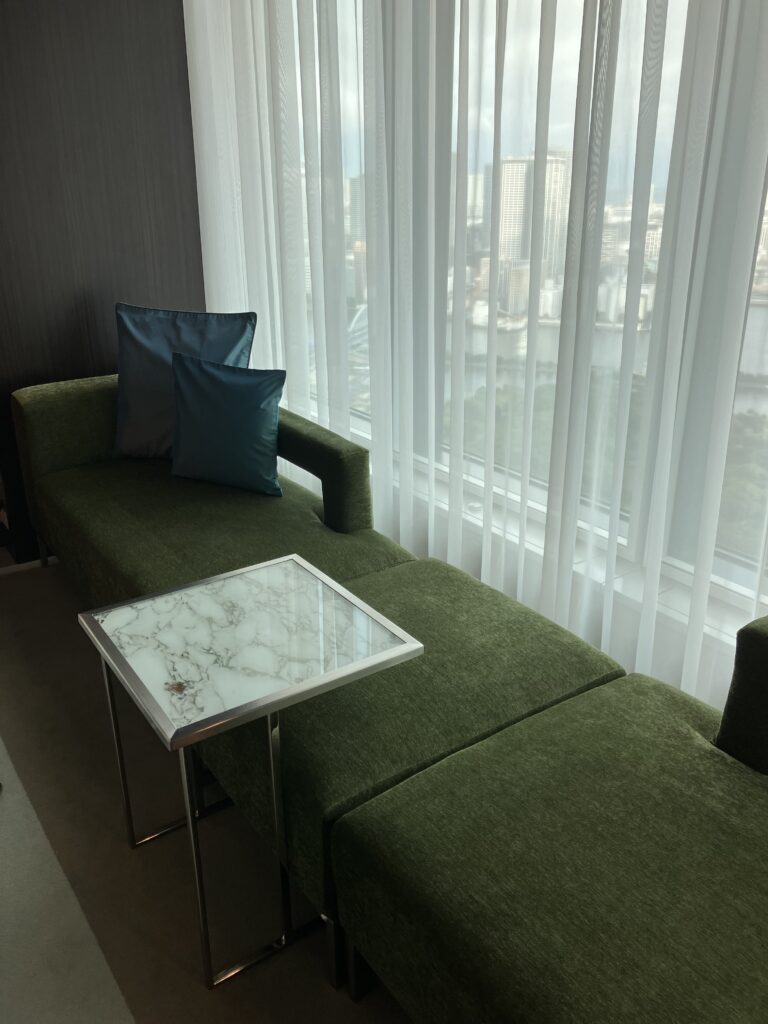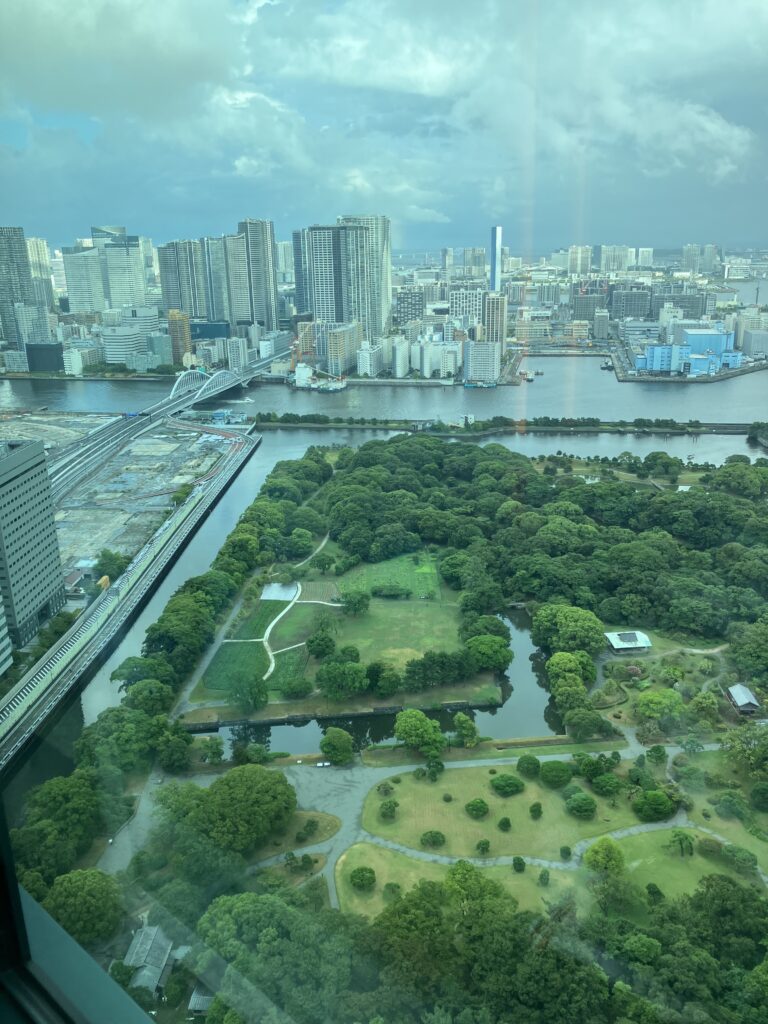 Across the bed are the TV and pantry.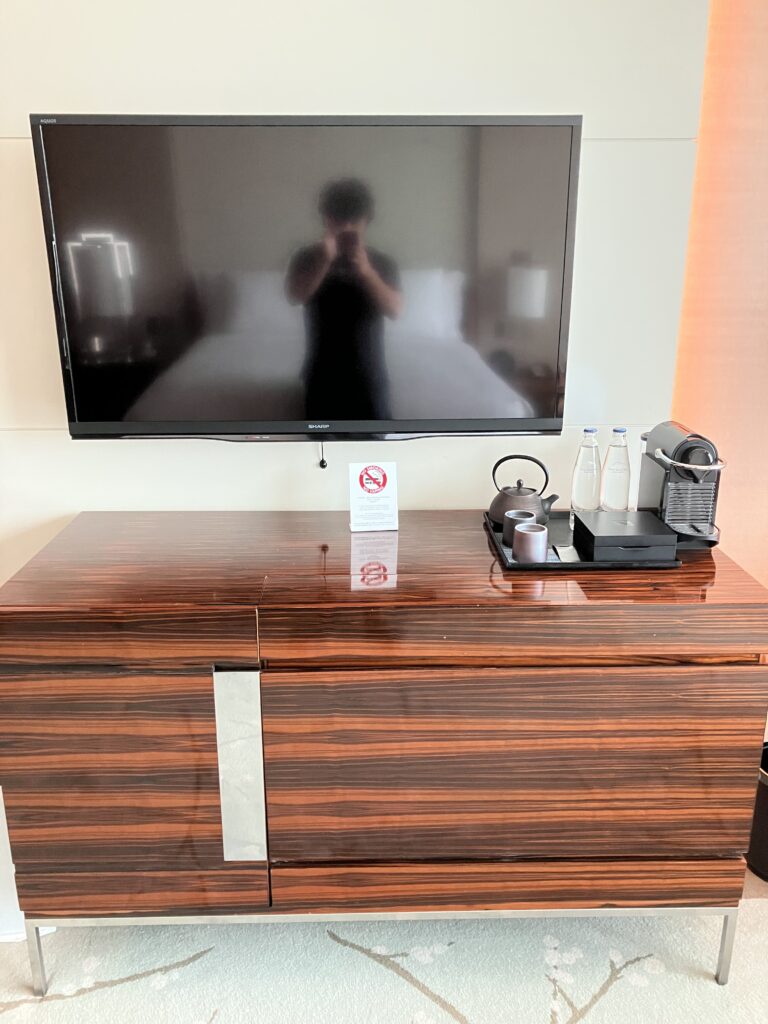 Nespresso machine, water, and tea are complimentary.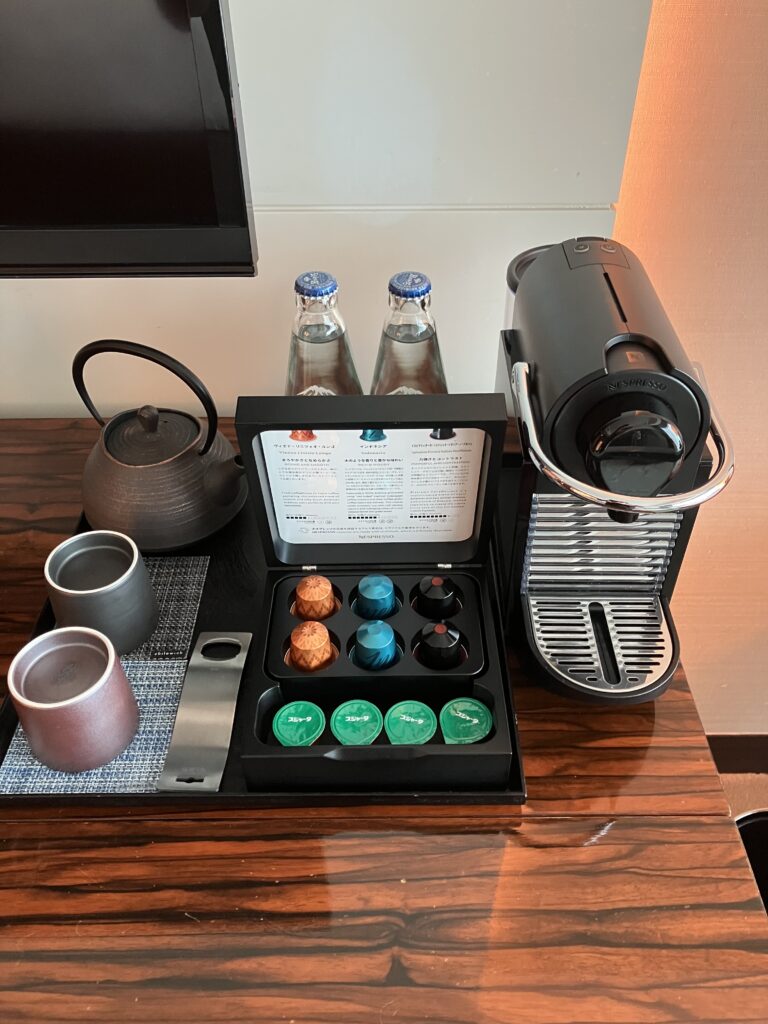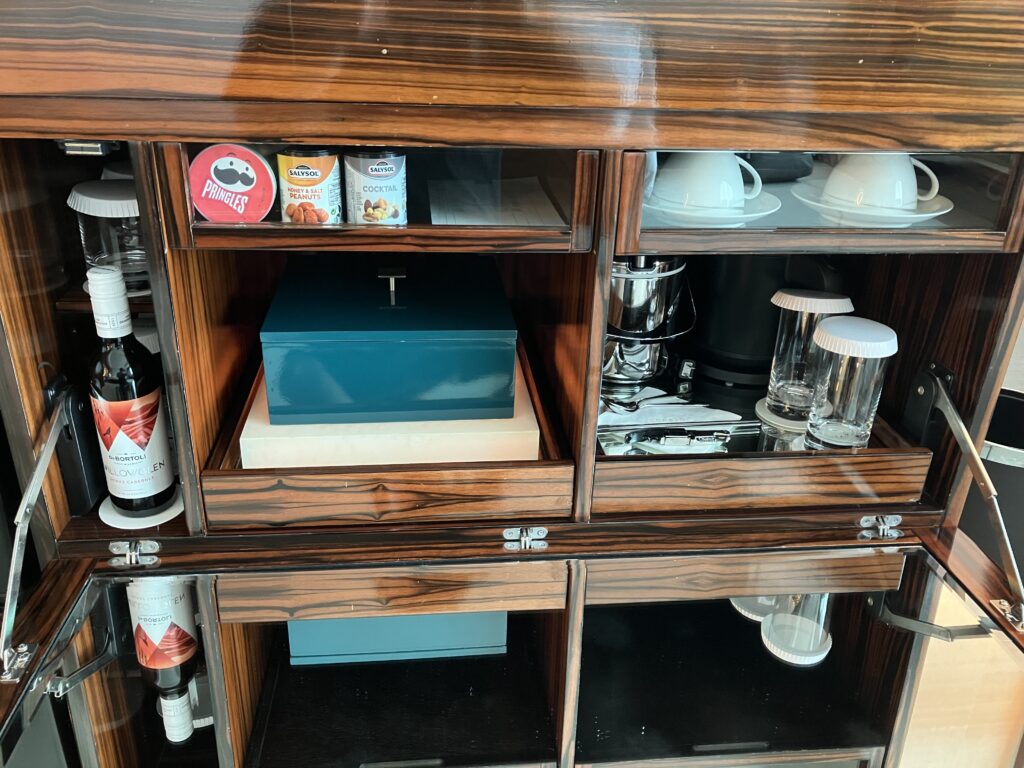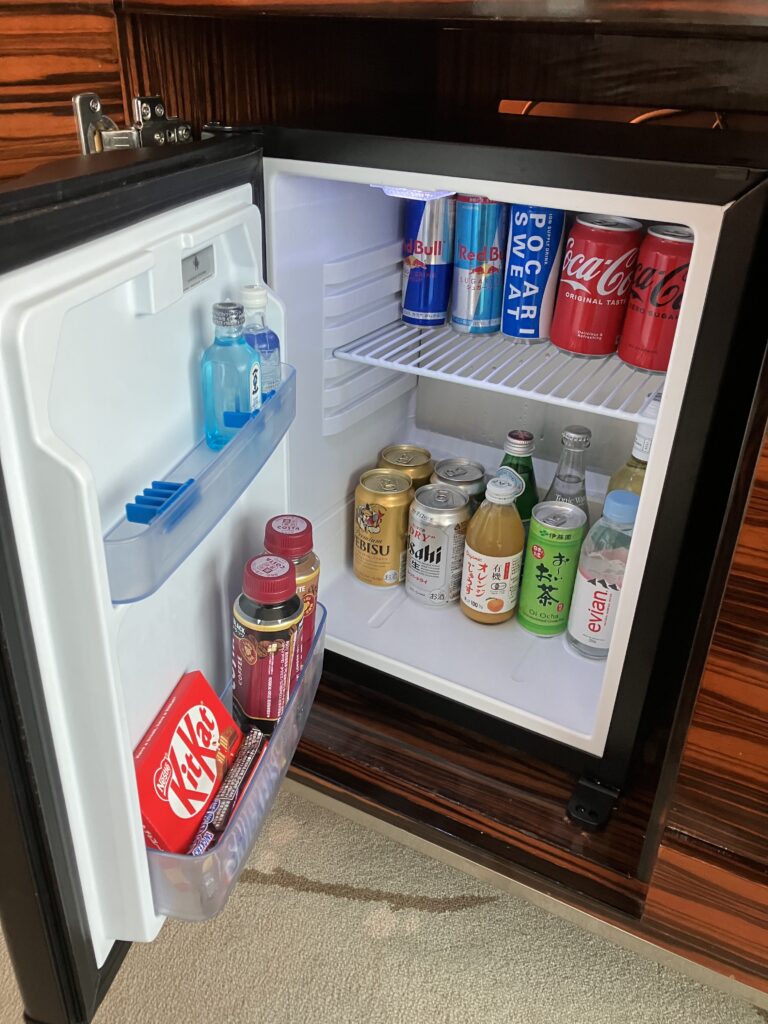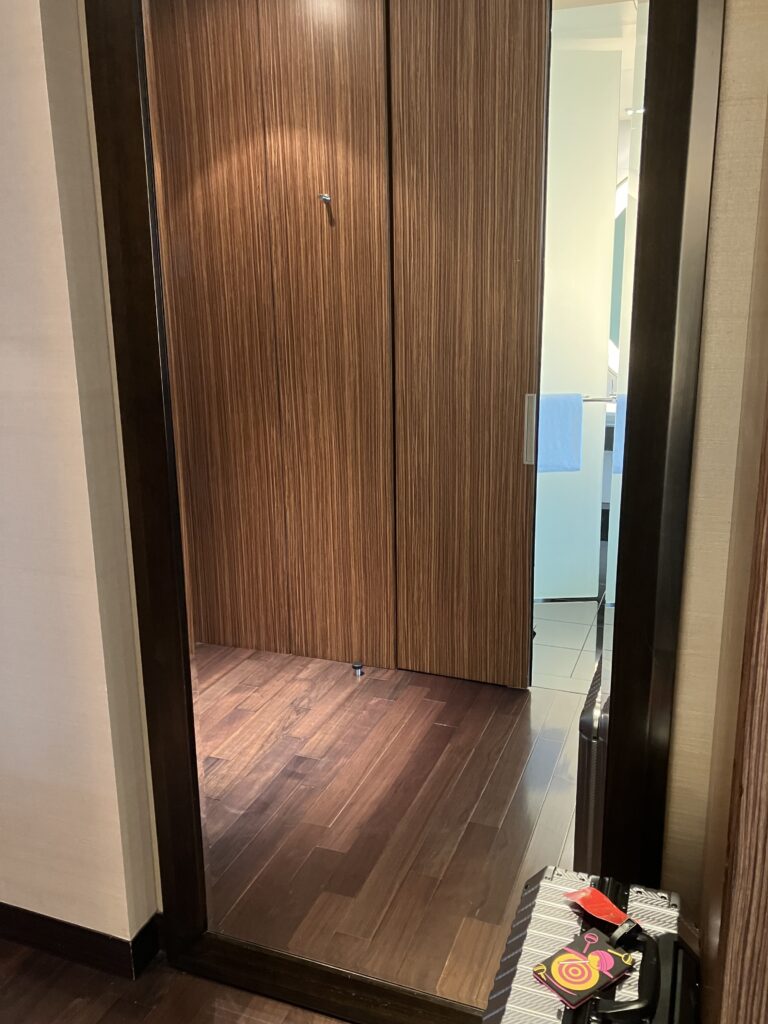 Next to the pantry is a leather luggage rack. I like that it's solid with no gaps compared to most luggage racks I've come across.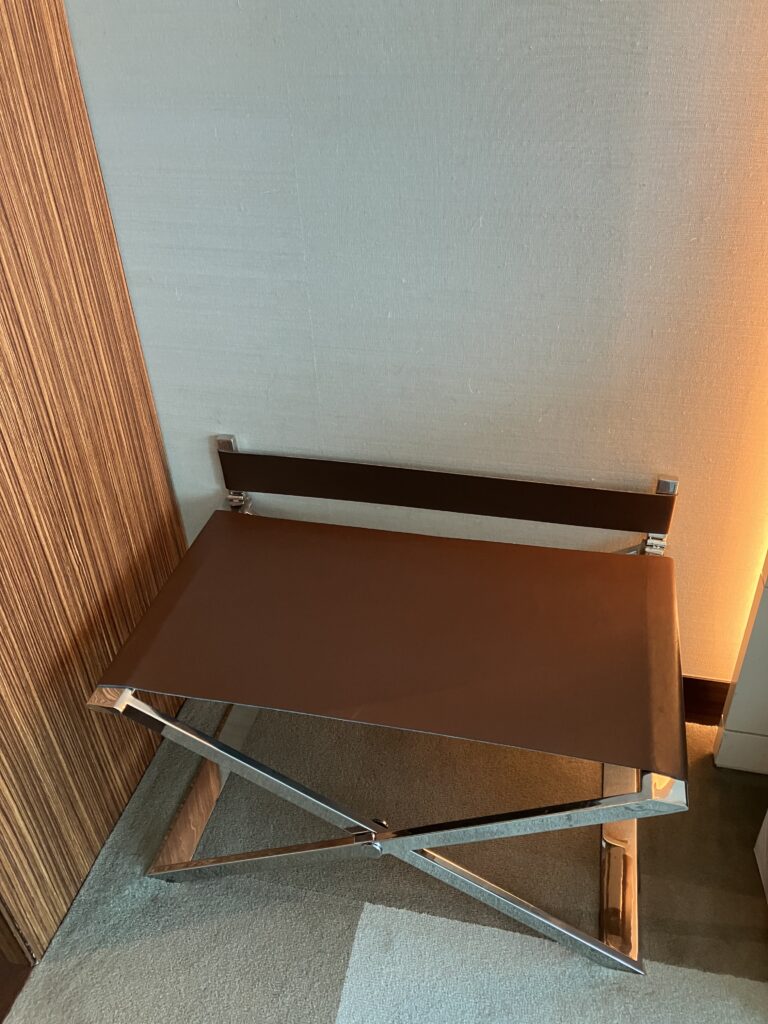 Next to the luggage rack is a closet with an even bigger luggage storage space.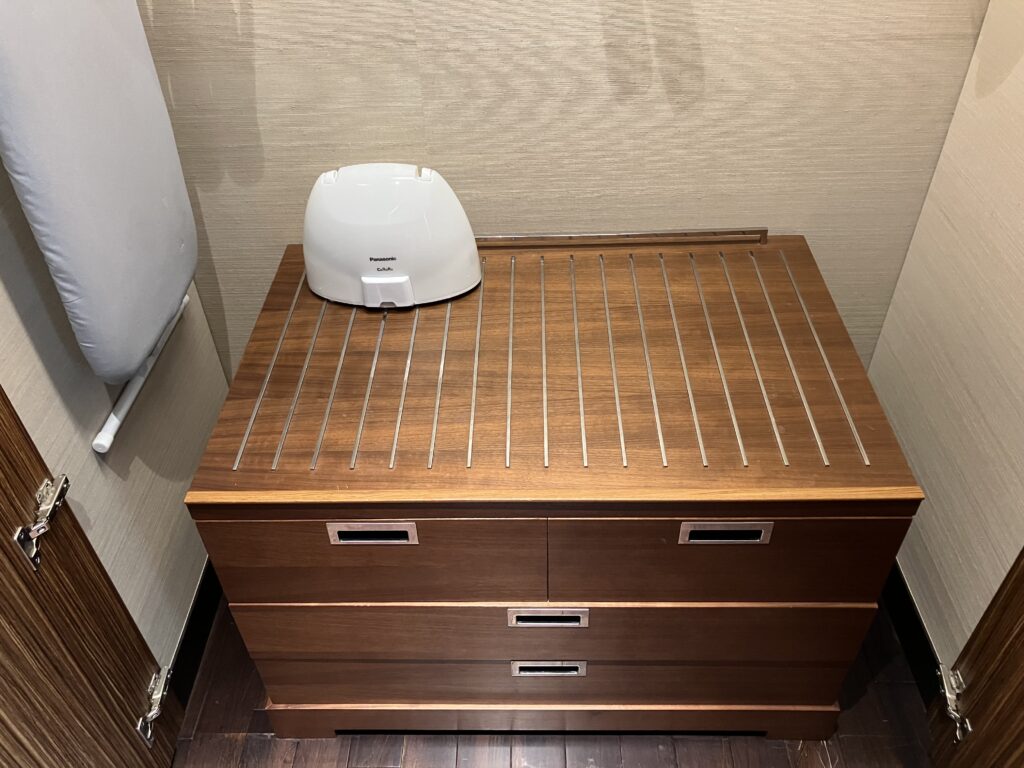 Then there's the safe, slippers, and umbrella.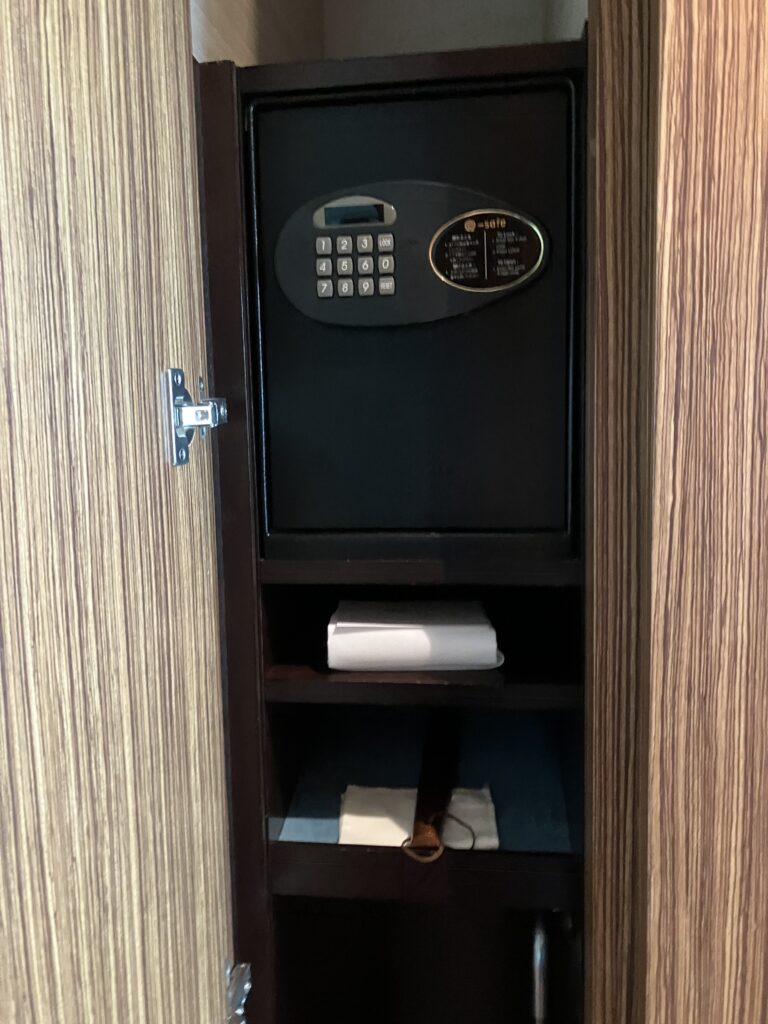 For evening turndown service, they'd provide the pajamas and turn on a soothing music played the in-room speakers.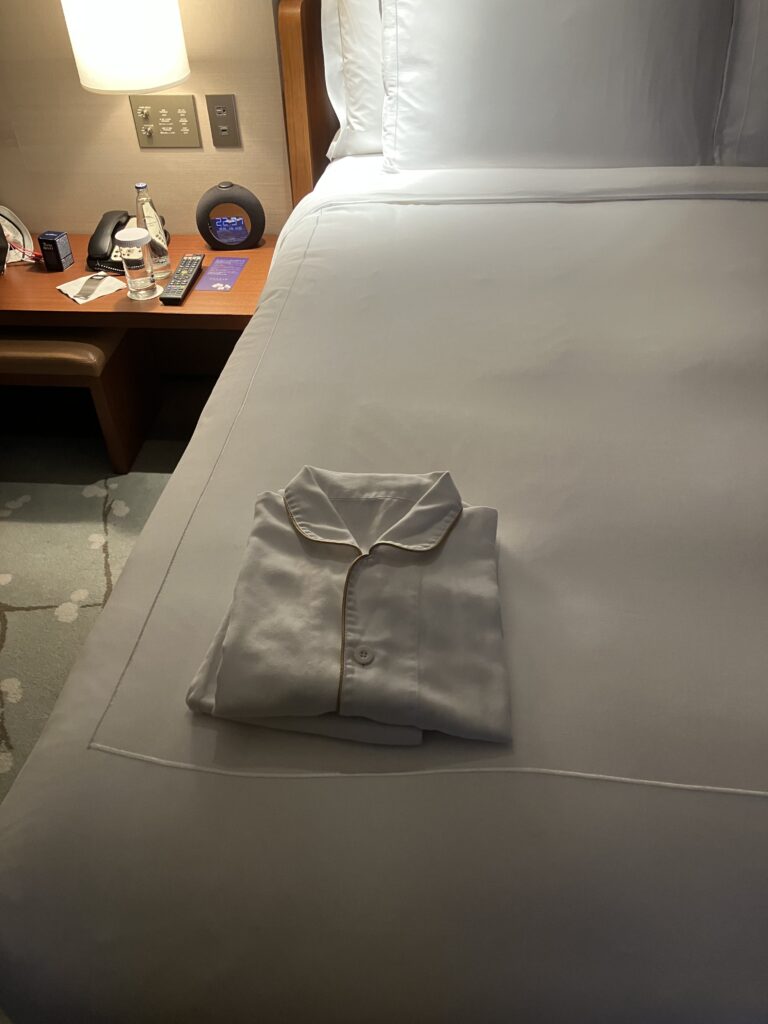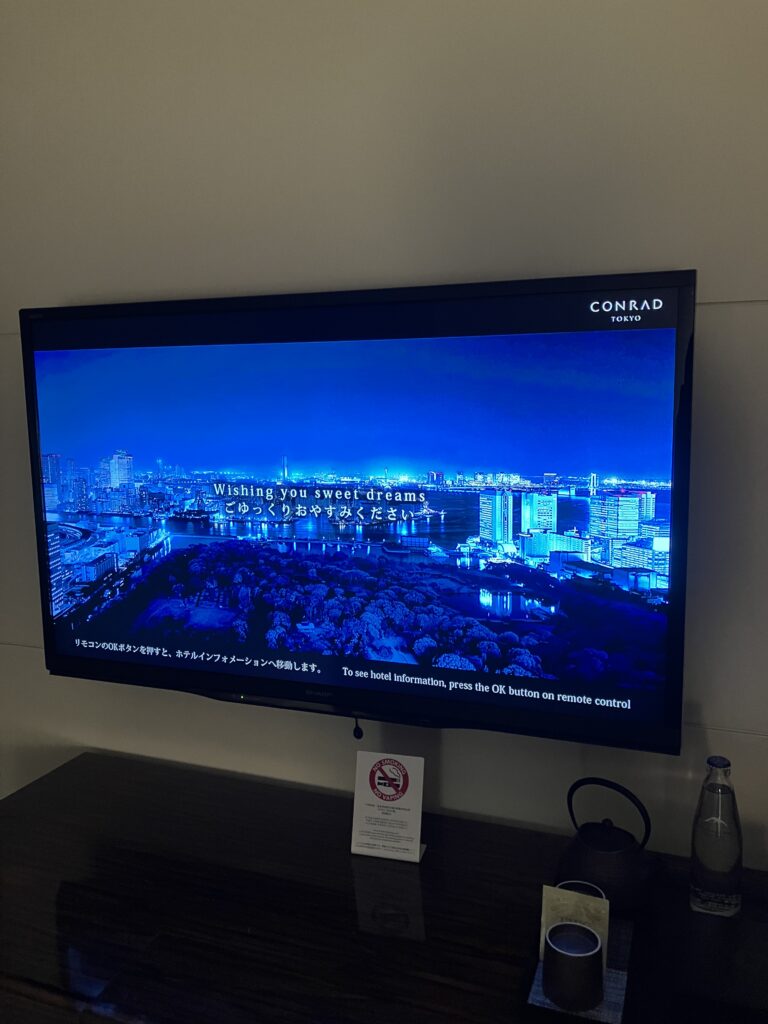 Bathroom
Bathroom is tiled in black and equipped with double vanity sinks. Though it does feel a bit dated.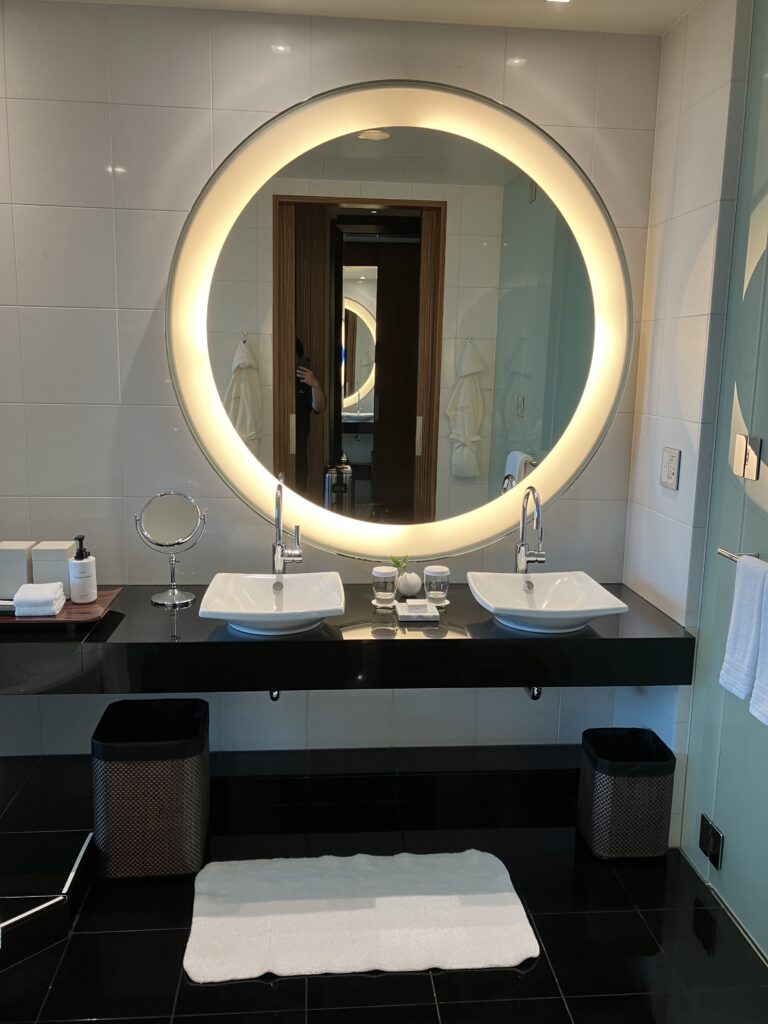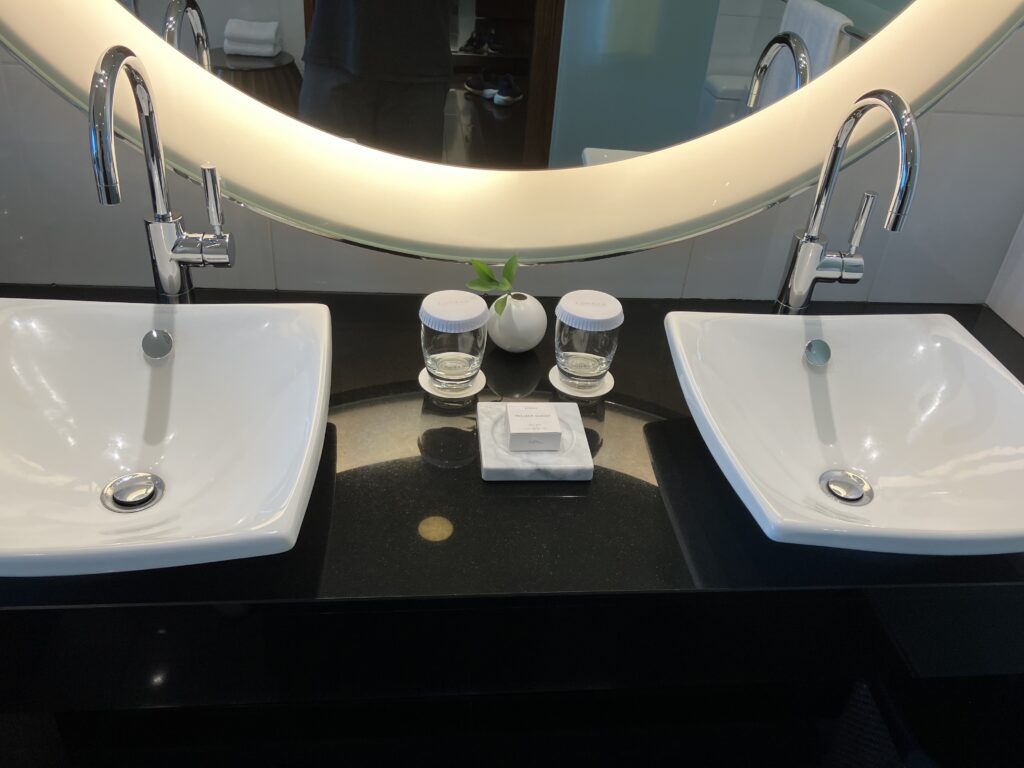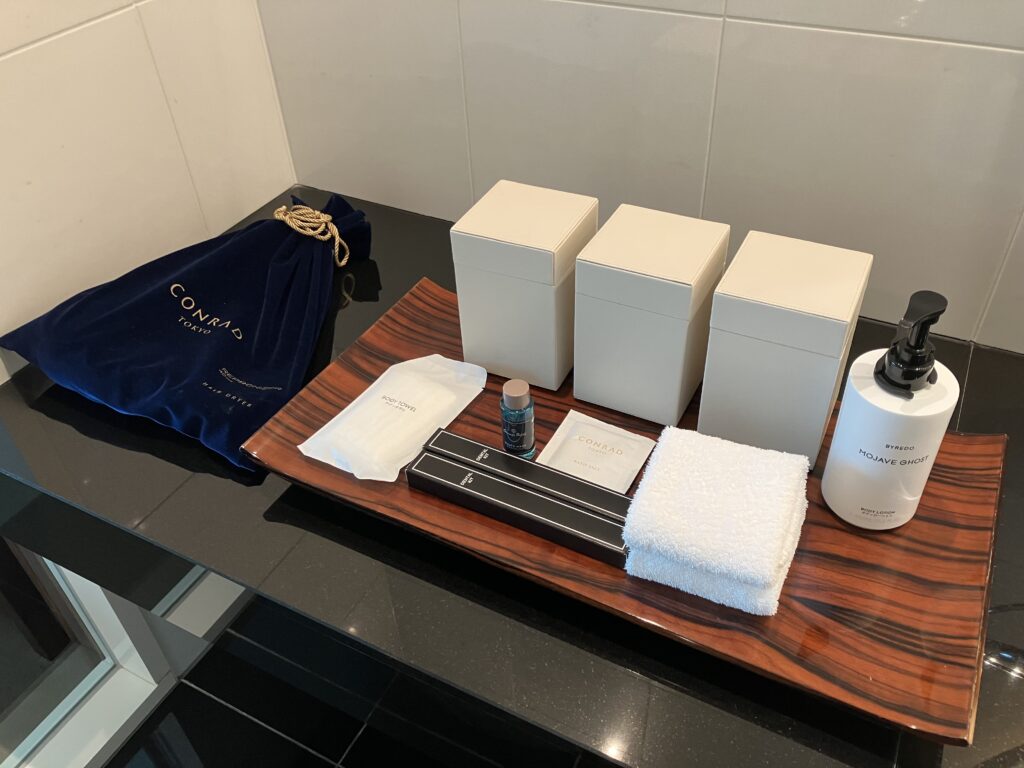 It comes with an oversized tub with a see-through window to the room and the outside bay view.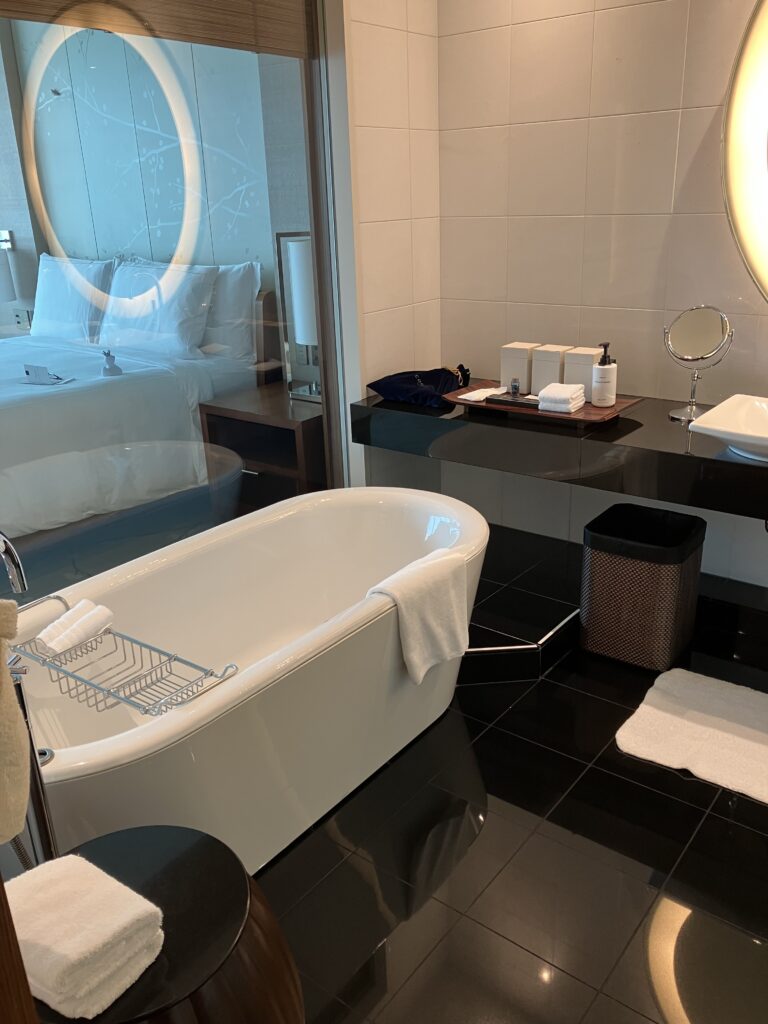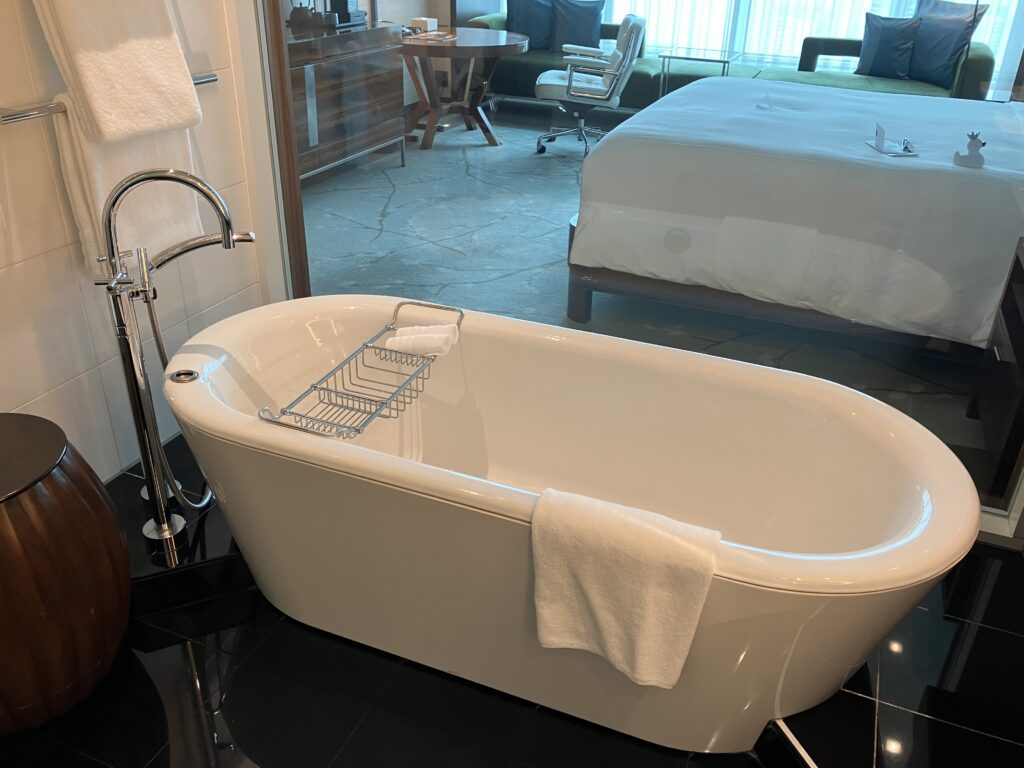 The blinder controls are inside the bathroom should you want privacy. Unlike, Ritz-Carlton, Fukuoka…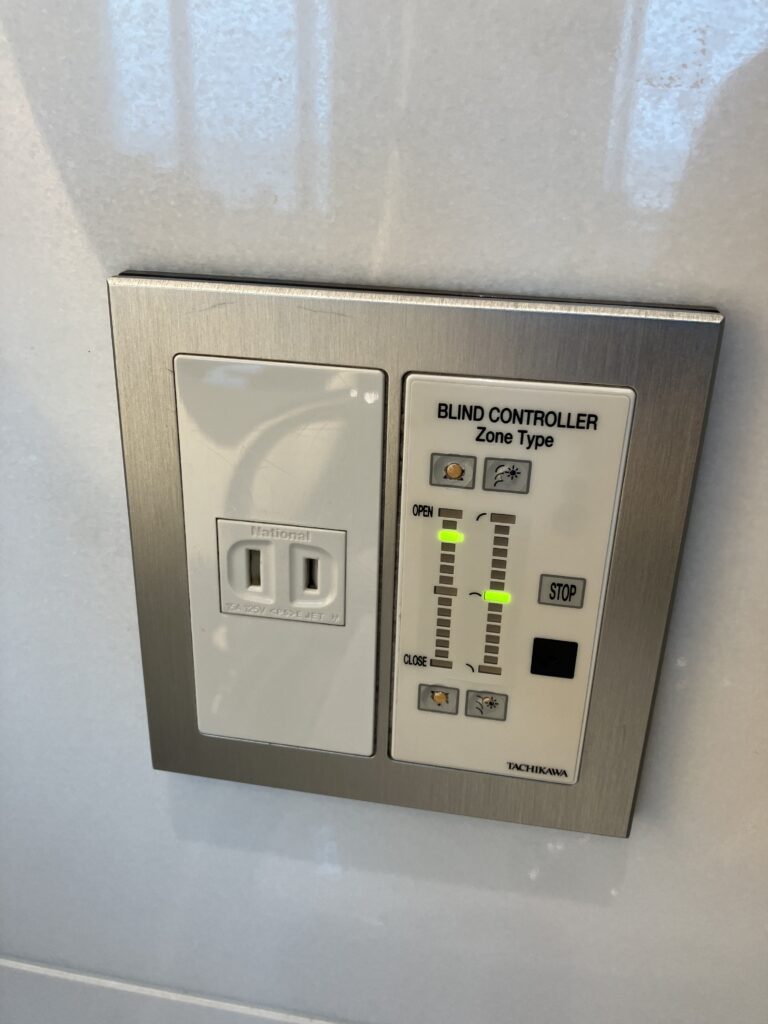 Shower is located right to the sink. To be honest, it kind of looked grimy and had a strange smell. But it went away after the first time using it.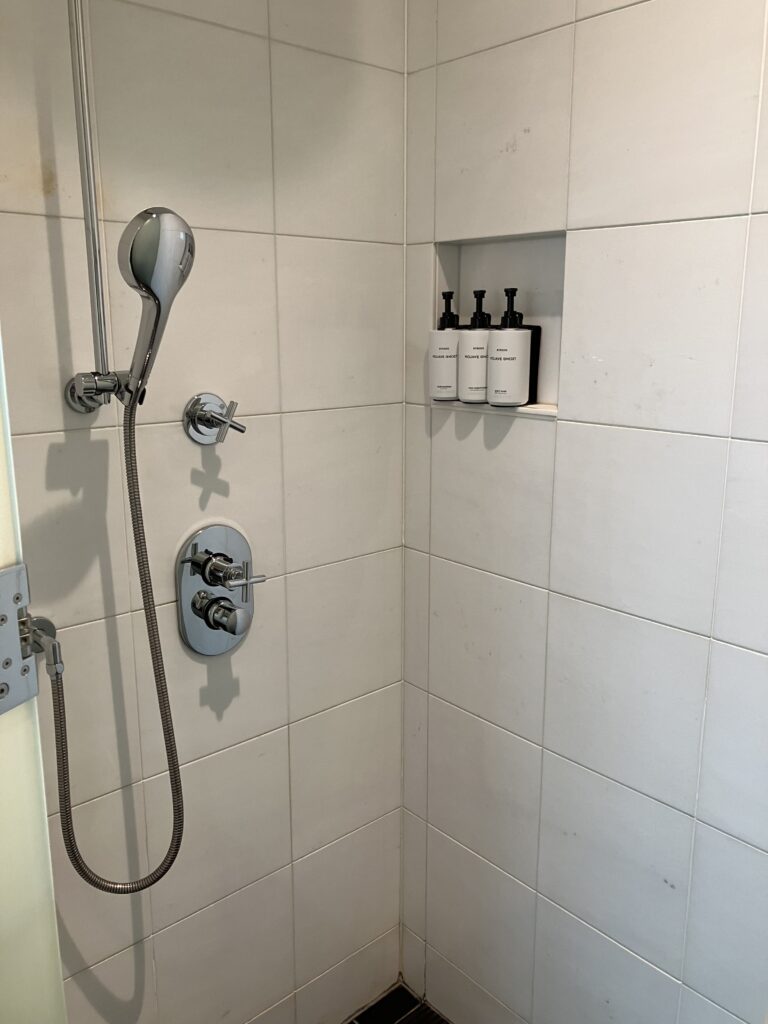 The shower pressure was OK.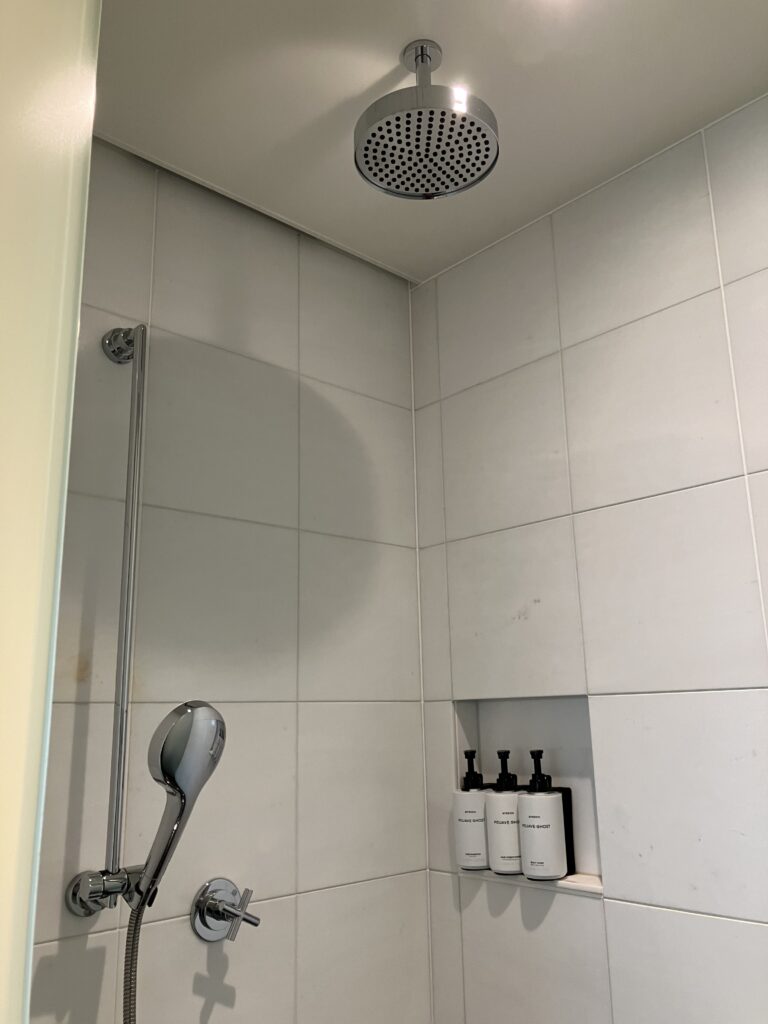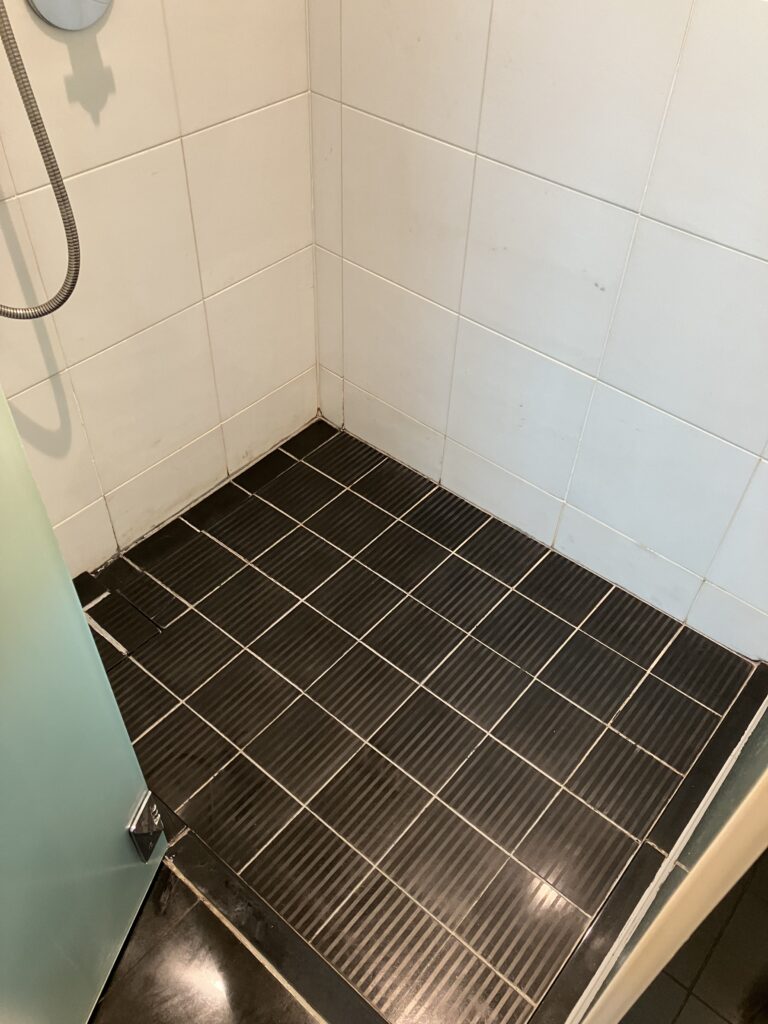 The toilet was an old school Japanese style with bidet.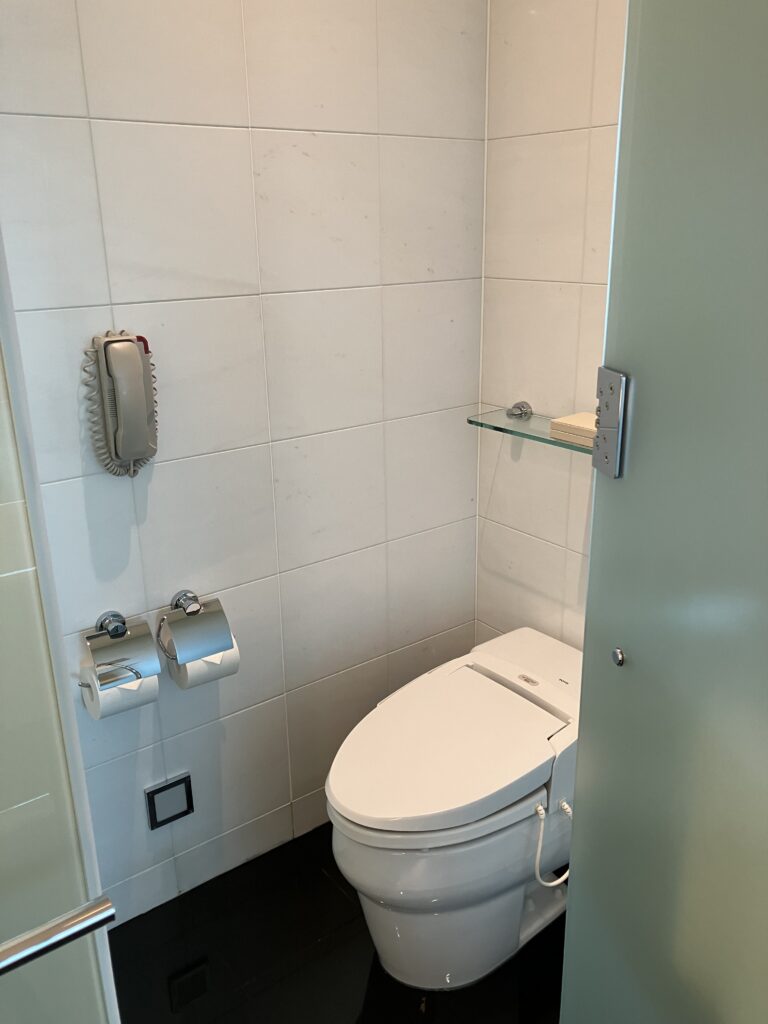 Conrad Tokyo- Executive Lounge
The Executive Lounge is located on the 37th floor. As a Hilton Diamond, I was able to get access by default. Although Hilton Gold needs to get upgraded to an Executive Room for access.
The lounge is divided into two parts, with one facing the bay, and the other facing the skyscrapers of Shiodome. It's an option to go to for breakfast, and it tends to be quieter than the restaurant Cerise on the lobby floor.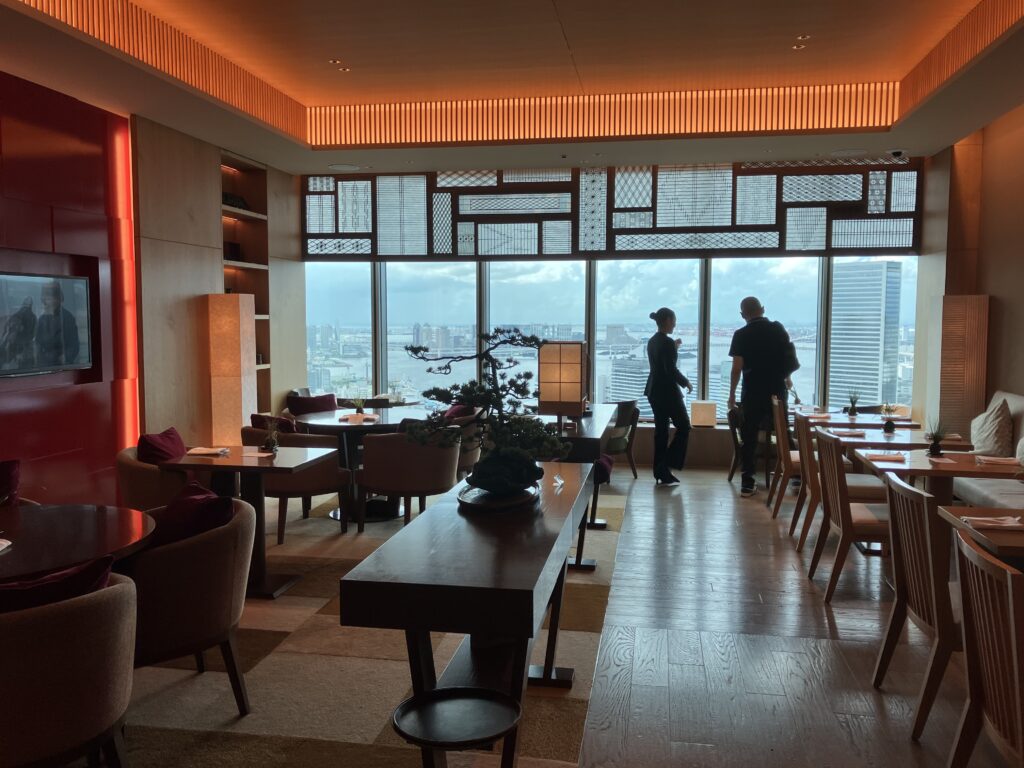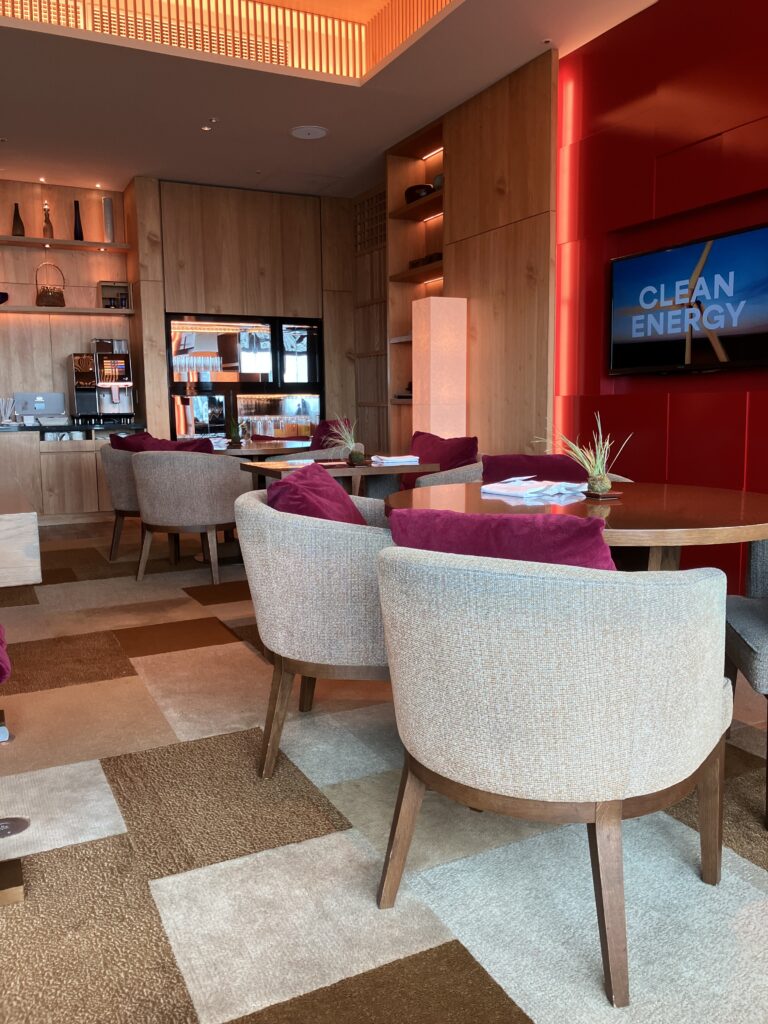 I did have breakfast on one of those days, and I can order an item from a small a la carte menu. I chose to have a lobster omelet accompanied with a great view.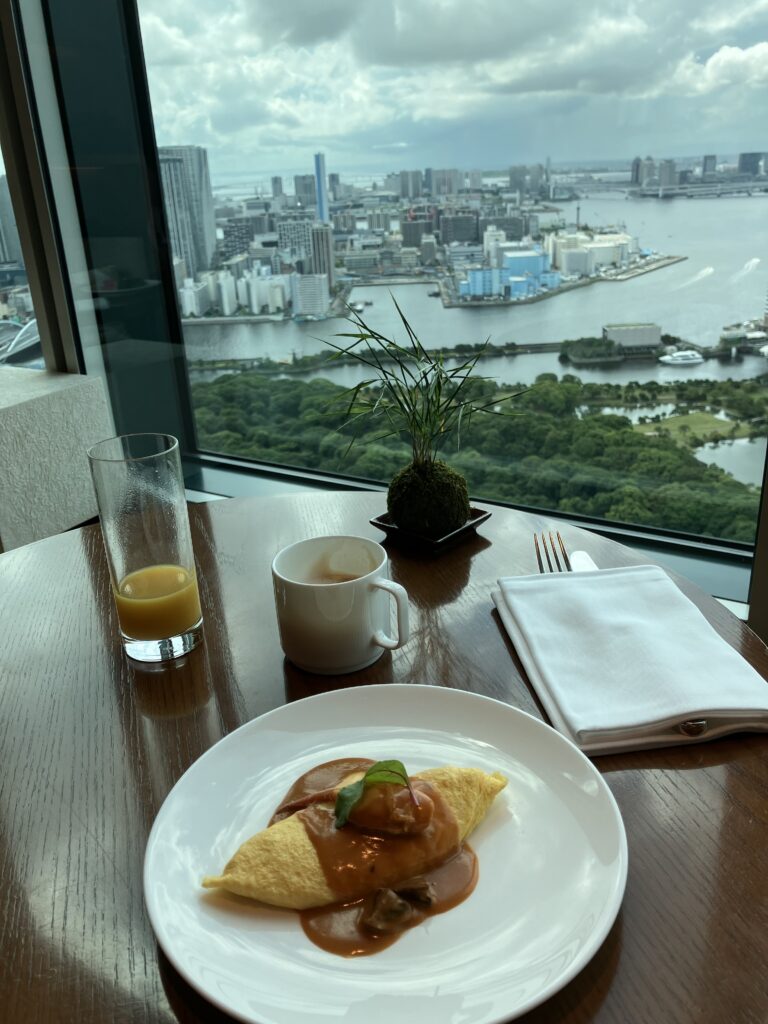 You can feel free to grab yourself some drinks like water, juice, tea, and coffee.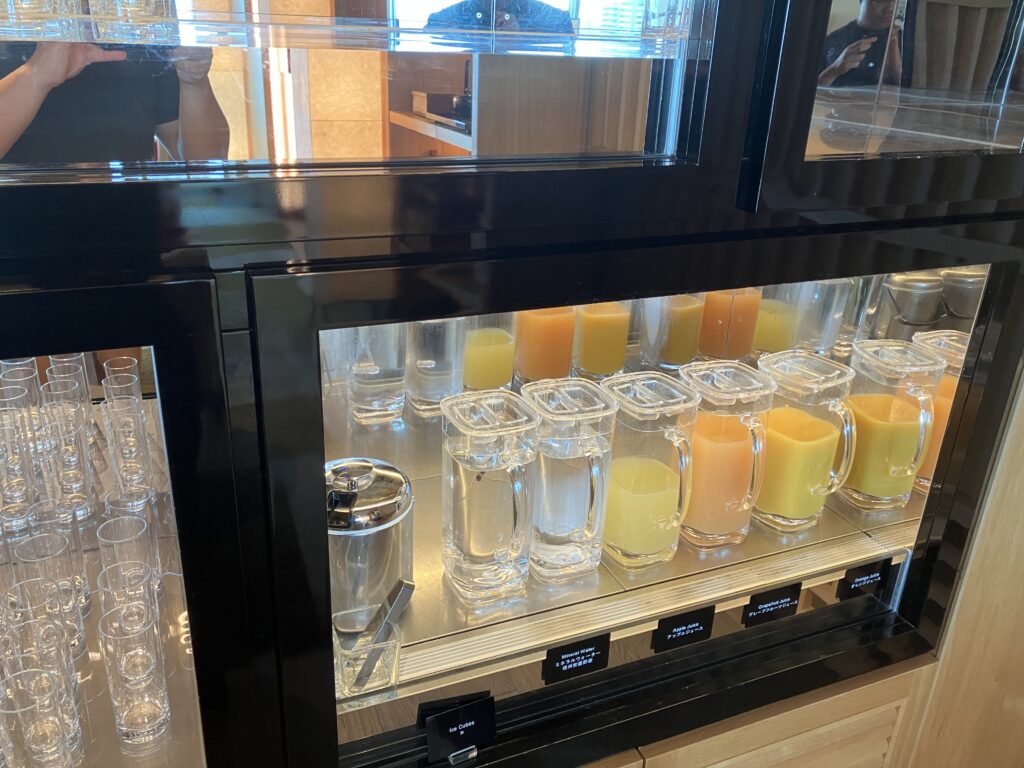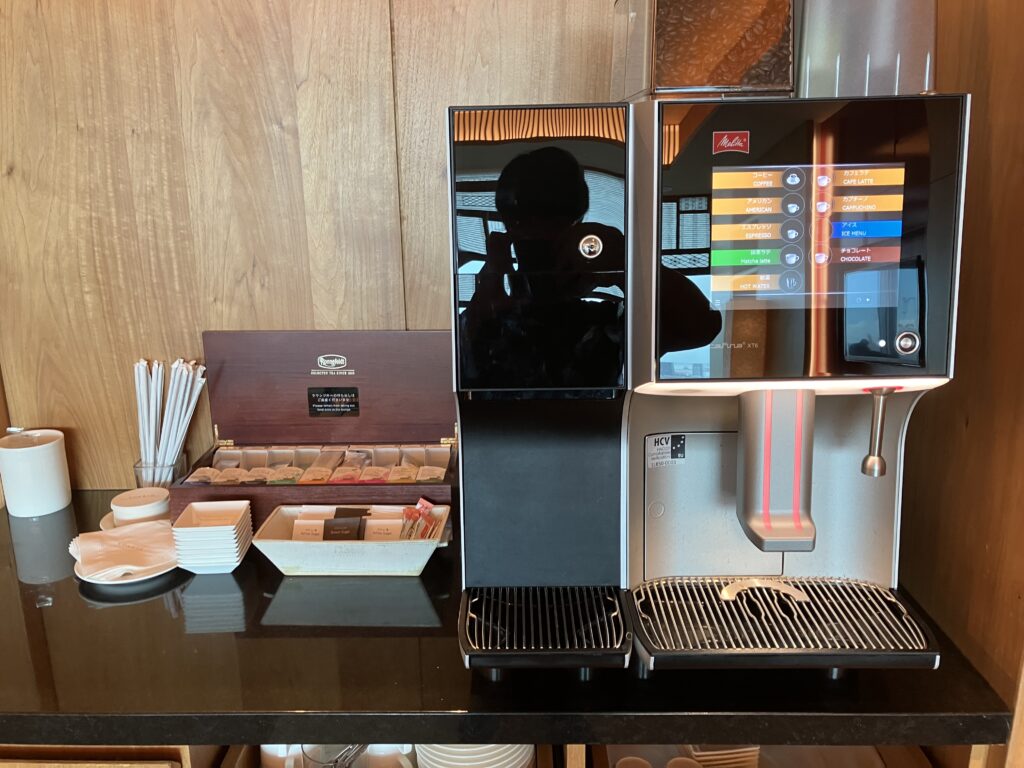 I checked out the city side in the evening, and lounge activity increased.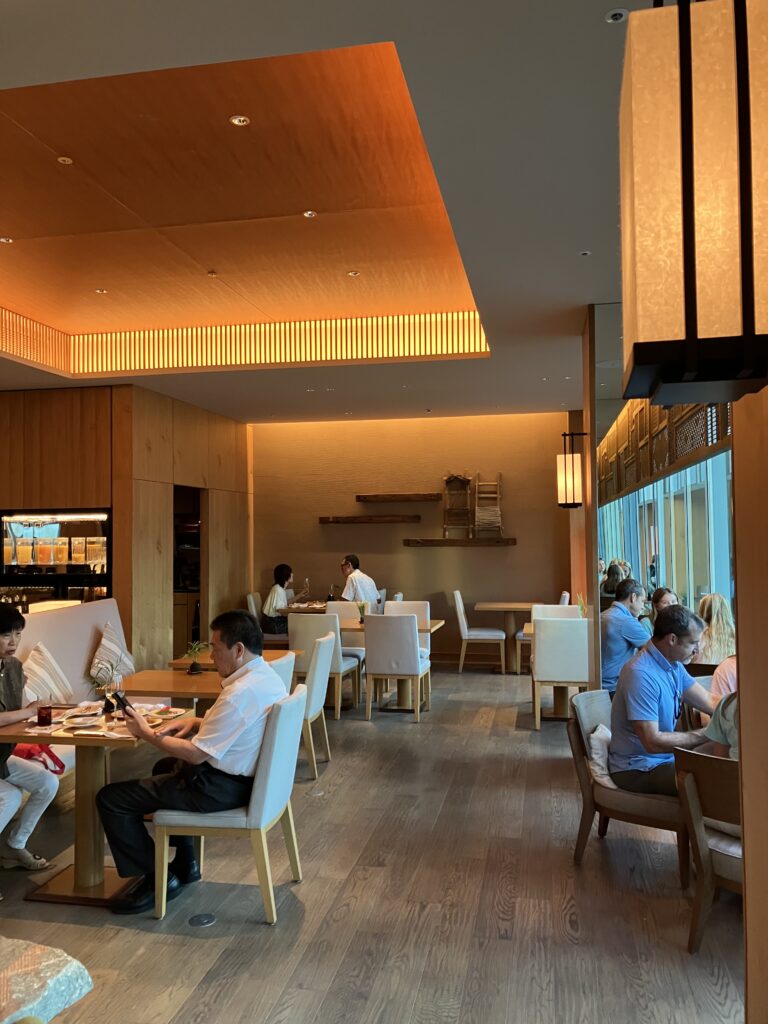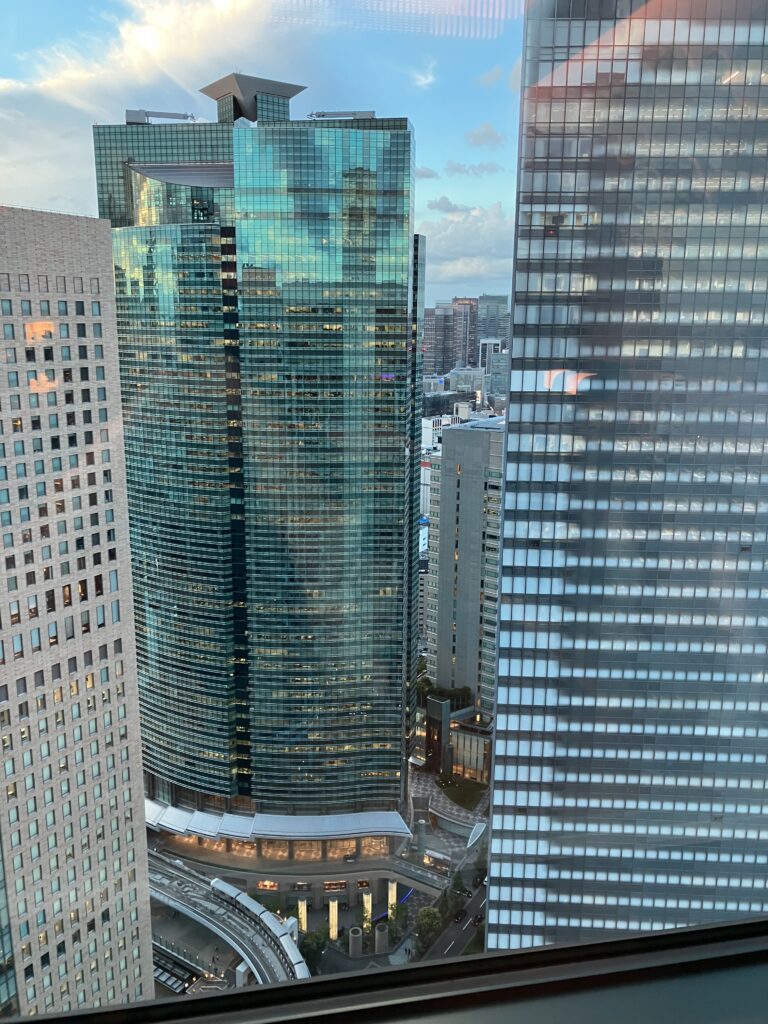 Evening offerings include some lighter snacks and heavier bites like tacos. Though it didn't really appeal to me when Tokyo eats await outside!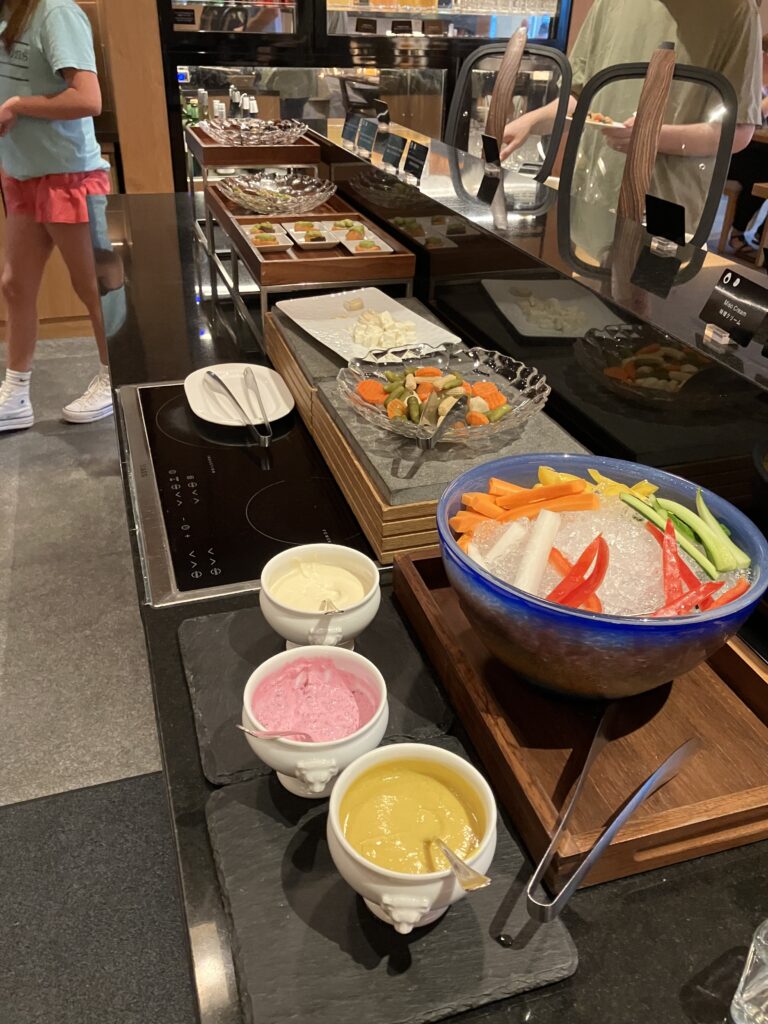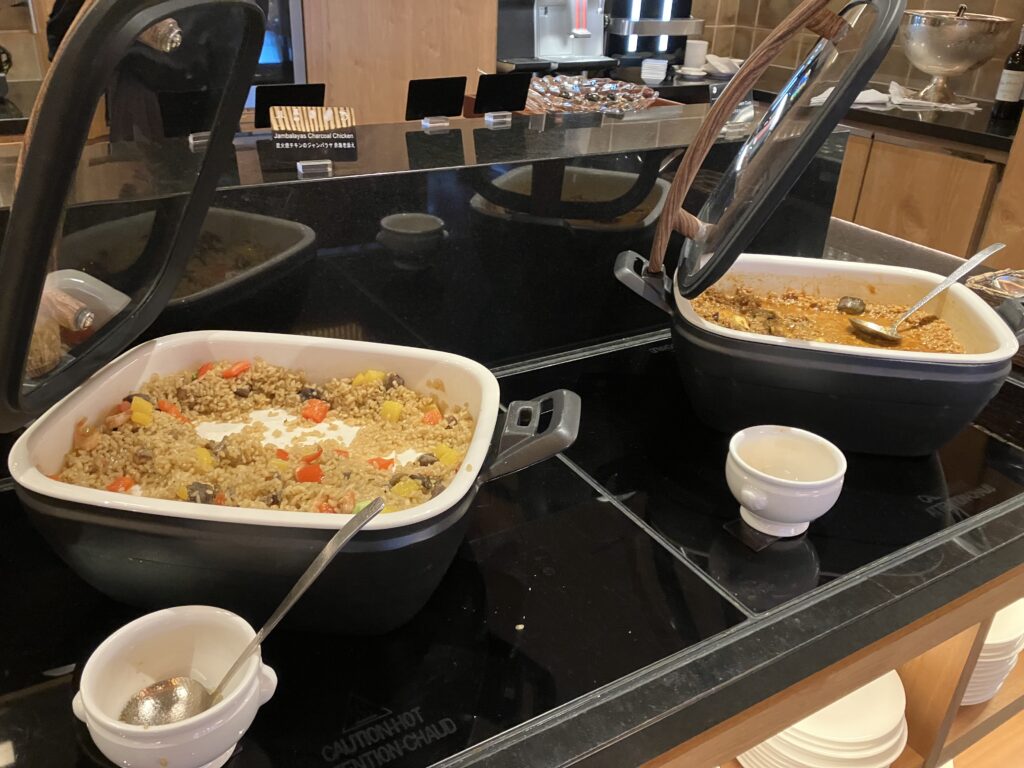 Alcoholic drinks are also offered in the lounge during the evening.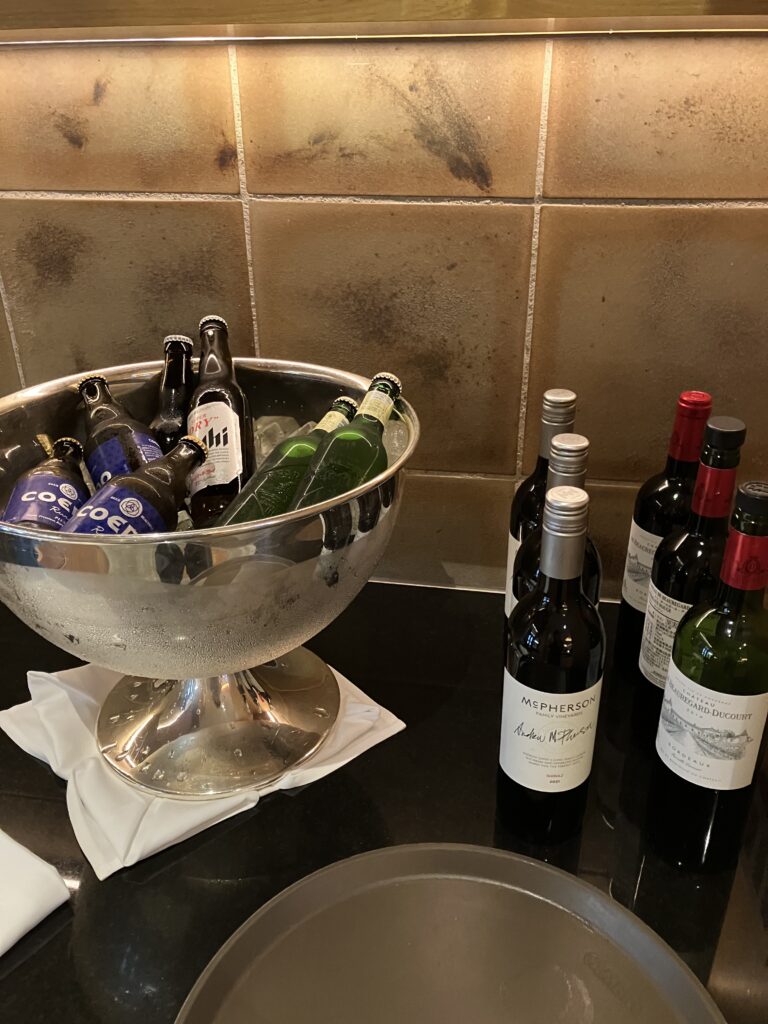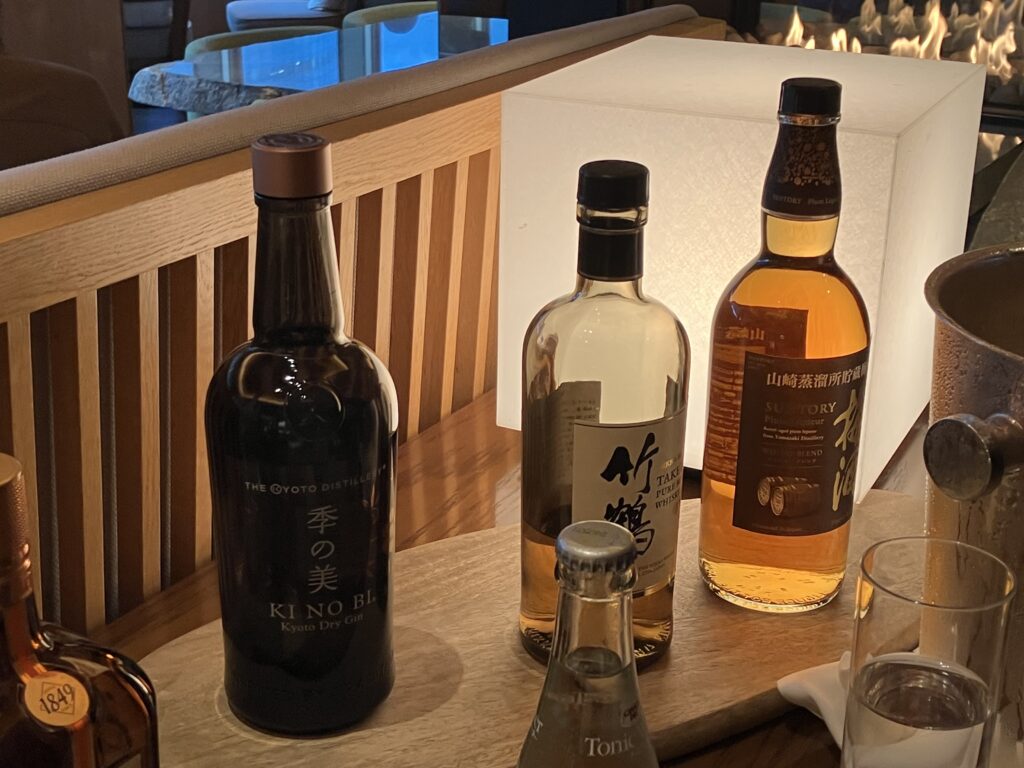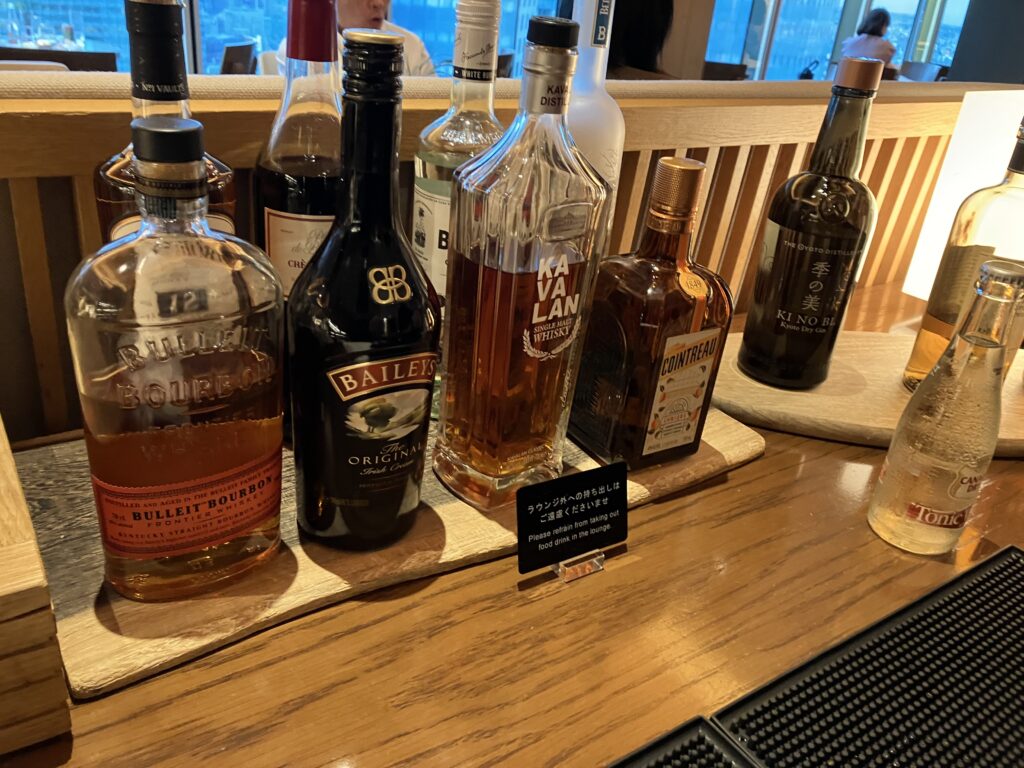 Conrad Tokyo- Breakfast at Cerise
The main breakfast restaurant is at Cerise on the lobby floor. I only managed to eat here once because it was so crowded during some hours that I didn't feel like waiting.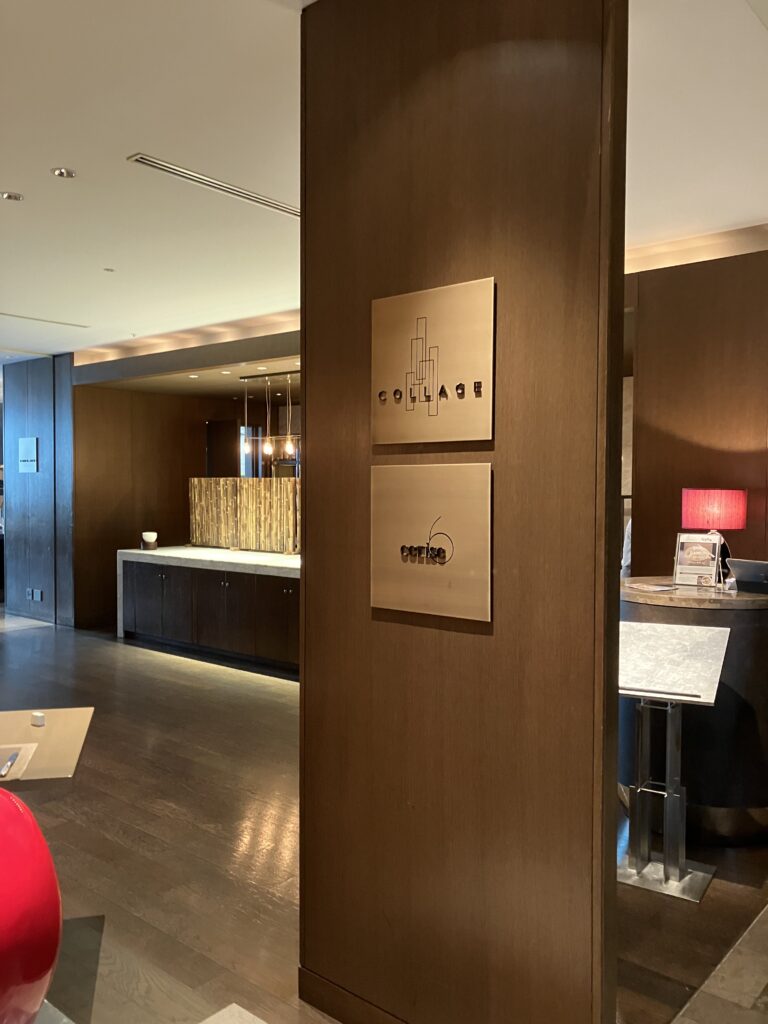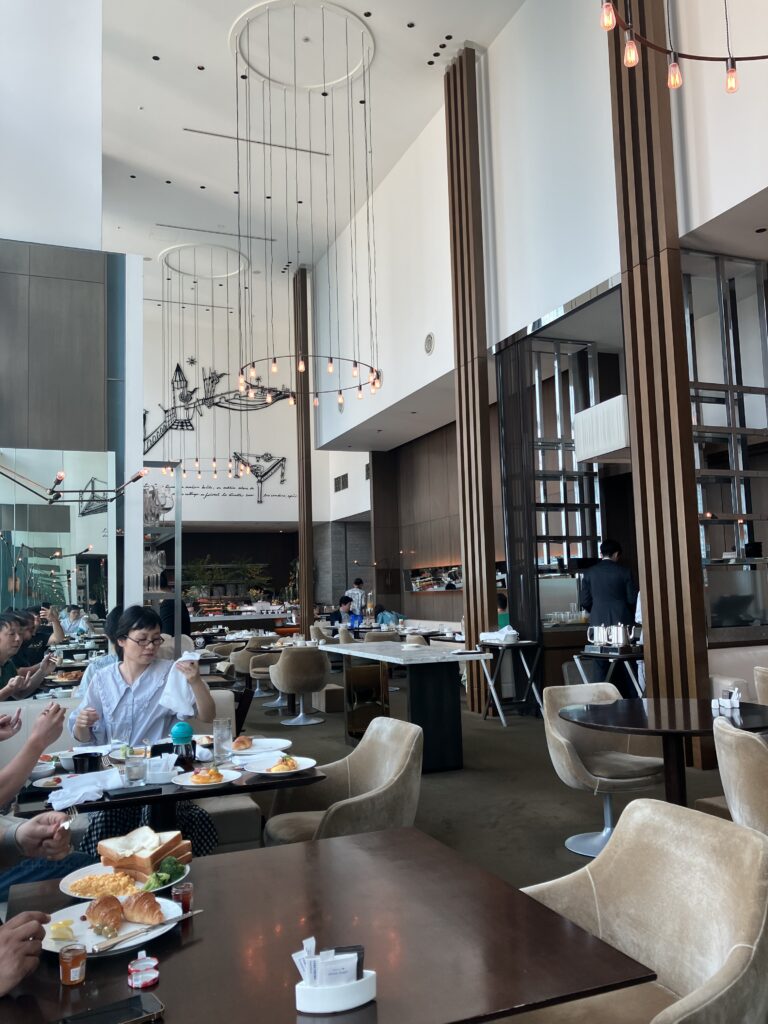 The spread is quite big, and I found that it was a little bit bigger than the Conrad Osaka. The breakfast spread is a mix of Japanese and Western cuisine.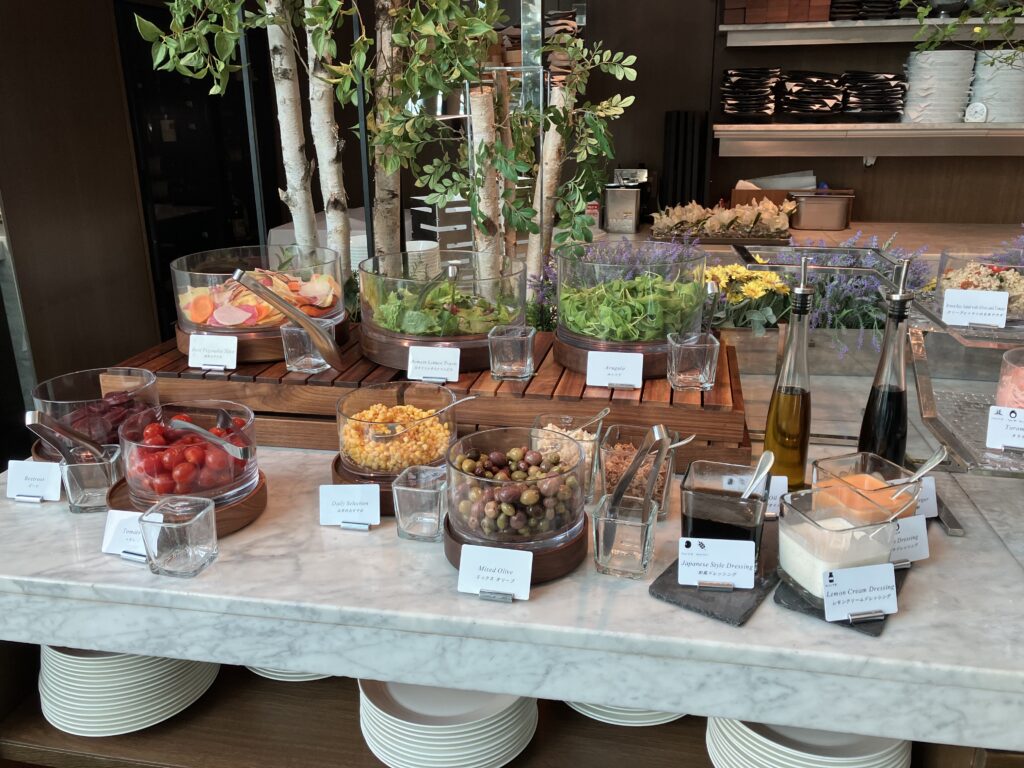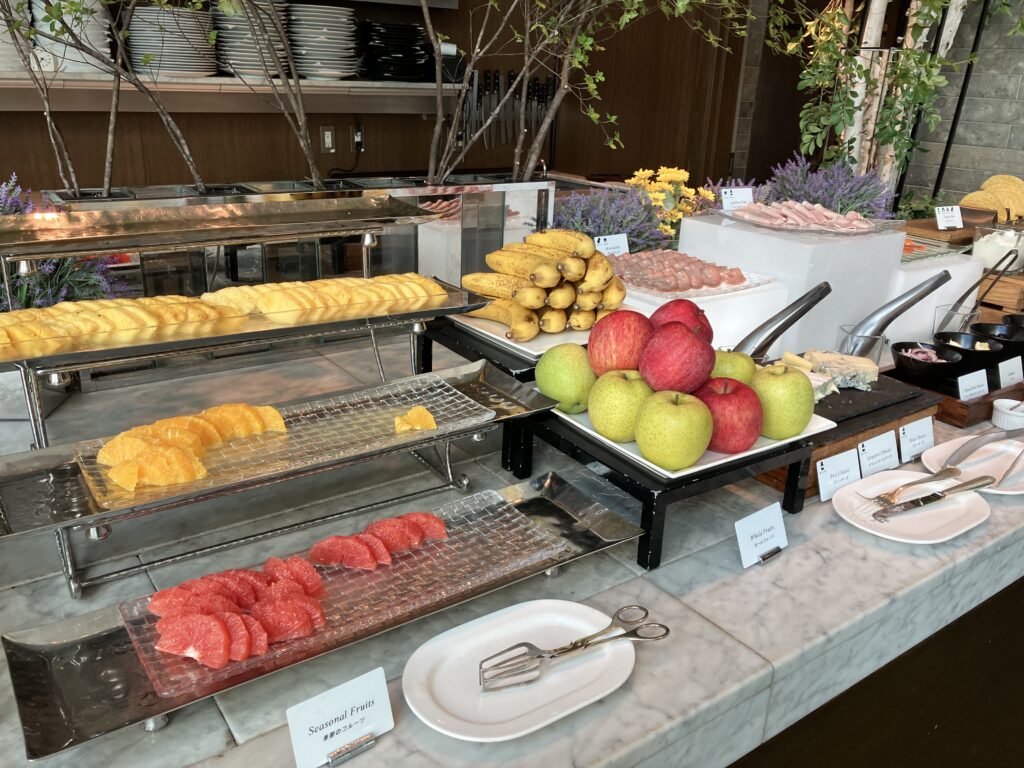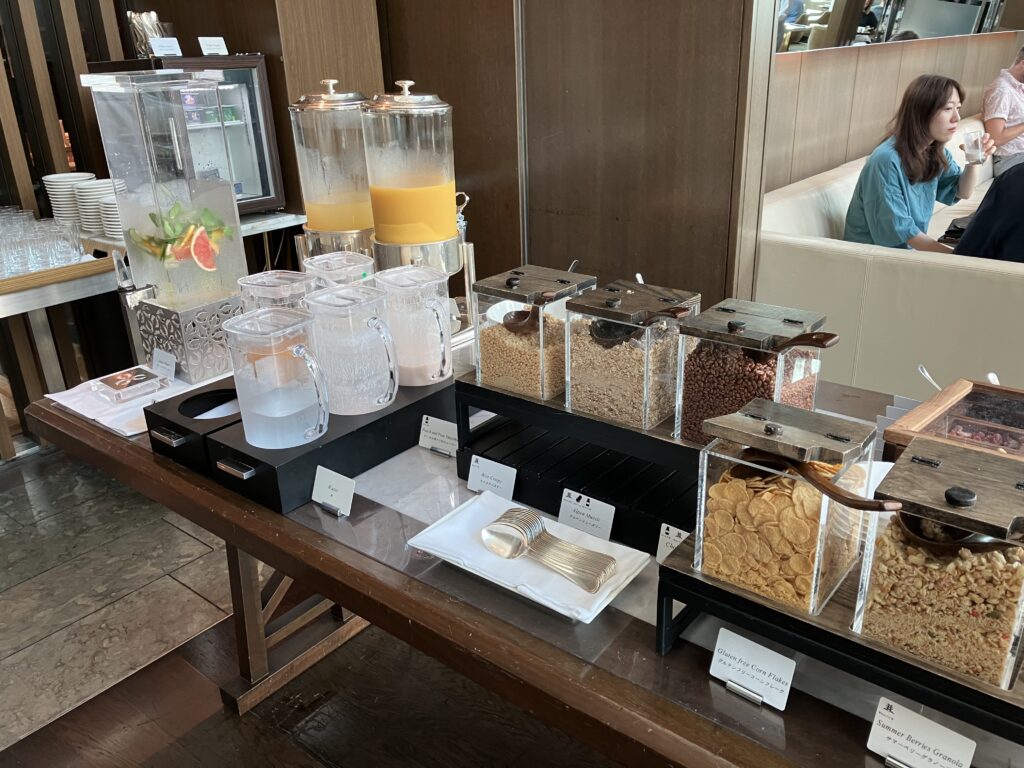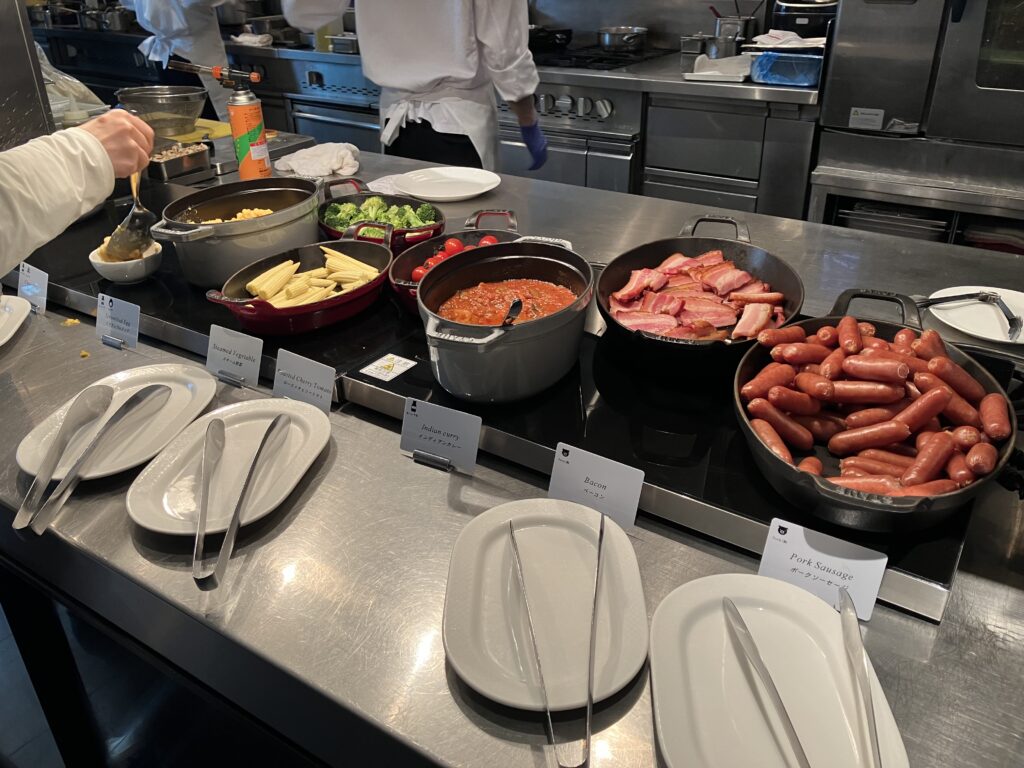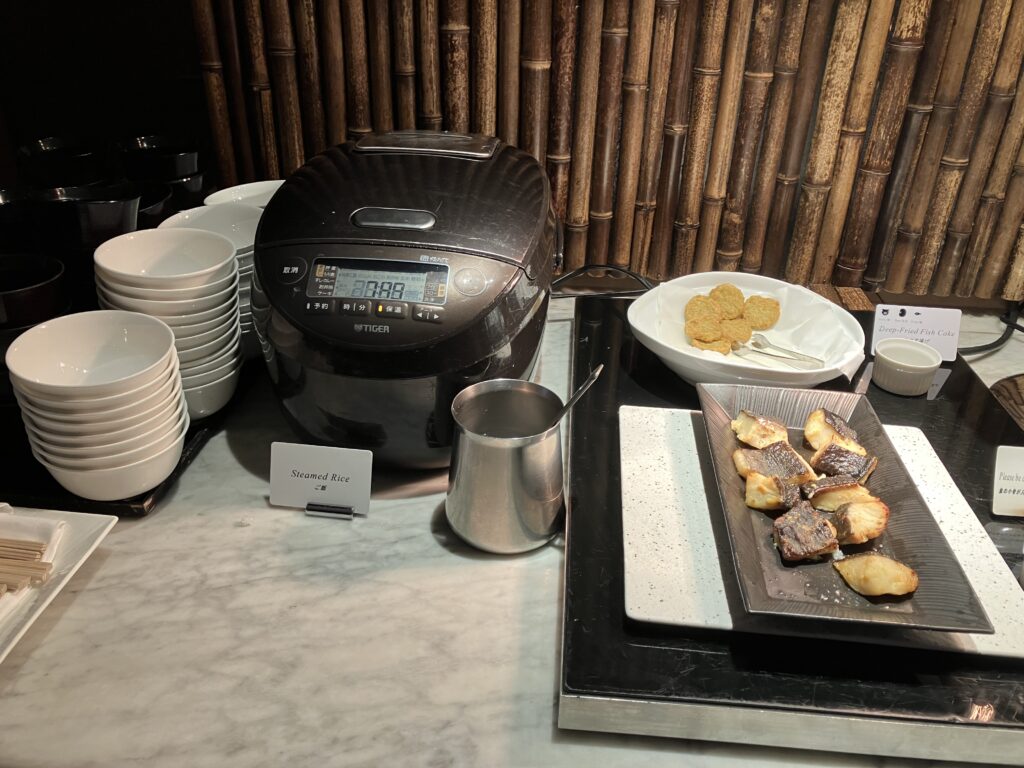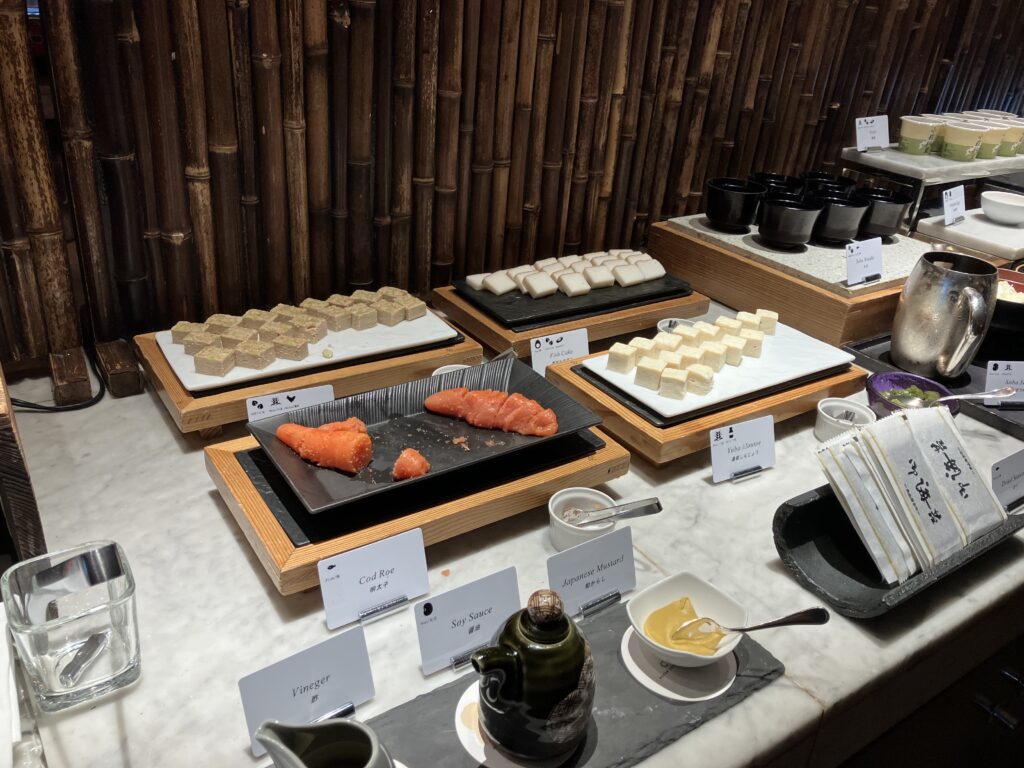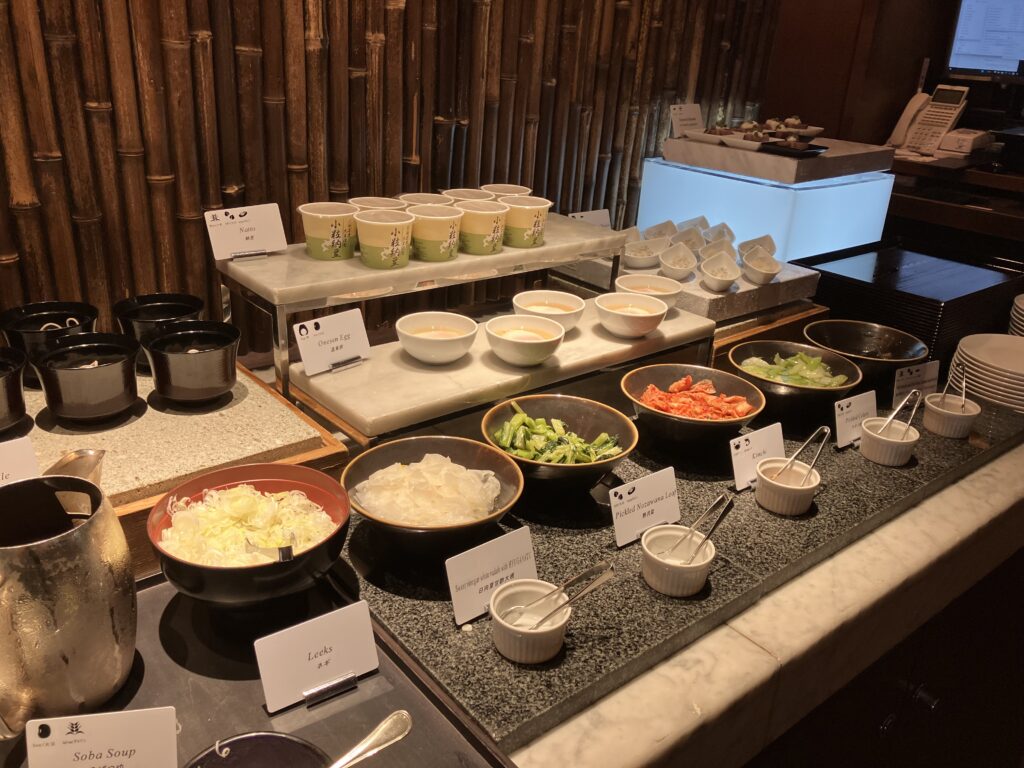 They even have tacos, but I didn't try it.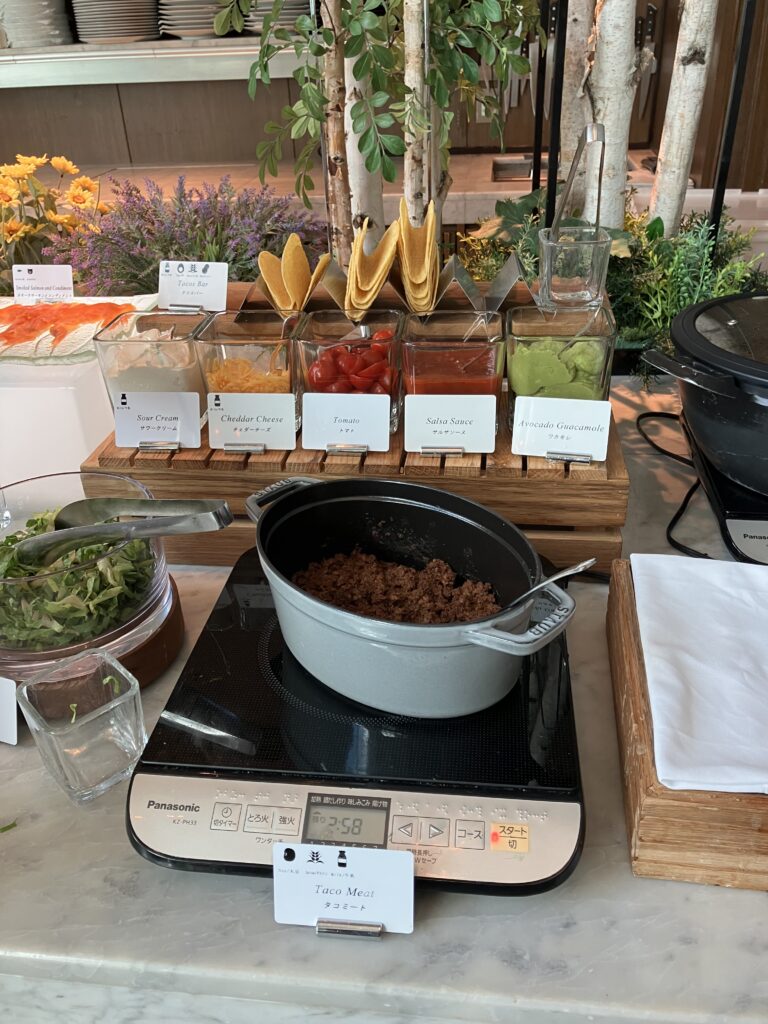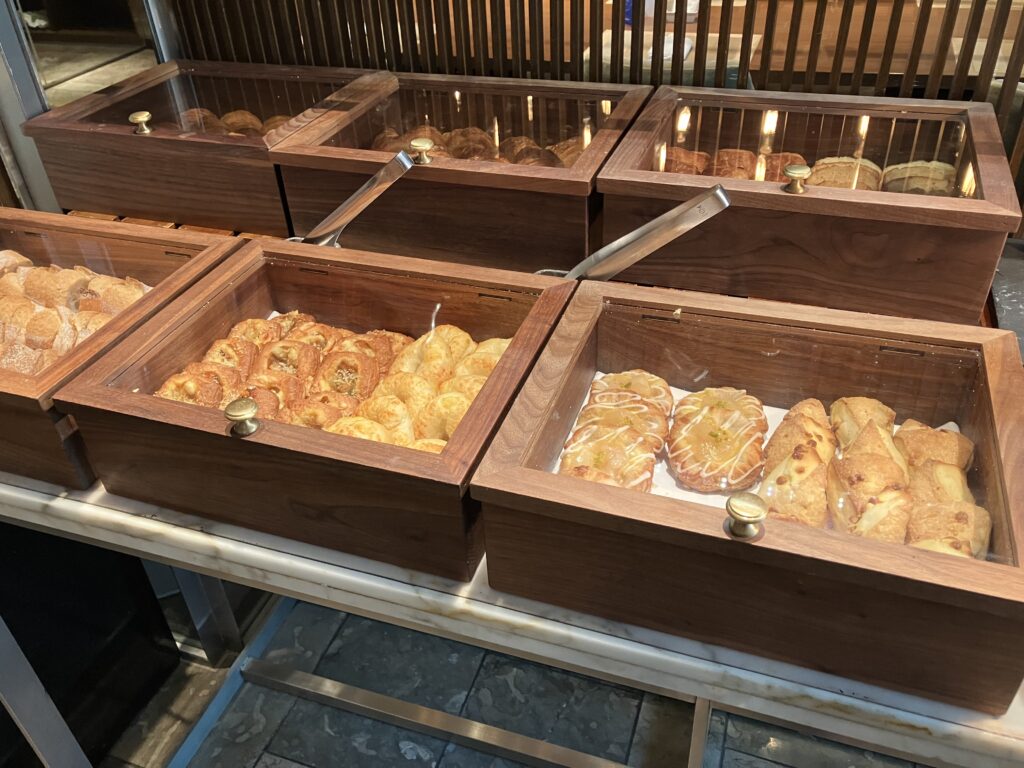 You can also order an item from the a la carte menu. I chose the mango pancakes which were very delicious.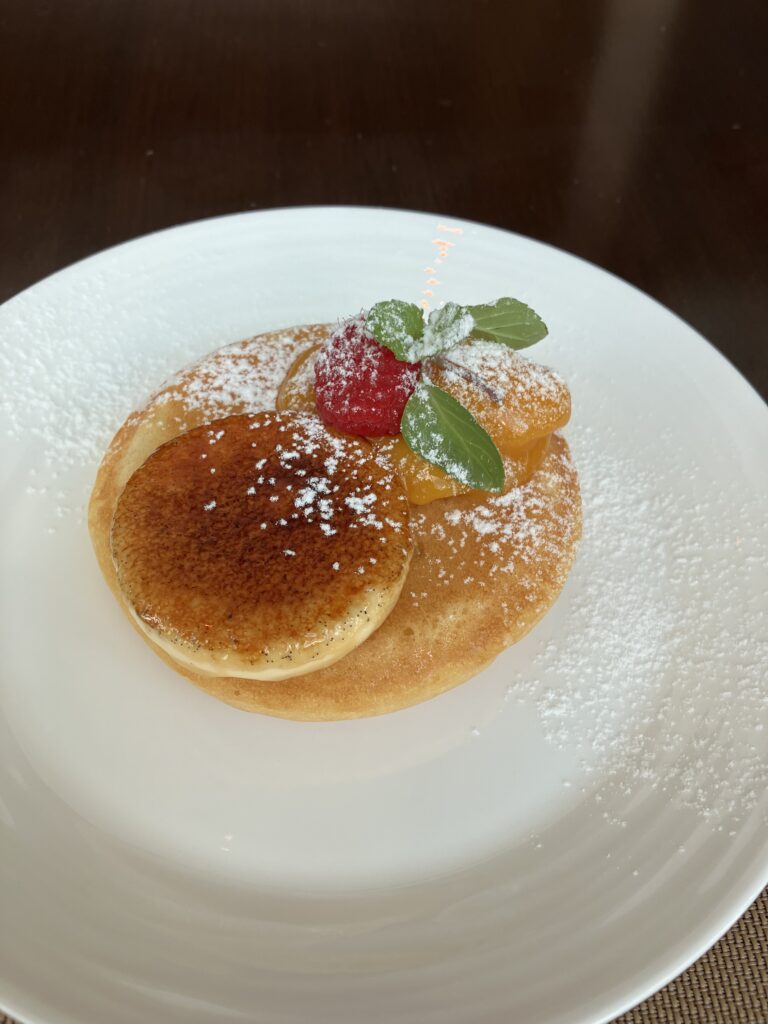 Good breakfast overall, but if it gets too crowded, I'd honestly just have breakfast at the lounge instead.
Conrad Tokyo- Lunch at Kazahana
I decided to have a teppanyaki lunch again after having an excellent one at the Conrad Osaka. Kazahana is Conrad Osaka's Kura equivalent.
Just by being a Hilton Honors member, regardless of status, gets you 25% discount on dining at Hilton hotels in Japan, including in Kazahana, so I thought I might get decent value by having lunch here while also earning back Hilton points.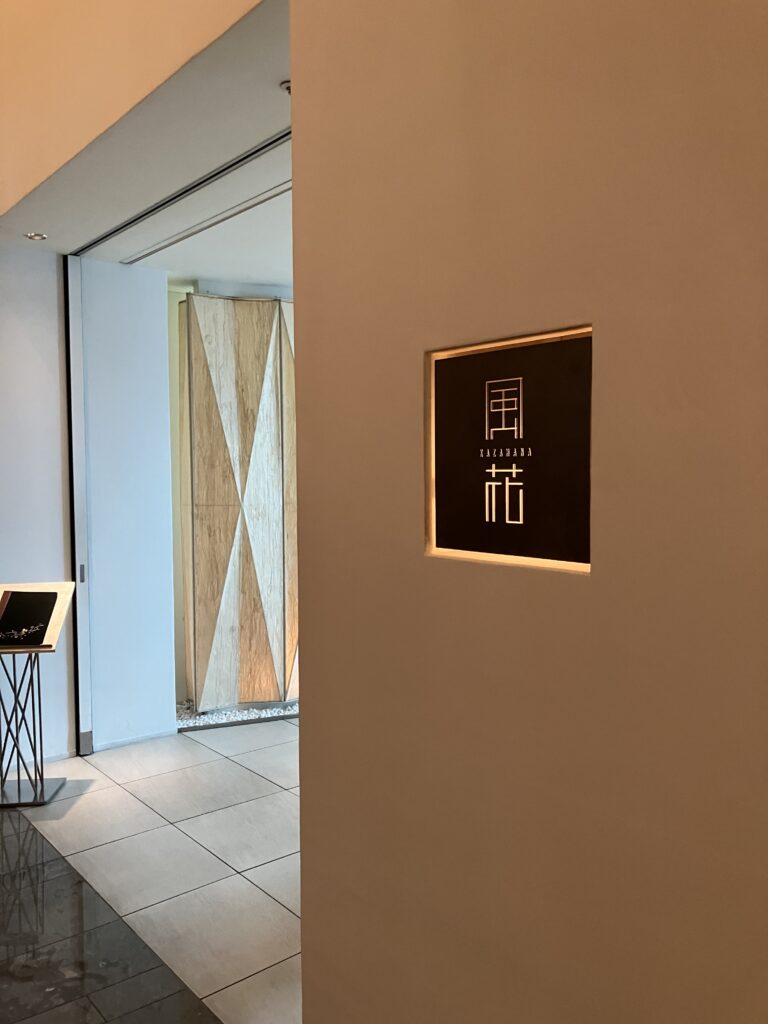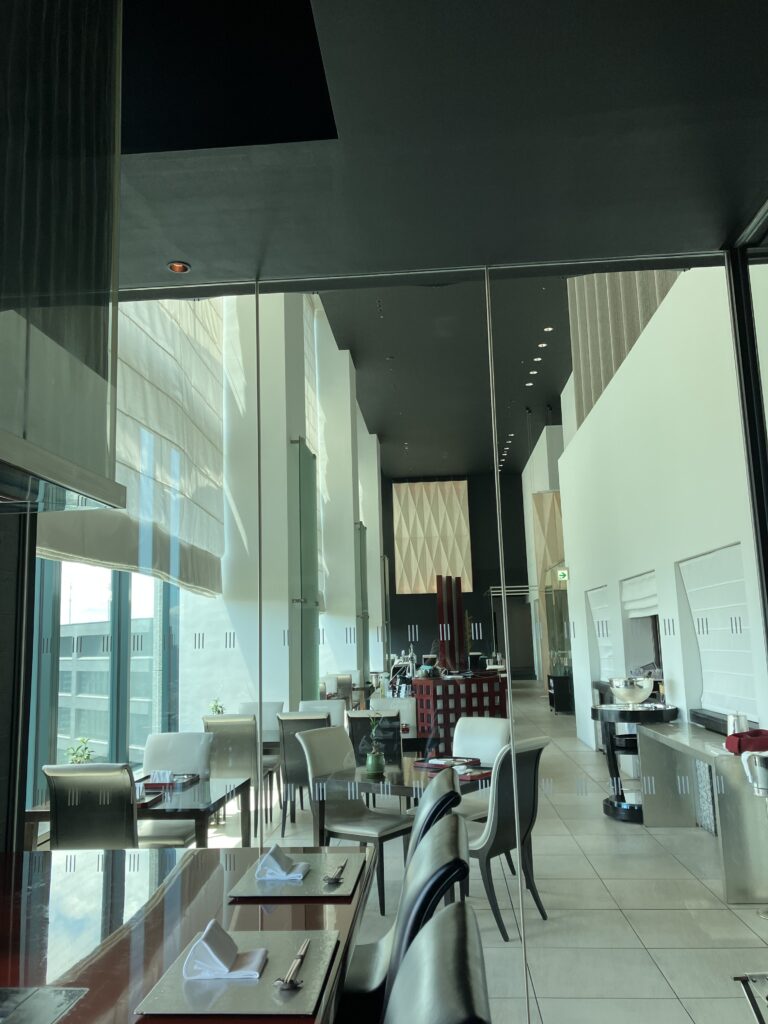 I happened to be the only one dining.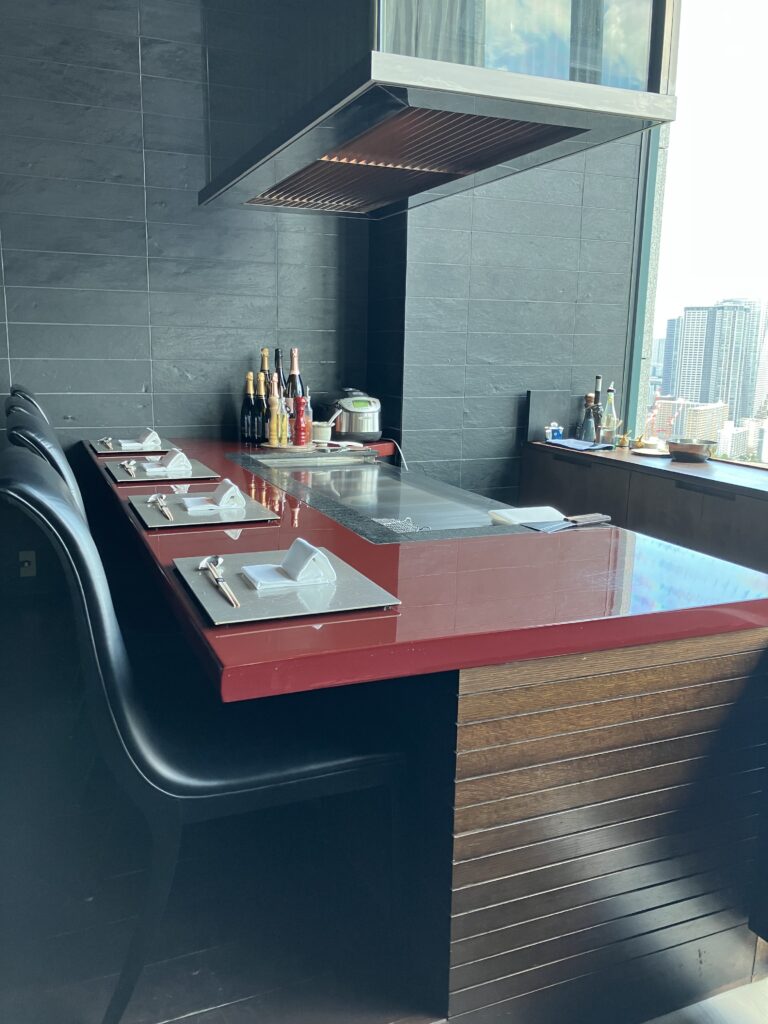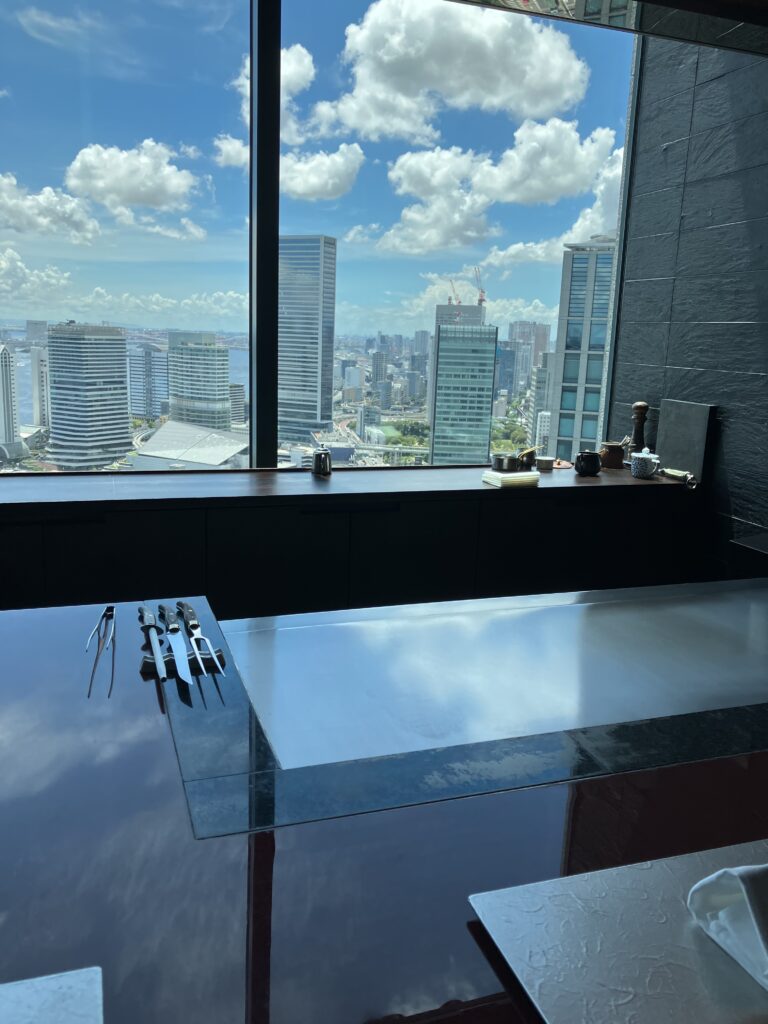 I ordered the Ao Course which consists mainly of the Japanese Angus Beef and grilled vegetables. I ordered a Wakocha, which was an organic Japanese tea. It's not included with the course, however.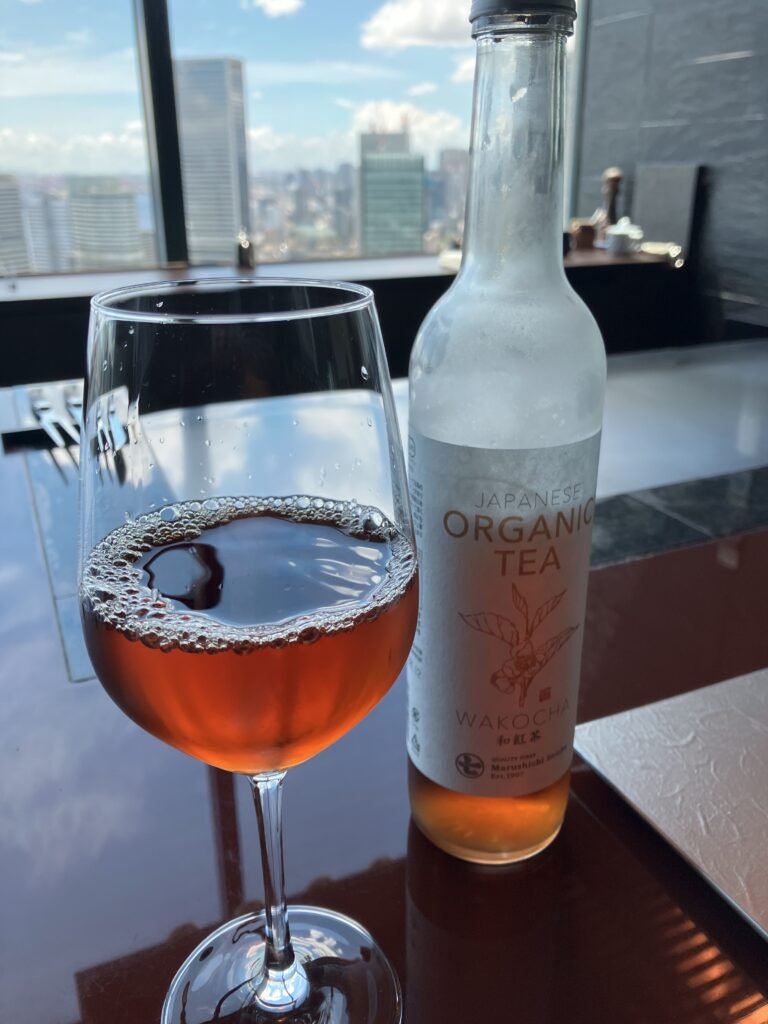 The chef then shows me the raw ingredients that are about to be cooked.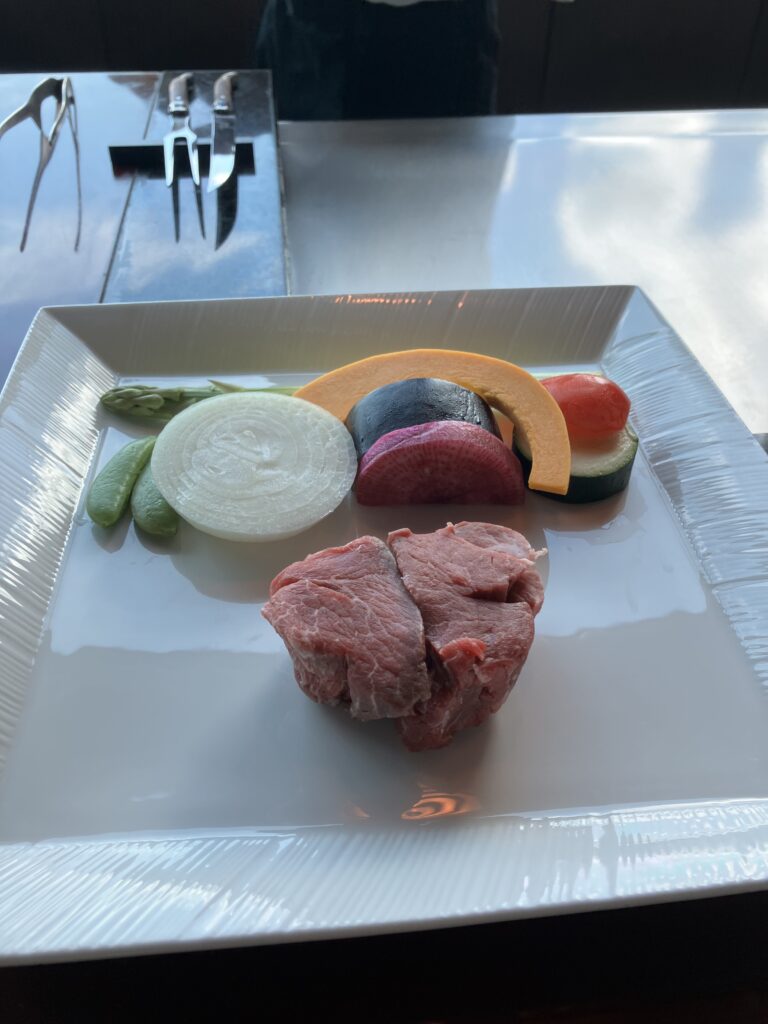 First serving was a salad with an egg on top. It was decent.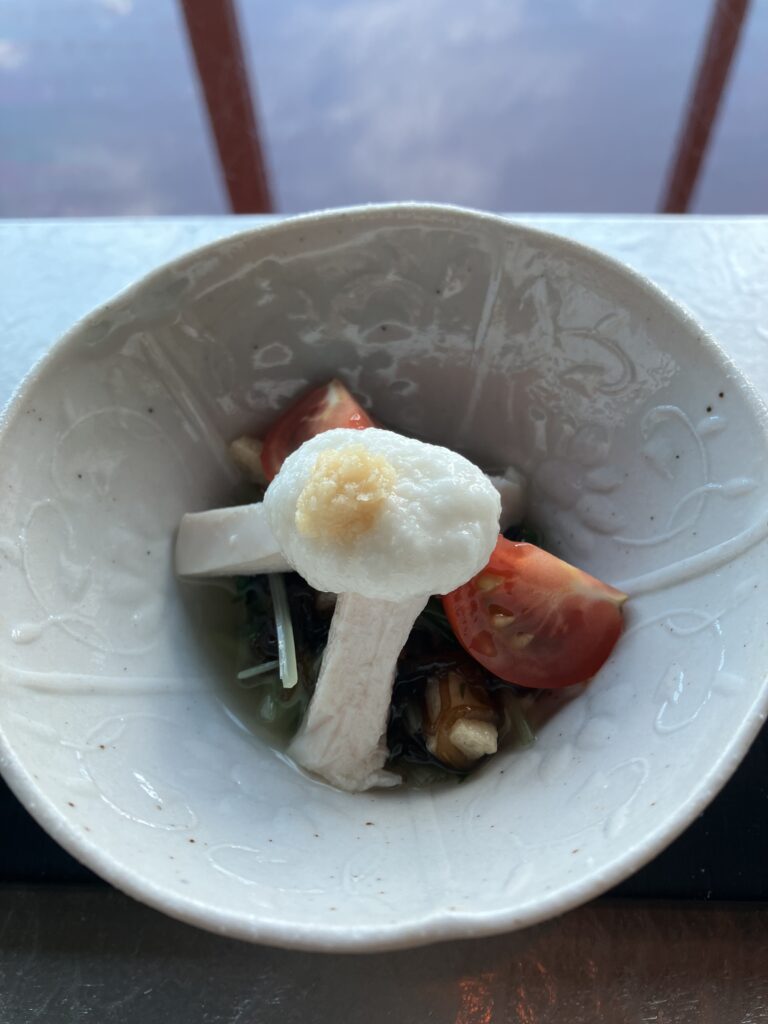 Then comes the corn soup, which I liked better.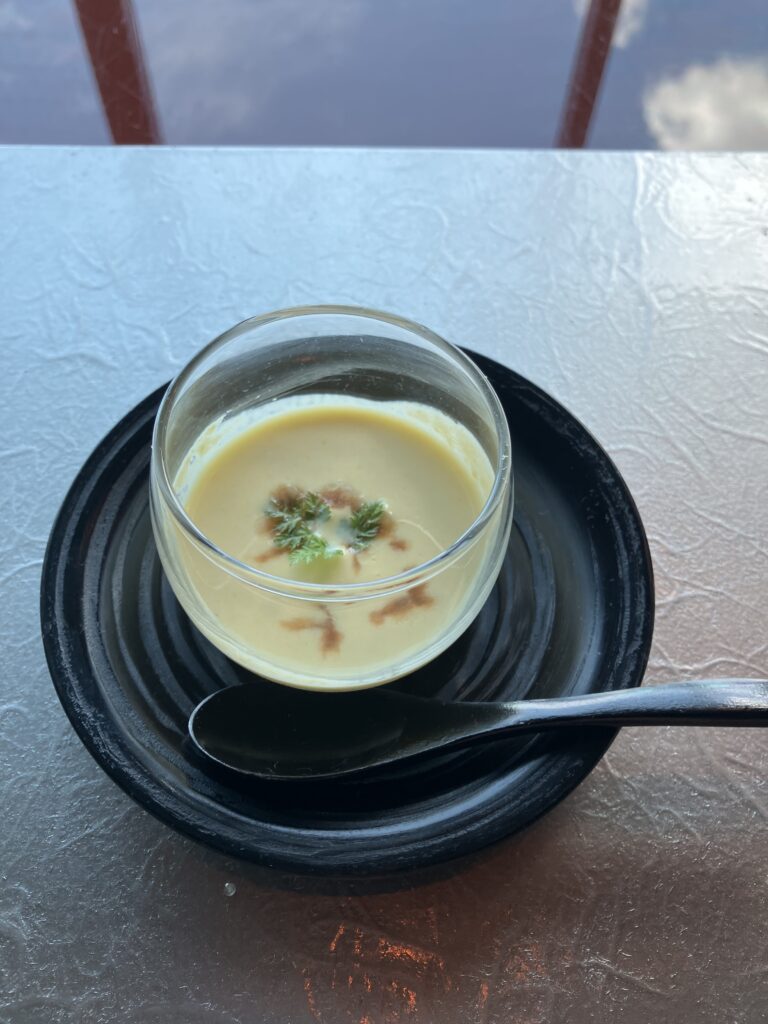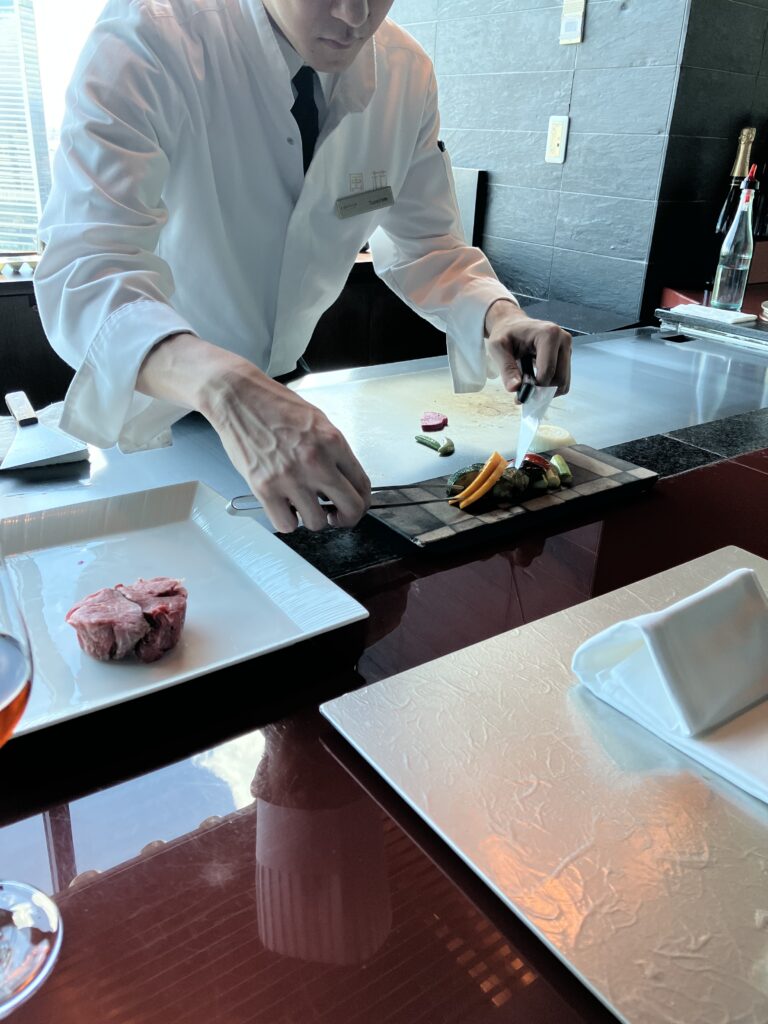 Before the beef, I was presented with the grilled vegetables paired with different condiments like salt, sauces, and wasabi.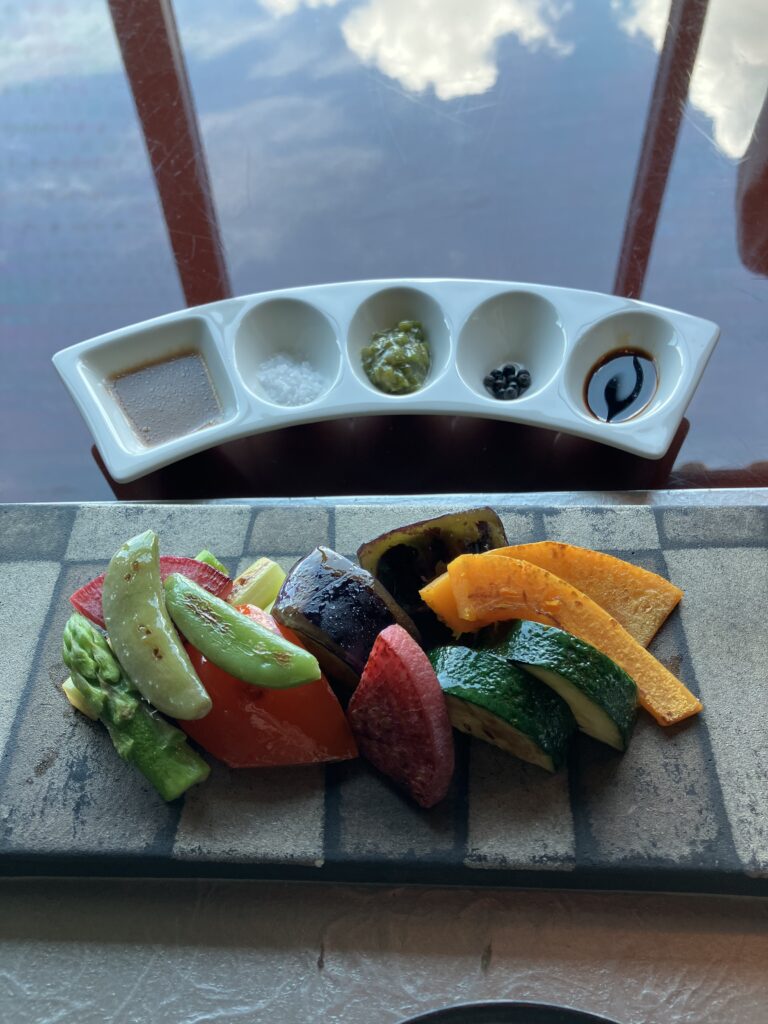 Then more veggies.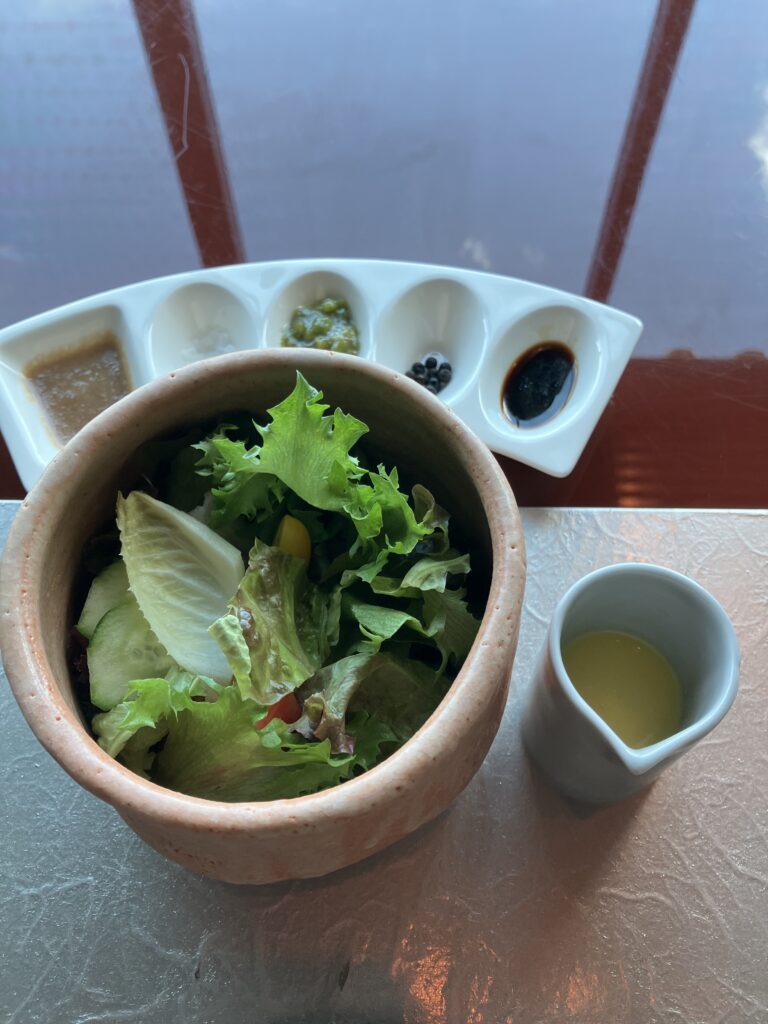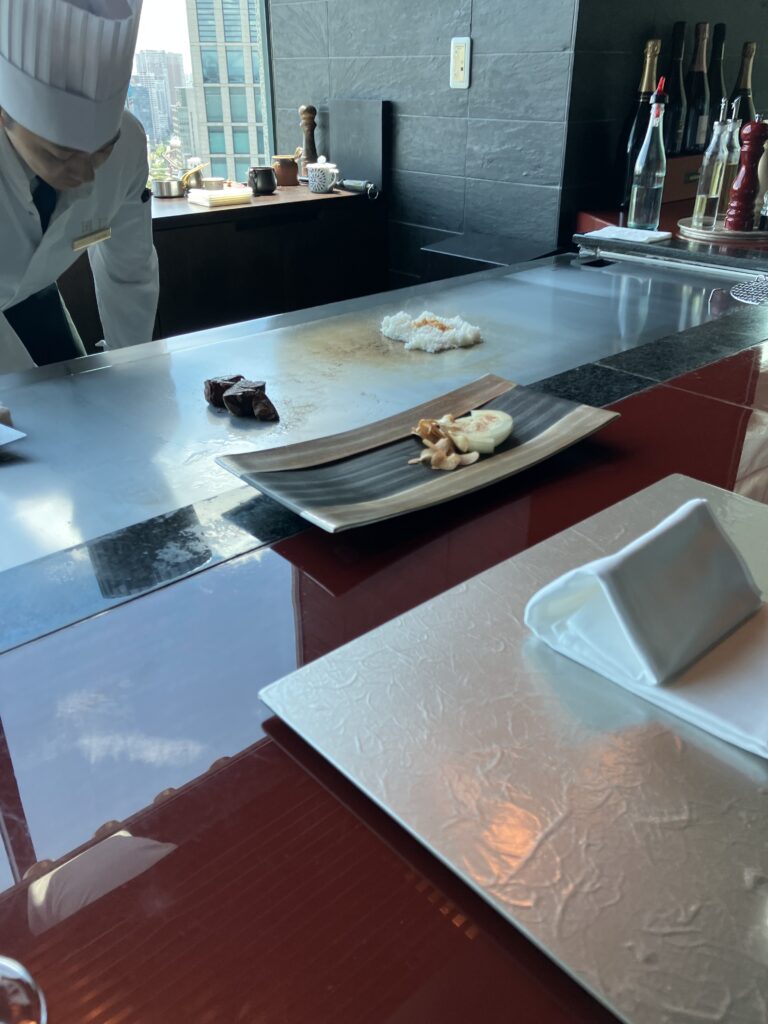 Then finally the beef, cooked medium rare. This was the moment when I felt like it'd only be worth it if it was wagyu. It tasted decent, but I expected more.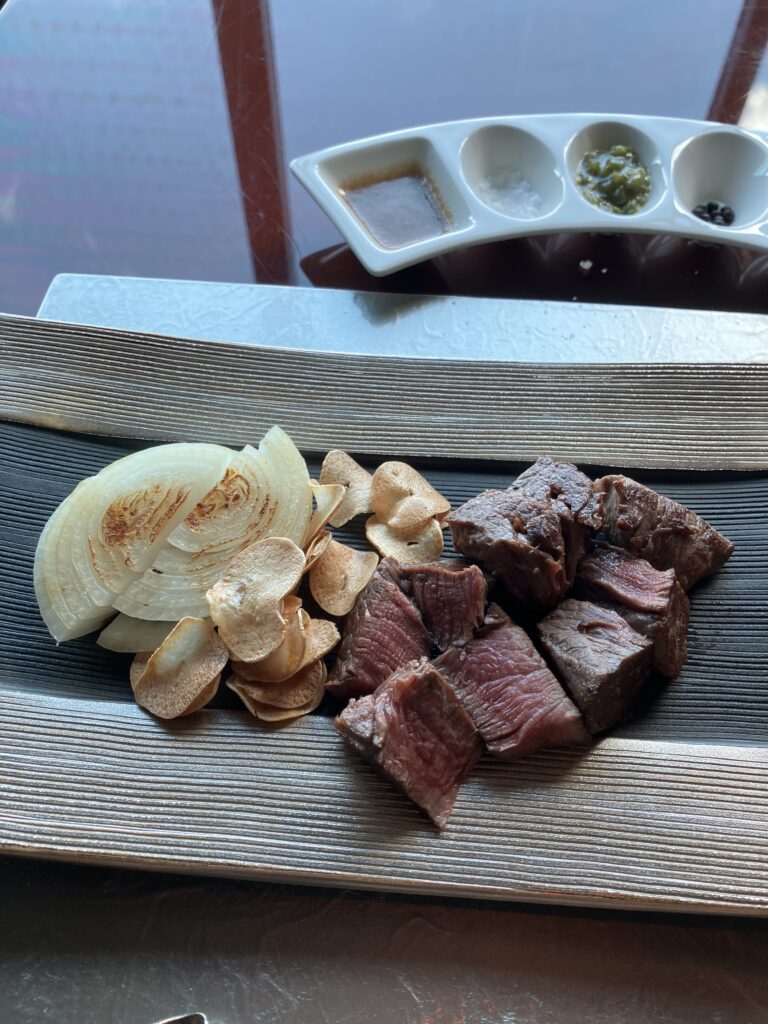 I also ordered the garlic rice, which was good, but not as good as the one in Kura. Just like the one in Conrad Osaka, garlic rice have a premium added to the price.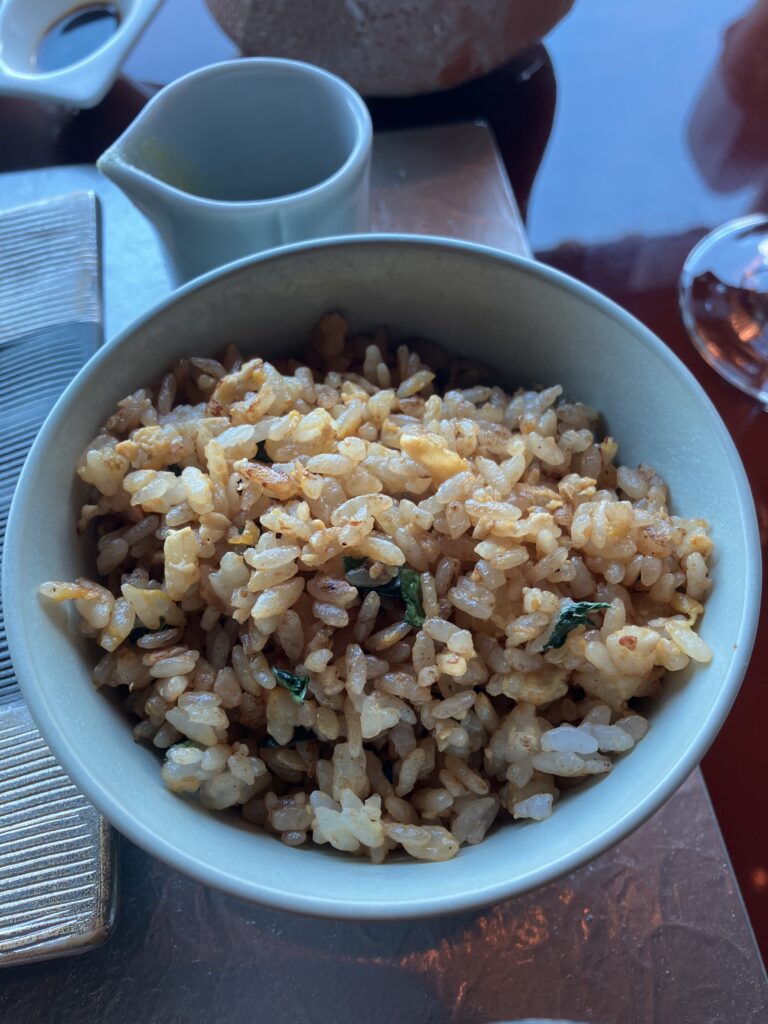 The eggplant soup shortly goes after finishing both the beef and rice.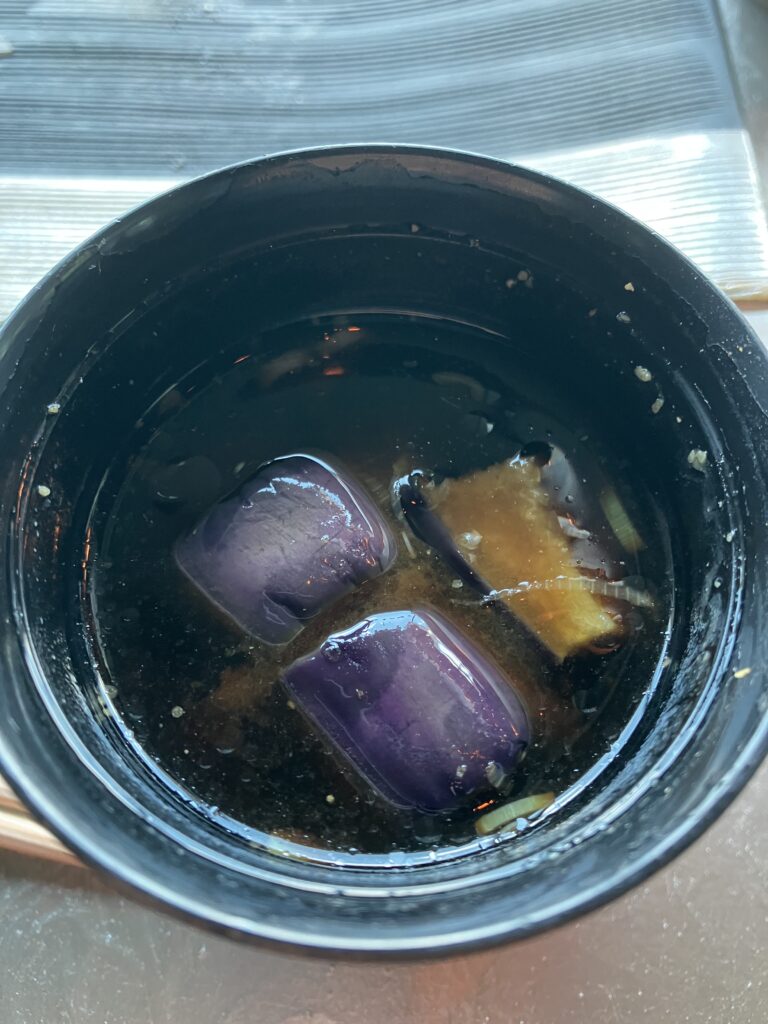 I then was moved to the main dining area for dessert. The total bill came out to be 9800 yen, which I felt was ok for what I got. I probably wouldn't do it again, or maybe try a course that included wagyu instead. Though that comes at a steeper price.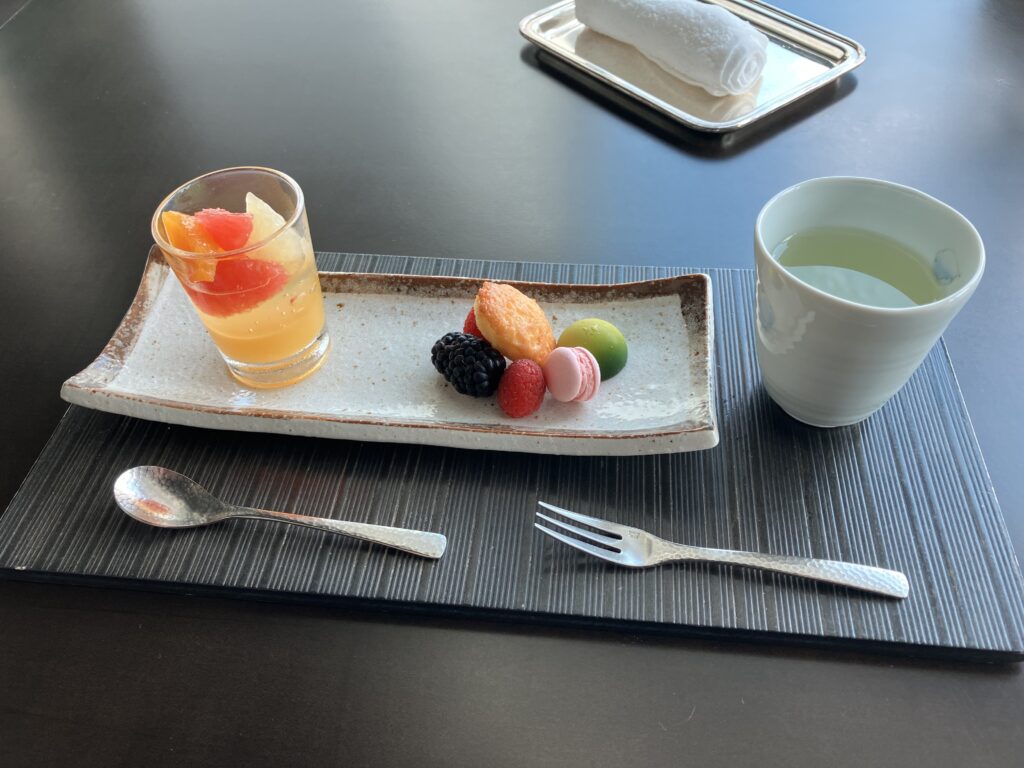 Conrad Tokyo- Fitness & Pool
Conrad Tokyo's gym overlooks the pool and comes with variety of cardio and weight machines.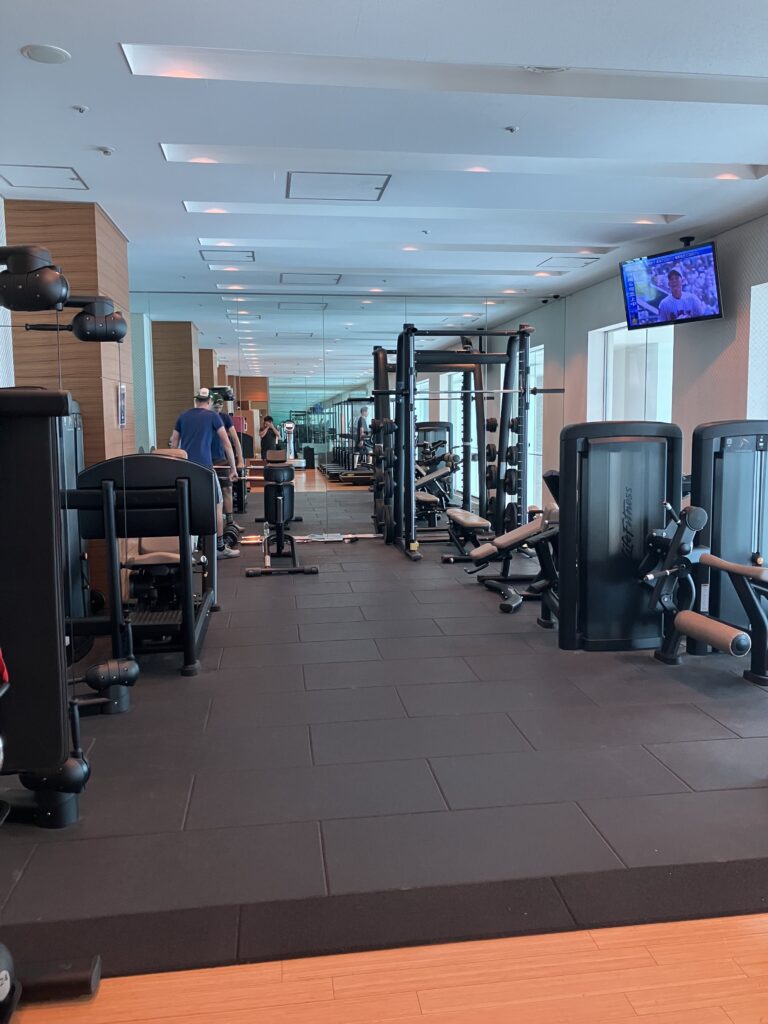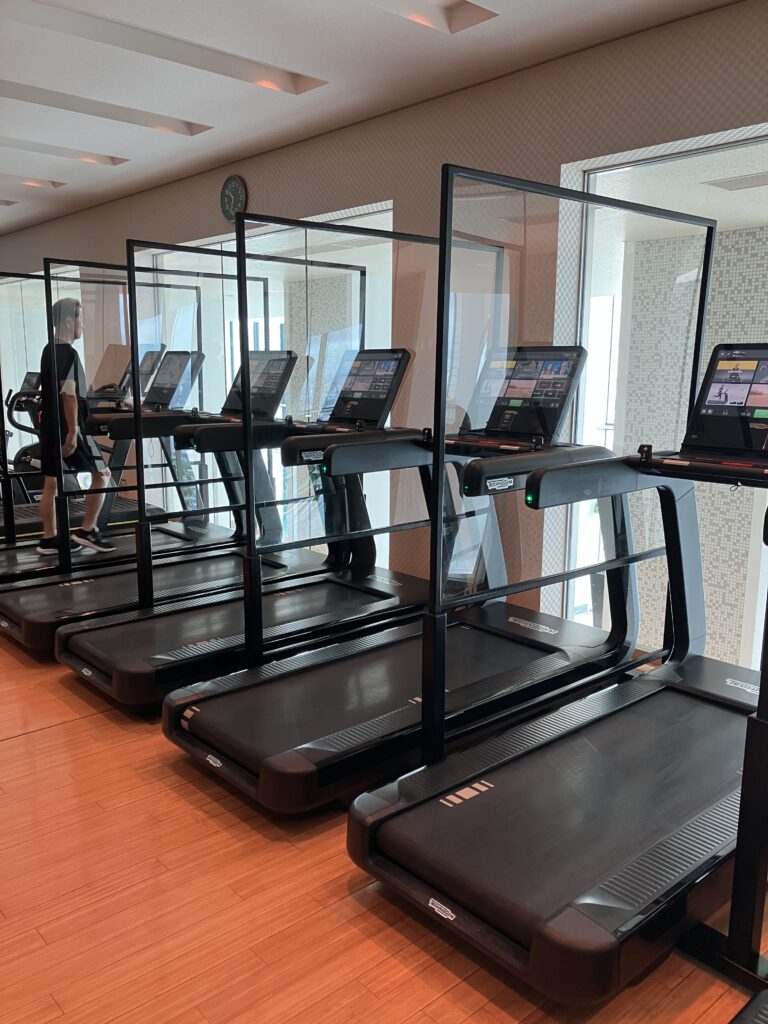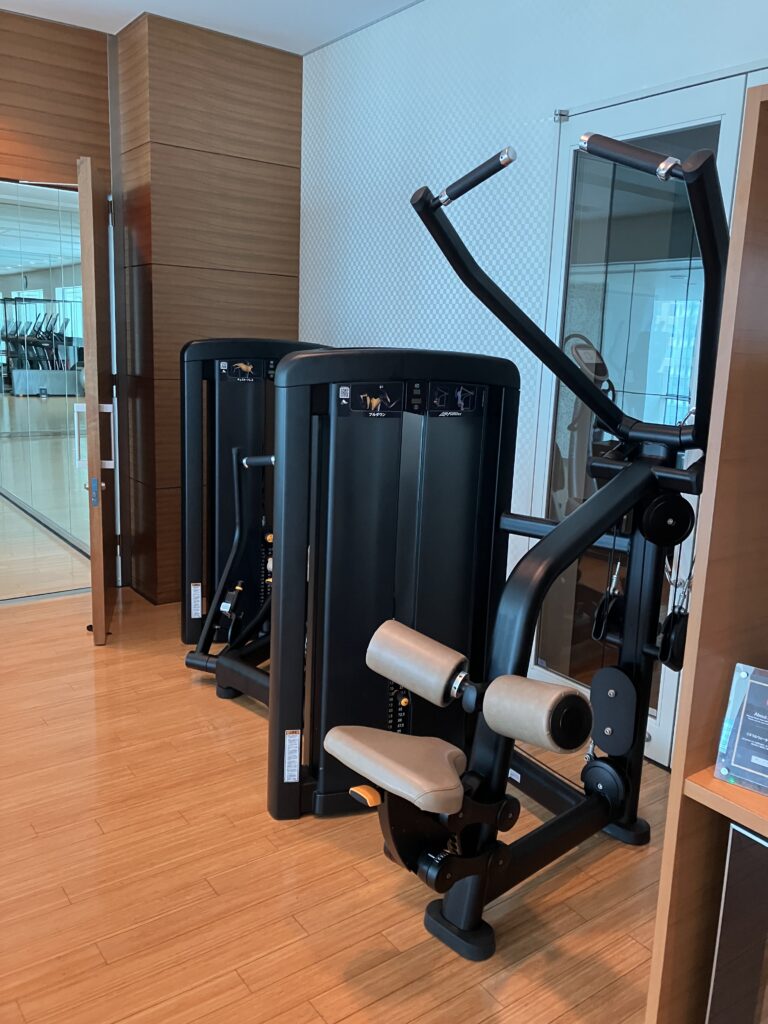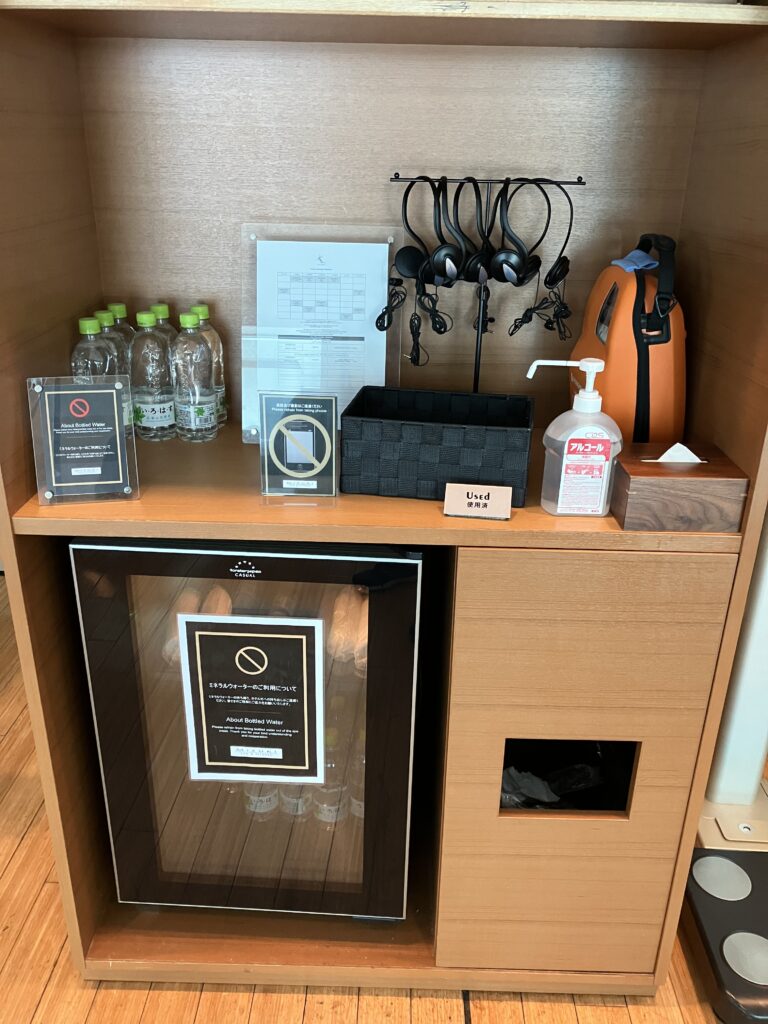 By the locker room, you can find hot tubs along with shower stalls that are very similar to the ones you can find in a traditional onsen.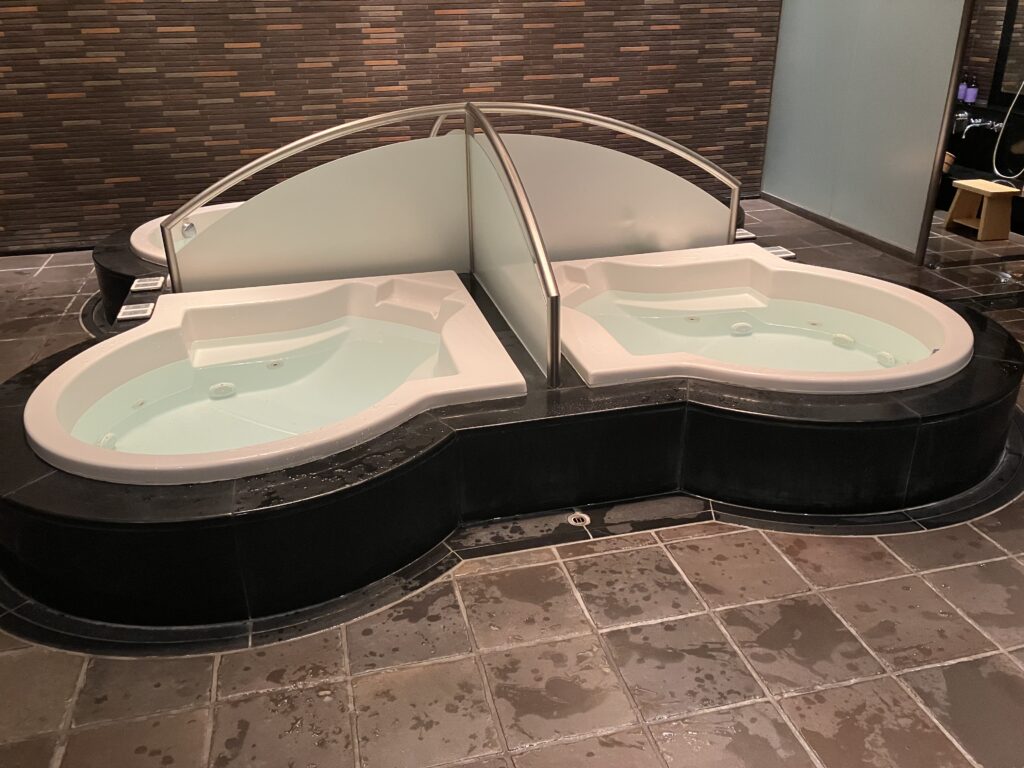 The pool is not the most modern-looking, but it comes with a great view of Tokyo skyline.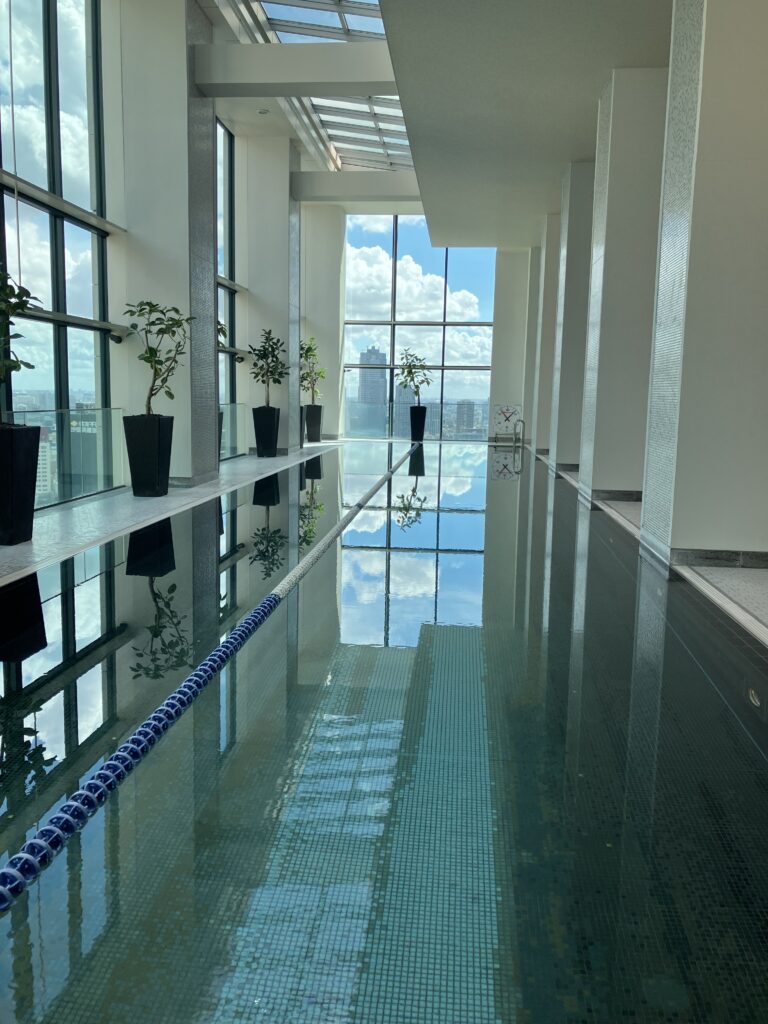 Tokyo Tower and Skytree can be seen at a distance.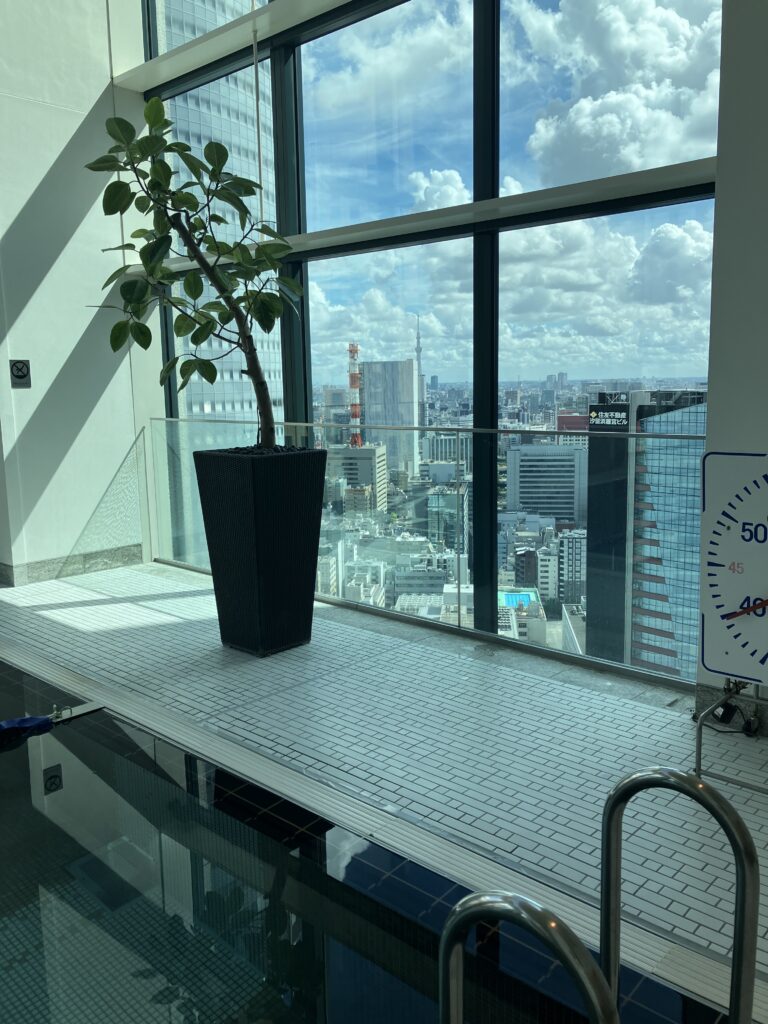 Swim cap use is mandatory for pools, and you can freely grab one by the pool to borrow.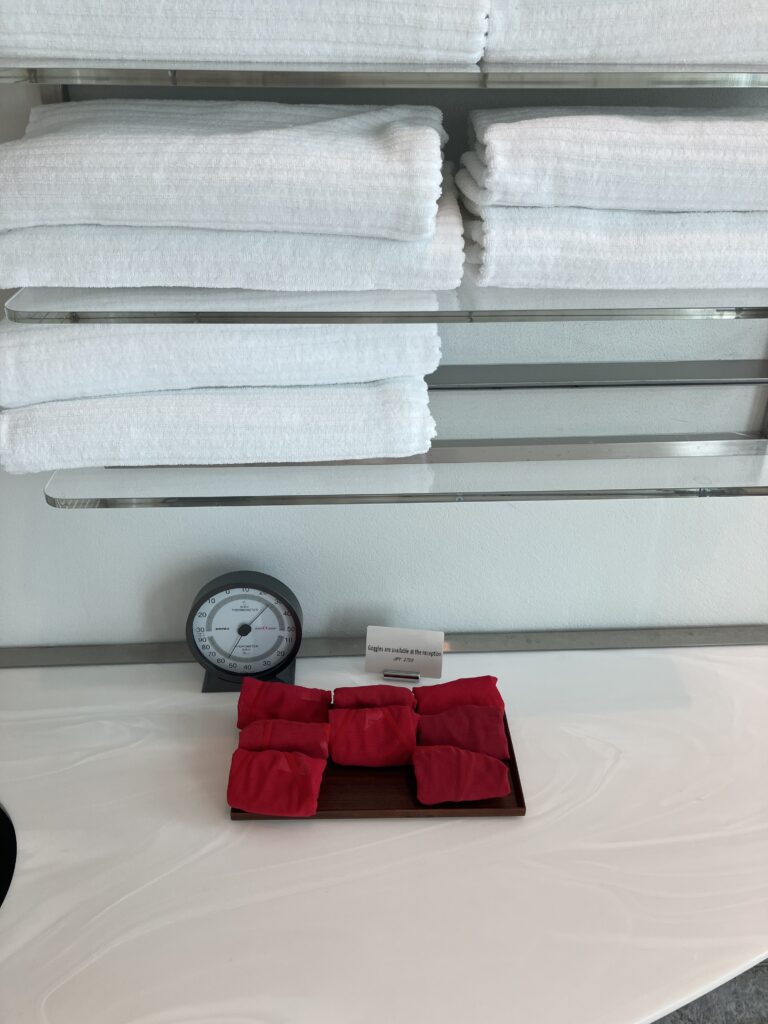 By the pool are the loungers.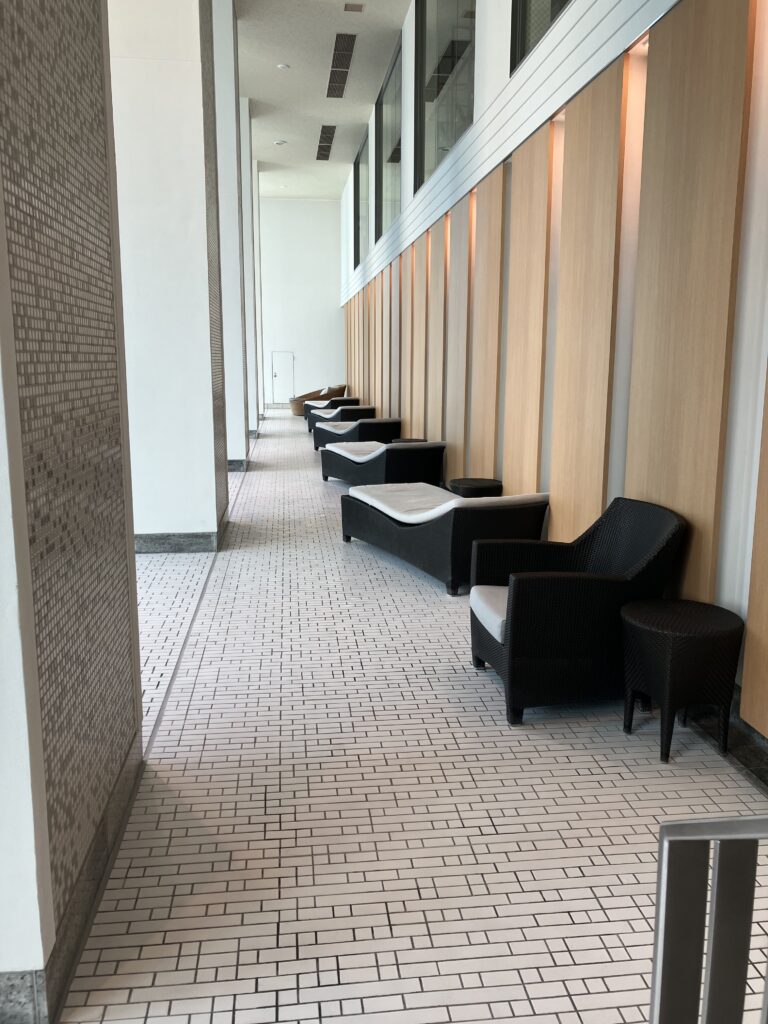 Conclusion
Conrad Tokyo is a great hotel to stay at if you're looking for a balance of peace and quiet, but also don't want to be too far from the rest of the action in the city thanks to its beautiful bay-side location. The rooms are clean, but there are hints of aging to it. It does not exude a classic luxury vibe like the Ritz-Carlton, however, which can be preferable to some people.
The service was marginally better than Conrad Osaka, with the front desk greeting me by my name whenever I met them, which is pretty great considering how busy this hotel can get. With that said, its business can make it inconvenient if you're trying to use some of your elite benefits like free breakfast in the restaurant and lounge access. But, in Tokyo, I'm sure those aren't really necessary.
Overall Rating