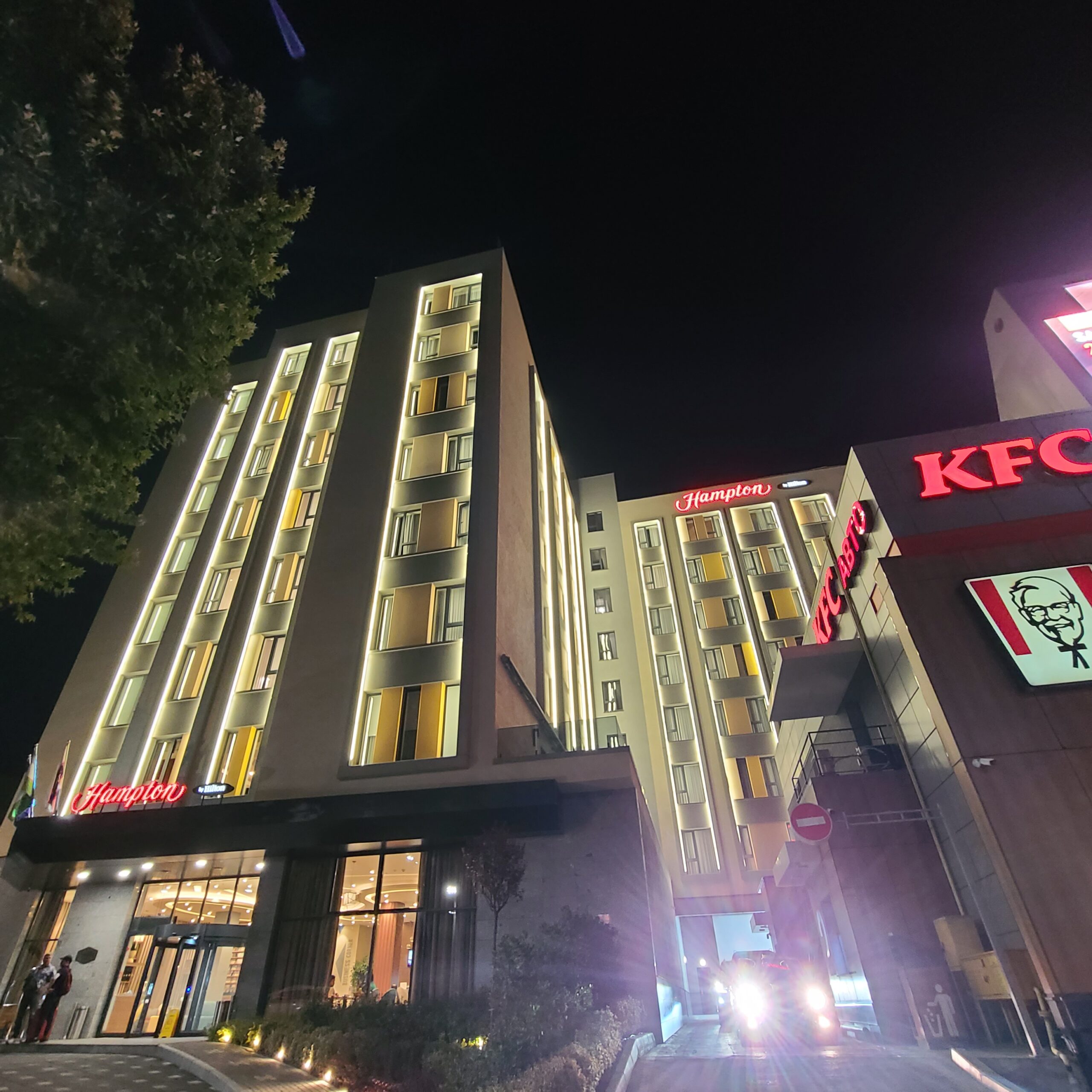 Advertiser disclosure: This post may include affiliate links (including sidebar banners) in which this site may receive compensation if a purchase is successfully made (at no extra cost to you) after being redirected from here. Thank you for your support!
Review: Hampton By Hilton Tashkent (2022) [Uzbekistan]
I spent my last night in Uzbekistan at the Hampton by Hilton Tashkent after my flight from Nukus to then catch the next flight to Kazakhstan. Hilton has a decent footprint in Tashkent, and the Hampton serves as the more budget-friendly option compared to the more luxurious Hilton Tashkent City.
Hampton by Hilton Tashkent- Booking
I originally planned to use a $100 Hilton credit as a signup bonus from the American Express Hilton Honors Card. Unfortunately, I found out that the hotel does not accept American Express, which was also the case in all of Uzbekistan. Thus, I paid $95 out of pocket for the King Room. It's an attractive price for a hotel chain, but I wish the hotel description on the Hilton website exclude American Express as a payment option.
Points wise, it'd cost 22,000 Hilton Honors points per night. I figured that I should save up the points for the more luxurious stays in the future and earn a little bit of points from this stay instead.
Hampton by Hilton Tashkent- Location

The hotel's location is central to many of Tashkent's main landmarks like the Amir Temur Square where you can see the statue of Amir Temur, the founder of the Timurid Empire in the 1300's. Another interesting landmark nearby is the Hotel Uzbekistan, a Soviet luxury hotel built with brutalist style with bugs planted in each rooms. Well, probably not anymore. There's also a KFC right in front of the Hampton Inn, which may bring familiarity to home if you're from the US, in case you start feeling homesick from being at this part of the world.
Getting by Tashkent with taxi is very cheap and easy with Yandex Go. Tashkent also happens to be the only city in Uzbekistan that accept Visa/MasterCard for using Yandex Go.
Hampton by Hilton Tashkent- Check-in
I arrived at around noon from Tashkent International Airport (TAS). I received an email that I was upgraded to a Super King Room from a King Room as a Hilton Gold. I honestly felt it was a downgrade as the King Room appear to have a sofa, while the Super King does not. That was why I booked the King Room as it was the same price as the Super King.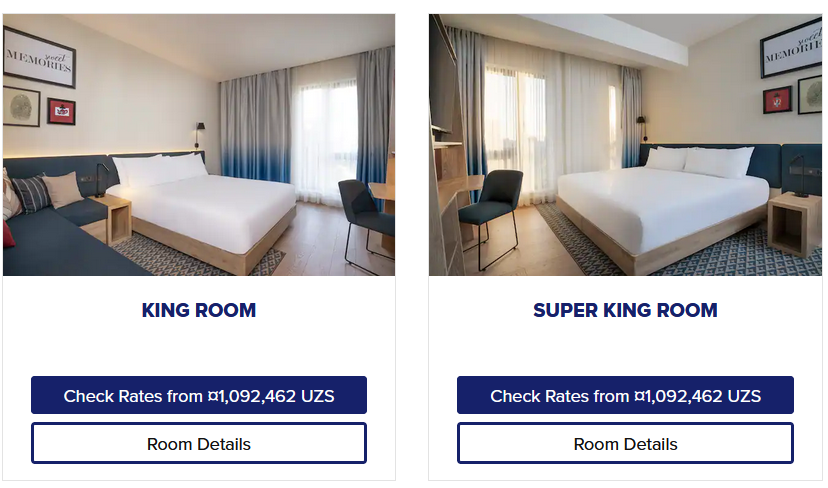 It wasn't a big deal to me since it was just for a night and I paid the same price. But, it's definitely a weird room categorization that I think should be switched around.
Anyway, check-in was smooth and easy other than the disappointment on not being able to use my American Express for a free night. The lobby is approachable with casual colors.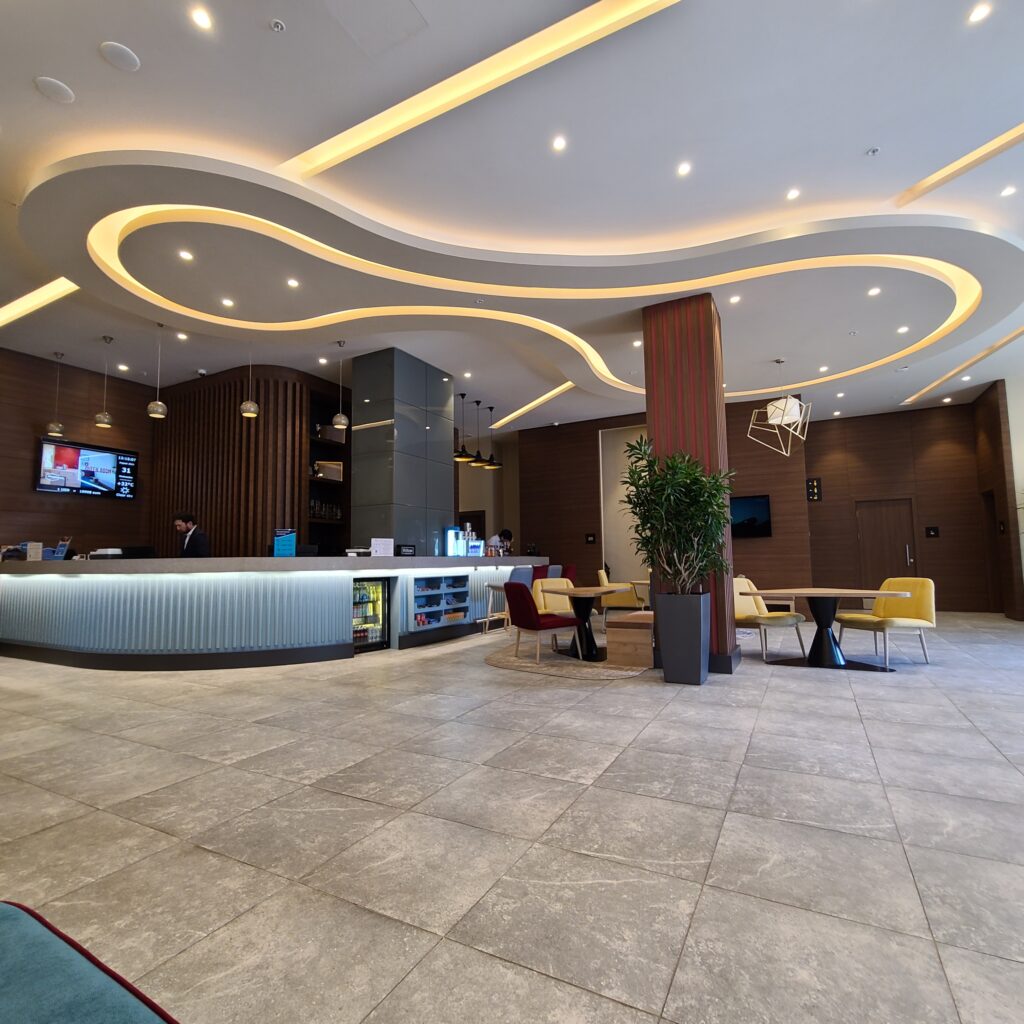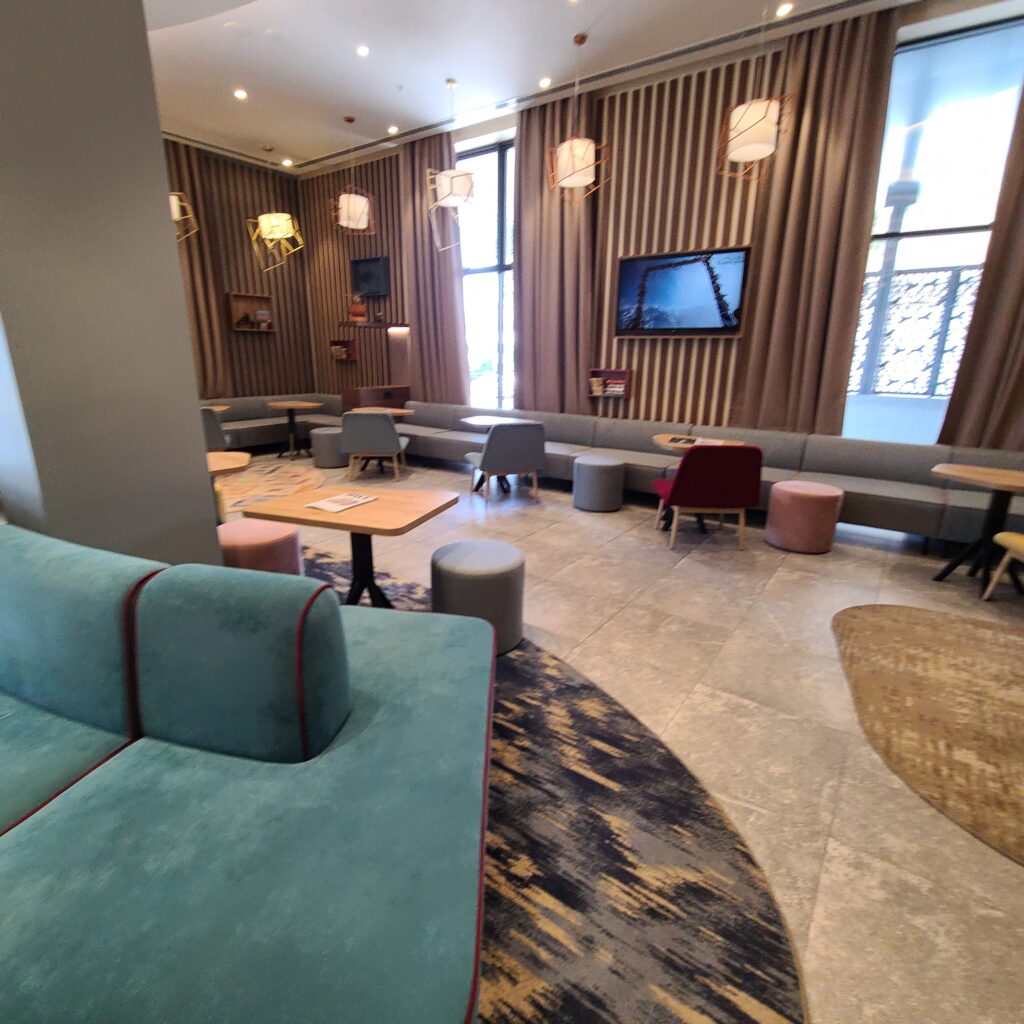 An ATM machine that accepts Visa & MasterCard is by the lobby's bathroom to withdraw cash at a convenient place.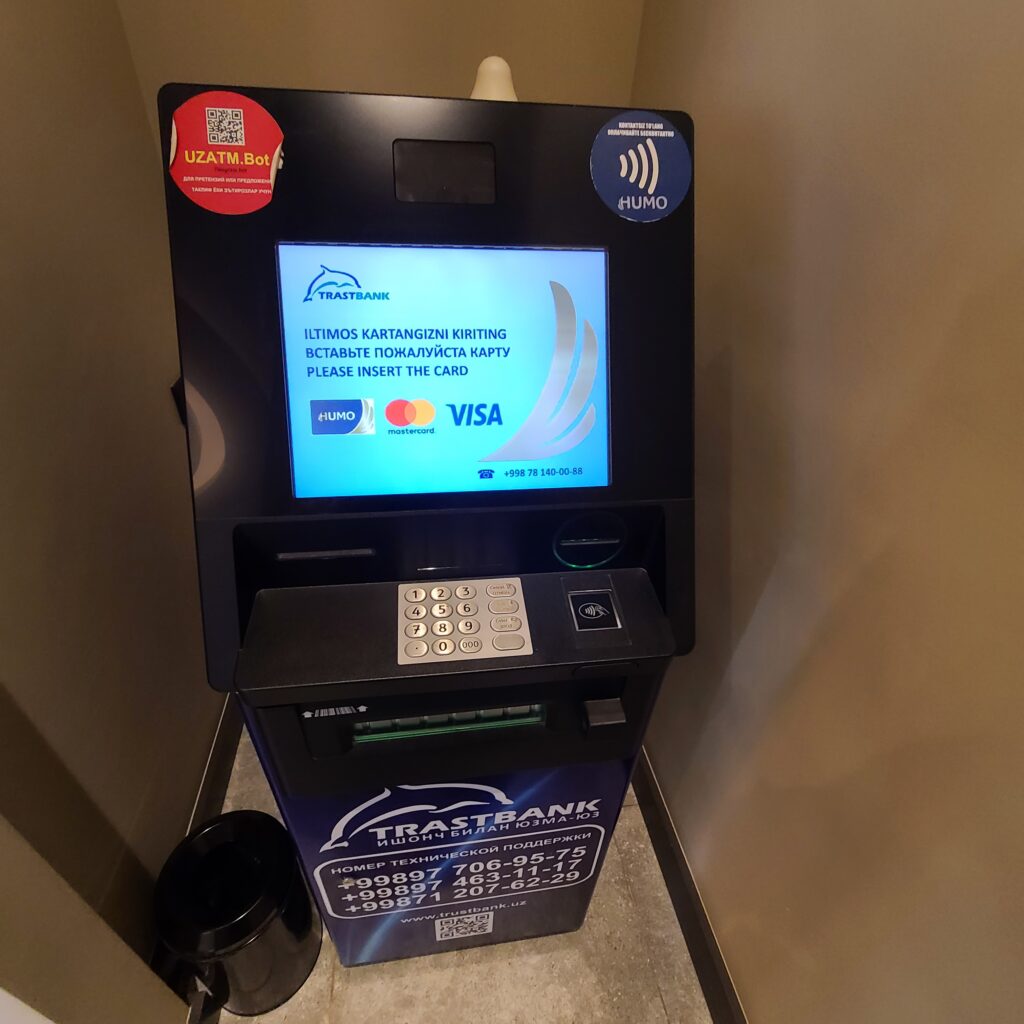 Hampton by Hilton Tashkent- Super King Room
The room is big enough with complete amenities for a comfortable one-night stay.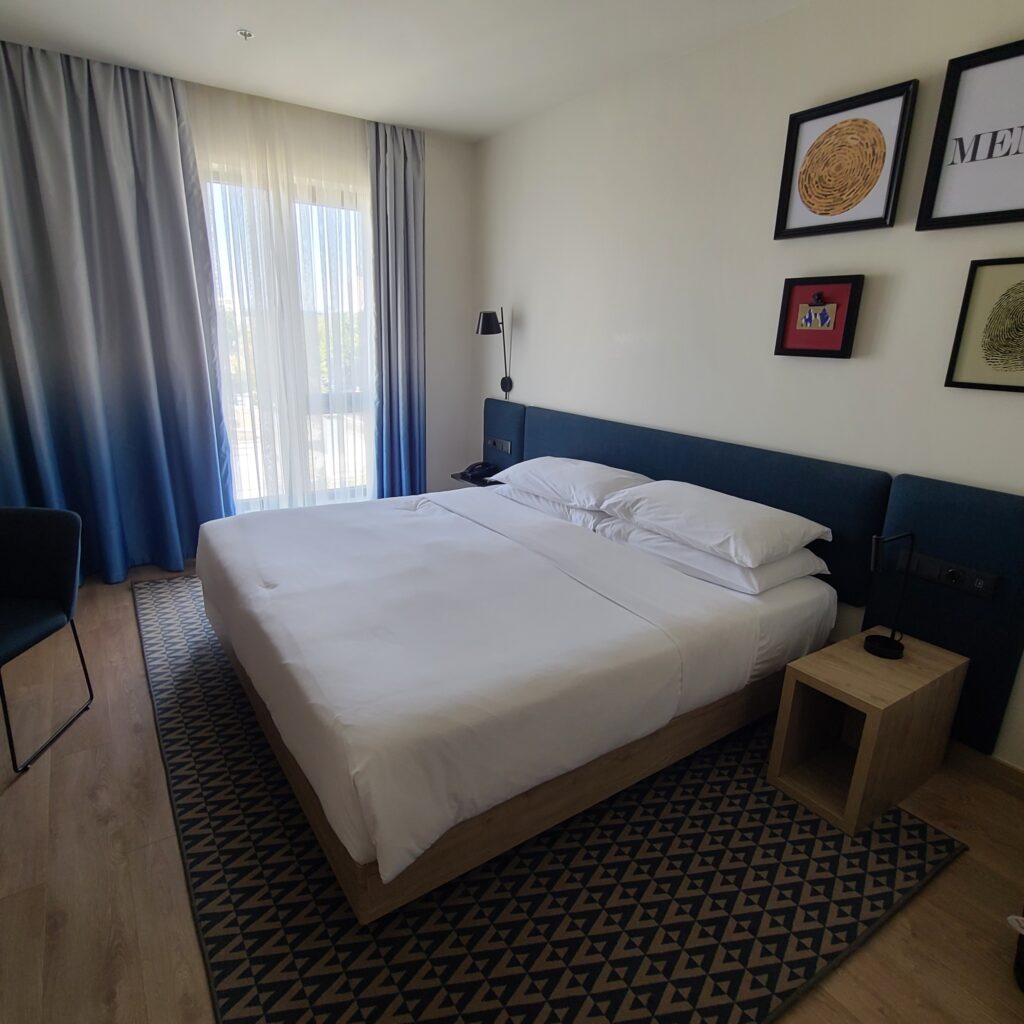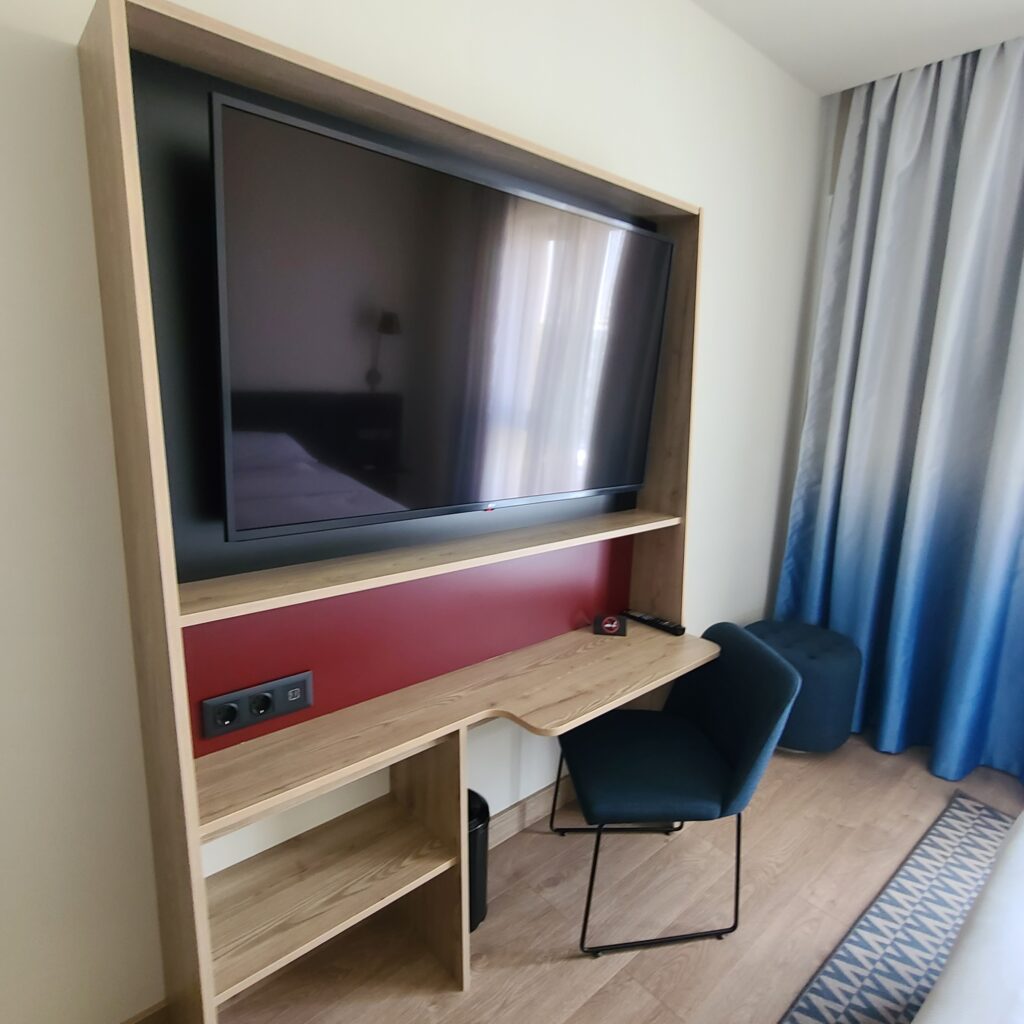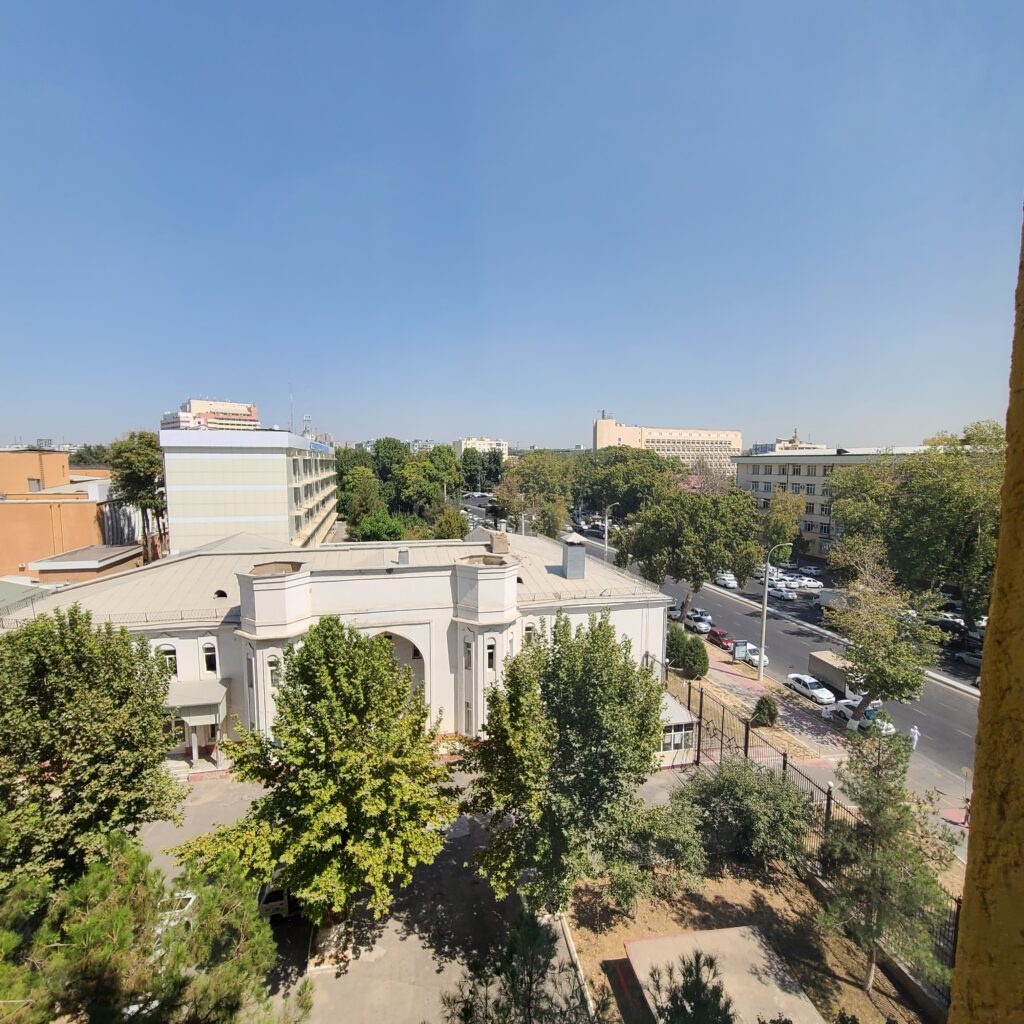 As a Hilton Gold, I was a plate of fruits as a welcome gift.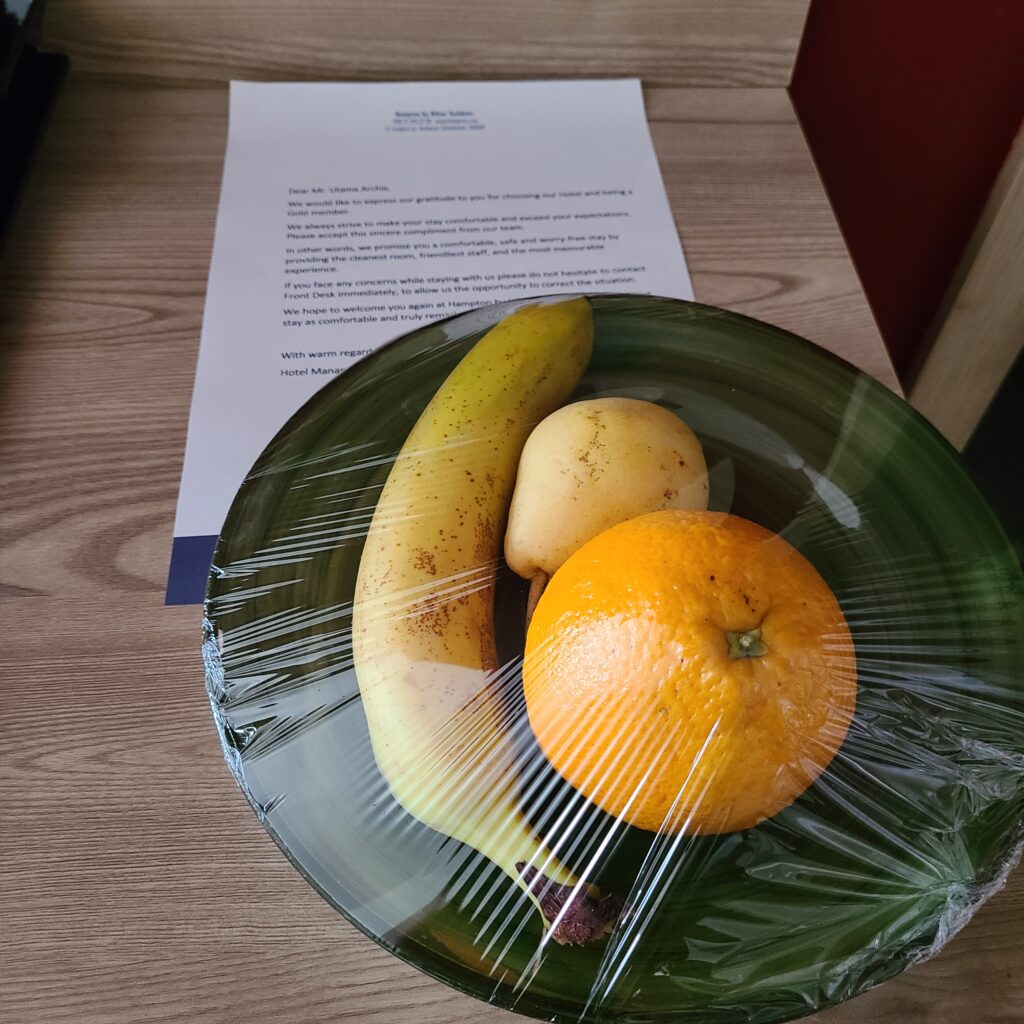 There's no minibar, but an empty fridge so you can cool outside food and drinks in.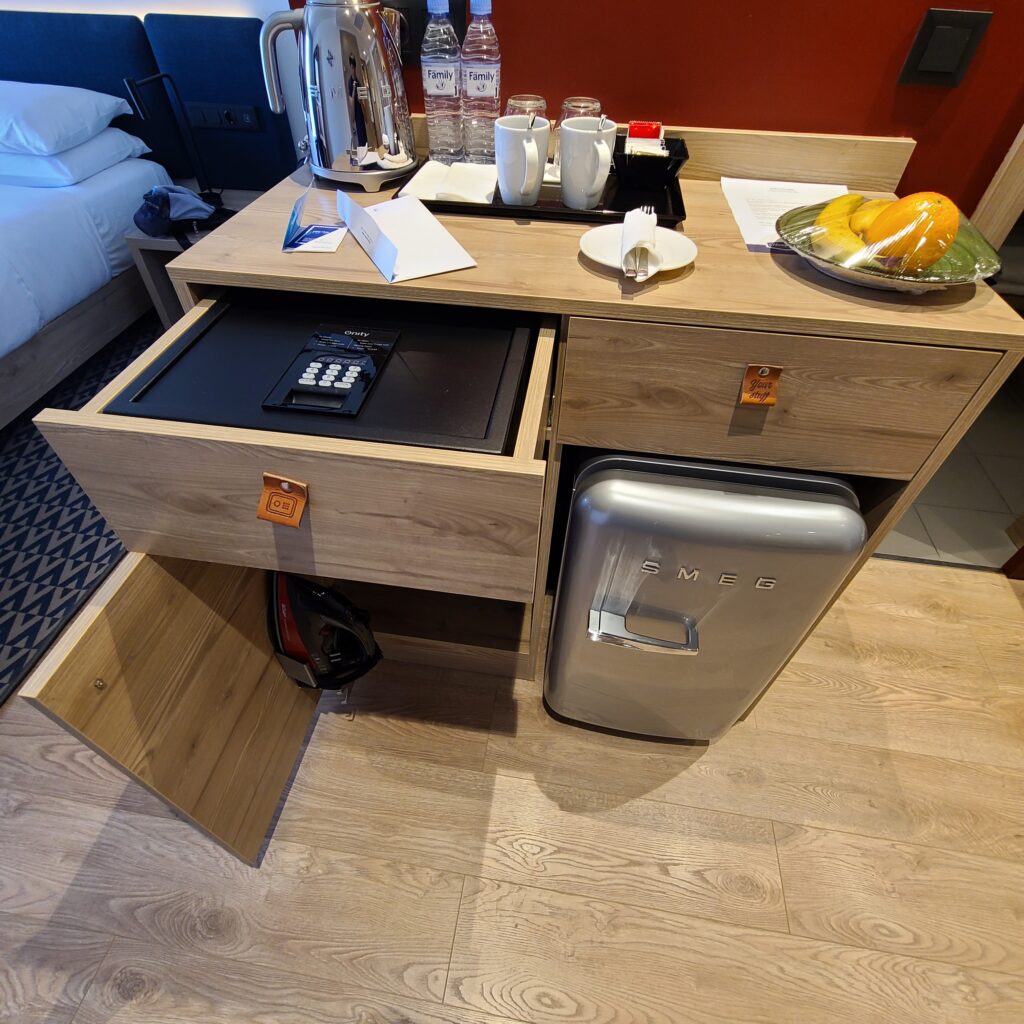 Water bottle is complimentary as well for a Hilton Gold.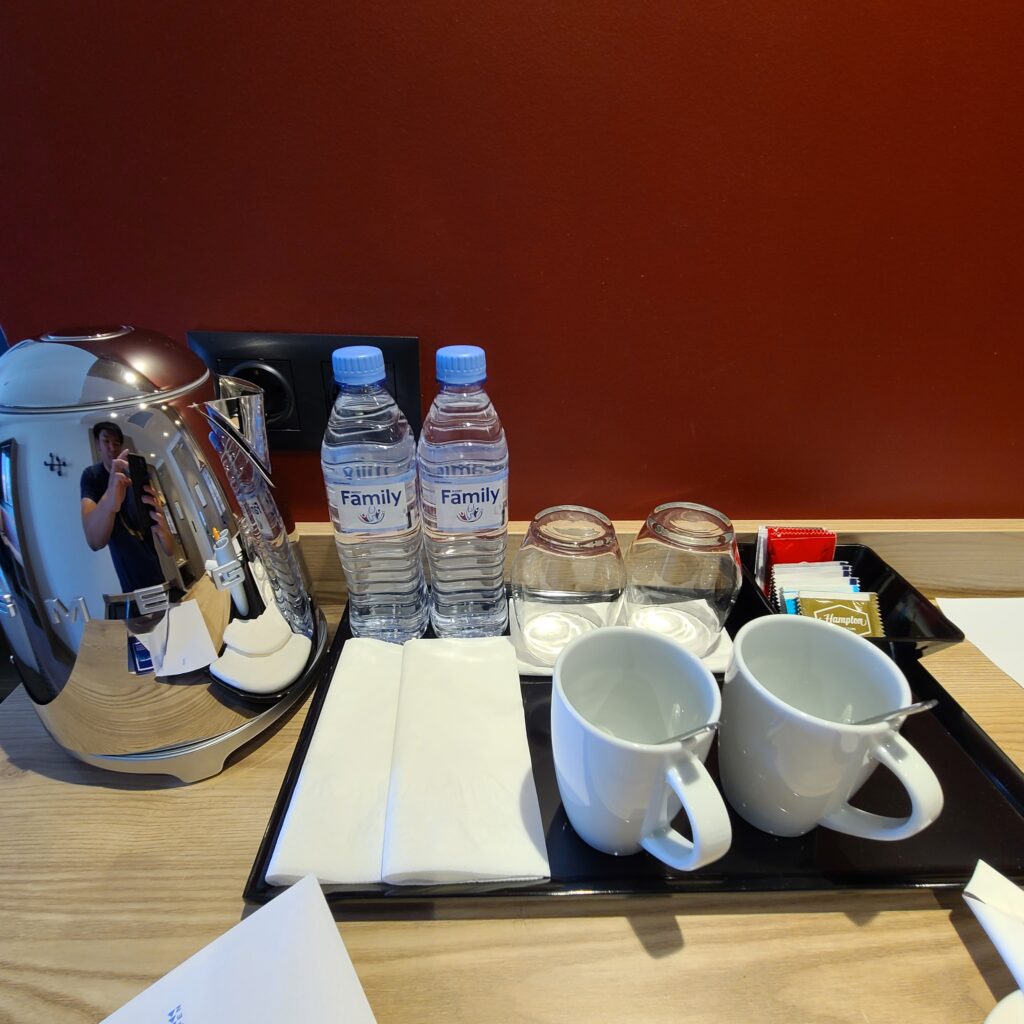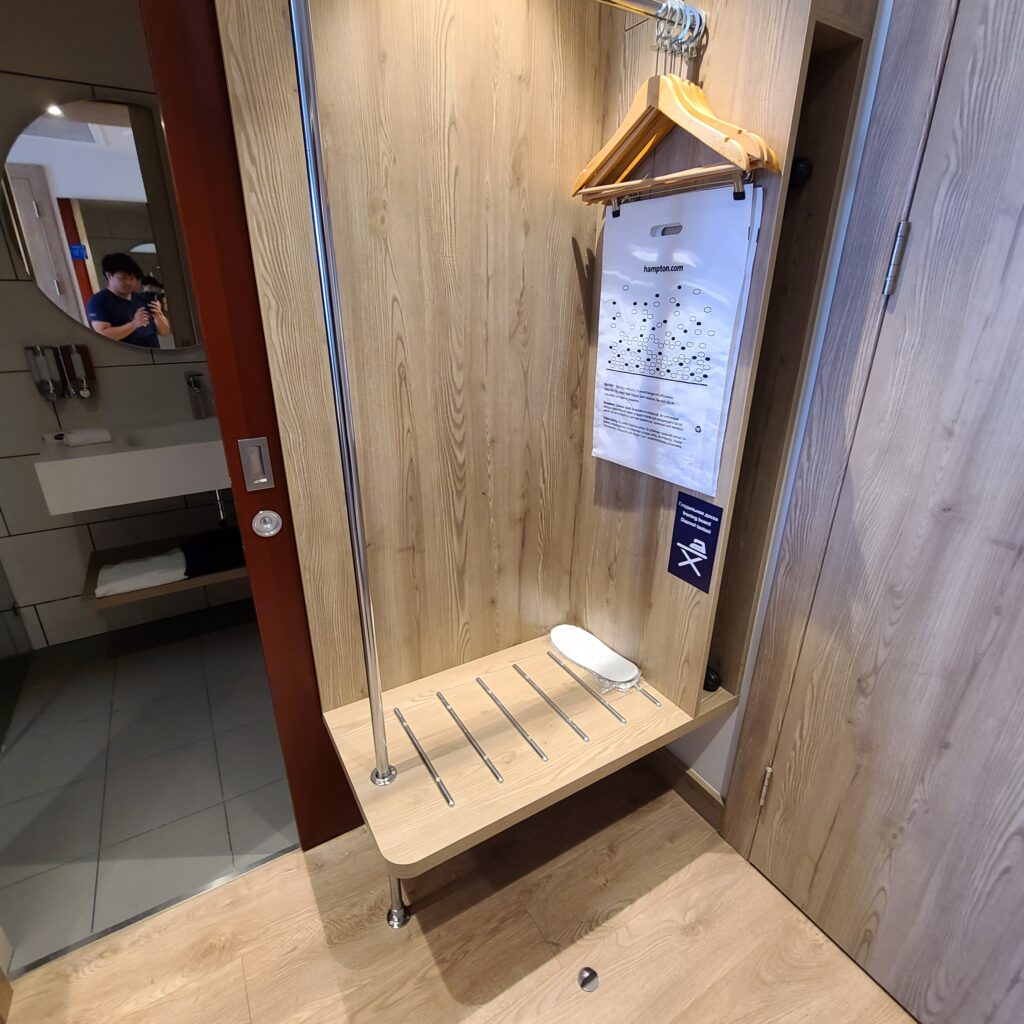 The bathroom gets the job done. A dental kit is provided. No bathrobe is provided.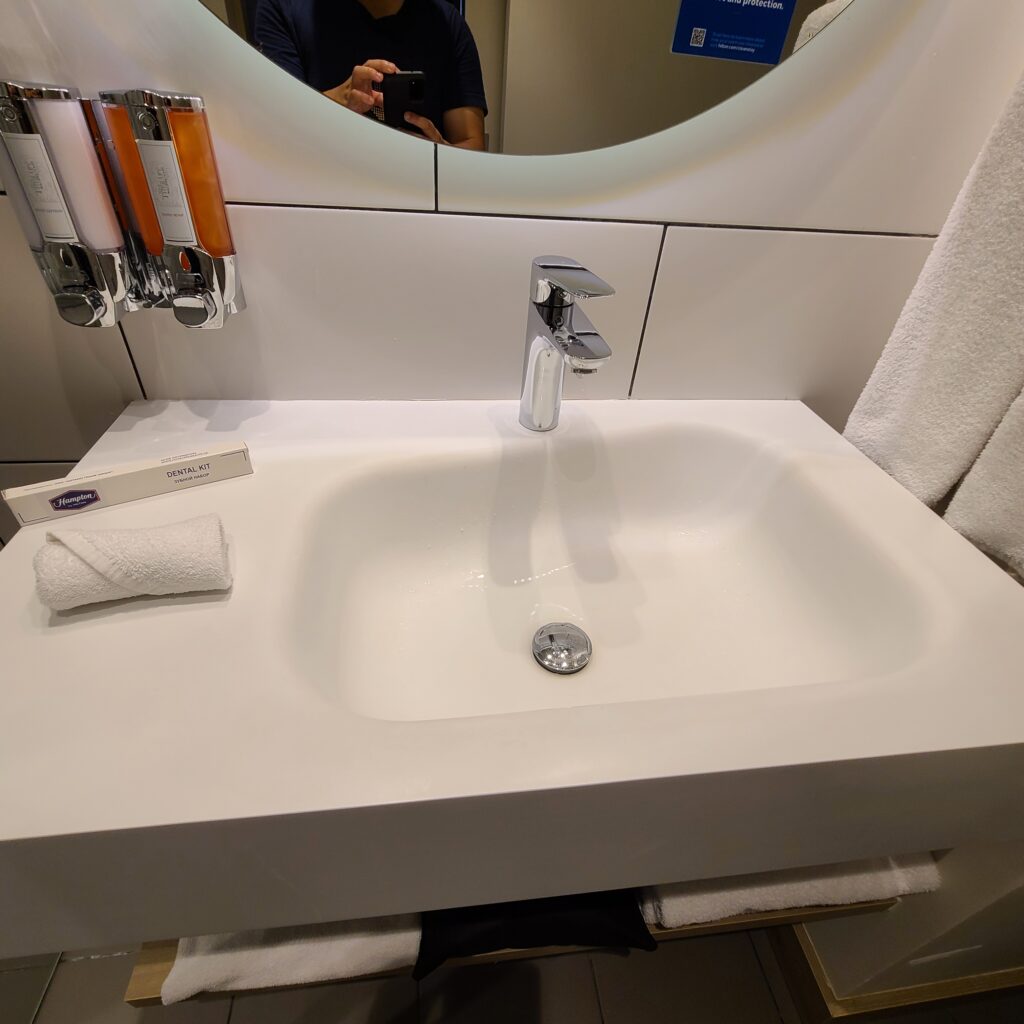 Bath amenities come in dispensers instead of individual bottles.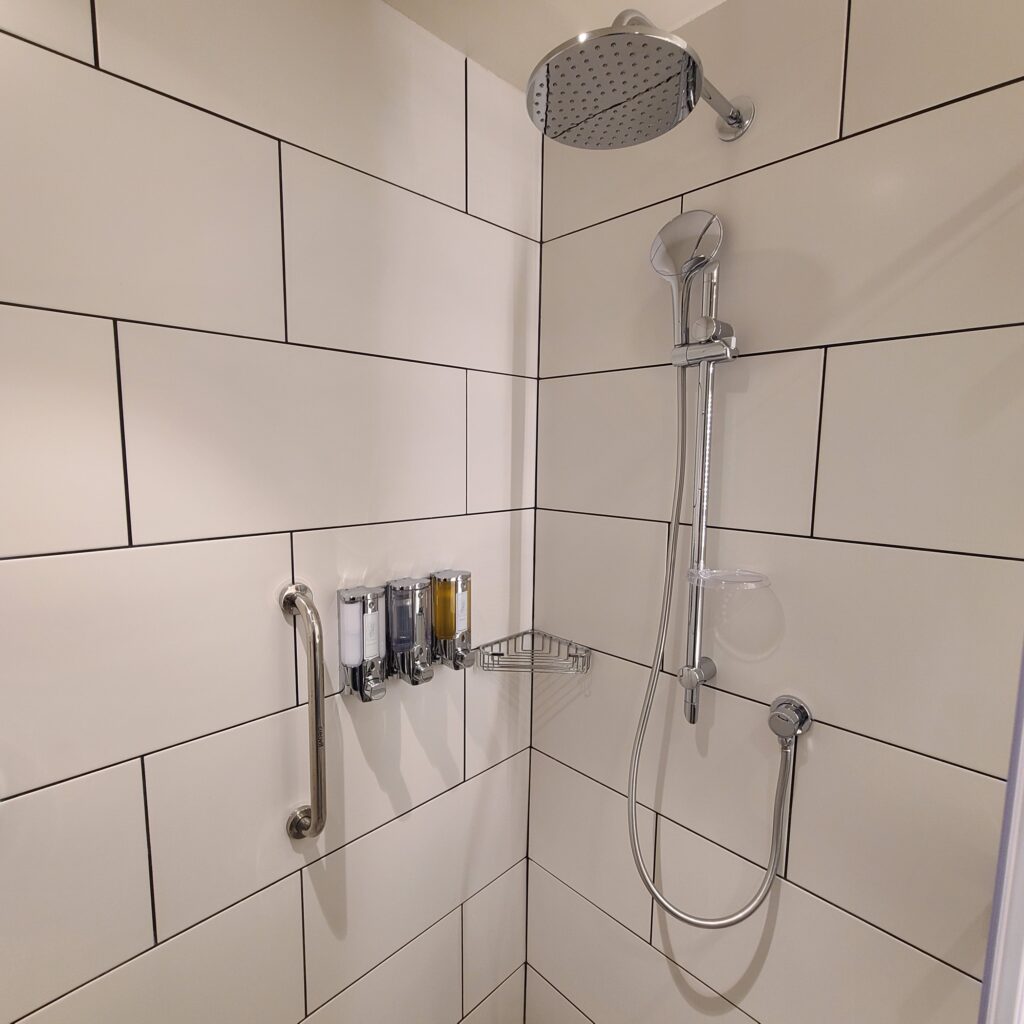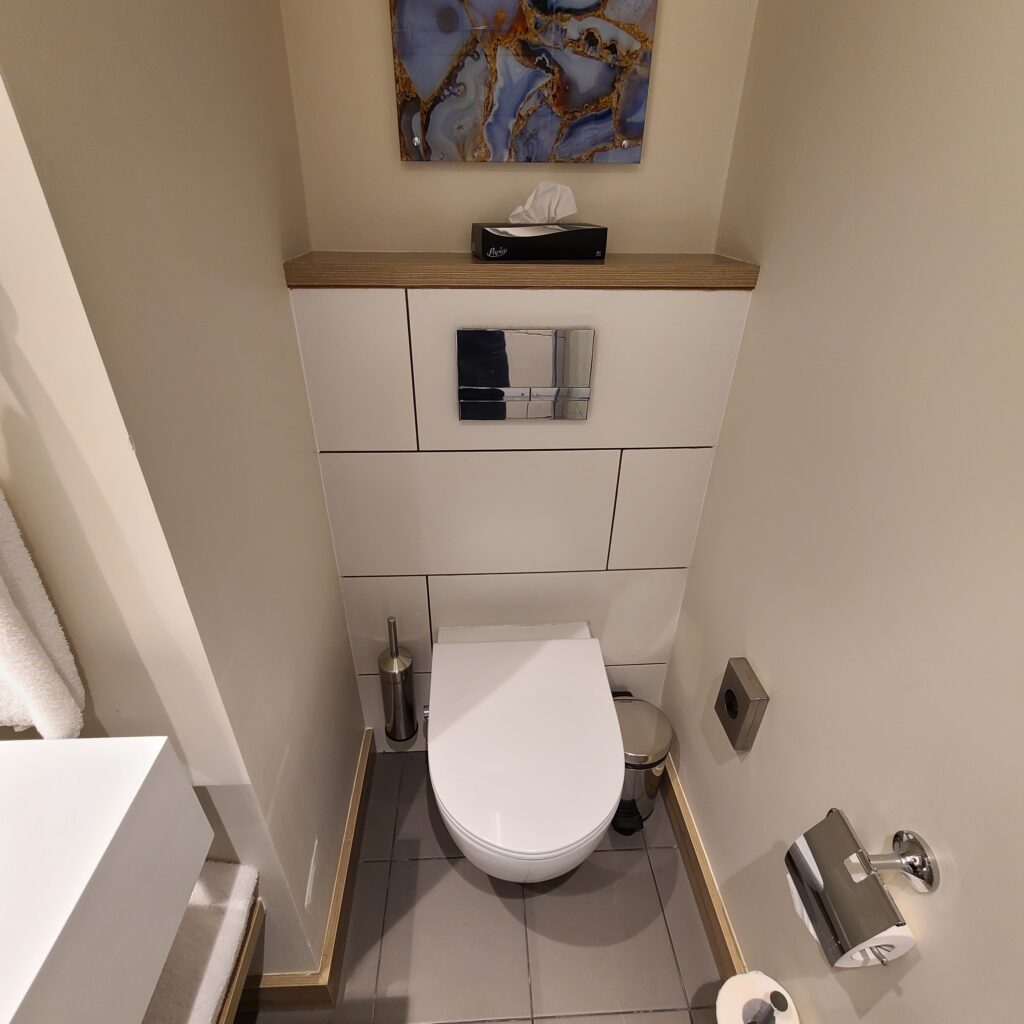 Hampton by Hilton Tashkent- Breakfast
Hampton Inns give free breakfast to all guests regardless of their Hilton status. The breakfast is located at the ground floor just right to the main elevators. The spread has decent variety, but I didn't enjoy the food much unfortunately. I stuck to coffee and breakfast cereals as a result.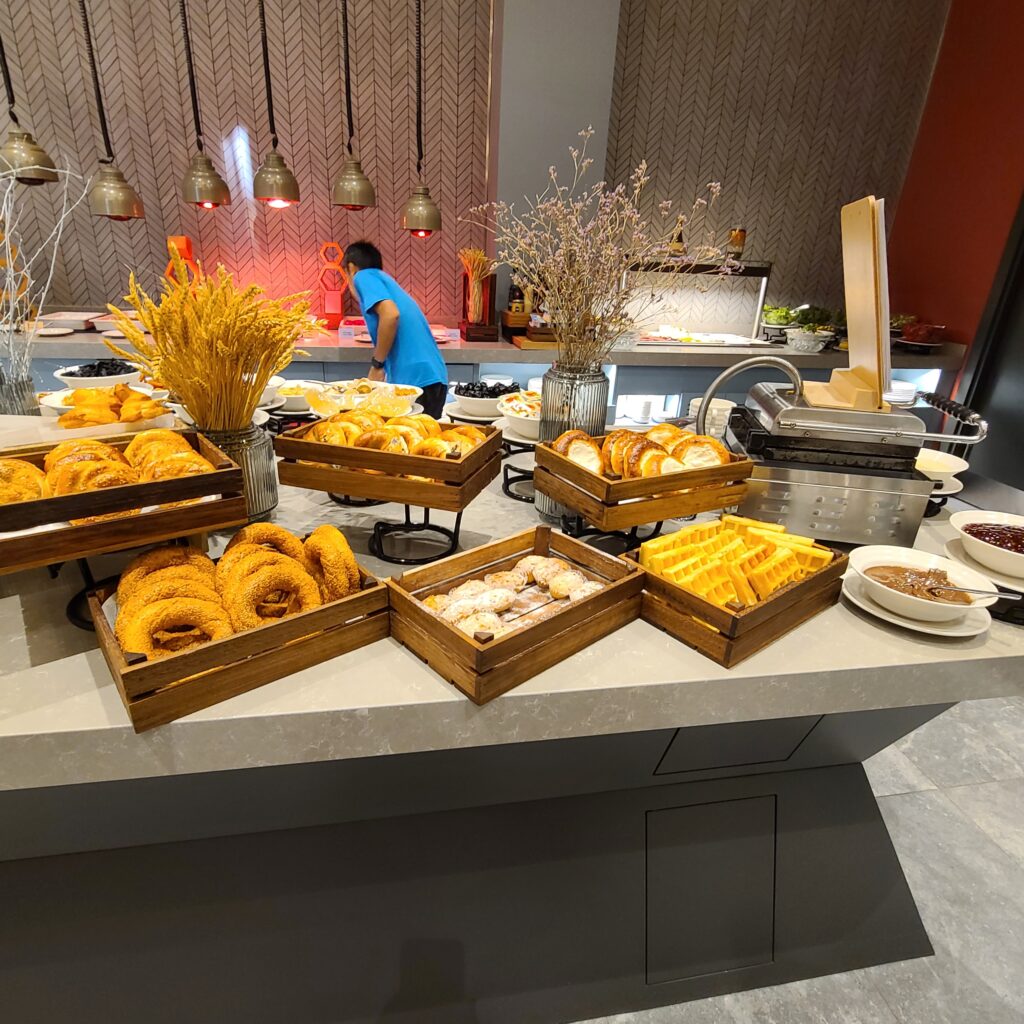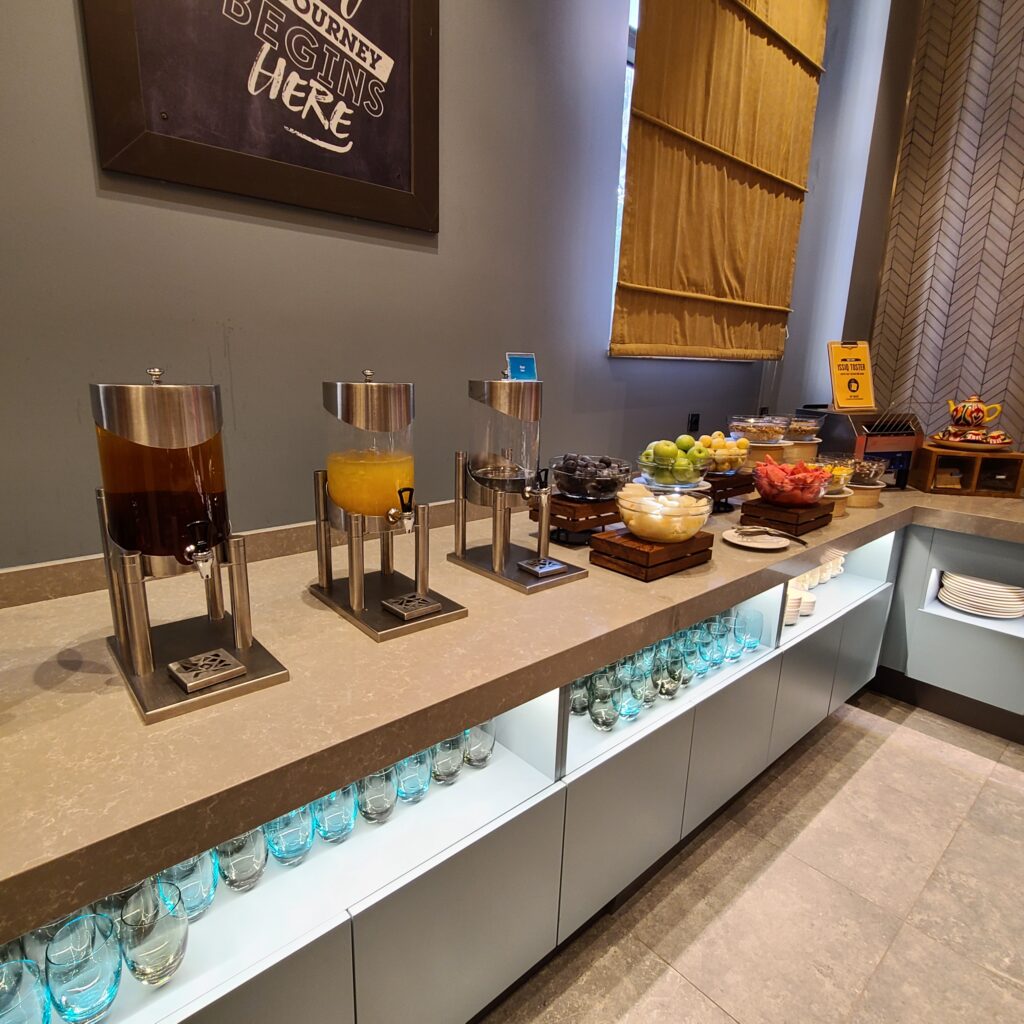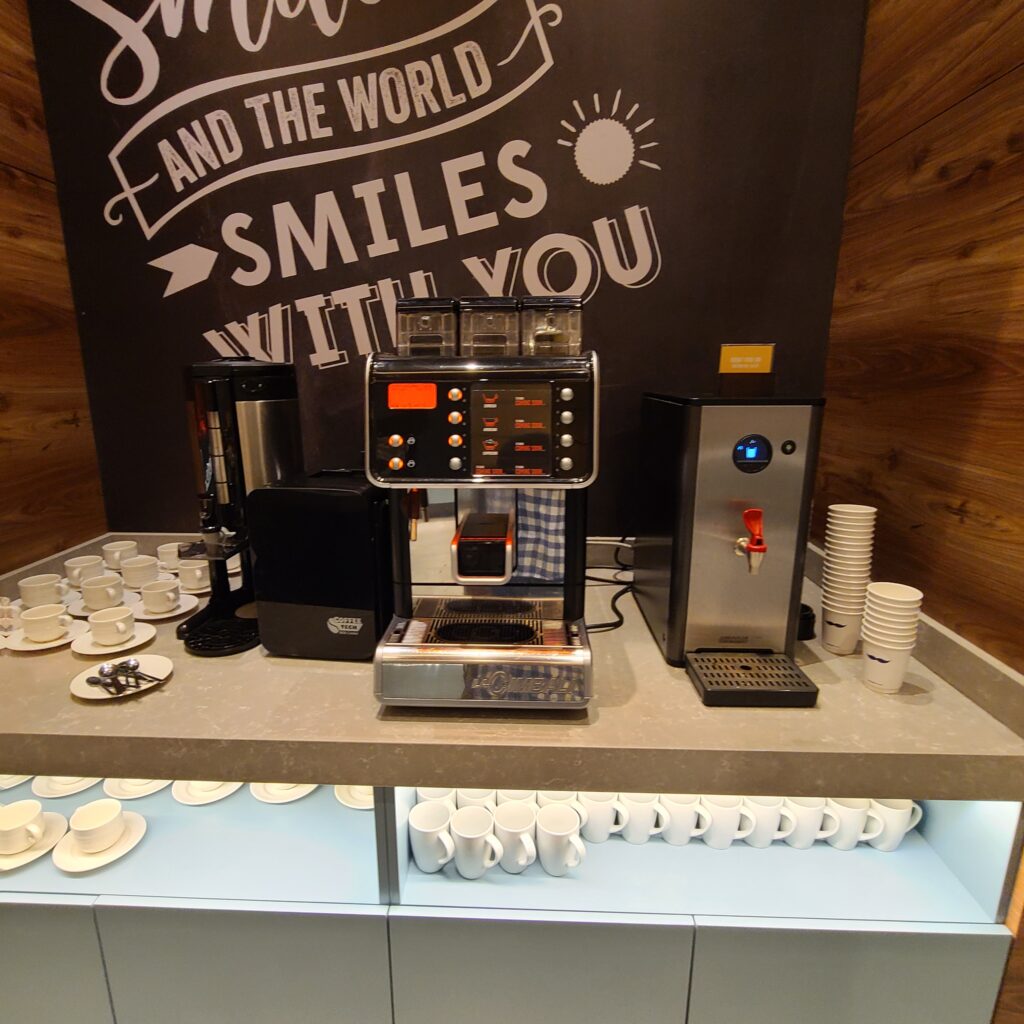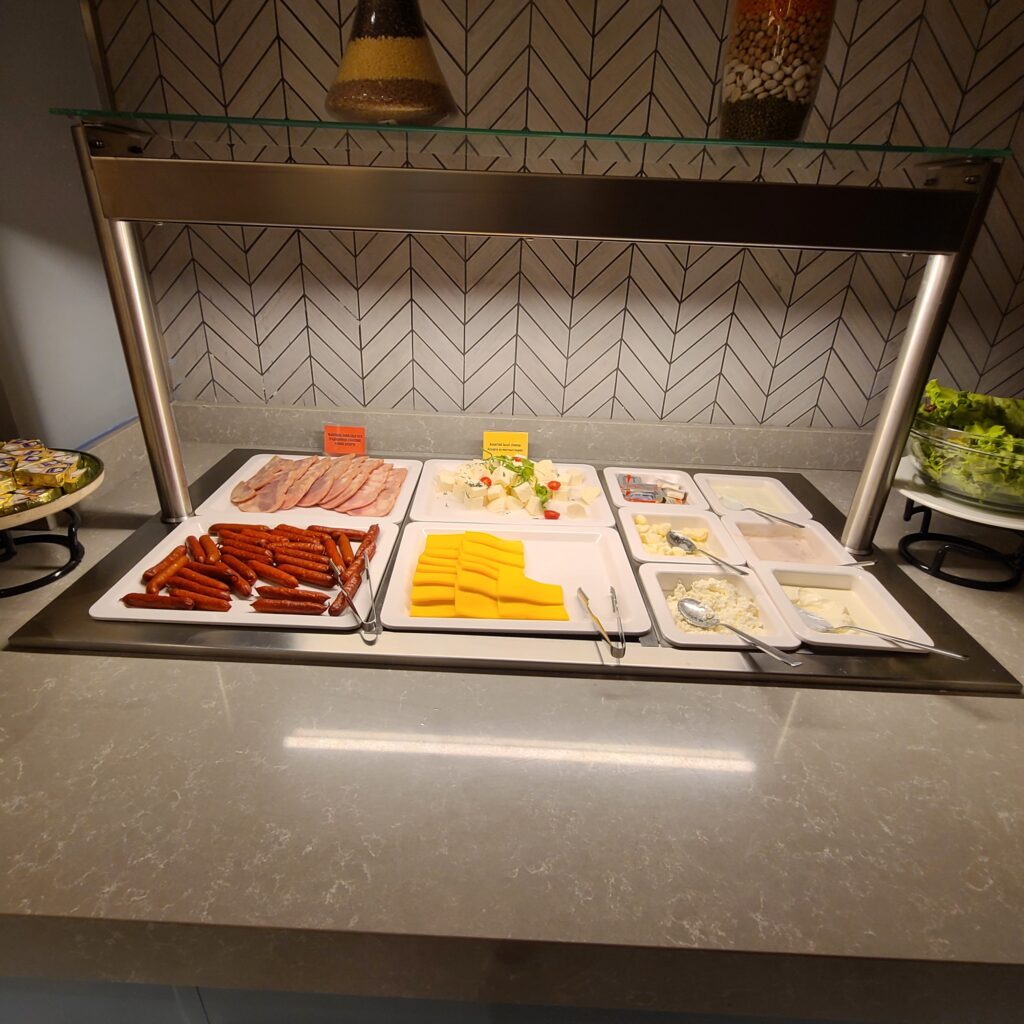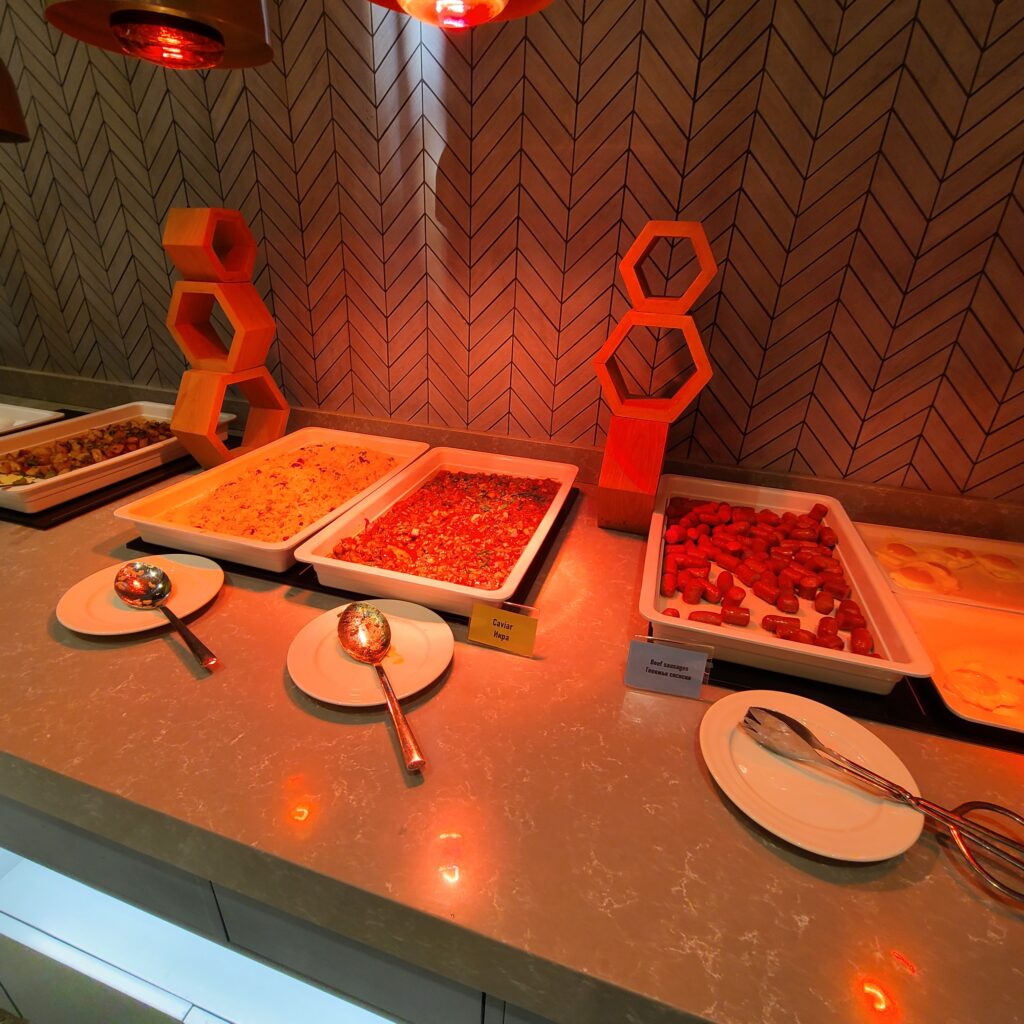 Hampton by Hilton by Tashkent- Gym
There's a gym on the second floor with enough cardio and strength workout equipment and motivational messages on the wall.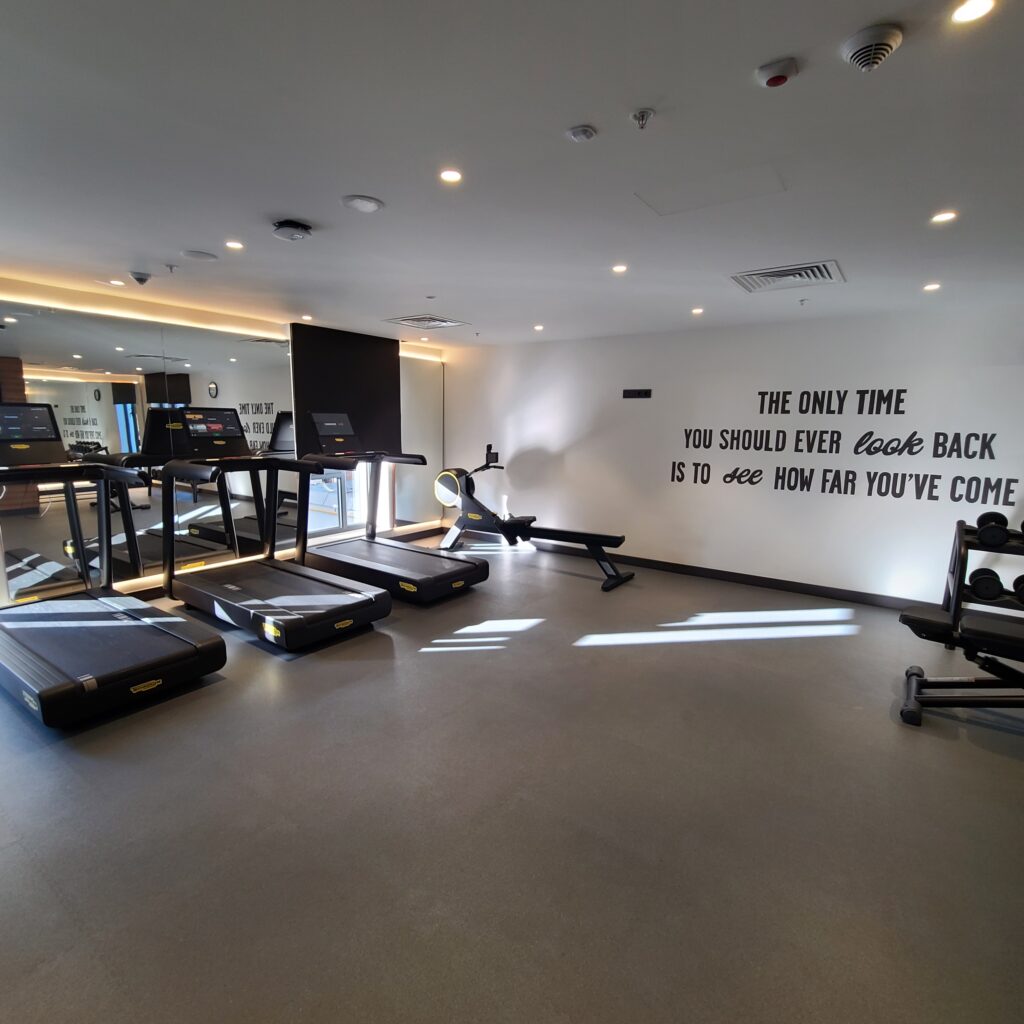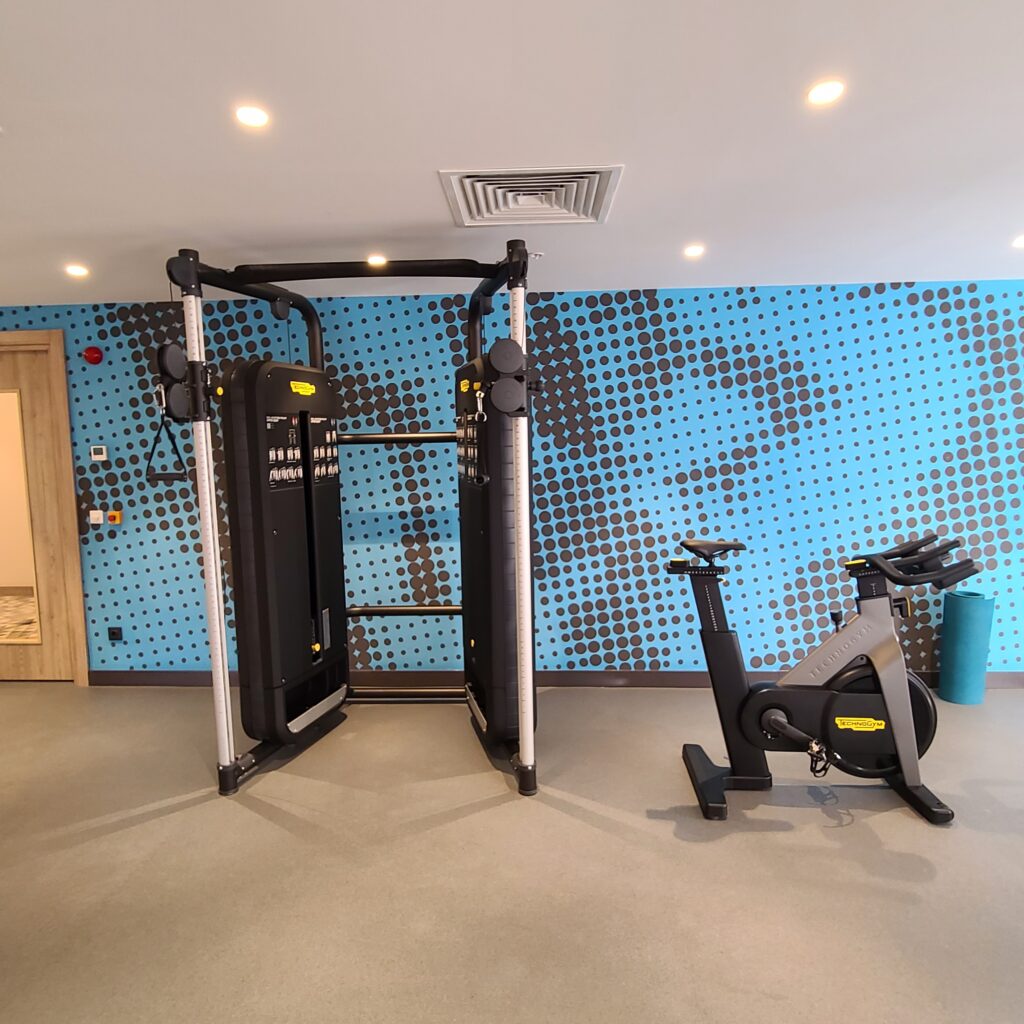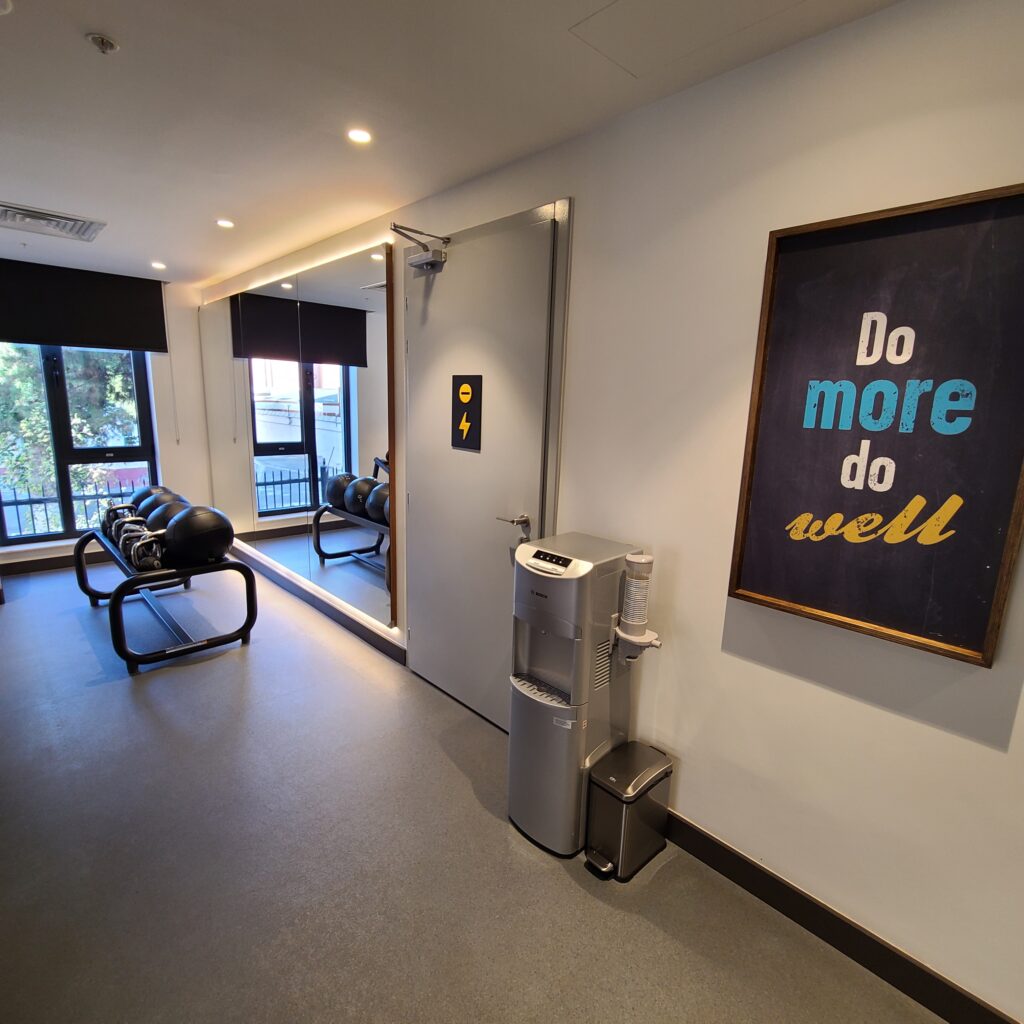 Conclusion
Hampton by Hilton Tashkent is a decent hotel for a comfortable stay. There's no frills, but the central location makes visiting Tashkent's landmarks easier. It's a good choice for Hilton Honors elite members to build up some points, and in case they feel that the more upscale Hilton Tashkent City is too expensive for them. But, I feel that this hotel competes with Courtyard by Marriott Tashkent as the price between both hotels are similar. The Courtyard also has an excellent points redemption value from the Marriott program compared to Hampton under the Hilton program. But, breakfast at the Courtyard isn't included unless you're a Marriott Bonvoy Platinum Elite or higher. Even though I didn't enjoy the breakfast at the Hampton, there were safe options that I was able to eat. But hey, it's free!
Overall Rating