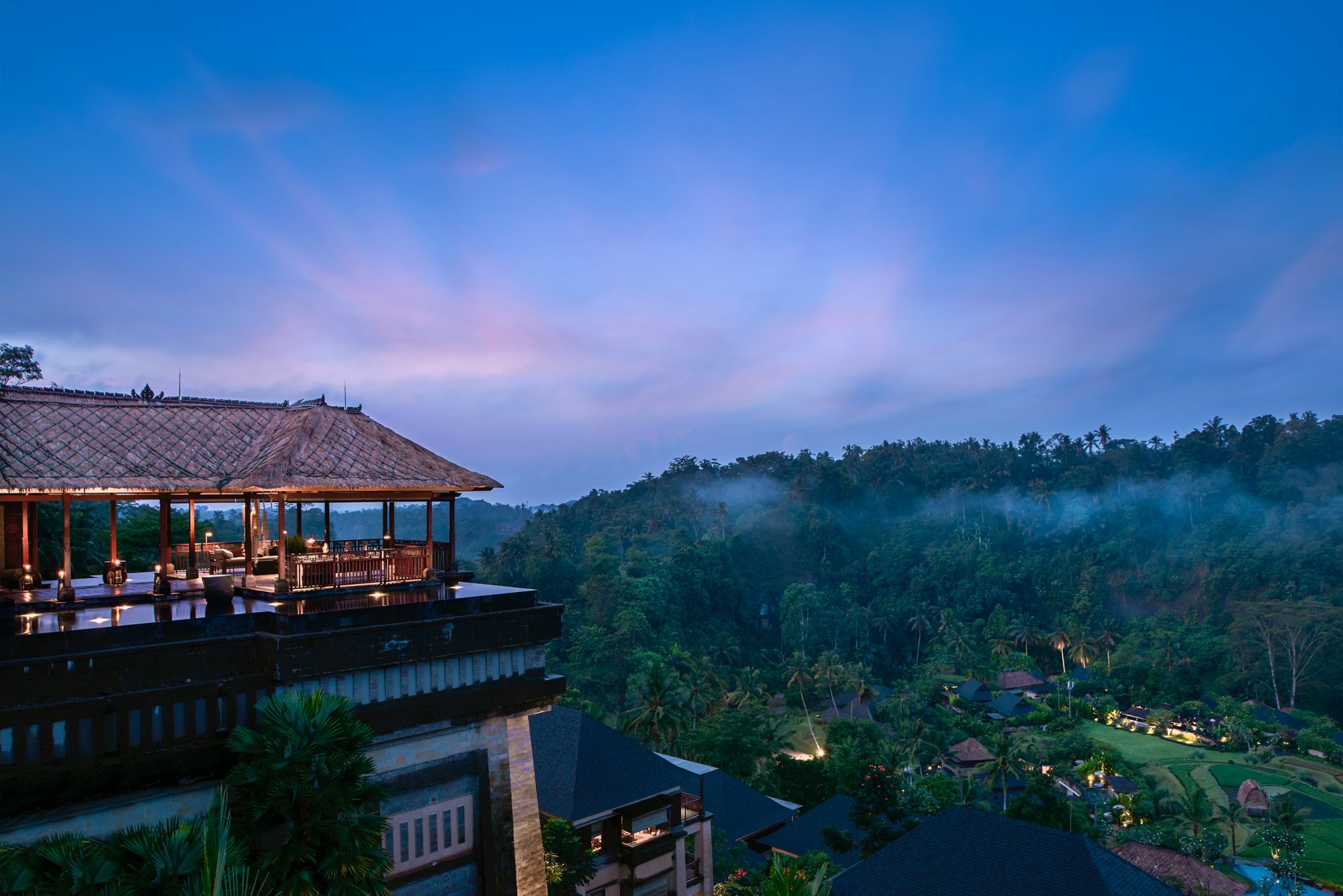 Ritz-Carlton Reserve Joins Marriott Bonvoy Program (Earn & Redeem Points)

The Ritz-Carlton Reserve has been an exclusive brand to the Marriott Bonvoy program where you won't receive points on paid stays, use elite status benefits, and not being able to redeem points for free nights. Today, that has changed with some of its own policies towards elite status benefits.
Ritz-Carlton Reserve vs. Regular Ritz-Carlton
Ritz-Carlton Reserve is a type of Ritz-Carlton targeted towards those looking for secluded, but luxurious type of stay. So you can expect the more off-beaten path locations with Ritz-Carlton Reserve, although that's subject to debate in some locations. There's only 5 locations in the world so far:
With the regular Ritz-Carlton, they can appear in major cities and there are 100+ properties open in the world currently.
Ritz-Carlton Reserve will generally feel more "exclusive" and premium than regular Ritz-Carlton due to them being smaller, but comes with bigger standard rooms, suites, and private villas.
Ritz-Carlton Reserve vs. Regular Ritz-Carlton Elite Benefits

Prior to today, the Ritz-Carlton Reserve does not fully participate in the Marriott Bonvoy program. Even though they do show up and bookable through Marriott's site, you won't earn points and elite nights. You also won't be able to use elite benefits. Now, this is what's being offered: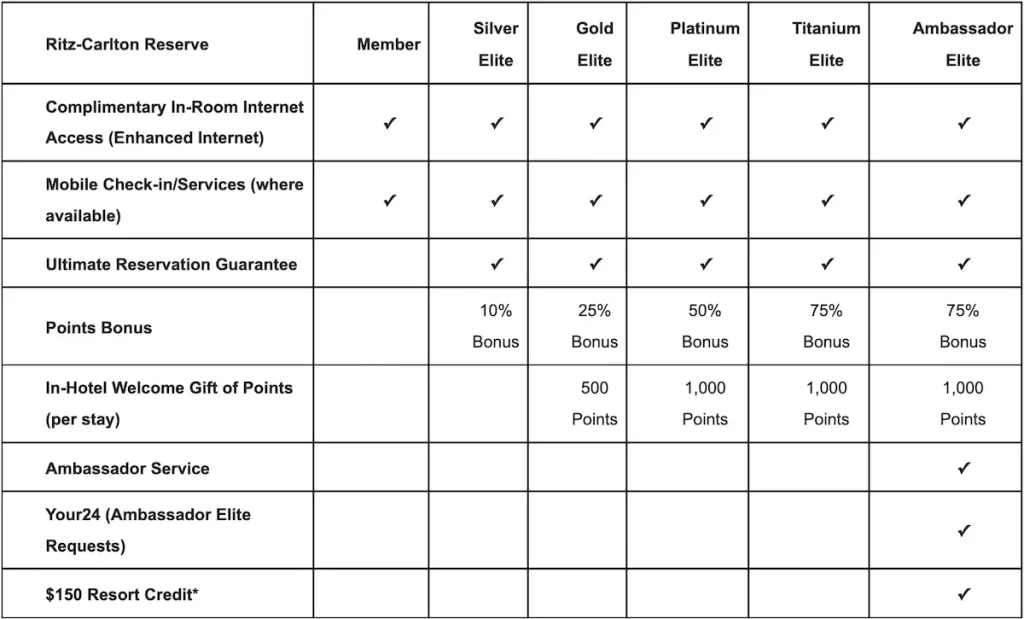 You won't be eligible for complimentary suite upgrades no matter your elite status on the Ritz-Carlton Reserve, which isn't as good as what you'd get on the regular Ritz-Carlton that requires at least Titanium Elite to do so. Free breakfast is also not included, which is typical for a Ritz-Carlton hotel. Interestingly enough, Ambassador Elite gets a $150 Resort Credit for up to 2 guests (you and your +1), so that comes up to $300 max per stay.
Is it Worth Redeeming Marriott Bonvoy Points for Ritz-Carlton Reserve?
Redemption rates for Ritz-Carlton Reserve will range from 80,000-240,000 per night, at least for now. Fifth Night Free benefit applies towards points booking of 4 nights just like other Marriott hotels. Since there's only 5 properties so far in the world, I did a quick search on all of them for stays during holiday seasons. Rates may change than what's shown in the examples because of the new dynamic pricing.
For Mandapa, Higashiyama, and Phulay Bay, the points range appear to be at the ballpark of 120,000 points per night. Retail prices on those 3 properties are at the ~$1000 range, so redemption provides good value at least in the cents per point lens.



For Dorado Beach and Zadun, the points requirement get much more ridiculous at the higher end of 240,000 per night. But, they do fall in line with the cash price as they're about double of the other 3 Ritz-Carlton Reserve properties. Redemption still provides good value for Bonvoy points in the cents per point lens, but I'd feel nauseous redeeming that many points for a single stay. It's basically the price of 2 aspirational stays like Al Maha or the Maldives for a single stay to give a perspective.


Booking Ritz-Carlton Reserve with Marriott STARS
If you're a big baller, you can now get more value out of paying Ritz Carlton Reserve stays with cash thanks to the fact that you can now earn points. It can also help your progress towards Ambassador Elite status since it has a spending requirement of $20,000 on top of 100 nights in a single calendar year if that's what you're trying to go for.
If you do decide to pay cash, then I'd recommend booking through Marriott STARS, which can get you special benefits and allow you to earn Marriott points and elite status. Here's what you'd get when booking Ritz-Carlton Reserve through Marriott STARS:
$100 property credit per stay
Daily complimentary breakfast for 2
Welcome amenity & letter
Since breakfast isn't provided with elite status, Marriott STARS can get you that, so it's worth checking out since the locations in these properties are in remote places where you can't easily get food off-site.
Points redemption won't work with Marriott STARS, unfortunately. It only works for those who are willing to splash the cash on these properties.
Conclusion
The Ritz-Carlton Reserve is a welcomed addition to the Marriott Bonvoy program, but it's definitely not for everyone. I believe this benefits most on people who have the capabilities to pay these type of hotels in cash to be able to earn more points and progression towards Ambassador Elite. For redemption wise, I'd say only Mandapa, Higashiyama, and Phulay Bay are the only "manageable" ones that may be worth redeeming points on.
Now, there's only one brand that's not fully implemented in the Marriott Bonvoy program, and that is the BVLGARI Hotels. Maybe that's in the works for the future?