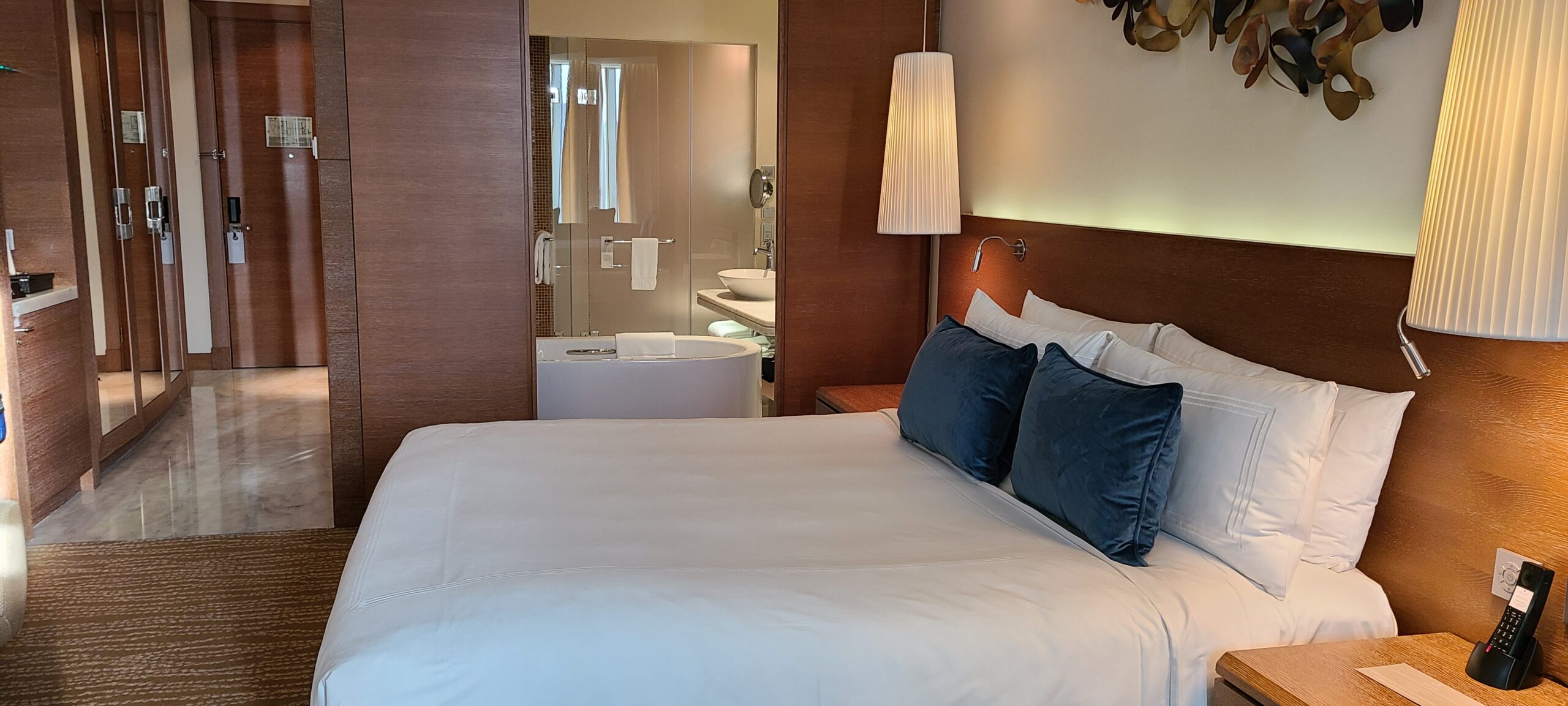 Advertiser disclosure: This post may include affiliate links (including sidebar banners) in which this site may receive compensation if a purchase is successfully made (at no extra cost to you) after being redirected from here. Thank you for your support!
Marriott STARS & Luminous- Get Elite Perks without Status
Marriott STARS & Luminous programs are "secret" travel agents that work with the Marriott Bonvoy loyalty program. Do you want a taste of what elite status feels like, but find yourself not able to reach the requirements to acquire high status? Then you want to check out Marriott STARS & Luminous!
What is Marriott STARS & Luminous?
Marriott STARS & Luminous are travel agent programs that will grant you elite status-like benefits on select Marriott properties. They're run by Live Luxe Travel Co.
They have similar programs to other hotel chains like Hyatt Prive for World of Hyatt, Hilton Impresario for Hilton Honors, and hotel chains without loyalty programs like Four Season, Rosewood, Mandarin Oriental, and etc. For the sake of this post, I'll focus on the Marriott STARS & Luminous for Marriott Bonvoy properties.
In many ways, they're similar to the American Express Fine Hotels & Resorts program.
Marriott STARS
Marriott STARS target the most luxurious brands in the Marriott Bonvoy portfolio like:
St. Regis
The Ritz-Carlton
The Ritz-Carlton Reserve
EDITION Hotels
The Luxury Collection
BVLGARI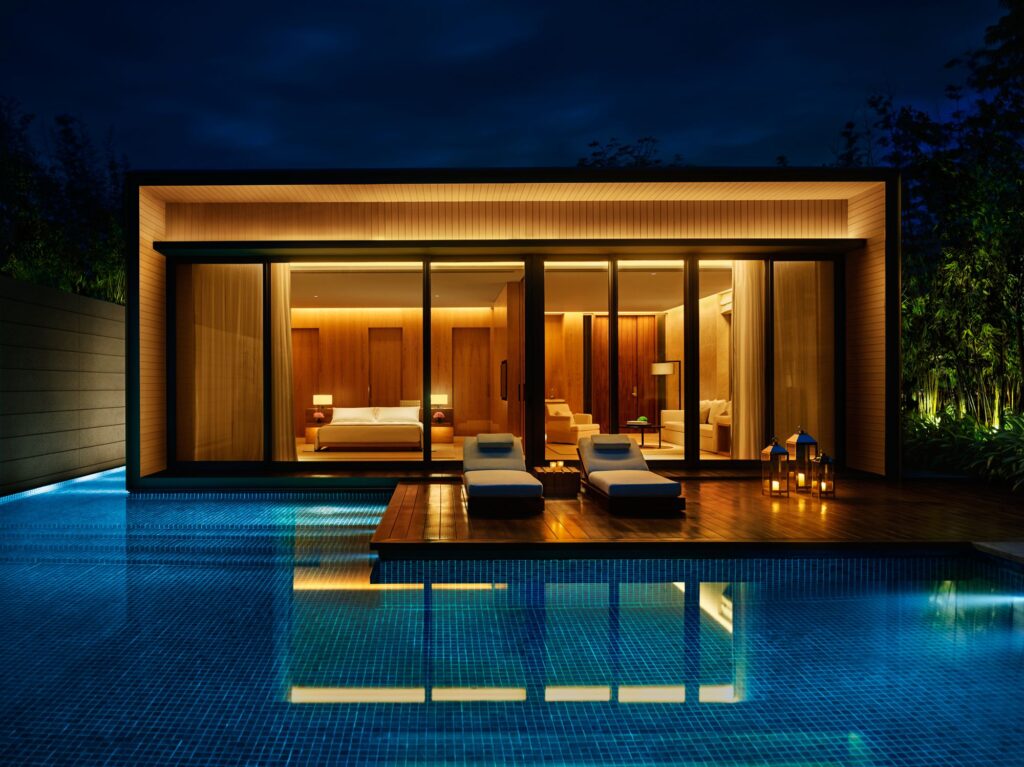 You'll get benefits such as:
$100 property credit per stay
Complimentary room upgrade subject to availability
Complimentary breakfast for 2 guests per day
Custom welcome amenity
Personalized letter from property general manager
Early check-in/ late checkout subject to availability
A really unique benefit about Marriott STARS is the daily free breakfast on properties like The Ritz-Carlton, The Ritz-Carlton Reserve, EDITION, and BVLGARI because these properties don't offer free breakfast to even their top elite members except for the extreme few. Booking through Marriott STARS is one of the only ways to get this benefit regardless of your Marriott Bonvoy status!
Marriott Luminous
Marriott Luminous is basically the younger sibling of Marriott STARS. It targets a bigger portion of Marriott Bonvoy portfolio with a "step down" of luxury that generally have more accessible prices like:
JW Marriott
W Hotels
Autograph Collection
Westin
Le Meridien
Marriott Hotels
Renaissance Hotels
Tribute Portfolio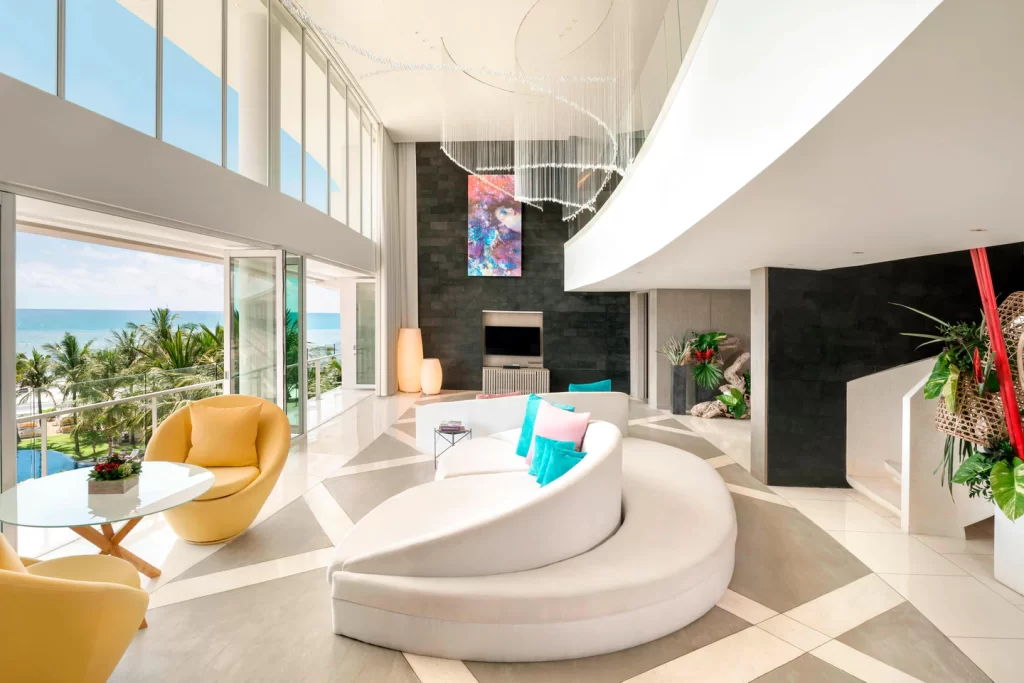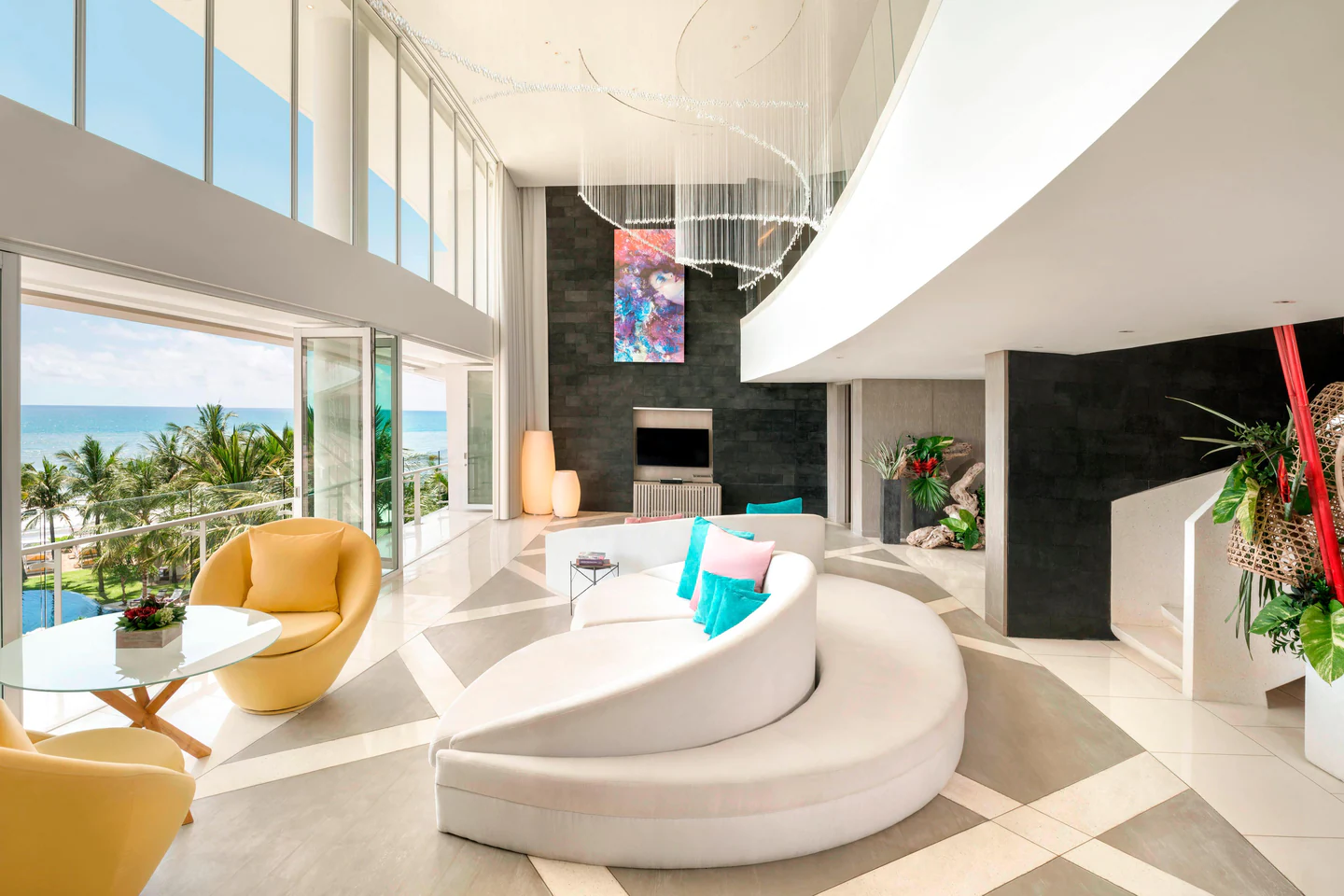 Even though Marriott Luminous covers more brands, but not all properties will participate in the program. The full list of participating hotels can be found on the site.
Should You Book Through Marriott STARS & Luminous If You're Top Elite?
Absolutely! While the benefits from these programs are similar to those you'd get from elite status, they complement instead of replacing them. These programs have unique benefits that elite status don't offer like early check-in and free breakfast on brands that normally don't offer them.
If you have the American Express Marriott Bonvoy Brilliant Card, you'll get a $100 property credit if you book 2 consecutive nights on a St.Regis or Ritz-Carlton. Marriott STARS is pretty much the superior way to book since it covers more brands and offer more benefits outside of the $100 credit.
Platinum Elite and higher members can enjoy guaranteed 4 p.m. checkout instead of it being subject to availability. The free breakfast can also mean that you get more points from the Welcome Benefit since many brands will make you choose between bonus points or free daily breakfast as the Welcome Benefit Choice. It's unknown if a Platinum Elite or higher who books through either of the programs will get priority over Platinum Elites who book regularly regarding to room upgrades. Since a hotel has a limited amount of suites, most of it comes down to lucky timing.
What are the rates when you book through Marriott STARS & Luminous?
The rates these programs go for are the standard flexible rates, but there can be a chance where it's cheaper through Marriott STARS & Luminous. Be sure to shop around to get the best rate possible! These rates also have very generous cancellation policy, so don't be afraid to make the booking now!
As an example, I booked the JW Marriott Istanbul Bosphorus for my upcoming trip to Turkey through the Luminous program.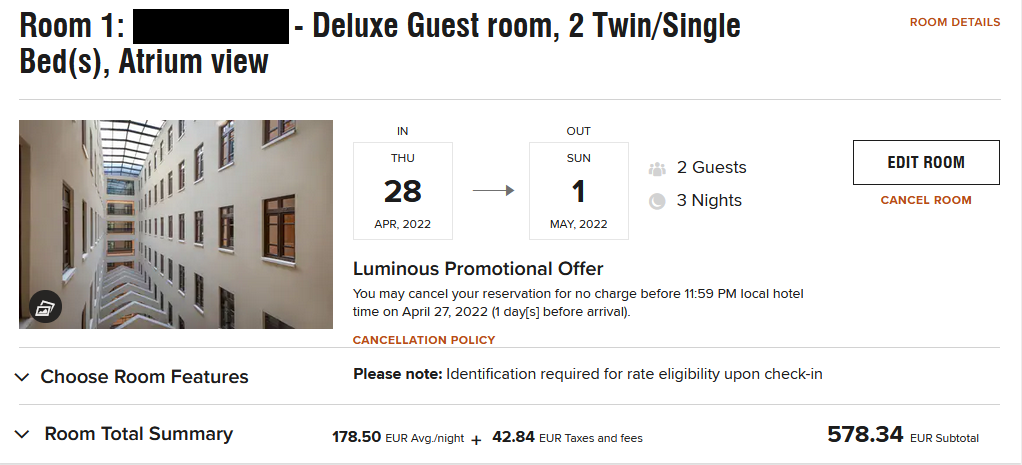 I am getting matched with the price under Stay Longer On Us rate. Standard rate for the hotel on my exact dates are 202 Euros per night! I can't say whether or not this can apply to all properties, that's why it's always worth checking into the Marriott STARS & Luminous to compare.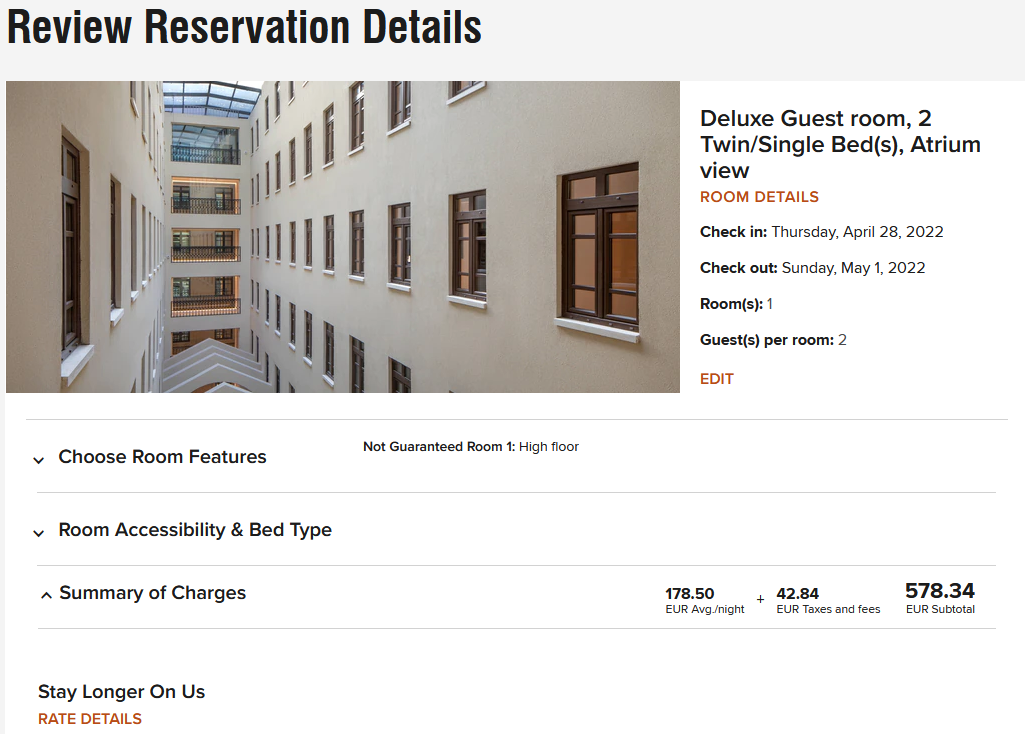 Compared to Amex FHR, the prices on Marriott STARS & Luminous reflect more closely to Marriott's rates which most likely be the most preferable program to use. Although it's possible that Marriott STARS & Luminous would be a little bit more expensive than the lowest regular rate, the benefits can outweigh the costs, especially if your elite status is lower than Platinum. But for Platinum and higher, you may need to do more calculation to make sure that you'll get a good value from the exclusive perks relative to the extra costs.
How to Book Through Marriott STARS or Luminous
Booking through these programs are pretty simple based on these following steps:
Request rates on the site and a travel agent will get back to you as soon as possible through email.
Travel agent will list you the benefits and the nightly rates for your stay through email. Accept if you're satisfied.
Travel agent will give you a link to fill out your information, including a space to fill out your Marriott Bonvoy loyalty number, and special requests.
Reservation should appear on your Marriott Bonvoy account when travel agent makes the reservation.
It's really that simple! After completing your stay, you'll receive your points and elite nights toward higher status.
Conclusion
Marriott STARS & Luminous are programs worth looking into if you want to book Marriott Bonvoy's more luxurious properties. It's a great value proposition, especially for those who are unable to reach at least Platinum Elite with Marriott Bonvoy, or those who want to test the water on elite status-like benefits before jumping into the depth of the loyalty program. Even those with high elite status can enjoy benefits that aren't normally offered when booking hotels normally on top of the benefits that they get through the loyalty program.