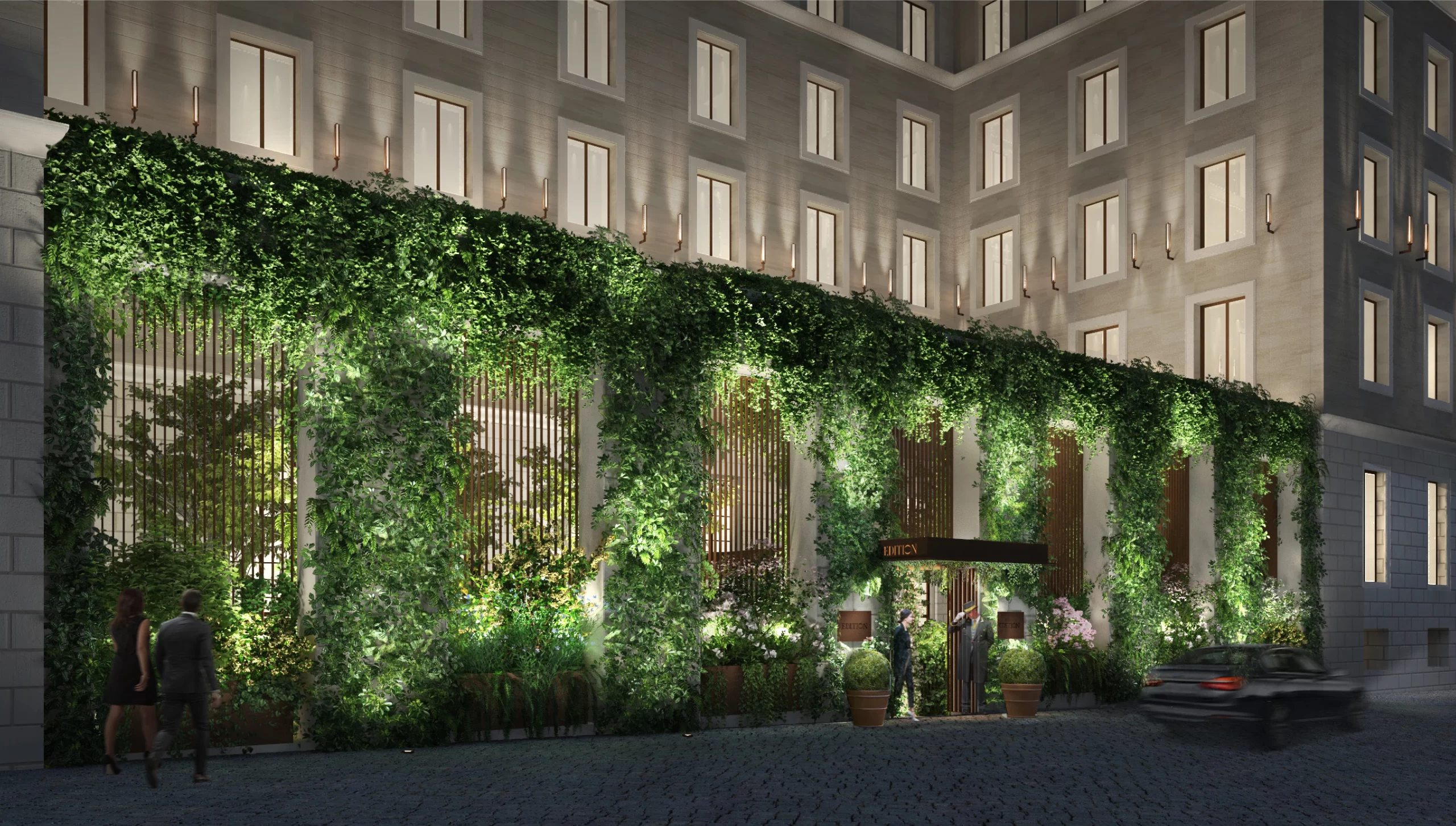 The Rome EDITION Opening in February 2023
The Rome EDITION is planned to open in February 2023 according to Marriott site's search function. You're not able to book yet as of the time this post gets published, but it's safe to assume that it'd be quite expensive due to its central location, and possibly comparable to The St. Regis Rome in cash and points.

**UPDATE**: Hotel is now accepting reservation both in cash or points from May 1, 2023. Expect to pay 100k-120k pts/night!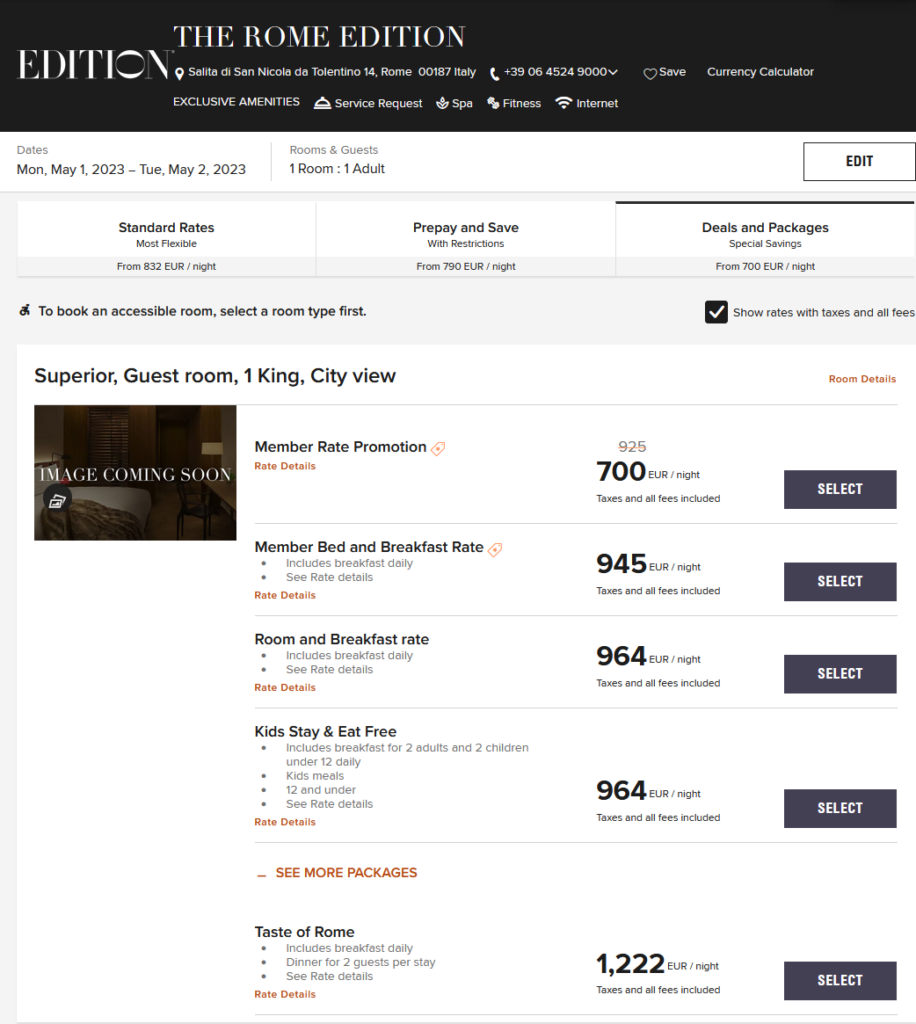 Indeed, the new EDITION will be quite expensive, but not as expensive as The St. Regis Rome.
The Rome EDITION Details
The hotel will feature 93 rooms including 74 guest rooms plus 19 suites. Judging from the room types, there are no rooms with 2 Queen Beds, but at least some rooms will have a pull-out sofa bed. It's to be seen if a family of 3-4 adults can book this property on points in 1 room which is a common issue for Marriott hotels in Rome. Penthouse suites come with a private terrace.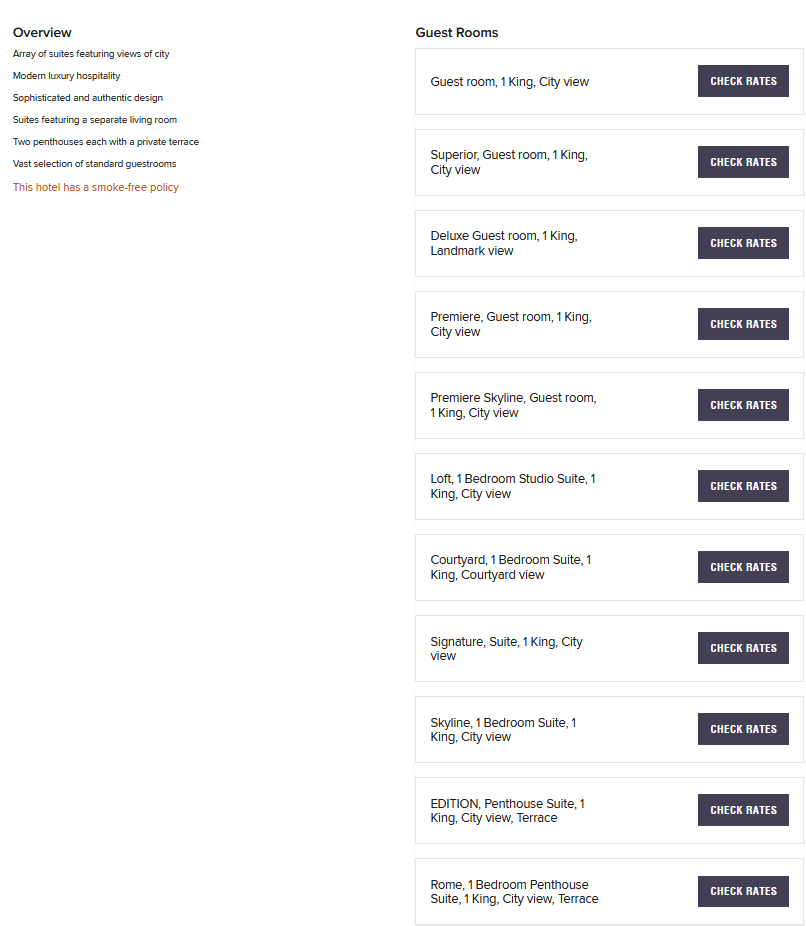 The hotel will have a signature Italian restaurant, rooftop lounge & pool, and the EDITION's signature Punch Room bar. Plus, other amenities like a high-tech fitness center and two spa treatment rooms that include couples-massage experiences. It's very unlikely that Platinum Elite members and up will get free breakfast since EDITION brands don't typically include it as an elite benefit. Location wise, it's a ~10-20 minute walk away from Trevi Fountain, Borghese Garden, Spanish Steps, and the Pantheon.
I checked Google Maps' Street View on the address, and it looks like the entrance is located on a narrow street in front of unassuming buildings. Image is captured on March 2022.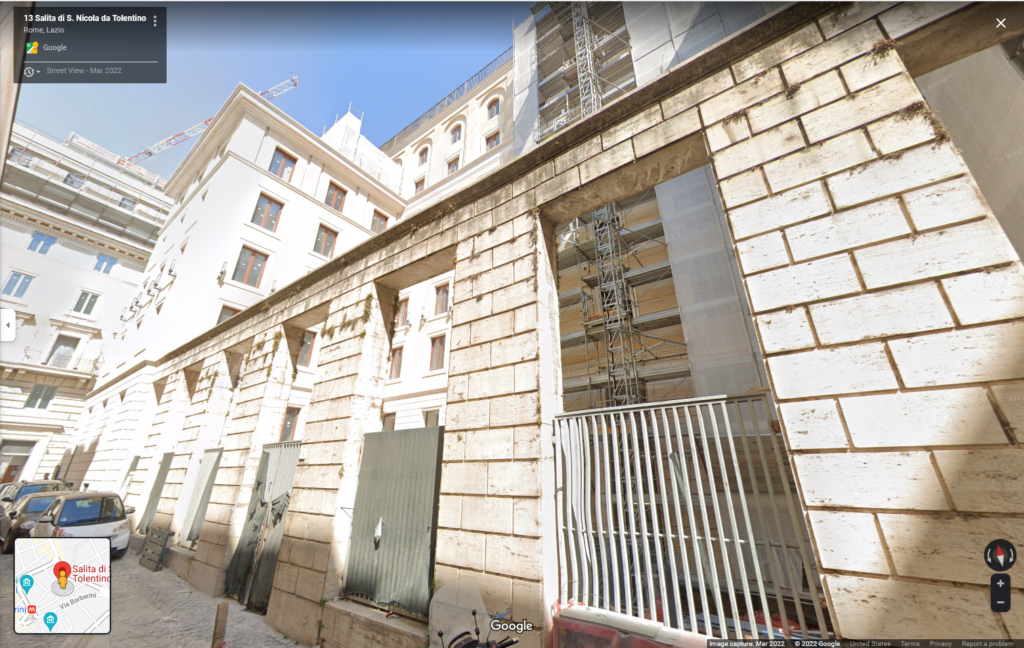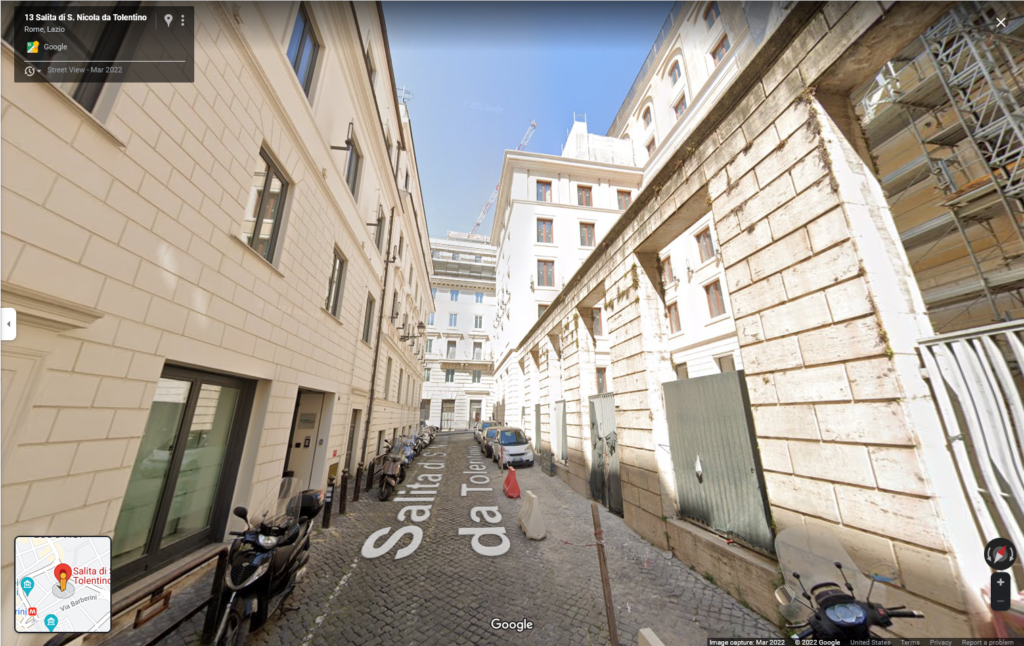 The entrance does seem to closely resemble with the hotel's renderings. Hopefully they'll get rid of the parking spaces on this narrow street once the hotel opens.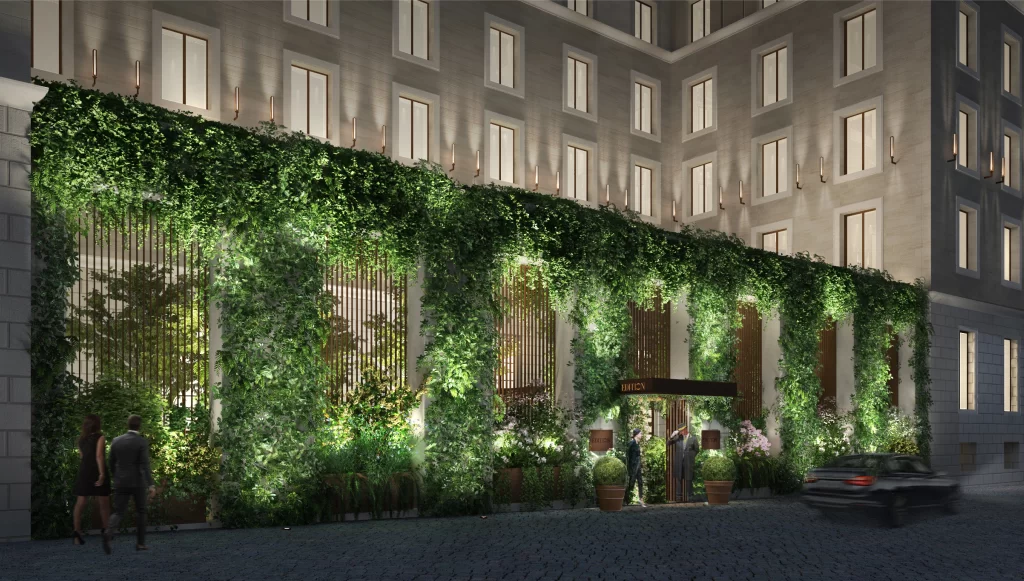 Conclusion
I'll be on a family trip to Europe this upcoming Spring, and will visit Rome as one of our destinations. Even though I had a great impression of the EDITION brand after my stay at The Bodrum EDITION, The Rome EDITION is a skip for me. I'd have to guess that the price would be insane considering its central location. Generally, it's quite difficult to find a hotel for 3 adults in Europe at the price tolerable for all of us, and many of the options in Rome are just out of the range of what we're willing to pay. We opted for Marriott's Homes & Villas instead to earn elite nights and a little bit of Marriott Bonvoy points.
I'm also err on the side of the location. Just by judging from the rendering and the height of the property, you'd need to be upgraded to a high floor for an outside view that's not a wall from your room. That alone is a very tough sell for me, especially if I'm paying the price I'd expect from an EDITION hotel.