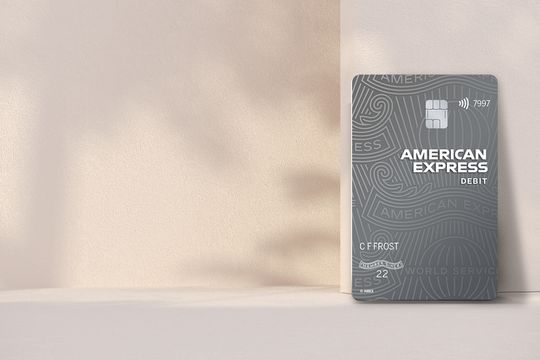 Advertiser disclosure: This post may include affiliate links (including sidebar banners) in which this site may receive compensation if a purchase is successfully made (at no extra cost to you) after being redirected from here. Thank you for your support!
American Express' New Checking Account- Is It Worth Considering?
American Express has launched its first digital checking account where you can earn interest and earn Membership Rewards points on your debit card spend. Is it worth considering of opening the account, and will it replace or supplement rewards you already earn through credit cards? Let's dive deep into this new development.
Checking Account Features
Here's a list of the checking account's features:
0.5% APY paid in form of cash, not Membership Rewards points. Interest rate may change in accordance to federal interest rate
Earn 1 MR points per $2 spent on the debit card
MR points can be redeemed as deposit to your checking account, but you can transfer to airline and hotel partners if you have an MR-earning credit/charge card (eg: American Express Gold Card)
No deposit requirement and maintenance fees
You need to have an Amex Personal Card for at least 3 months to be eligible to apply
Purchase protection
Fee-free ATM withdrawals on MoneyPass ATM's
Debit card comes with contactless feature
It's an interesting development from American Express as they historically have been focused on credit cards with decent saving account options. Amex has also been focused on digital banking with robust app and customer service with their online chat, which may attract younger customers. I personally like how their debit card looks.
Is it Worth Opening Amex's Checking Account?
Amex's new checking account does come with slightly better benefits than the average debit cards where they don't earn any type of rewards and purchase protection. However, they're not as good as what you'd get from credit cards so there's still not as much incentive to spend with their new debit. Although a 0.5% APY is decent under the current interest rate environment, there are slightly better options like prize-linked savings account such as PrizePool and Yotta where you can get more.
It still can be a good product to move your money to as American Express has great online support system with easy-to-use online chat feature that a lot of the bigger banks still don't have. Amex also condense all of your credit cards, savings, personal and business accounts in one. A person who values simplicity may be happy to try this out.
One big concern to have is the fact that it's an American Express card. Although acceptance rate is very good in the US today, you can still run into businesses that don't accept American Express. It's also an issue with international travel, and since it doesn't offer fee-free withdrawal abroad, the Charles Schwab Debit still triumphs on the international travel department.
Case Study: Tax Payment with Debit vs. Credit
One field where paying with debit may make more sense than credit is when you want to pay taxes online. On payusatax.com, you'll only pay $2.55 flat fee when you pay your federal taxes with debit, compared to 1.96% of the transaction on credit.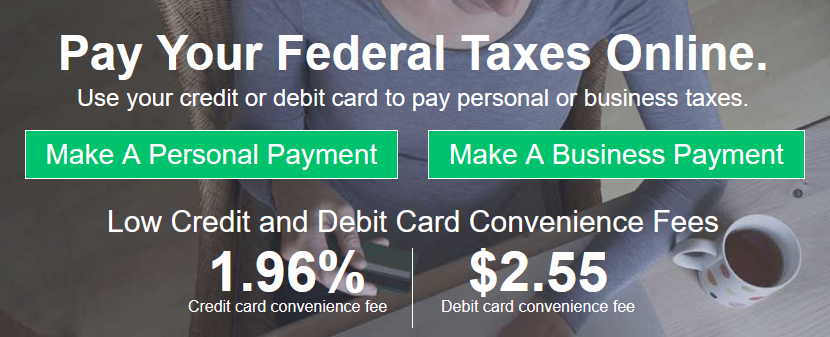 Let's say you need to pay $10,000 in federal taxes and you have the option to pay with the new Amex debit card or the Amex Blue Business Plus, which earns you 2x MR points per dollar spent up to $50,000 in a calendar year:
With debit: You pay $10,002.55 and earn 5001 MR points
With BBP: You pay $10,196 and earn 20,392 MR points
Assuming you redeem the MR points you earn from the tax payment at 1 cent per point, paying with debit will net you $9952.54 compared to $9992.08 with credit. On the surface, paying with debit looks like the better decision as it will save you around ~$40 in this case. But, credit cards do come with signup bonuses! Paying taxes with credit card is a great way to hit signup bonuses, which will yield better rewards than what you'd get from debit.
Conclusion
Even though the new personal checking account is a positive development for American Express and offer better features than the typical checking accounts, it still doesn't offer enough incentive to really move your money here. But at the same time, it doesn't really hurt you to give it a try as there's no fees and minimum deposit required. It can be good for those who have a lot of American Express cards and would like to keep less financial apps to keep track of your money.