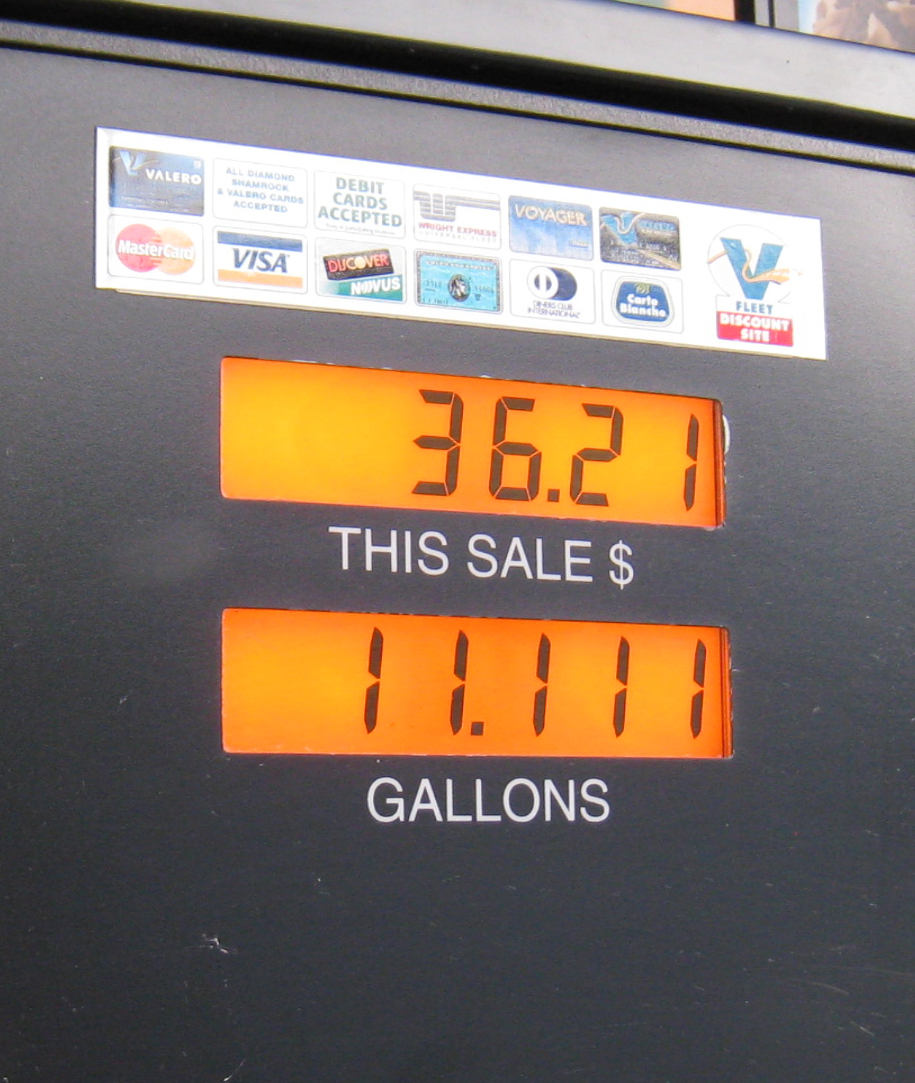 Advertiser disclosure: This post may include affiliate links (including sidebar banners) in which this site may receive compensation if a purchase is successfully made (at no extra cost to you) after being redirected from here. Thank you for your support!
Top 5 Credit Cards for Gas in 2022
Gas prices has recently skyrocketed ever since the pandemic. As a San Francisco Bay Area resident, it's common to see Regular gas at $5 per gallon! Here are some of the best credit cards to use for your gas fill-up to soften the blow of the price hike of oil. The credit cards below will make sure to give you more than the standard 2% return on all of your gas purchases with lucrative signup bonuses!
Citi Custom Cash- No Annual Fee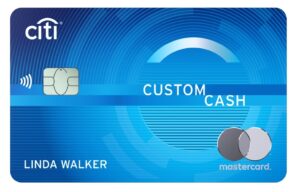 Citi Custom Cash is the newest, but exciting entry to the Citi ThankYou ecosystem. This card will give you 5x ThankYou points on the category you spend the most in a billing cycle of up to the first $500 spent. Even with the current price hike of gas, it's difficult for many to spend that much on gas in a monthly basis. You can reliably get 5x back as long as you dedicate this credit card to fill up gas on your car.
Beware that you cannot transfer Citi ThankYou points to travel partners unless you have the Citi Premier. Also, you can only get one signup bonus on Citi ThankYou cards every 24 months, so it may be best to hold off this card if you wish to transfer points to Citi's select airline and hotel partners.
Citi Premier- $95 Annual Fee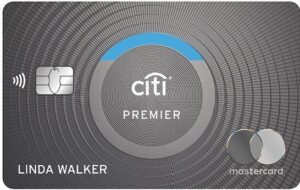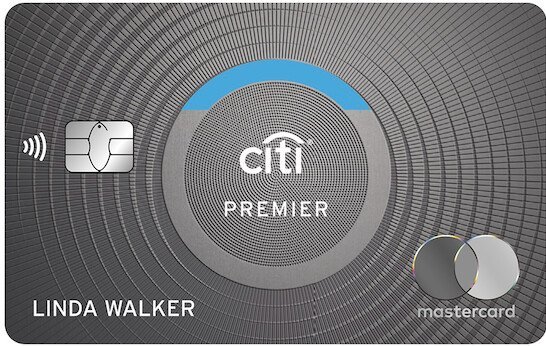 Citi Premier is the necessary card available to the public that earns Citi ThankYou points with the ability to transfer them to airline and hotel partners. On its own, the card will give 3x ThankYou points on gas purchases. While it's less than what you can potentially get from the Citi Custom Cash through spend, the Citi Premier boasts a higher signup bonus.
Due to the Citi 24 Month Rule of being able to receive just one signup bonus on ThankYou points-earning cards, you'll likely pick the Citi Premier first. It does come with a $95 annual fee, but comes with nice multipliers on daily spend categories like dining and groceries to help make up for the annual fee before discounting its sole ability to transfer ThankYou points to travel partners.
American Express Marriott Bonvoy Business- $125 Annual Fee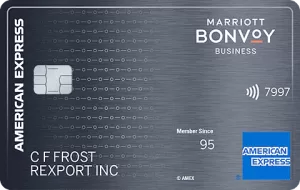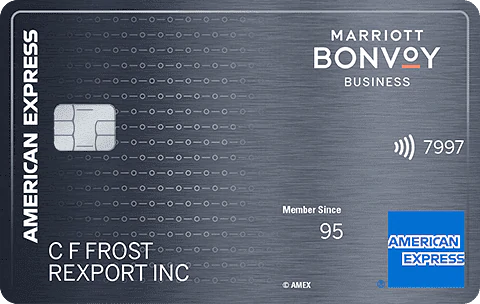 For Marriott Bonvoy loyalists, the Amex Marriott Bonvoy Business yields 4x Marriott Bonvoy points on gas spend. Marriott points are worth 0.6 cents per point conservatively, so the 4x multiplier can be translated to at least ~2.4% return per dollar spent on gas. It is a business credit card, so the application process is a little bit different.
The card does come with a $125 annual fee, but its annual free night certificate worth up to 35,000 Marriott Bonvoy points will more than make up its annual fee. Not to mention that this card provides 15 elite nights towards status and they're stackable with a personal Marriott Bonvoy card like the American Express Marriott Bonvoy Brilliant to shortcut your way into Platinum Elite. It can be a handy card for those going on a road trip and stay at Marriott hotels in the US!
American Express Hilton Surpass- $95 Annual Fee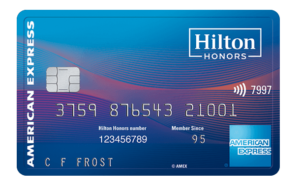 For Hilton Honors loyalists, the Amex Hilton Surpass yields 6x Hilton Honors points on gas spend. Hilton points are worth 0.4 cents per point conservatively. Just like the Marriott Bonvoy Business, the yield can be translated to at least ~2.4% return per dollar spent on gas.
The card does come with a $95 annual fee. Unlike the Marriott Bonvoy Business, it does not give you a free night certificate. But, it does give you complimentary Hilton Honors Gold status. Again, it can be handy if you like going on road trips and stay at Hilton hotels in the US!
US Bank Altitude Reserve- $400 Annual Fee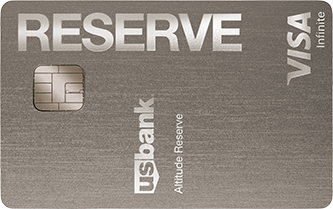 The US Bank Altitude Reserve makes for an interesting case as a gas credit card. It provides 3x points on mobile wallet purchases. Most gas pump stations these days allow you to pay through your mobile phone (Apple Pay, Google Pay, Samsung Pay, etc.) from the gas company's app. If your local pump allows you to do so, then you can take advantage of the Altitude Reserve's bonus multiplier on mobile wallet spending.
The card boats a hefty $400 annual fee. But, it comes with a $325 annual travel credit that works very similarly to the Chase Sapphire Reserve, reducing its effective annual fee to $75. Other than that, the card gives the typical premium travel card benefits like Priority Pass Select, Global Entry credit, and no foreign transaction fee. It's an excellent card for those who just want a single credit card in their wallet to use as a daily driver with the added benefits of great travel benefits.
The downside of the Altitude Reserve is that US Bank does not have any travel partners to points too, making the points earned as good as cashback. Nonetheless, 3% cash is still good for gas purchases.
Gas Loyalty Programs
Speaking of wallet mobile purchases, gas companies have their own loyalty programs that you can easily access by downloading their mobile apps. Making an account on them is free, and you can even get slight discounts by just being a member. You can also earn status the more you fill up your gas at a certain gas company to get slightly better discounts. They're not too in-depth compared to airline and hotel loyalty programs. But, they're easy ways to stack more rewards towards your gas spend on top of the rewards you're already getting from your credit card spend.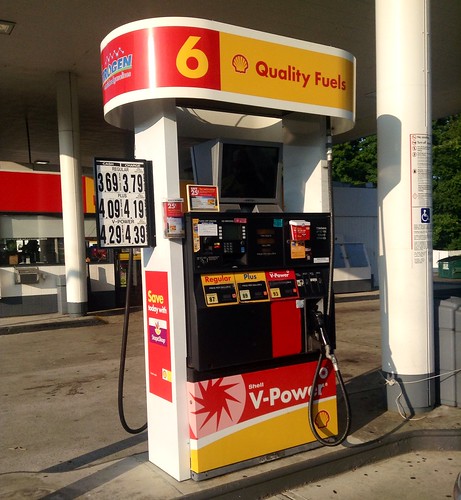 Recently, Shell has announced their partnership with American Airlines where you can earn 2 American Airlines AAdvantage Miles per gallon filled at a Shell gas station. All you have to do is link your AA frequent flyer number to your Shell account. As AA Miles are a bit difficult to get outside of their co-branded credit cards, this can be an easy way to earn some AA miles. For example, if you fill up 10 gallons of gas for $50 with the Citi Premier with your AA account attached to your Shell, then you'll be earning 20 AA Miles plus 150 Citi ThankYou points.
If you prefer to earn cash instead, then you can simply elect out on the mobile app.
Of course, you should shop around to find the best deals in accordance of your most convenient gas stations near you.
Conclusion
Here are the top 5 credit cards for gas in 2022. Gas is a rather uncommon category that credit card companies have yet fully capitalize on. Citi so far has been the issuer where they cover the gas category quite well with the Citi Premier and Citi Custom Cash, allowing you to transfer Citi ThankYou points to travel partners, provided that you have the Citi Premier opened.
Marriott and Hilton loyalists can get decent returns on gas spend with the Amex Marriott Bonvoy Business and Hilton Honors Surpass respectively.
Then finally, the US Bank Altitude Reserve is an excellent card for those who want a single credit card in their wallet that does many things well thanks to the mobile wallet spending category that works for gas, with premium travel benefits on top.
With all that said about credit cards, do make sure to check out the gas loyalty programs you can find on your phone app store to stack more rewards on top of your credit card rewards.
Do you have any other credit card recommendations that are good for gas? Let me know in the comments!