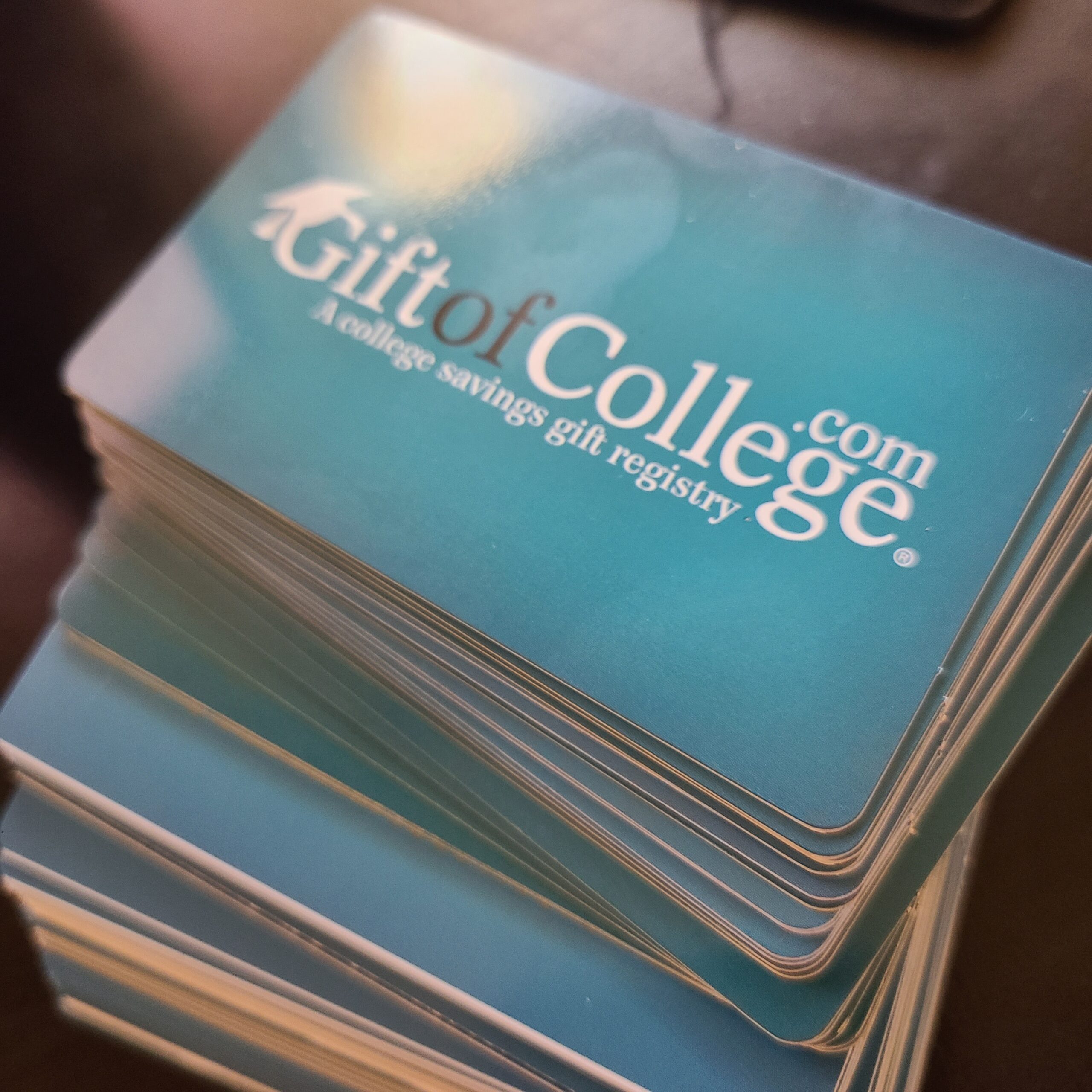 Advertiser disclosure: This post may include affiliate links (including sidebar banners) in which this site may receive compensation if a purchase is successfully made (at no extra cost to you) after being redirected from here. Thank you for your support!
Earn Points by Paying Off Student Loans with Gift of College
Gift of College gift cards allow you the opportunity to pay off your student loans with credit cards. What if the process of paying off the student loans can be made more "fun" by earning credit card points along the way? With that, you're doing the responsible thing to do financially by paying off debt and get you closer to your next vacation at the same time!
What is Gift of College?

Gift of College is a third-party service where you can send gift cards for the purpose in paying of student loans to your loved ones or yourself. It's also possible to fund a 529 plan for your children to help them fund their college expenses much later on. For the purpose of this post, I'll focus on the student loan aspect as I have no experience in dealing with the 529 plan.
You need to register an account to be able to link your student loan provider. Before you buy any gift cards, you should check whether or not your student loan provider accepts Gift of College gift cards.
Gift of College works with major student loan lenders within both private and federal. If your loan isn't included, you can always try to refinance your current loan to a servicer where Gift of College works on.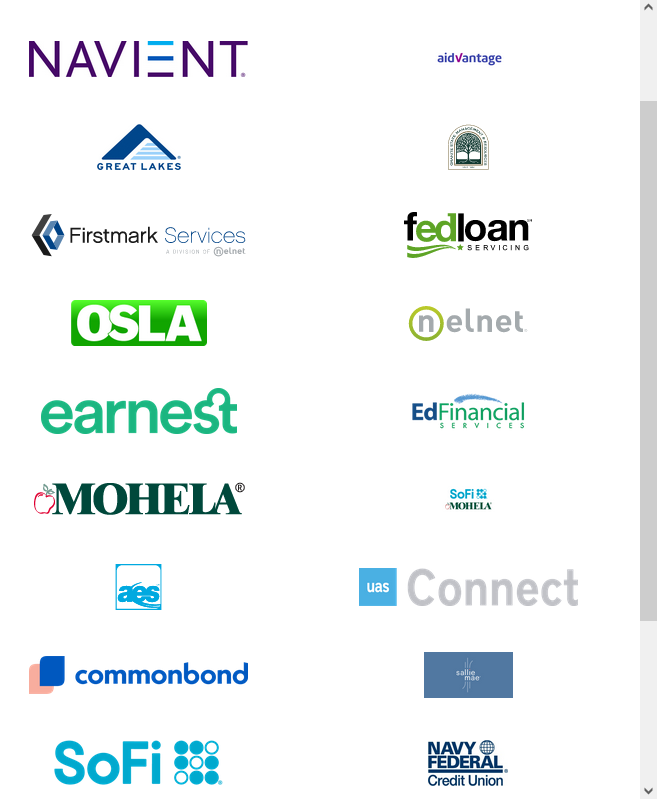 I personally have SoFi/MOHELA as my private loan lender and EdFinancial for my federal loan, and they have been working very fine. If you're interested in refinancing your loan to SoFi (private lender), I have a personal referral link where we'll both get $300 taken off our student loans. By signing up through my referral link, we can help each other beat student loans!
Be aware that refinancing a federal student loan to a private lender will lose you unique federal benefits. For example, federal loan interest rates have been reduced to 0% since the beginning of the COVID pandemic until May 2022 (can be extended) that private lenders don't provide. Another example could be that you'd lose the chance of possible student loan forgiveness in the future. I wouldn't put all my bets into it happening, but that's usually a deterrent in refinancing a federal student loan to a private lender.
Keep in mind that Gift of College may take at most 14 business days to process. From my experience, it's very rare for it to not go through before 7 business days. Interest accrue daily, but depending on your loan amount and the interest rate, they could be neglibible or makes Gift of College not so great. But, the psychological effect of earning credit card points while you're trying to be debt-free can be empowering itself and motivate you to pay them off sooner, even at the cost of paying a little bit more interest. And, don't forget that student loan interest is tax deductible up to $2500 a year!
Where to Buy Gift of College Gift Cards
There are two ways to get Gift of College gift cards, in-store and online.
In-Store
Gift of College gift cards are sold in many grocery chains throughout the US. The Gift of College site has a handy Map Locator tool to help you find the nearest store near you by simply entering your ZIP Code.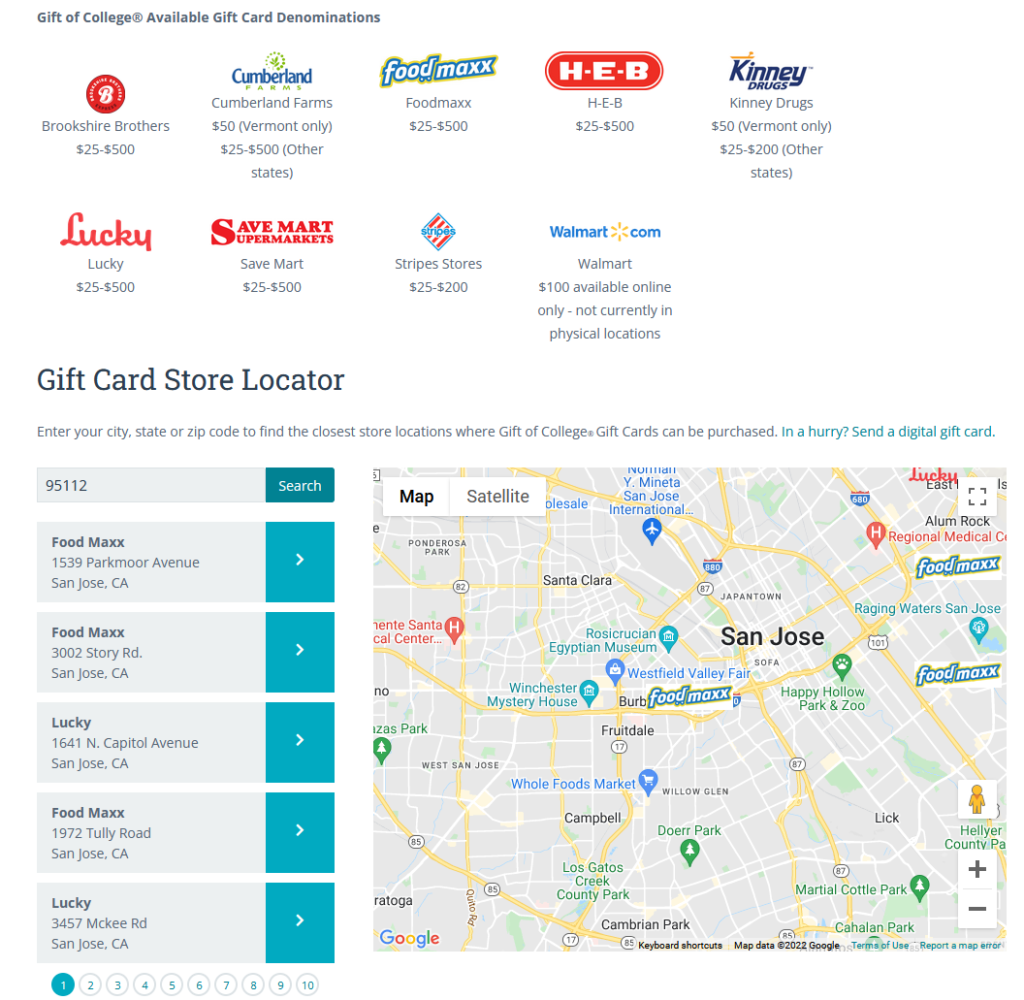 Gift of College gift cards charge you an extra $5.95 activation fee just like Visa/MasterCard gift cards. Thus, it's best to buy them at the highest denomination as you can to greatly reduce the cost effect of the activation fee. Stores with $200 cap would make you pay a ~3% fee ($200/$205.95), which is hard to get value back unless you have plans in redeeming points for high-value flights. Buying gift cards with $500 would only yield a surcharge of ~1.12%, in which a simple 2% cashback card can beat. The reward is much higher for the more luxurious flights, of course.
The best stores to get Gift of College gift cards from are the stores with denominations up to $500 like:
Brookshire Brothers
Cumberland Farms (except for Vermont)
FoodMaxx
HEB
Lucky
Save Mart Supermarket
Not only do they come with $500 denominations, they also work well with credit cards with enhanced multipliers on the grocery store category. Cards like the American Express Gold Card, Citi Premier, and Capital One SavorOne would be excellent to buy these gift cards at the mentioned stores. Cumberland Farms apparently code as gas station instead. There are some great points earning cards for gas.
The drawback is that the stores are very location dependent. If you don't live near any of the stores mentioned above, then you'll have a hard time getting value out of buying Gift of College gift cards outside of hitting the signup bonus requirement as a last resort.
Online
The online method to buy Gift of College gift card is capped at $200 that also comes with $5.95 activation fee regardless of your loaded amount. With the online method, you'll be paying at least a 3% fee, and since it's an online purchase, it doesn't belong to any category so the value proposition isn't very strong.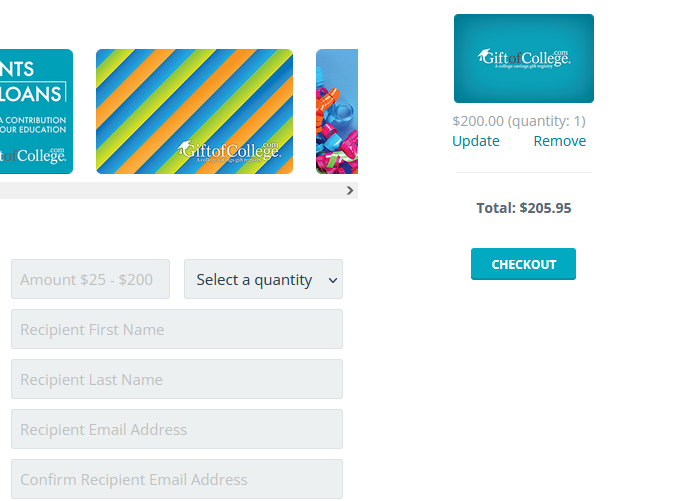 Is Buying Gift of College Gift Cards Risky?
Buying Gift of College gift cards can be lucrative, but there is an element of risk. Buying gift cards to earn points is usually against the Terms & Conditions with some issuers like American Express that can lead to points clawback or even a shutdown. But, it's also very difficult to enforce since most grocery stores don't send data of items you purchased to the payment processors. I'd even discourage you from buying the gift cards online as I'd suspect that'd be more suspicious since the line of item in the transaction will be a lot more apparent that you're buying a gift card from GiftofCollege.com
The thing I'd be cautious about is the transaction amount. I would try to mix my gift card purchase with organic grocery spend to mask the fact that I'm buying gift cards. Having your transaction line consisting of $405.95 or $505.95 at the same store consistently could raise some eyebrows. Many times I'd even buy $250-$300 worth of gift card. It's not optimal, but it falls more under a "sensible" amount for a single grocery store visit.
Obviously, don't think about buying $10,000 worth of gift cards in one transaction at a grocery store. That's a huge red flag! Who in their right mind spends $10,000 at a grocery store in a single visit!?
You'll also be dealing with human cashiers, so there's a possibility where some stores will reject you for trying to buy a gift card with a credit card. If that's the case, I wouldn't try to make a big deal out of it and just move on and try my luck at another store. My favorite trick is that I "forgot" my debit at home to avoid potential scrutiny if I get refused. Sometimes, it all comes down to a certain employee inside the store refusing you when you've been doing it at the same store. With that, I'd just avoid that employee in the future and continue to do my business with another employee.
Conclusion
Paying off student loans can be made more fun and involved by earning credit card points with Gift of College gift cards to seal the deal your next trip! However, it's only worth to do if you're nearby stores with $500 denominations so the activation fee surcharge won't hurt as much. Be careful of the transaction amount and don't make it look obvious when buying gift cards at grocery stores. Lastly, understand that buying gift cards with credit cards in general poses risk of points clawback and shutdown, so proceed with caution.