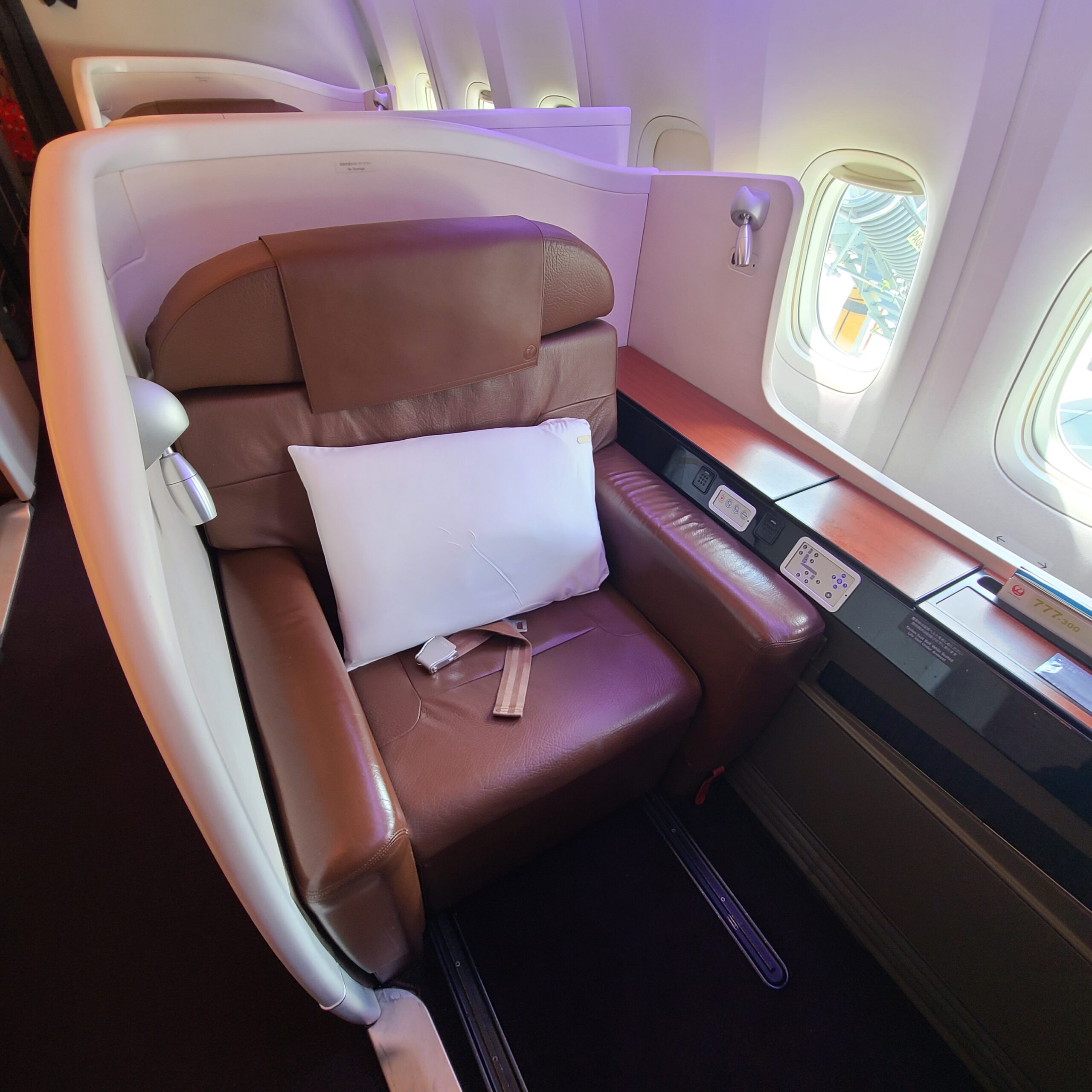 Review: Japan Airlines First Class Boeing 777-300ER (SFO-HND)
SFO-HND
Flight No: JL1
Depart: 12:00
Arrive: 15:10+1
Duration: 10 hours 10 minutes
Plane: Boeing 777-300ER
Seat: 1A
For my long-awaited trip to Japan, I started off the journey very well with Japan Airlines' First Class on their Boeing 777-300ER. It was also my first time flying First Class internationally, so it was a flight I was looking forward to with much bated breath!
I planned both flights in First Class coming to and returning from Japan with the ANA First Class saved for the end. I was going for a comparison with the old and the new.
Japan Airlines First Class 777- Booking
I booked this fantastic flight with 80,000 American Airlines miles, plus $5.60 in taxes and fees! Earning American Airlines miles is a bit harder to do since it's not a transfer partners to the major flexible currencies like Amex Membership Rewards, Chase Ultimate Rewards, or Capital One Miles. Although there was that one time where AA was a transfer partner of Citi ThankYou, but I wouldn't expect it to return again.
Thankfully, there are couple of co-branded AA cards you can signup for issued by Citi and Barclays. You may also earn them through Bask Bank, in which they have a savings account that would let you earn AA miles instead of interest. The federal interest rate would affect the amount of miles you'd get, but as of 2023, you may earn 2.5 AA miles per $1 saved per year.
Since Hokkaido is my first destination of my Japan trip, I would then have a connecting flight to Sapporo in First Class as well. AA's program is nice in a way that it allows me to try out 2 different products for the same price as I would pay if I landed in Tokyo thanks to its regional award pricing for AA's partner flights.
Initially, I was only able to select the 2nd row of the First Class Cabin or the middle of the first row, but the window seats for the first row were unlocked days before check-in. I moved myself to 1A from then on.
Japan Airlines First Class 777- Check-in
I got to SFO around 1 hour before my flight. Since there were only 2 passengers in First Class, the check-in line was virtually empty. After getting my luggage checked-in and receive my boarding pass, I was told that I'd have access to the British Airways Lounge. There's actually a JAL Sakura Lounge, but I think it was closed during my time at the airport. I heard it wasn't a good lounge at all anyway.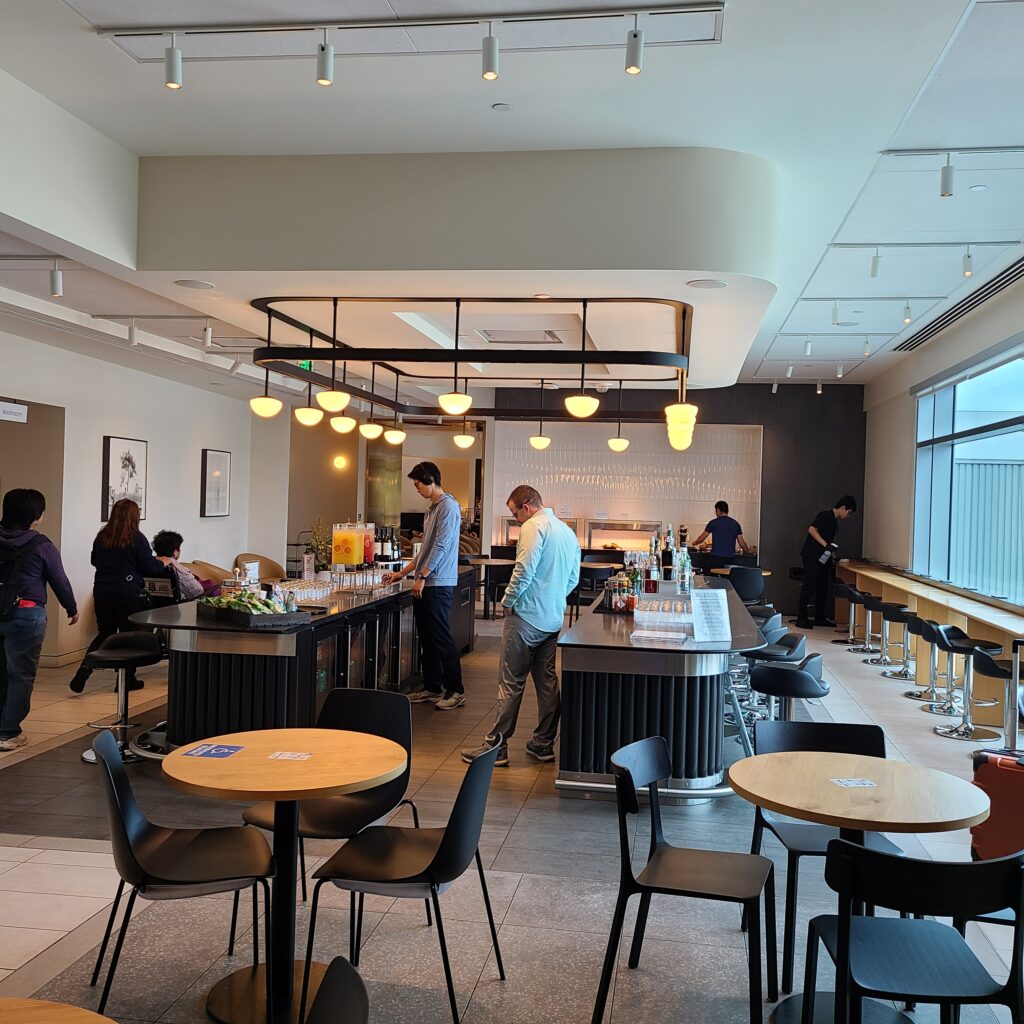 The British Airways Lounge was decent, but the First Class ground experience in SFO for Oneworld is nothing outstanding. That's why I decided to not arrive too early to the airport.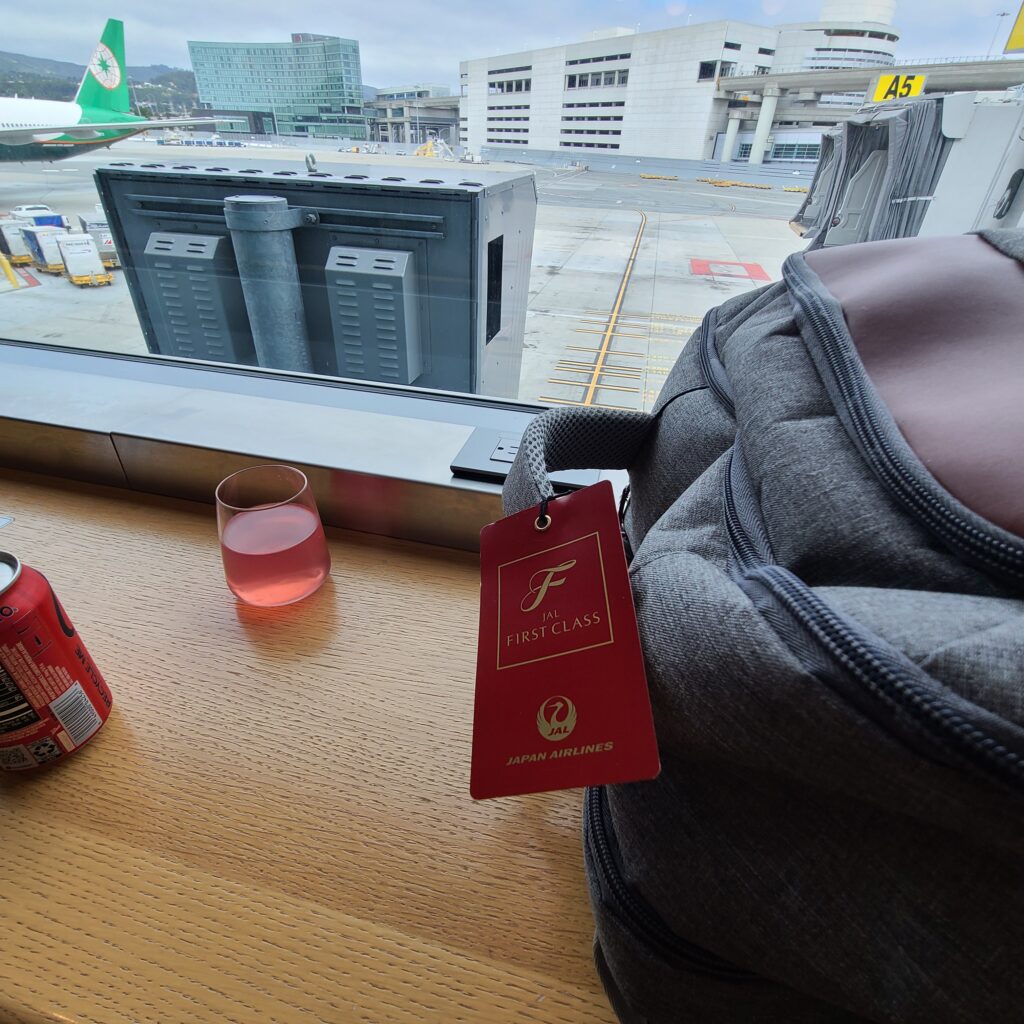 Japan Airlines First Class 777- Boarding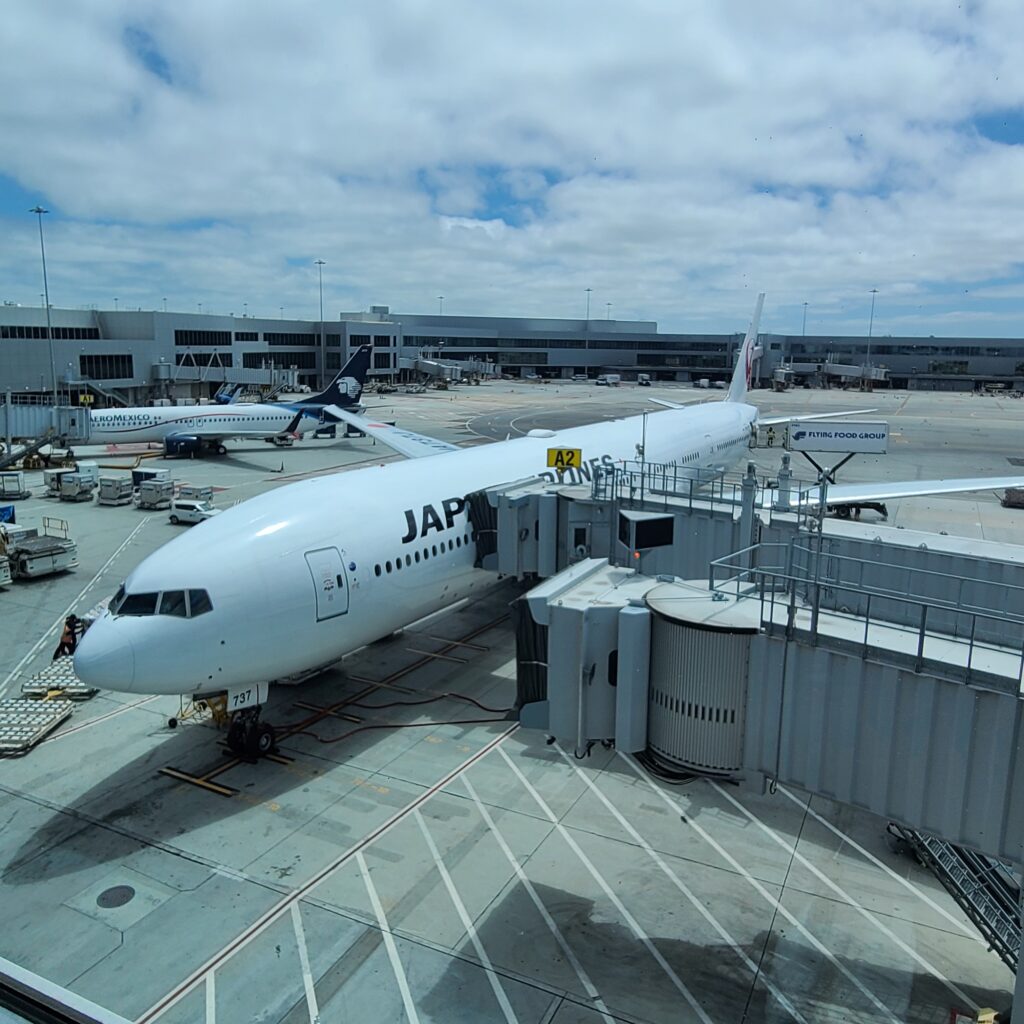 Being in First Class allowed me to board the plane much earlier than most.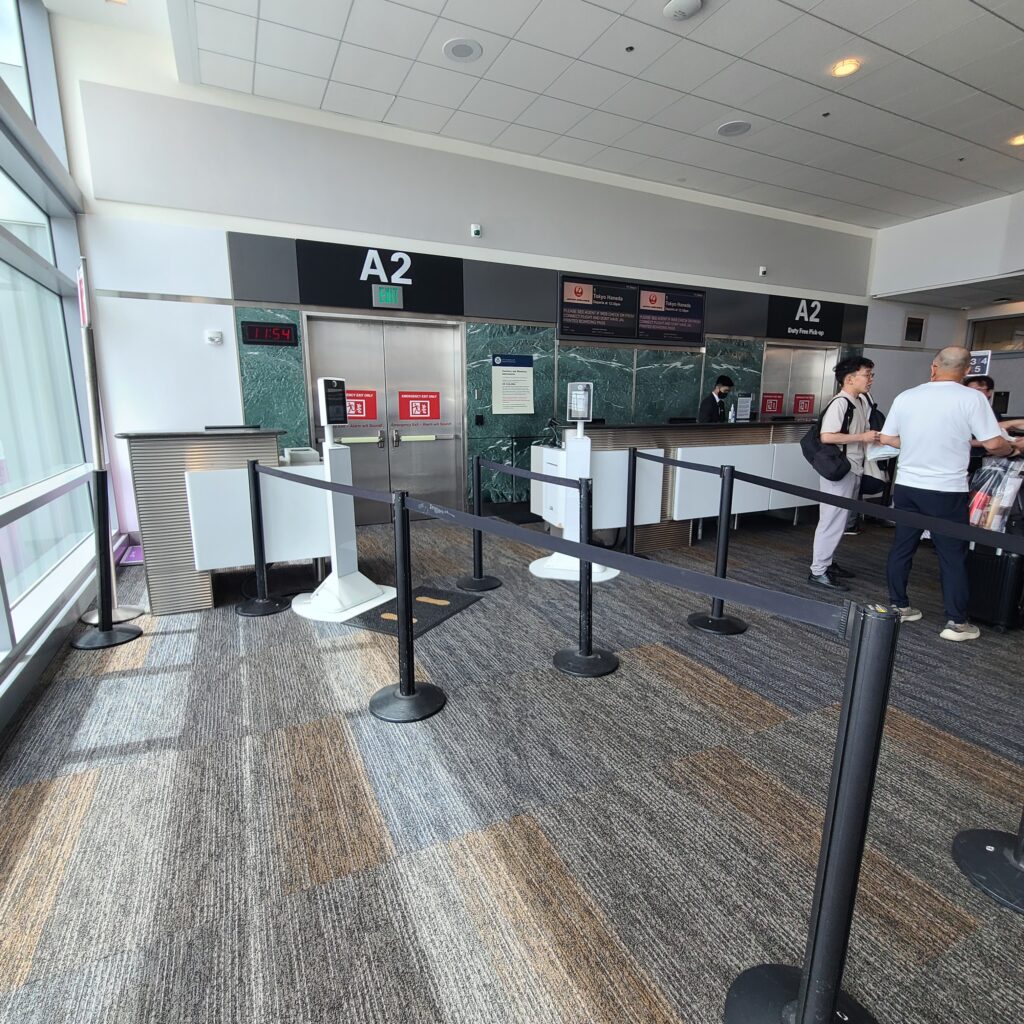 Japan Airlines First Class 777 Seats
I couldn't believe myself when I walked down to the First Class cabin. I mean, it's only been a few years ago since I flew in Business Class thanks to points & miles. First Class felt like another world!
JAL's First Class seat on the 777 is a big throne covered in brown leather with wood furnishing next to it to place your personal items. While the seats has no doors, they still felt quite private as the partition cover your whole body except for your feet.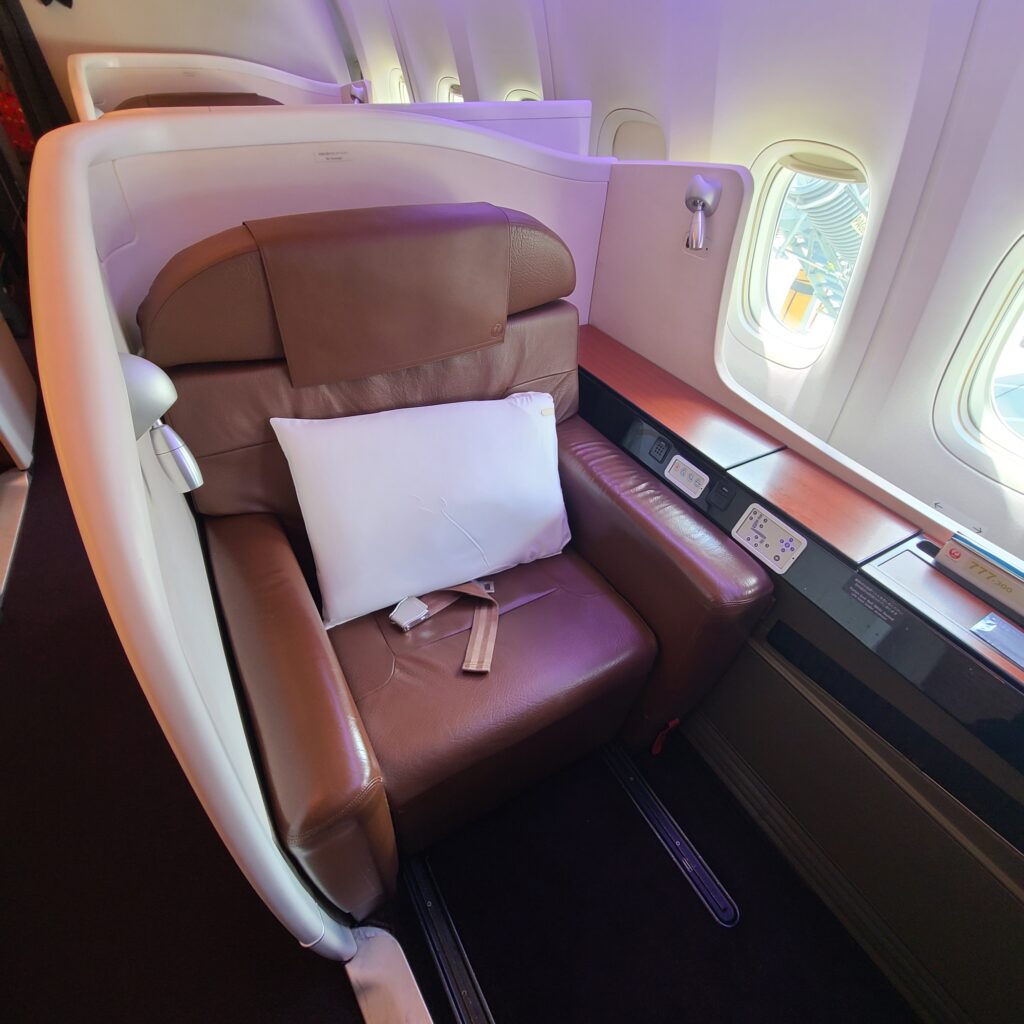 The seat can be configured into preset relax and lie-flat mode. But, you can also manually adjust them to your preference too.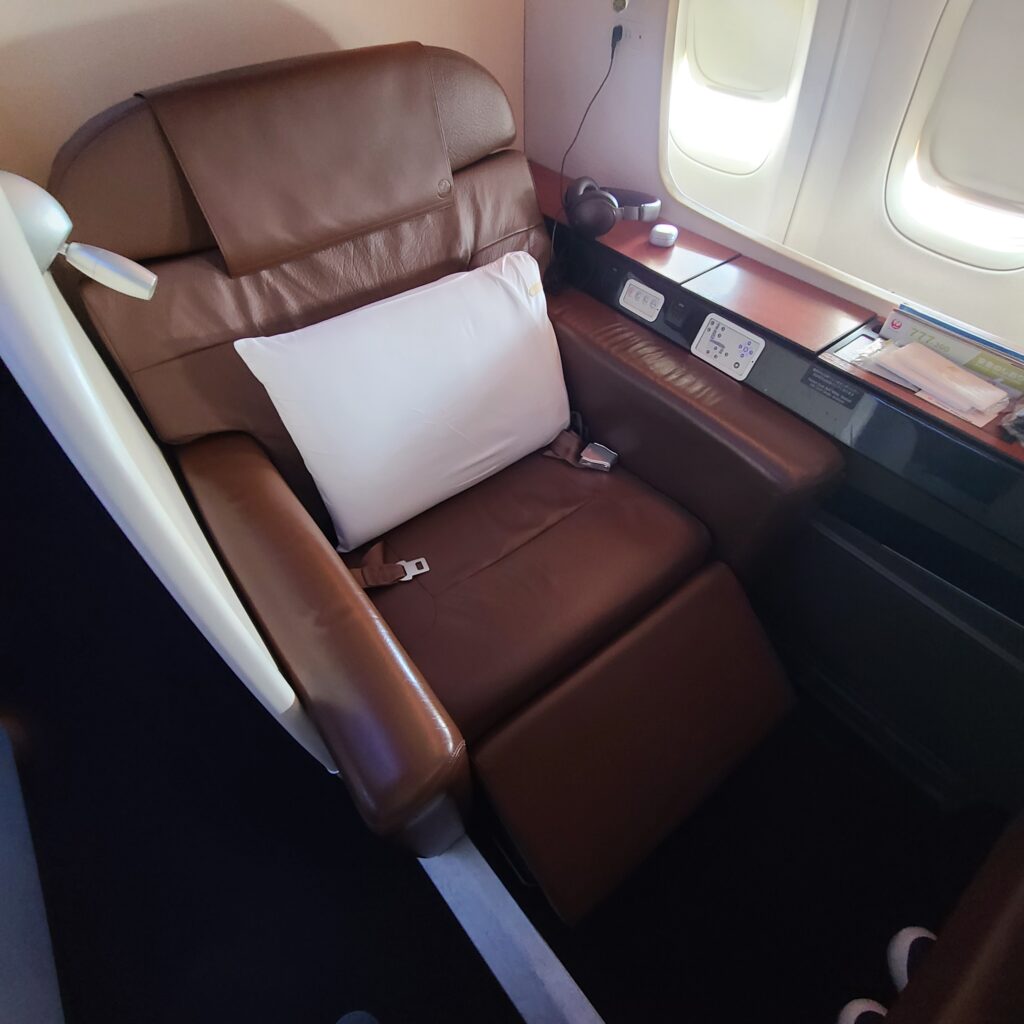 The seat size is bigger than all Business Class seats I've tried, so the bed in the sky would in turn be more spacious.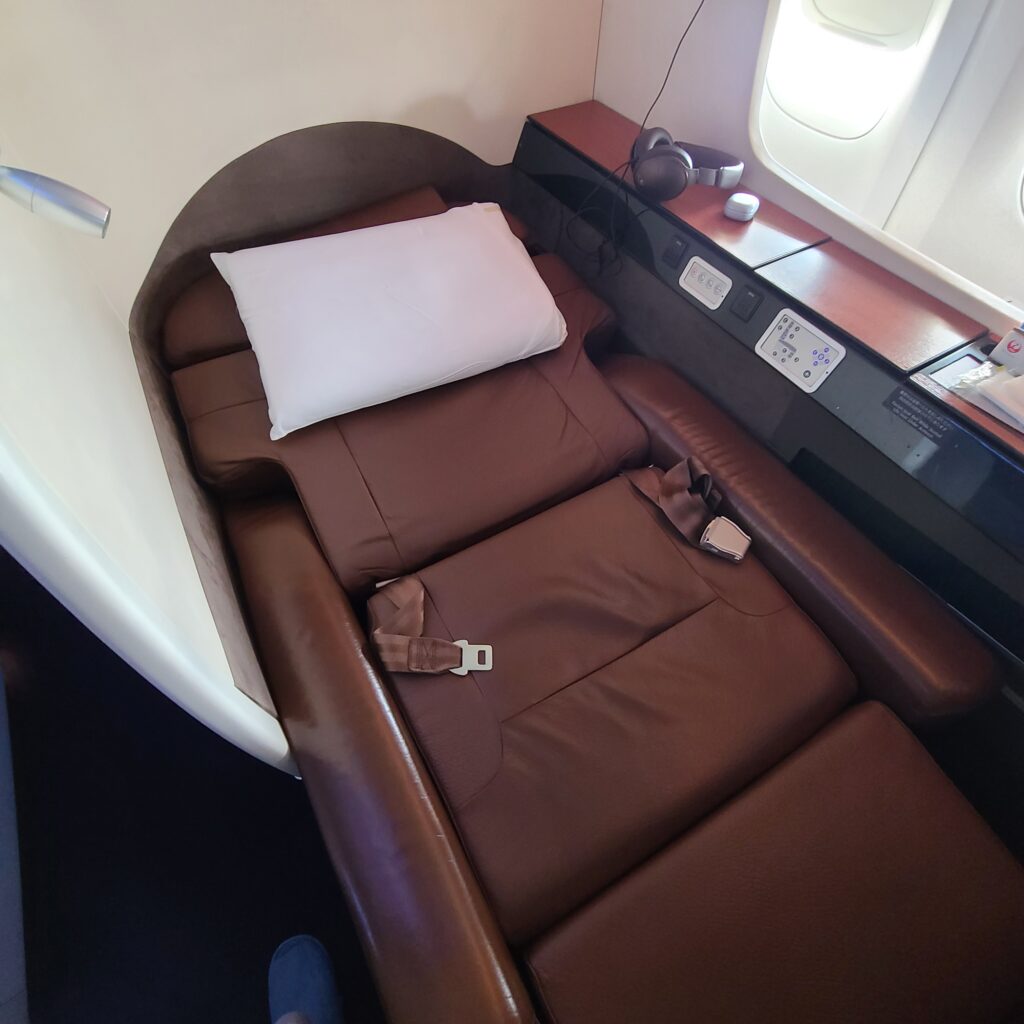 There are 2 reading lights on both sides of the seat.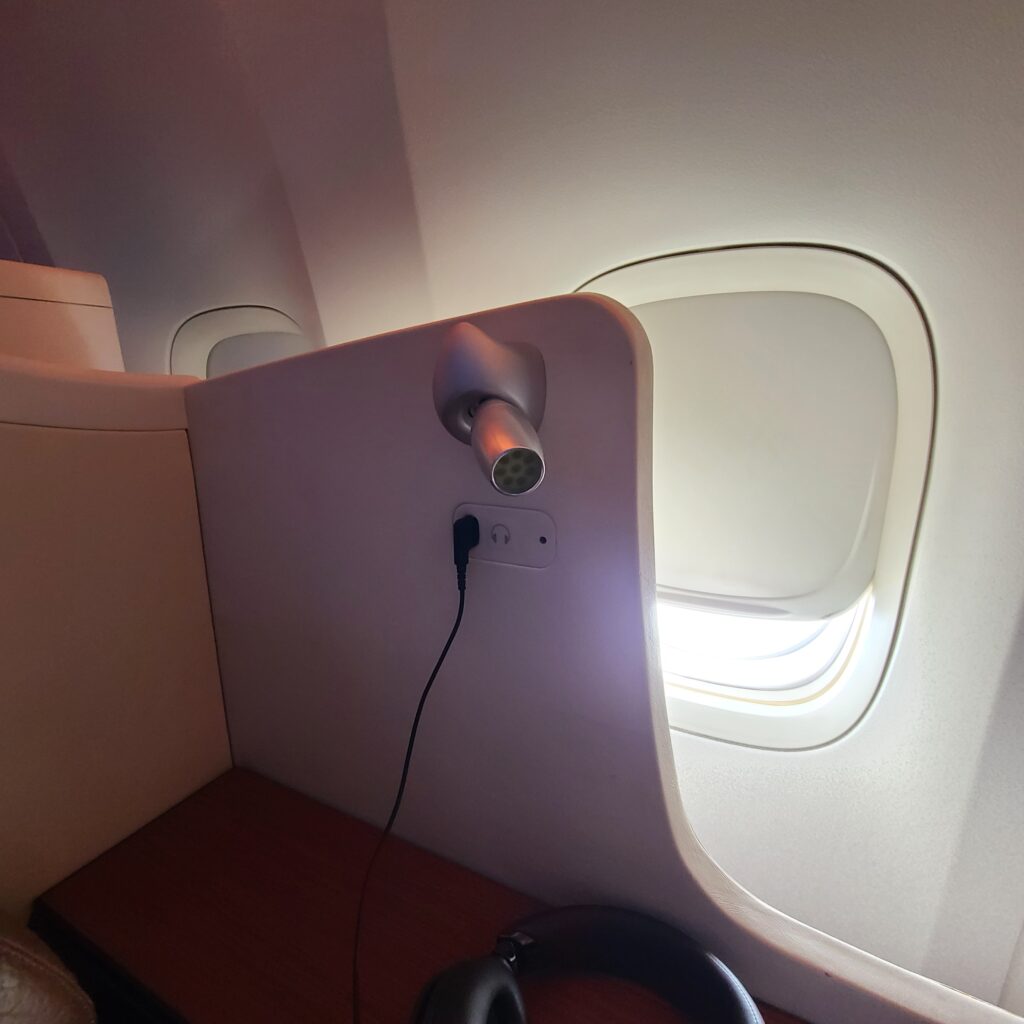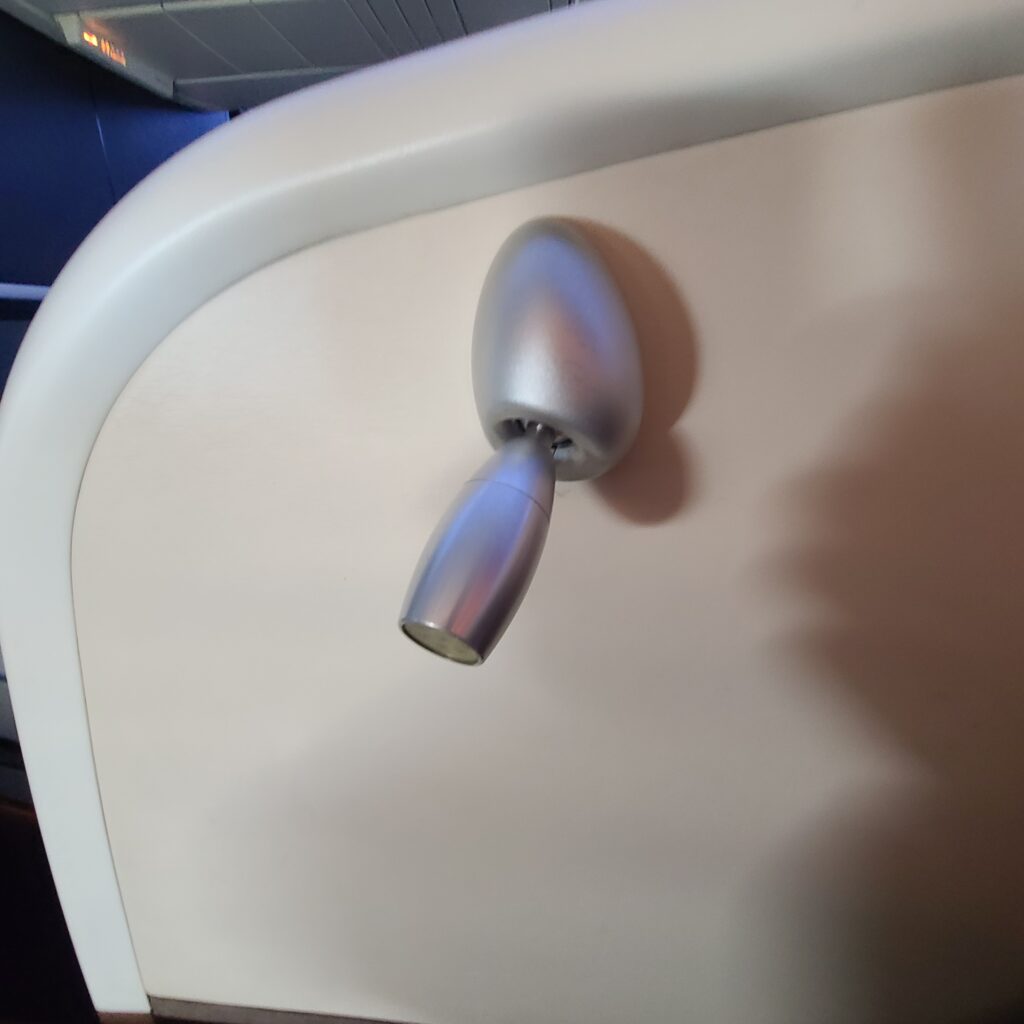 The seat has a tray table that can be push and pulled. The ottoman underneath can be used for leg rest or for a companion to join you for meals. The space underneath is big enough for a carry-on luggage to fit.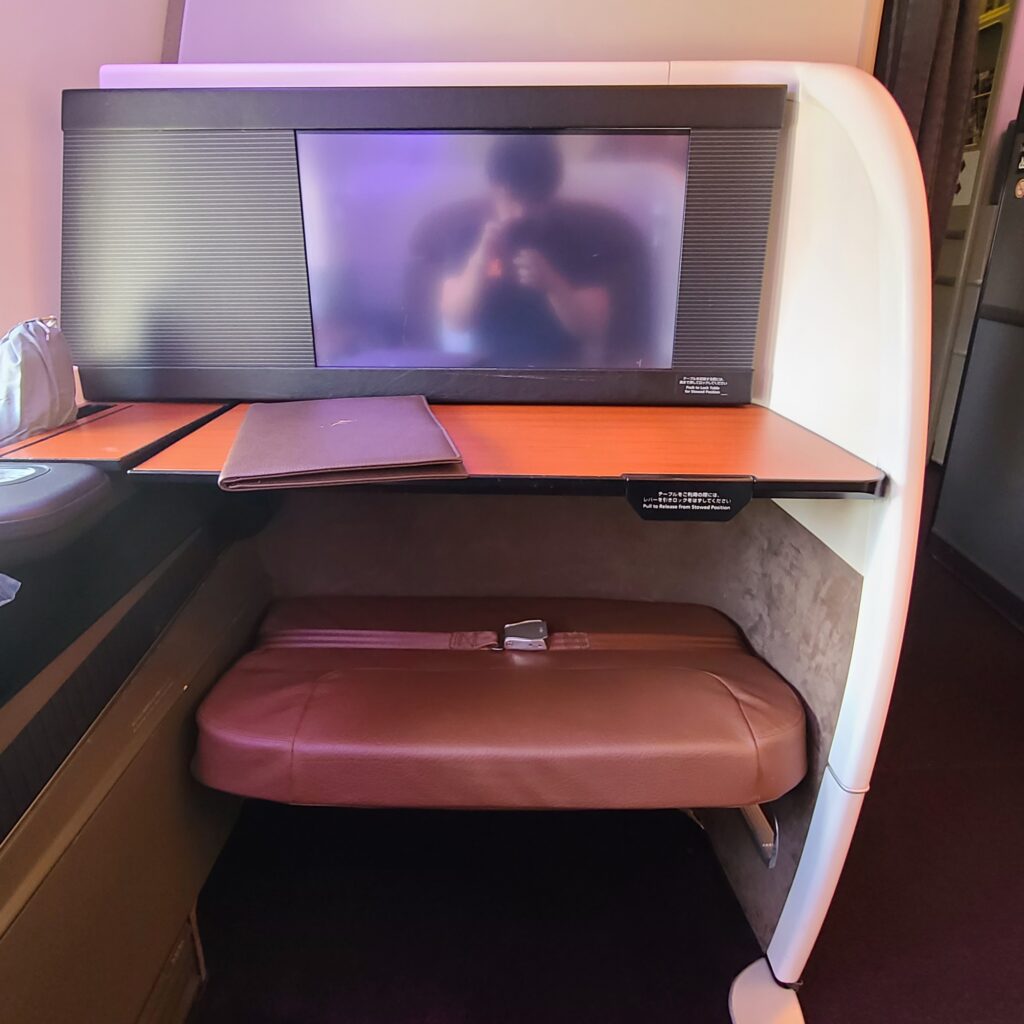 There was a scuffed mark on a part of the cubicle because of the movable tray table, but it was no big deal to be honest.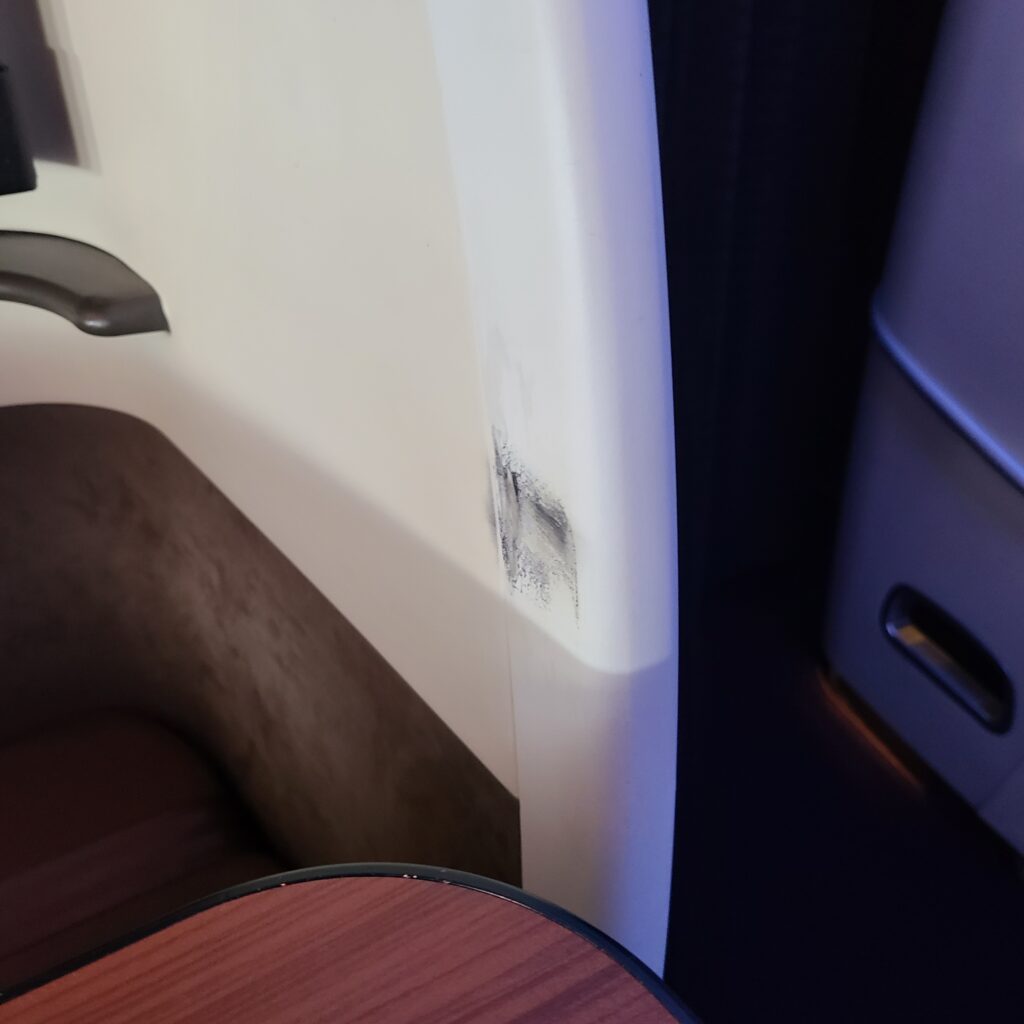 Three separate window views! How cool!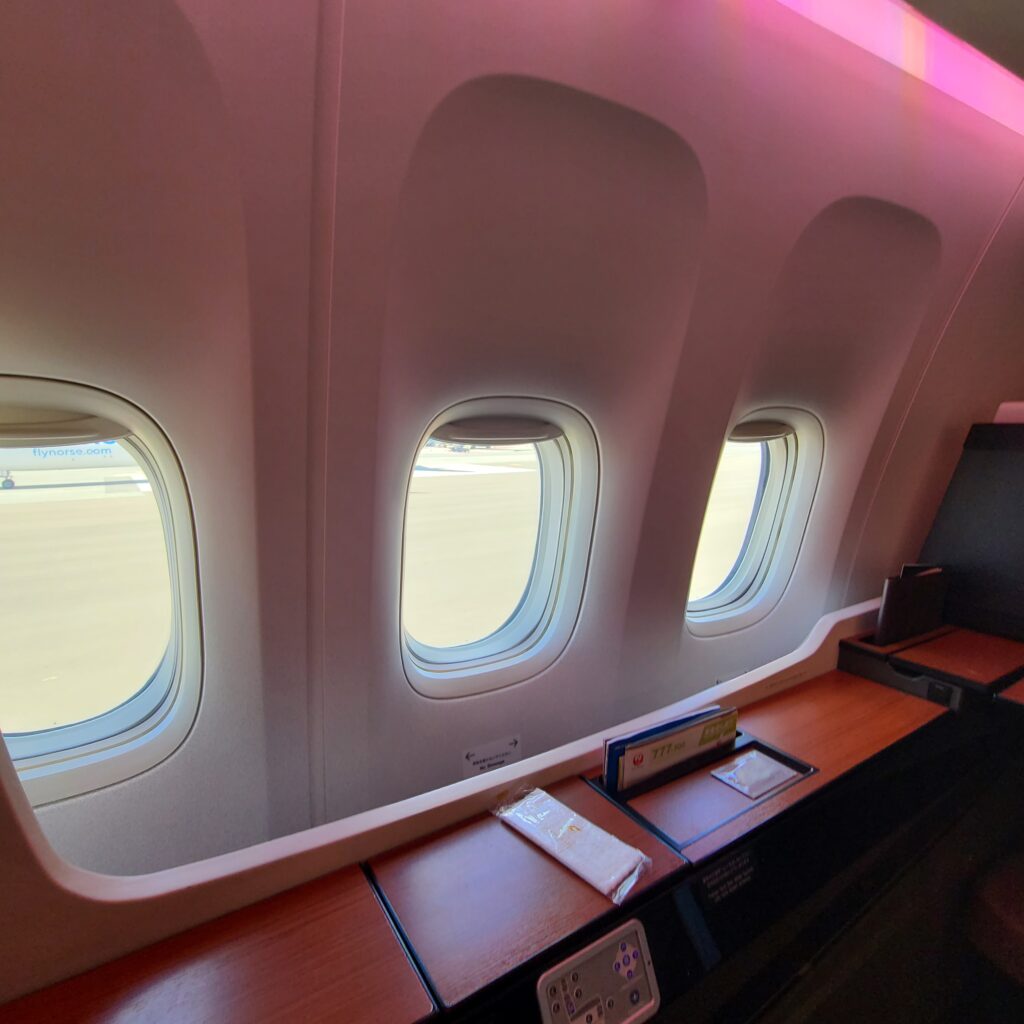 The wood furnishing and brown color scheme overall gives JAL First Class a traditional Japanese look.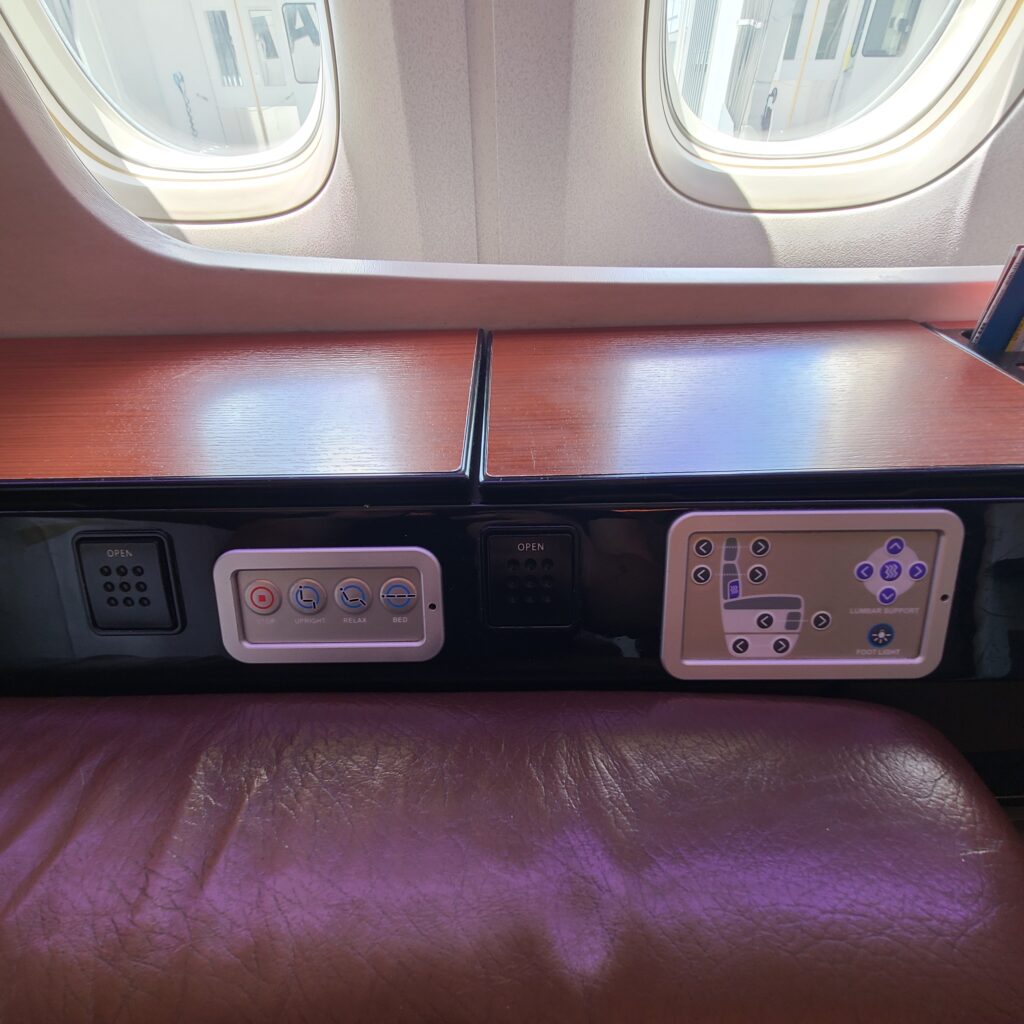 Underneath the wood furnishing provide ample storage spaces.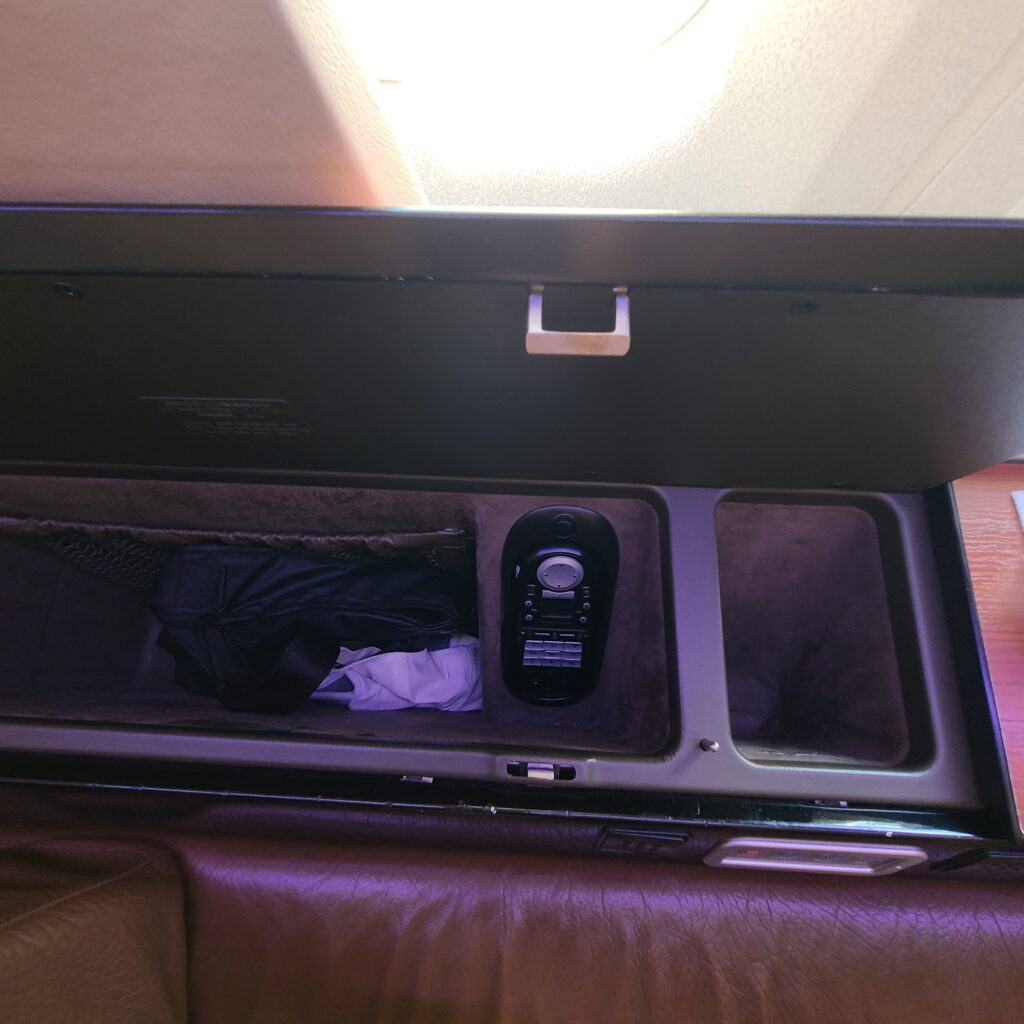 Amenity kits were placed on top of the furnishings once I boarded, which I'll cover more in depth later.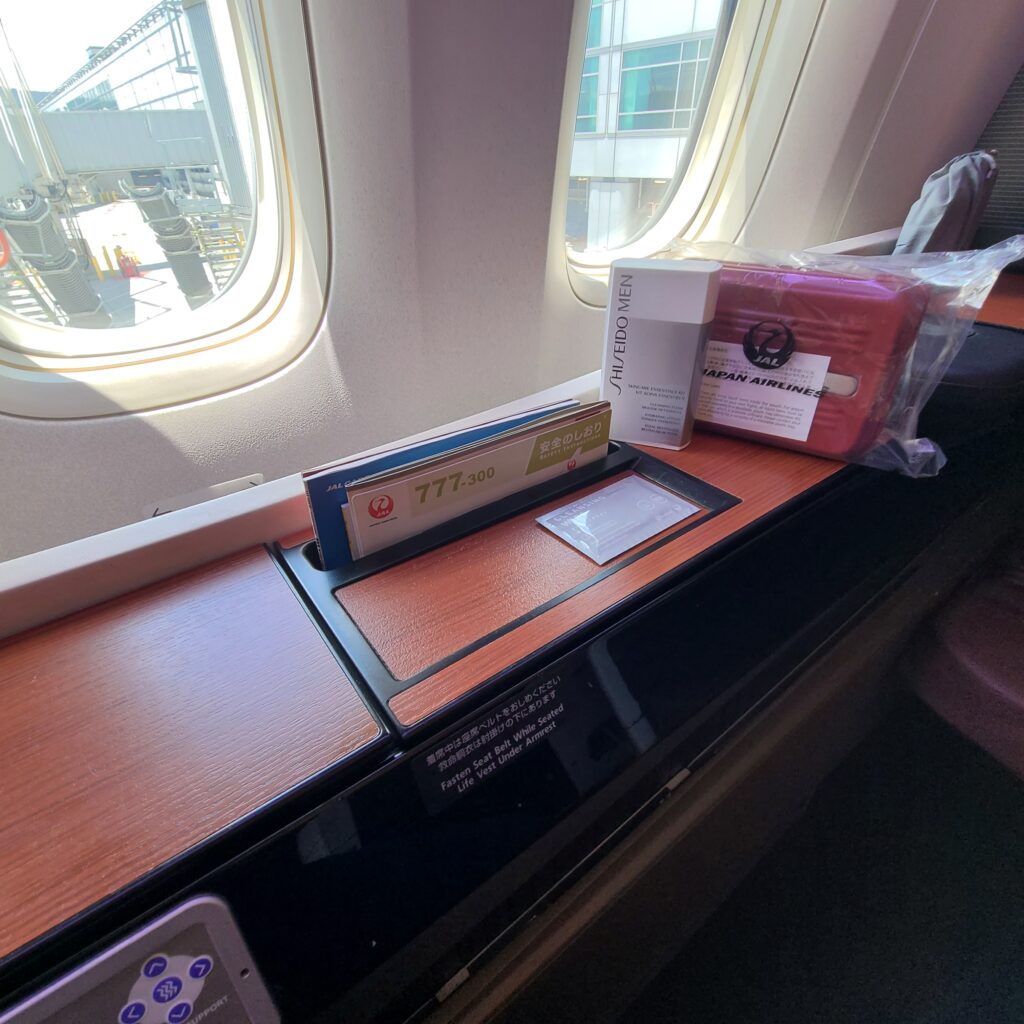 I chose orange juice as the pre-flight drink and moist towelette was given.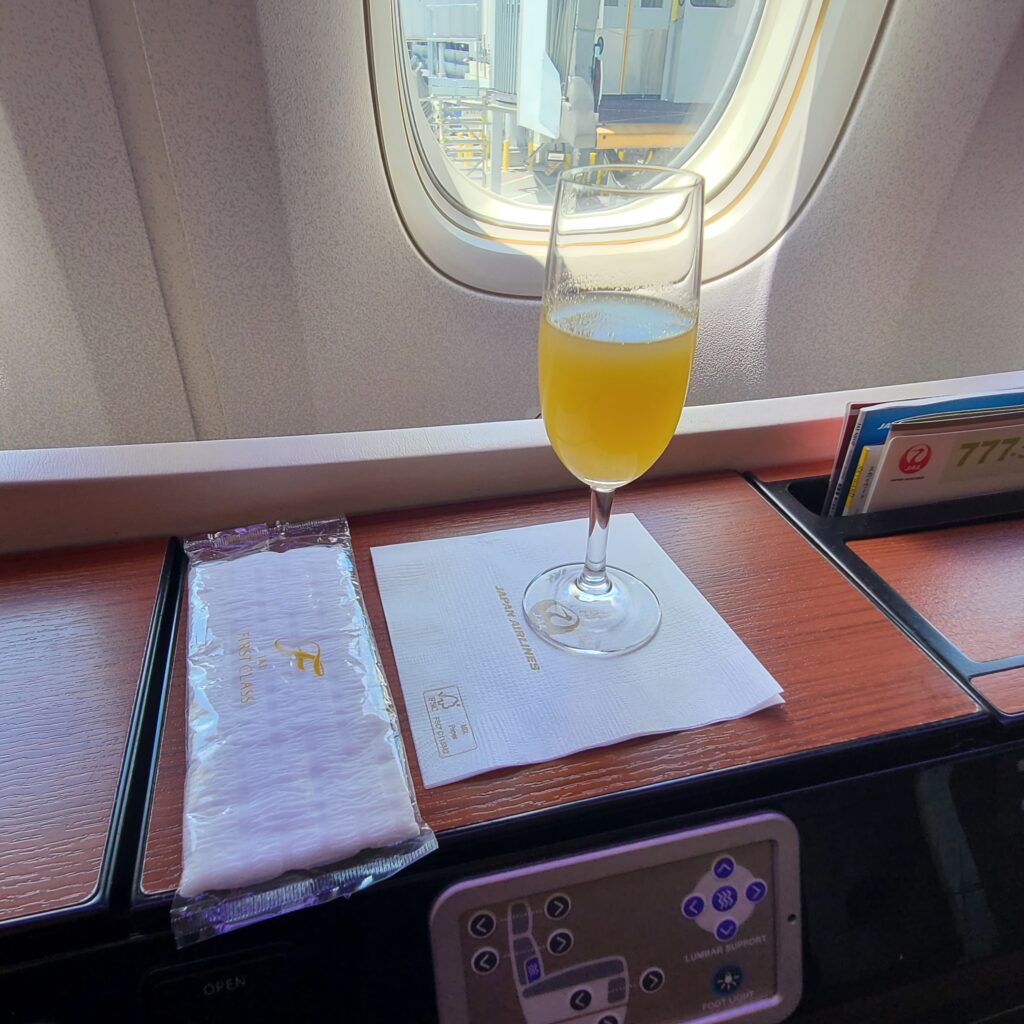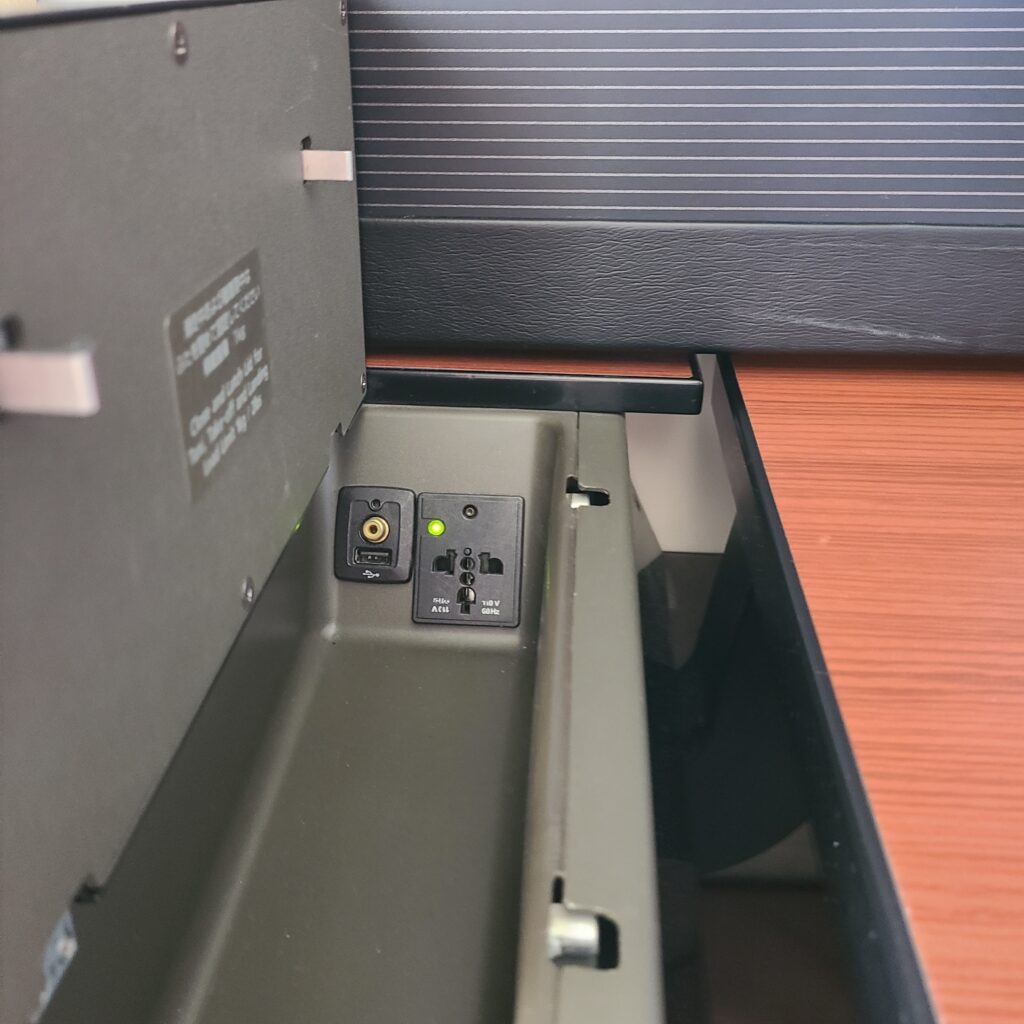 Japan Airlines First Class 777 Amenity Kit
The amenities prepared include the kit you can take with you, and Panasonic headphones and slippers.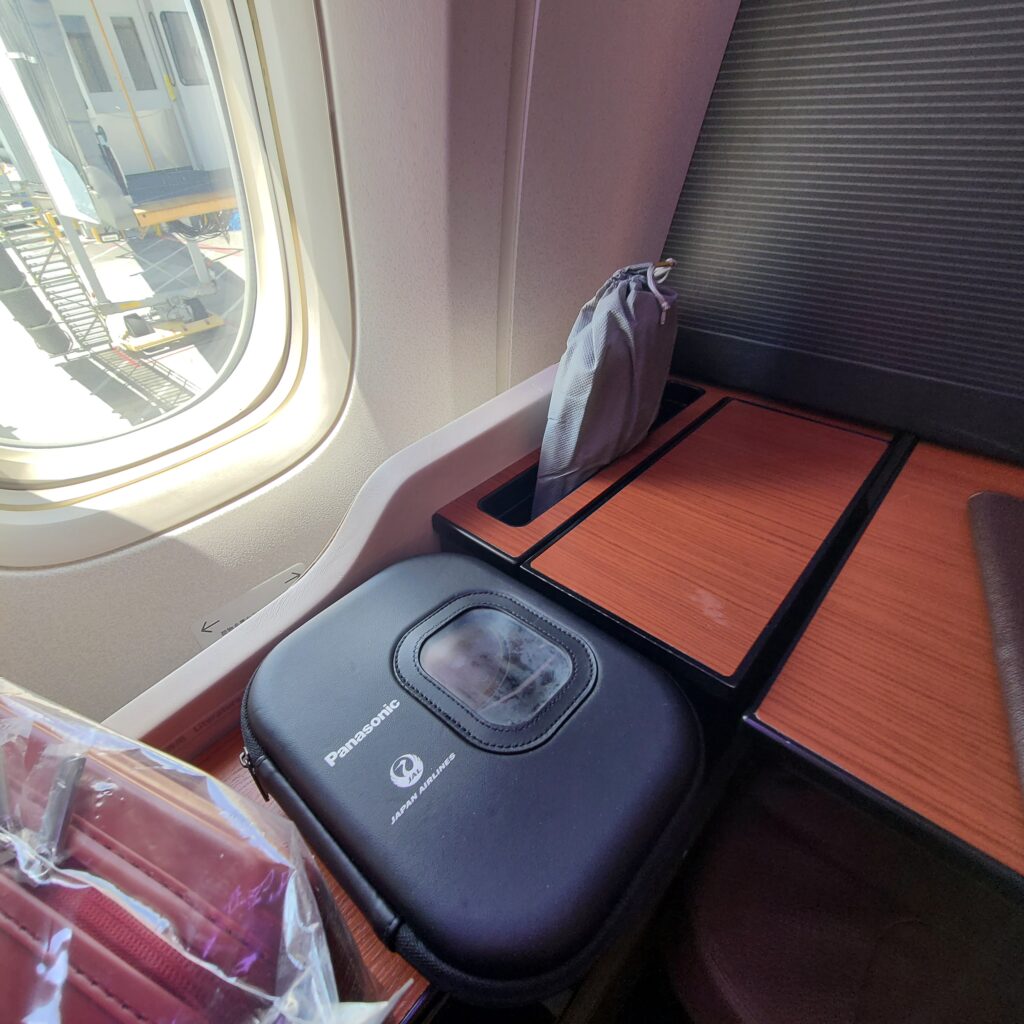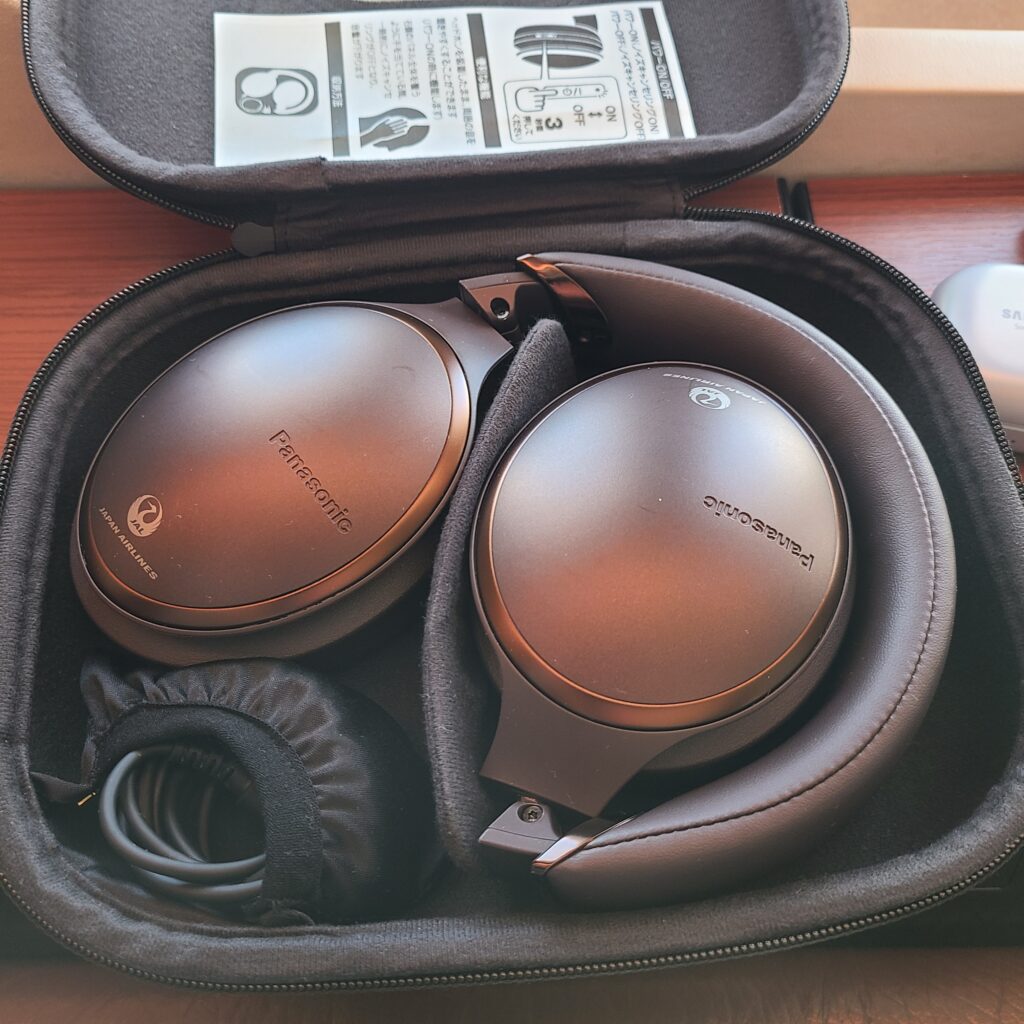 The amenity kit bag is a hard-shell made by Zero Halliburton in burgundy color. A fitting color from JAL.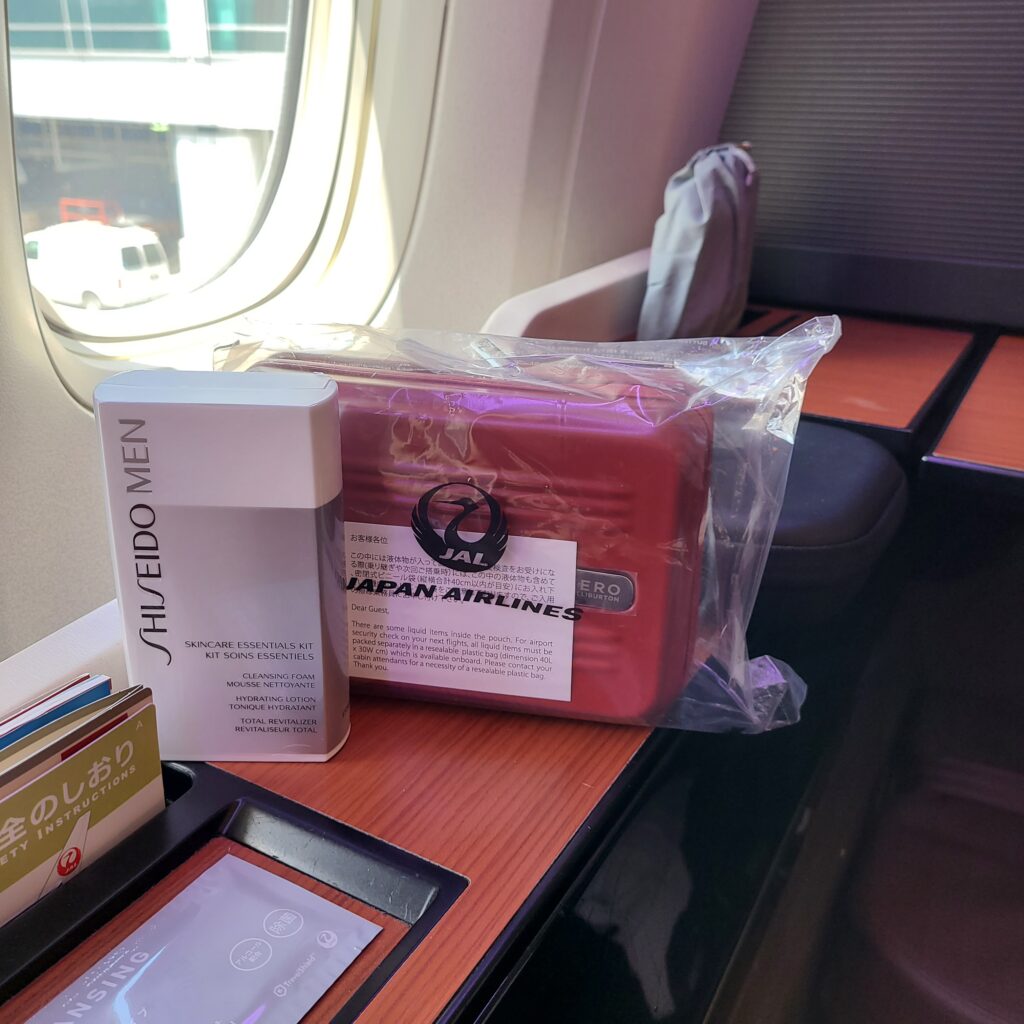 Amenity kit includes a comb, dental kits, lotions, eye mask, and pocket tissue.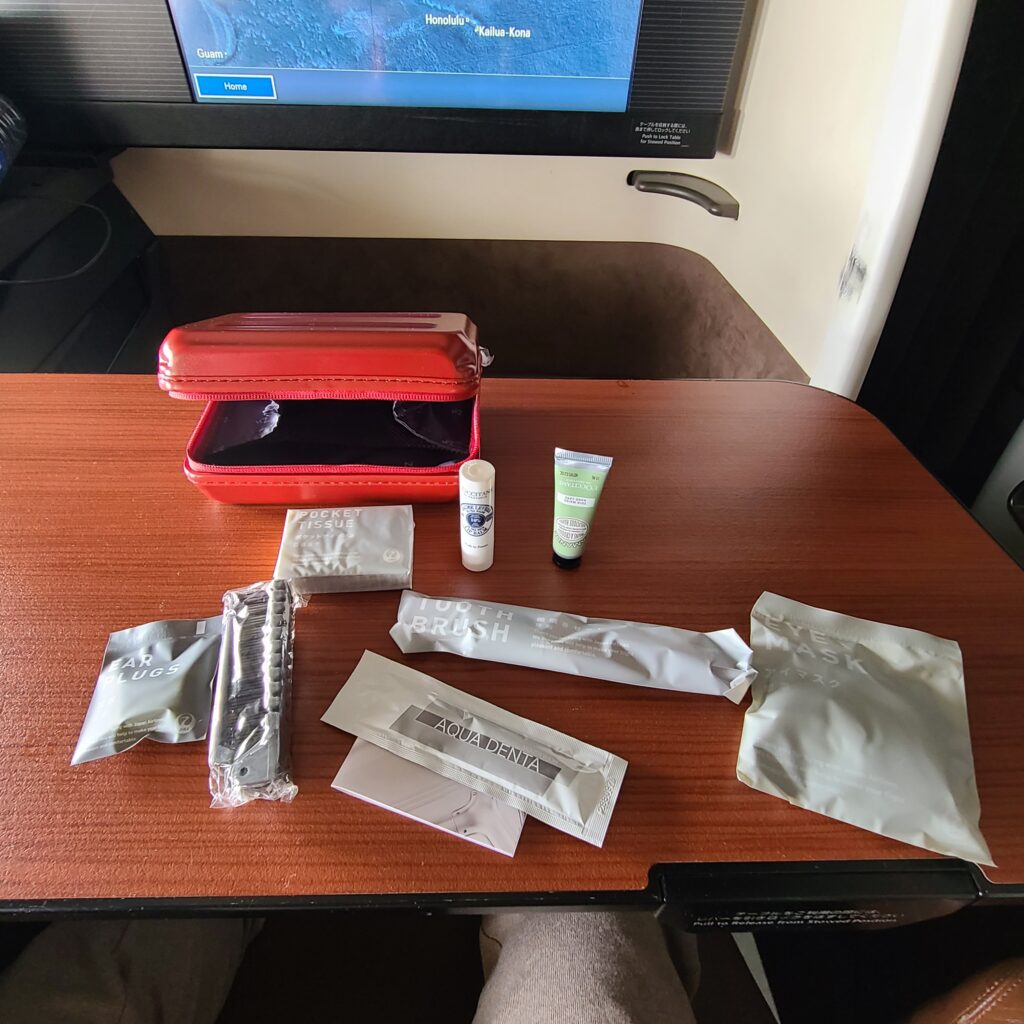 Then, there's a separate Shiseido skincare kit that you can also take home with you. With my case, I was given the Men version.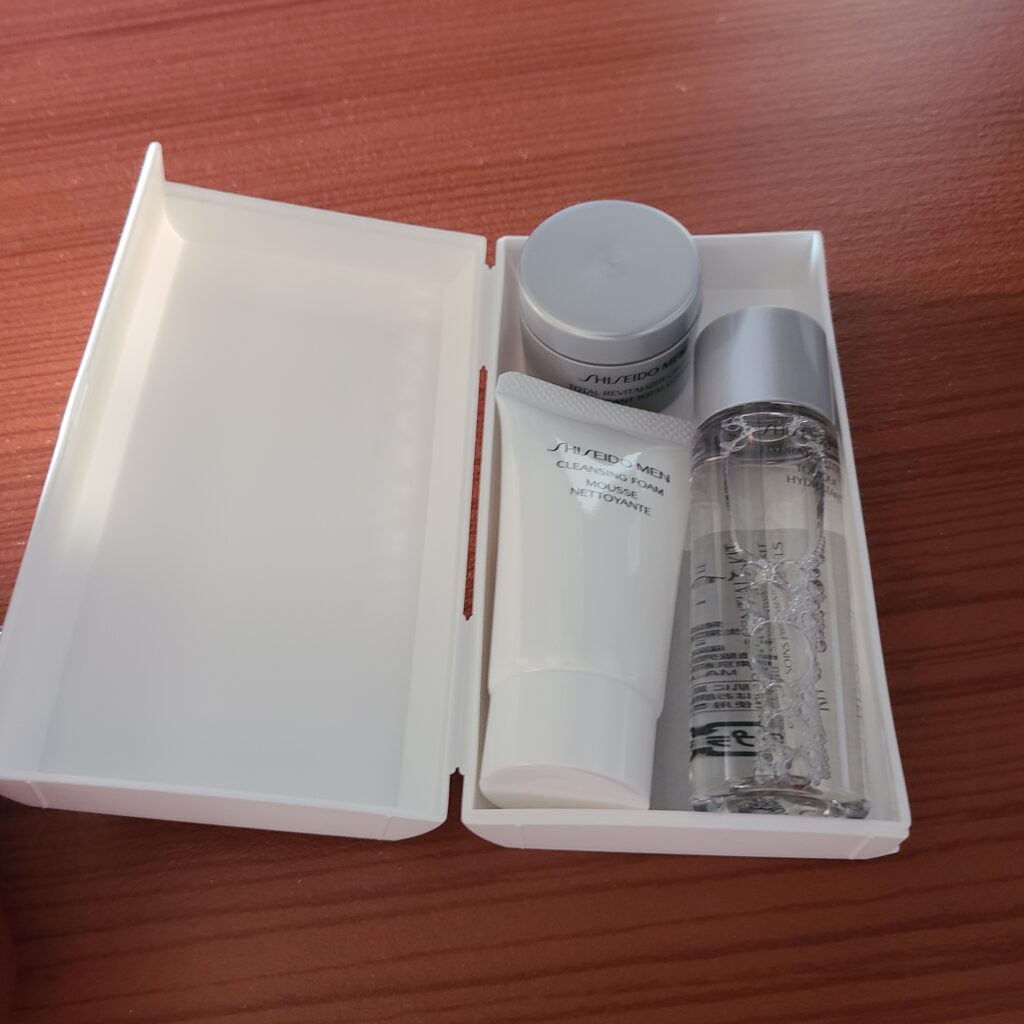 Japan Airlines First Class 777- Flight Experience
As this was my first time in First Class, I was delighted by the service JAL crew brought. I wasn't 100% if the fact that there were only 2 passengers in First Class affecting the service in a more positive way, but the crew were very attentive. They were genuinely interested in my Japan trip's itinerary, and they were delighted when they'd find out I'd be in the country for 5 weeks. One of them was from Kyoto, and recommended me her favorite ramen place inside Kyoto Station. They were also proactive in taking pictures of me while flying, which I highly appreciated!
Japan Airlines First Class 777 Lunch
Lunch service start off just some time after takeoff. To start off, I decided to try the 2008 Billecart-Salmon champagne. AL First Class has a more expensive champagne called the Salon, but that's only available on routes outbound from Japan.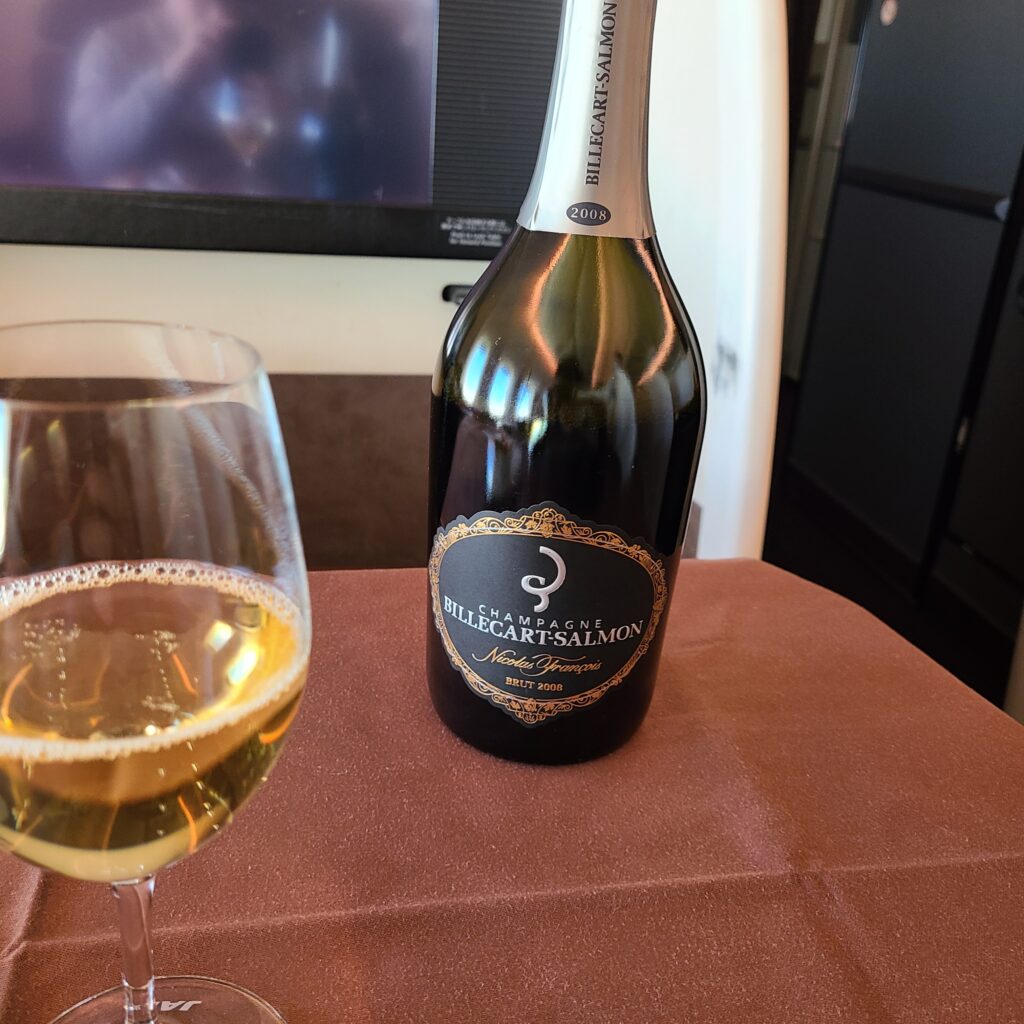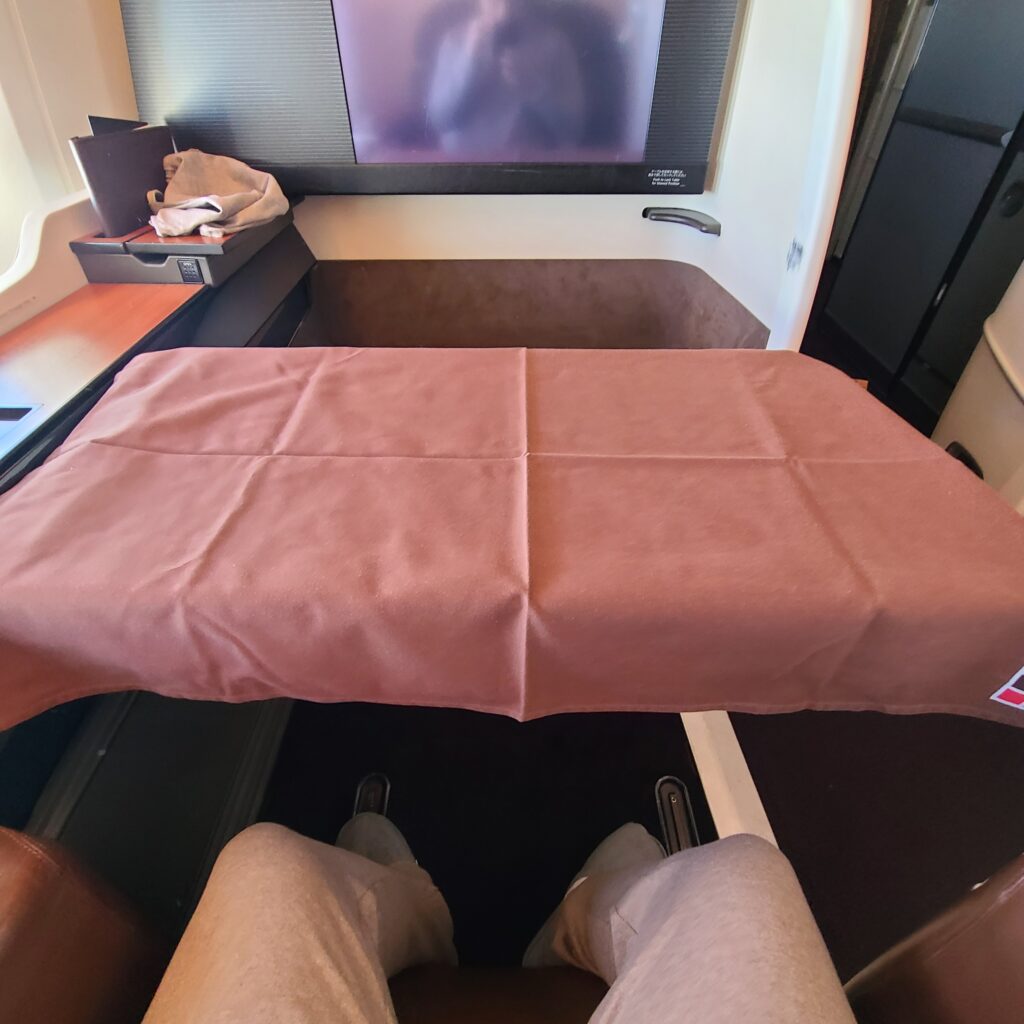 After the champgane I was served some appetizers.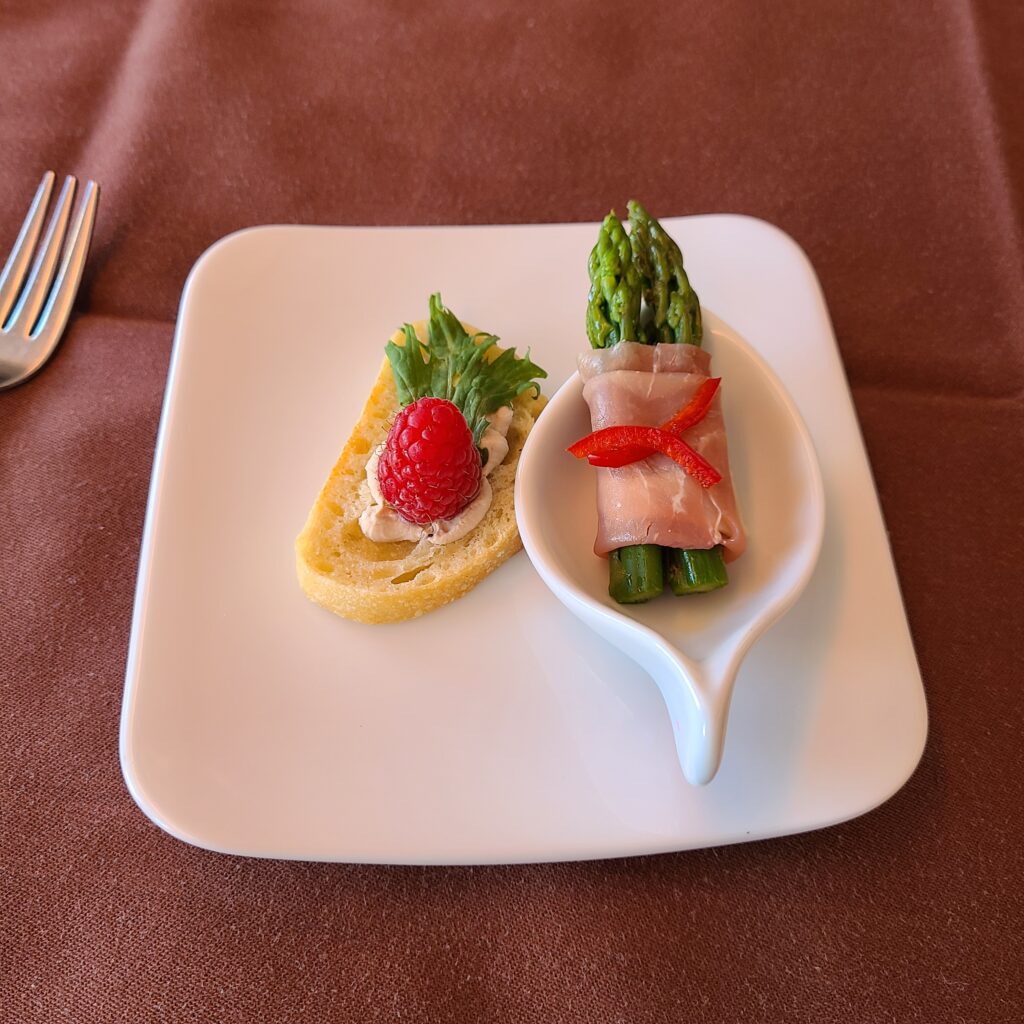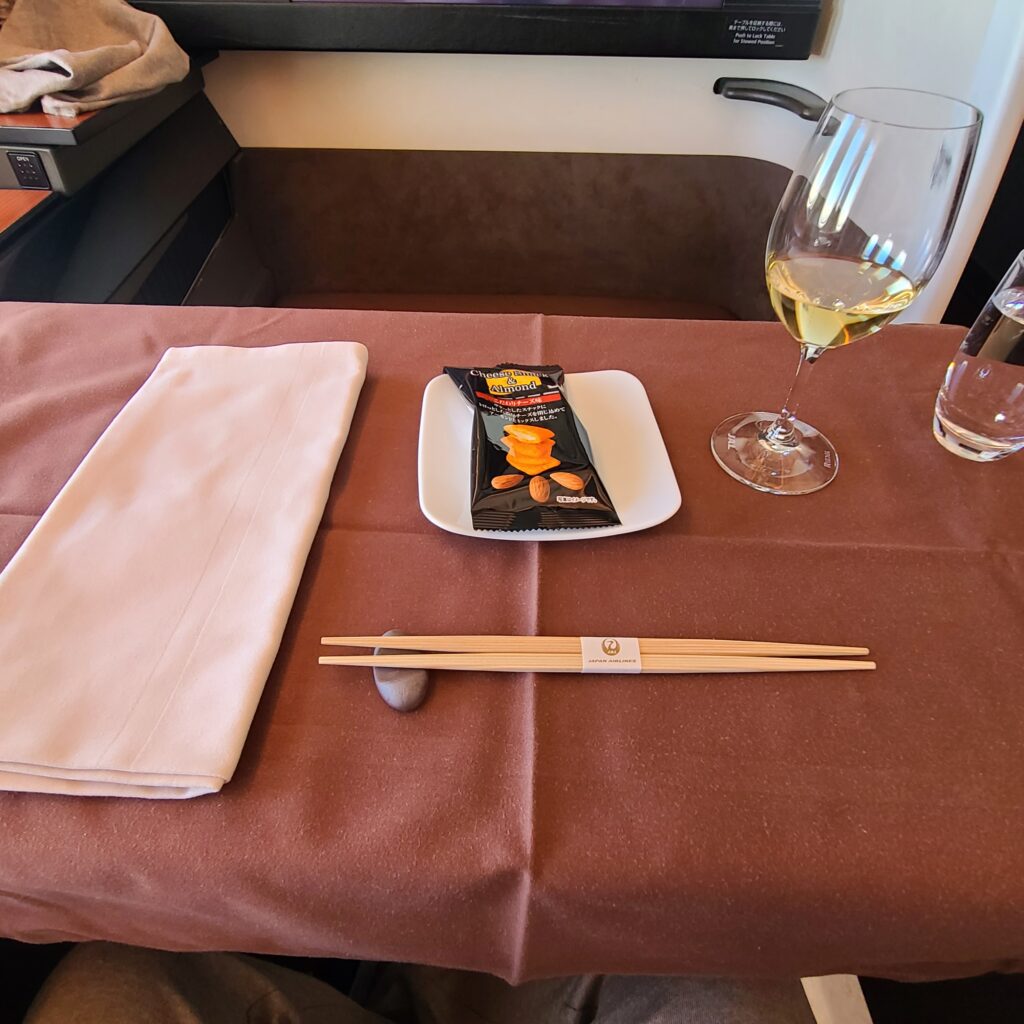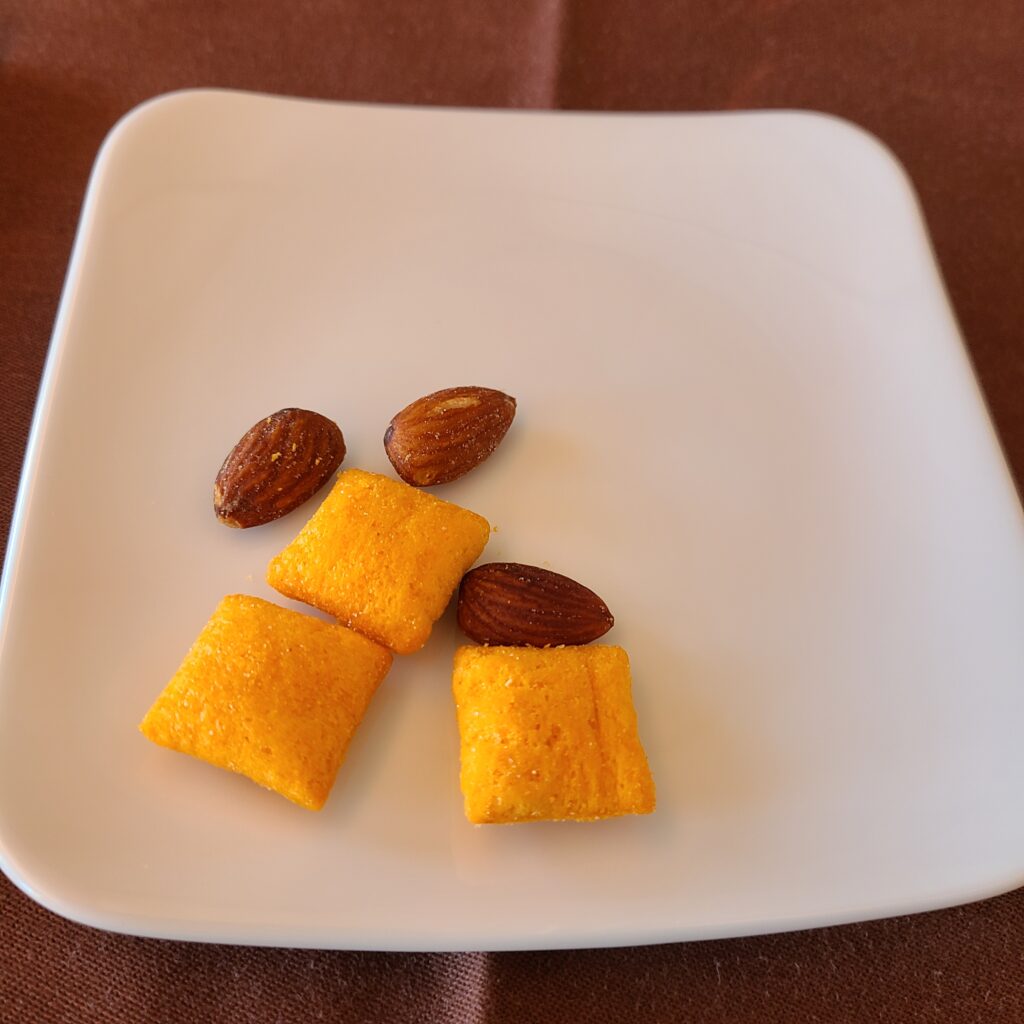 I chose the Japanese menu set since I'm flying a Japanese airline after all. The flight crew were happily surprised that I ordered the Japanese menu since they told me that most passengers ordered the Western menu instead. To me, I should be the one who's more surprised by that claim.
The first set of the menu is the Kozara, which is presented elaborately. Lots of small dishes ready to be sampled! From the left are:
Simmered conger eel & tofu
Boiled watercress with pepper
Simmered yam & shiitake mushroom
Vinegared sea bass with carrott & zucchini
Simmered black cod with lettuce and pepper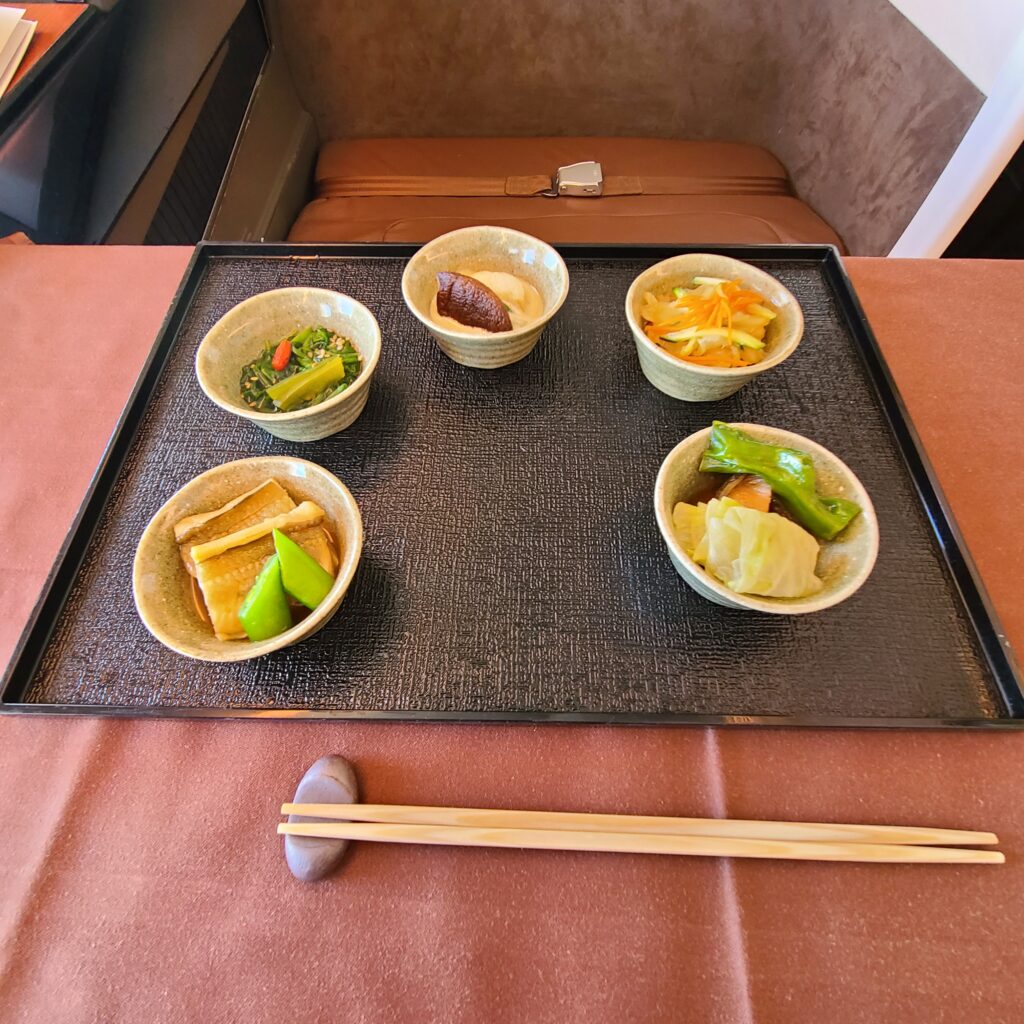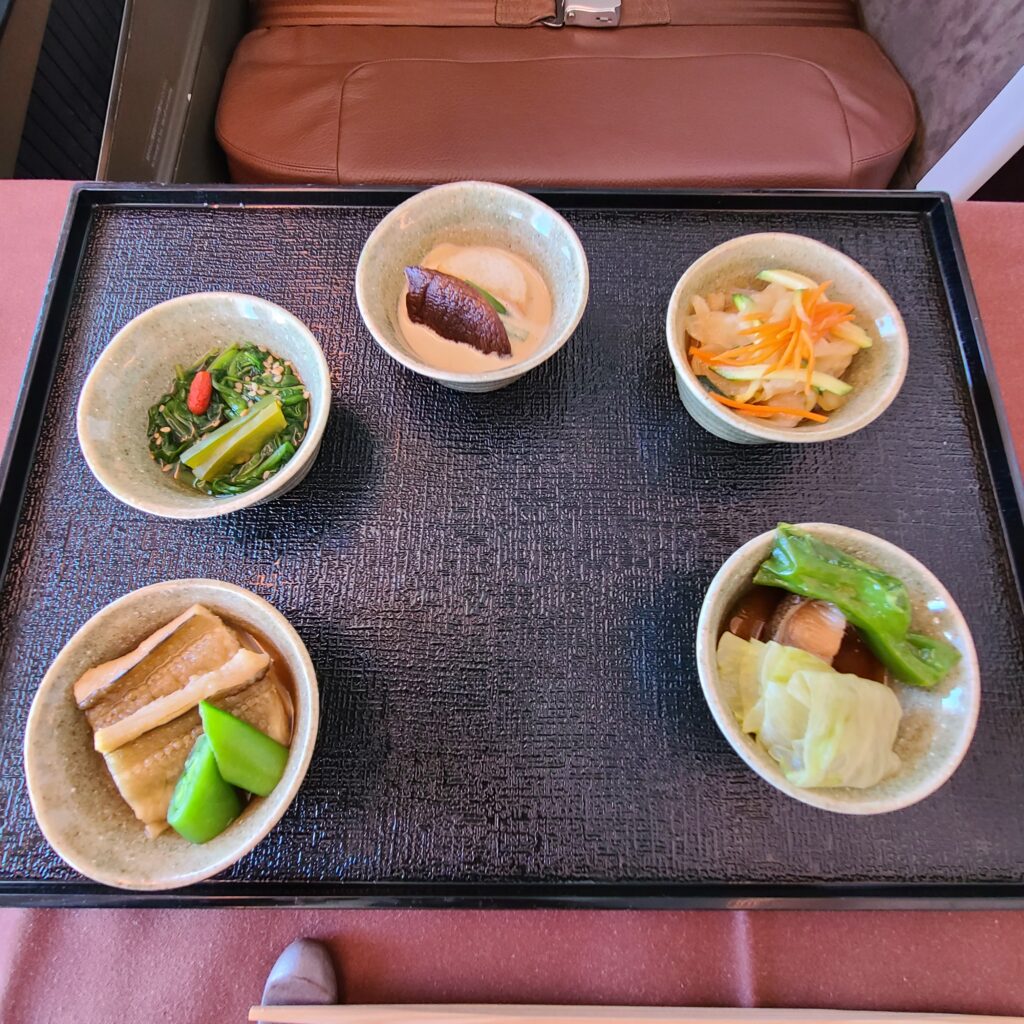 After the Kozan comes the Owan, a clear soup with abalone and winter melon.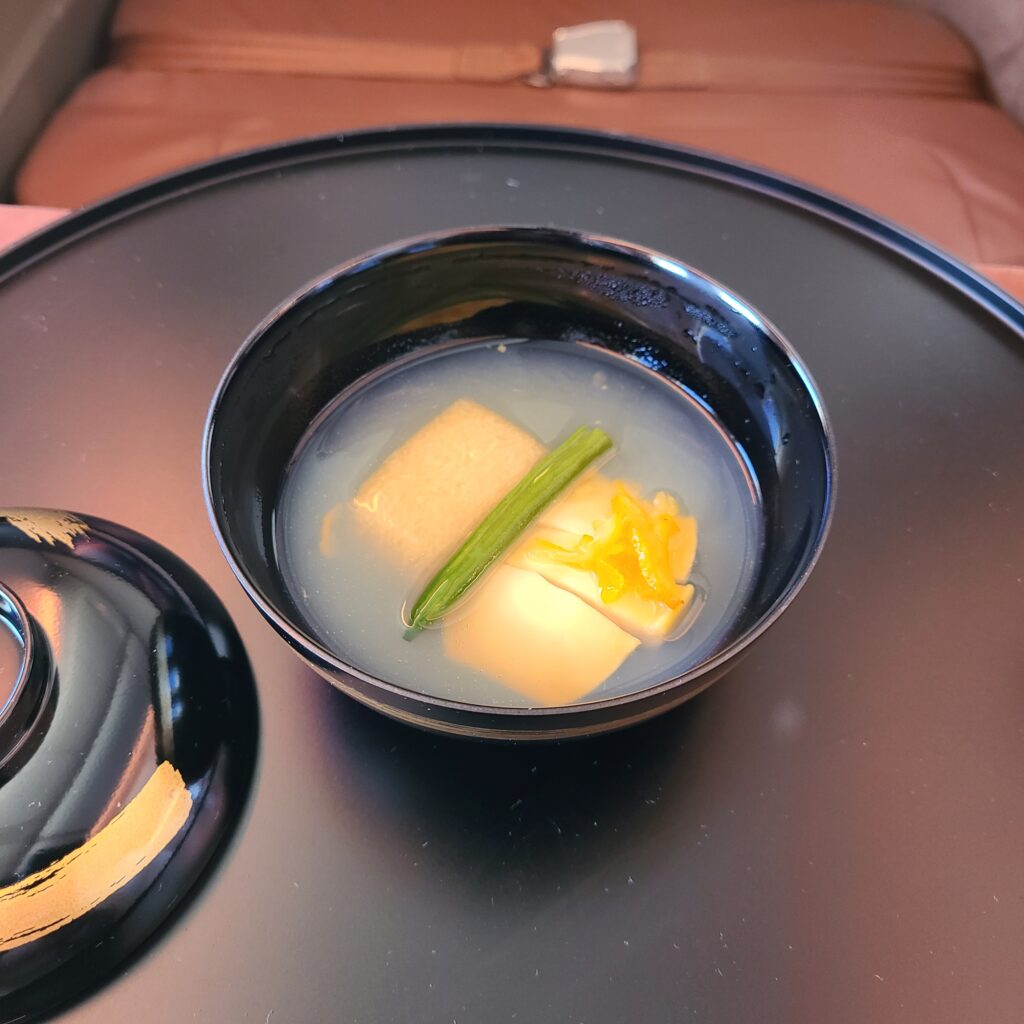 Next, the mukozuke (lobster, roasted duck, and eggplant with salmon roe on top) and azukebachi (crab meat with vinegar jelly).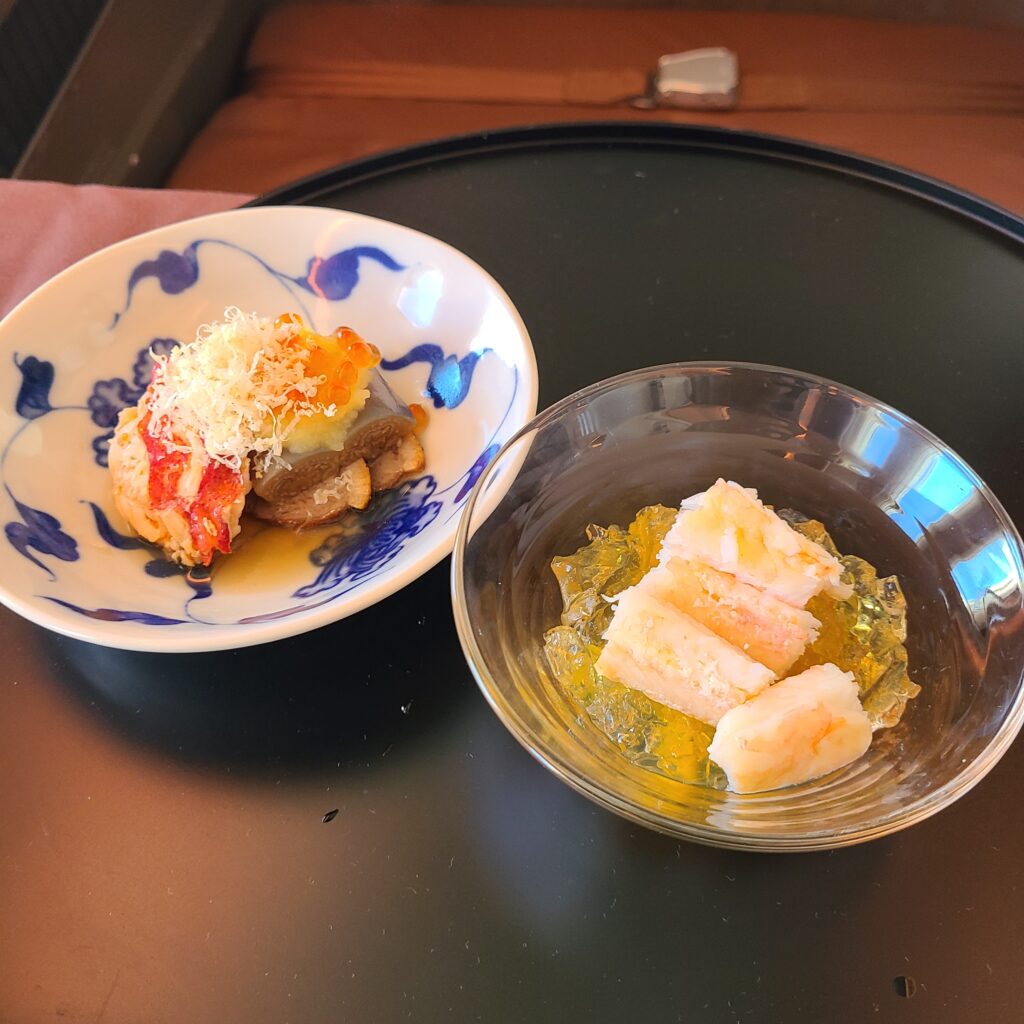 Then, the main course of the menu, beef steak cooked medium rare with rice and pickles on the side.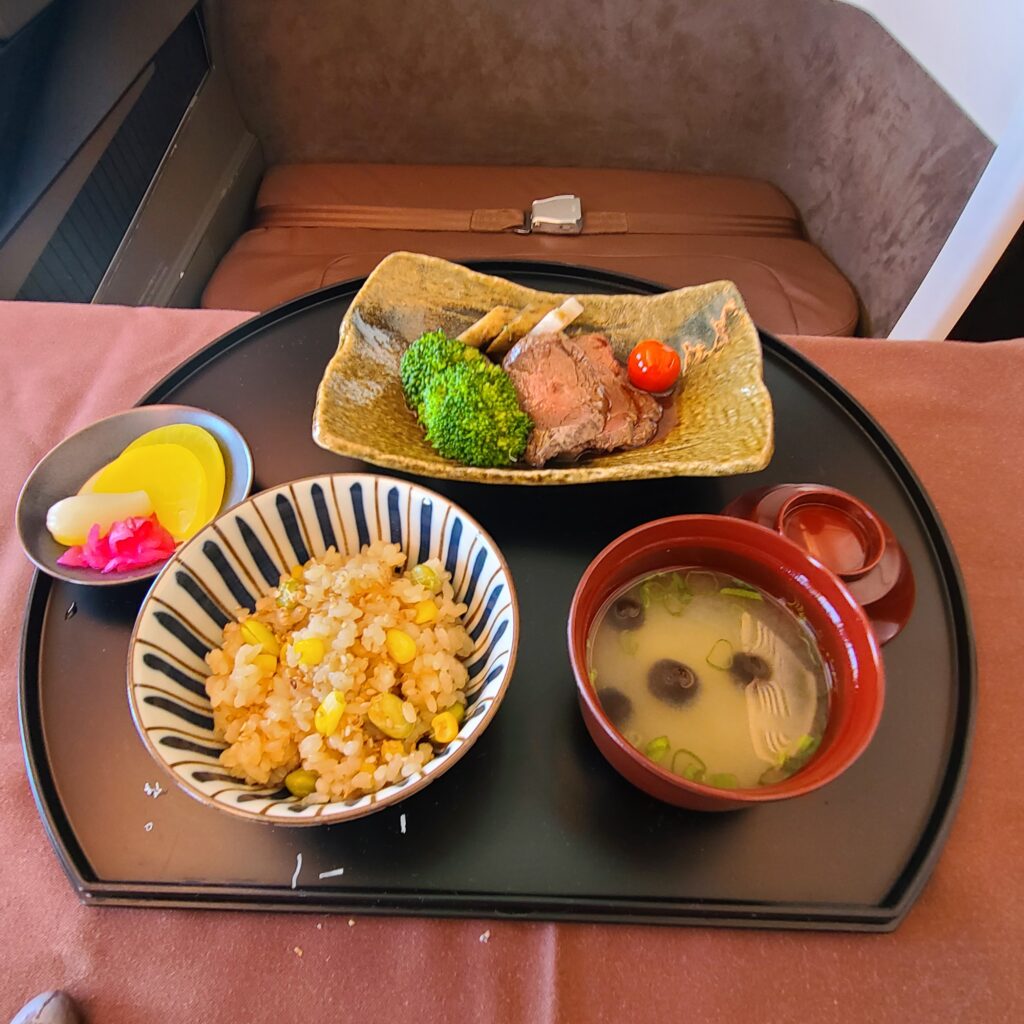 Then comes the dessert of sweet starched noodles in the glass cup and a few of sweetened sweet potatoes.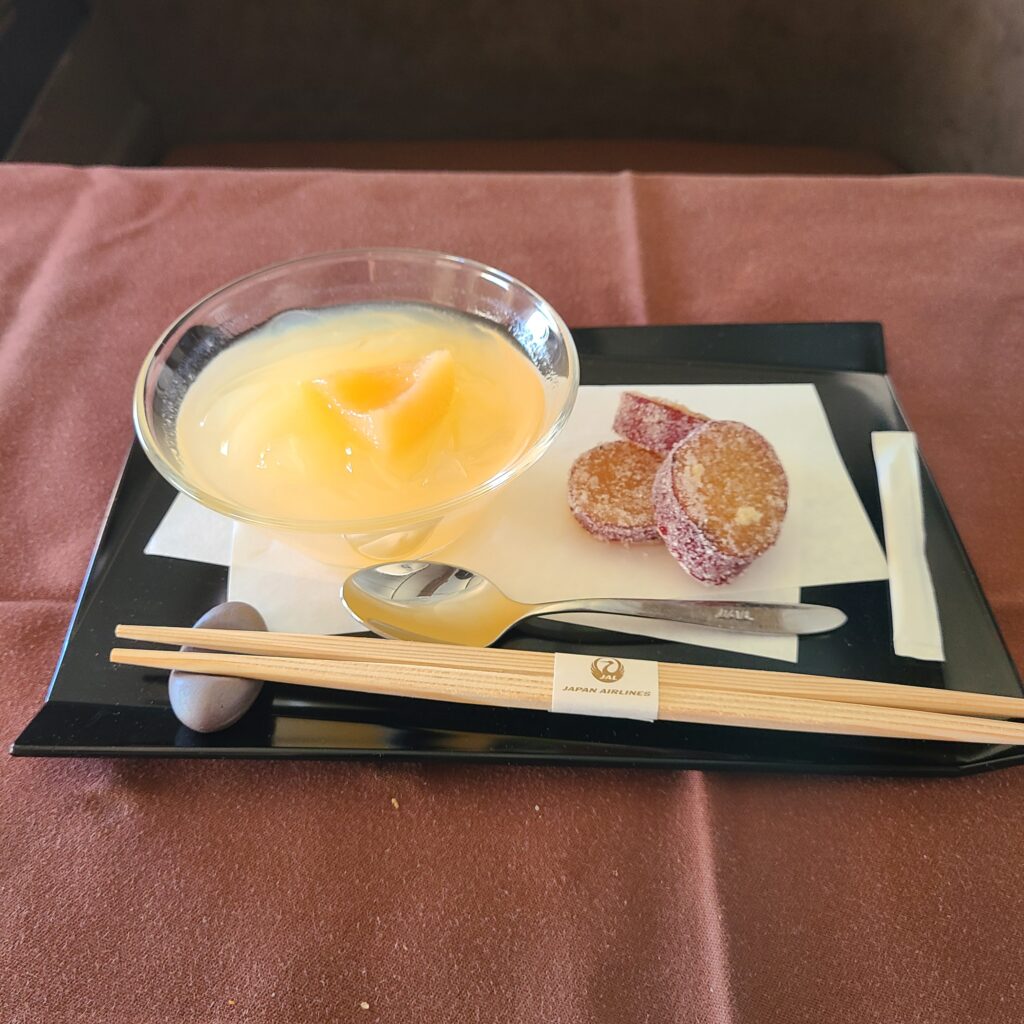 Finally, a cup of hot green tea to wash down all that sugar.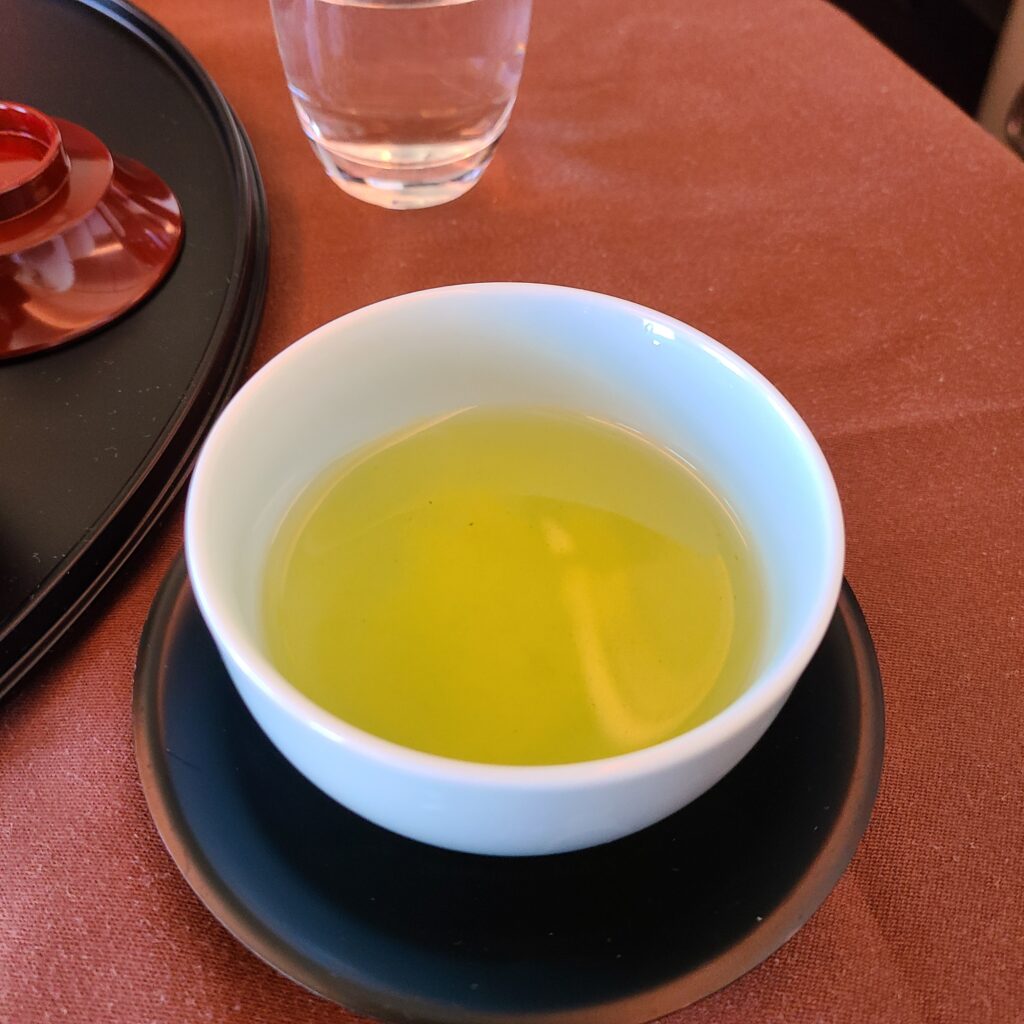 That was still not enough though! I browsed the a la carte menu and ordered a few more items that intrigued me. Caviar was one of the things I was looking forward to trying since I never had it before JAL First Class. My first impression… an expensive pack of salt. I wasn't quite sure if it fit with the subtly sweet waffle bites.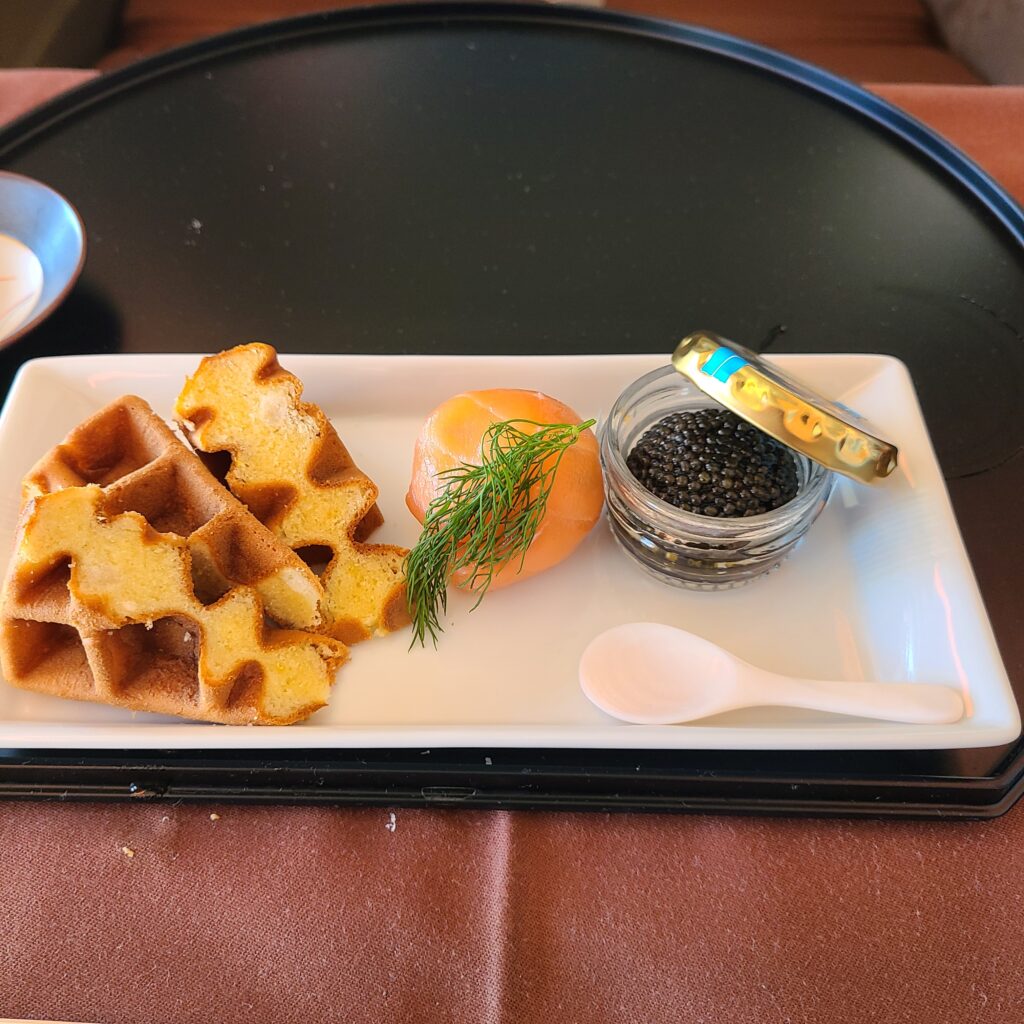 At around the second half of the flight, I ordered a bowl of ramen. They only had vegetable ramen, but it was still good. The options on the First Class outbound from Japan look more interesting, however as they have Hakata-style ramen. Still, ramen in the sky hits different!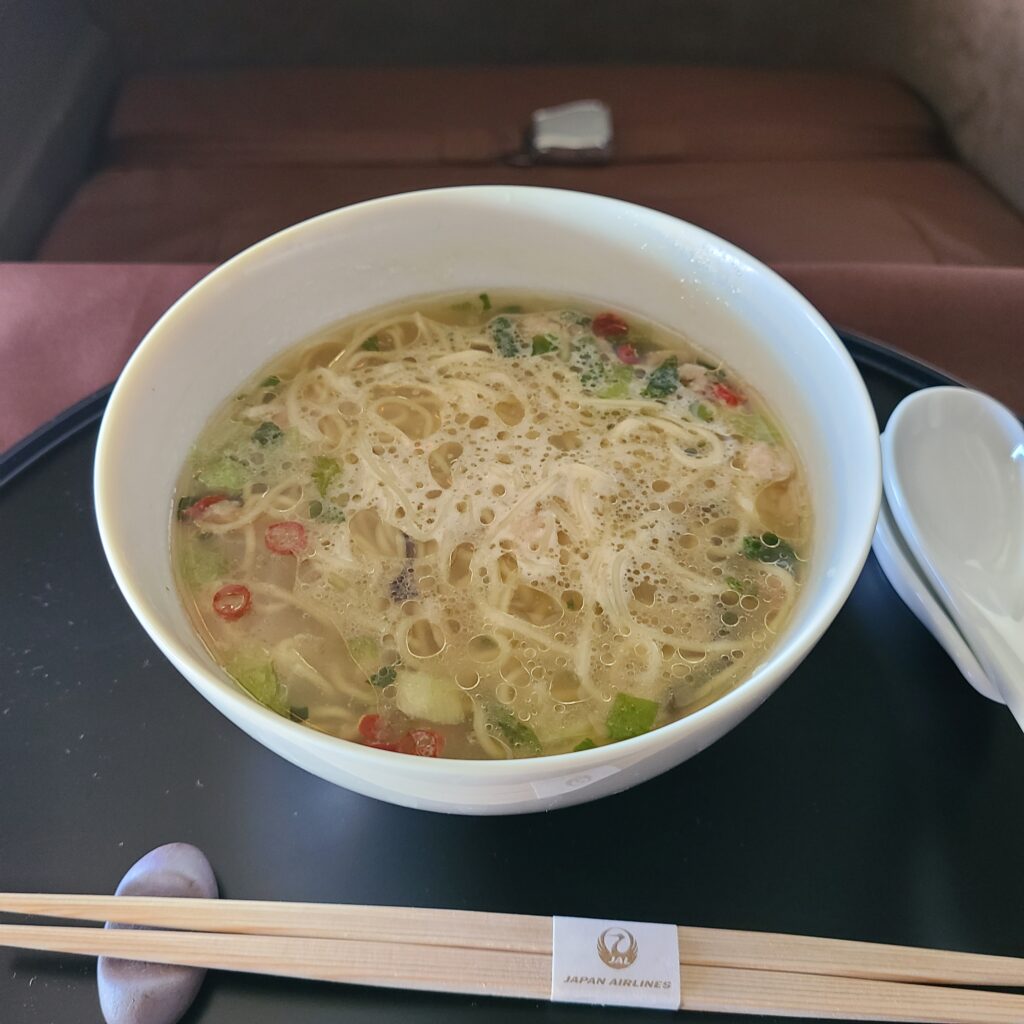 Then, the chicken katsu with rice. If I wasn't full, I would've ordered one more!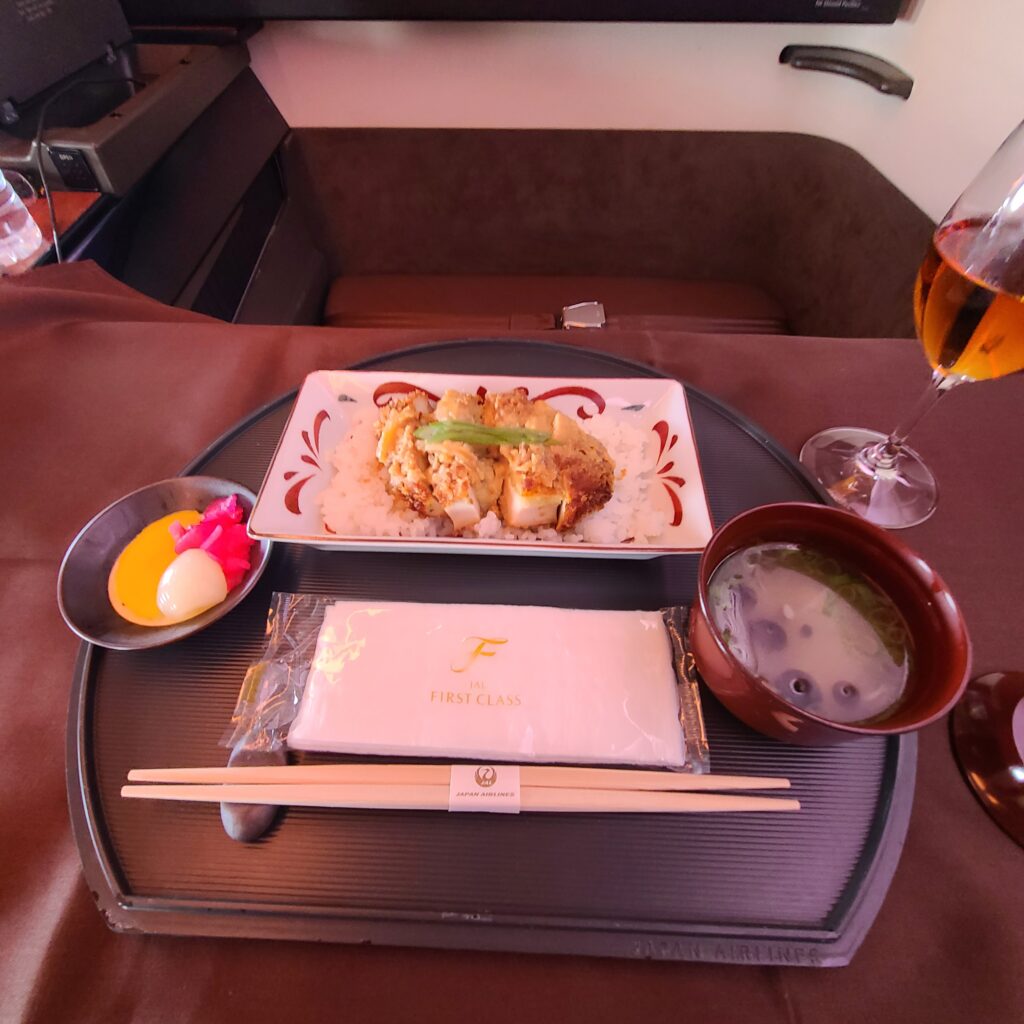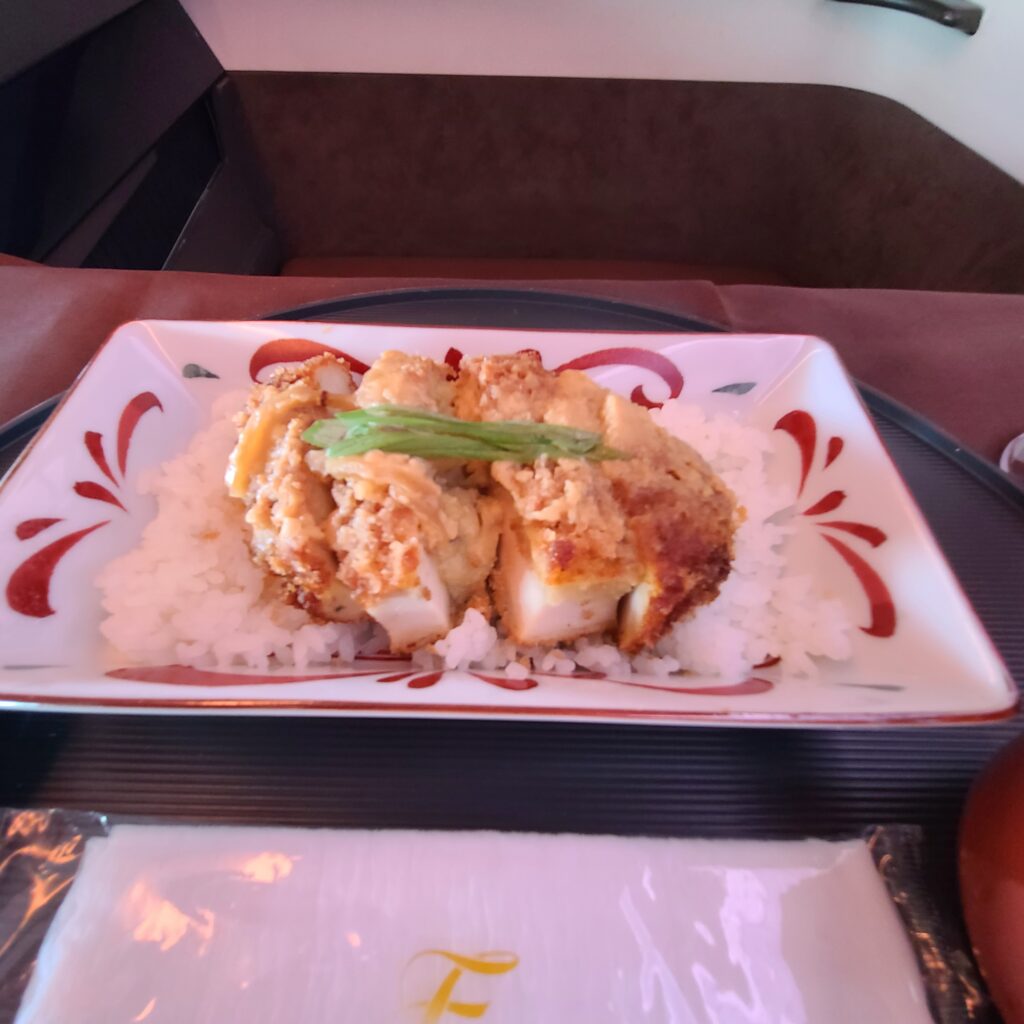 While I was eating the food from the a la carte menu, I was accompanied with the Queen of Blue Premium Tea. Let's just say I pretty much downed 2 bottles of it ;). The flight attendants noticed how much I loved the tea without saying a word, and they were always ready to pour the glass when they see it empty.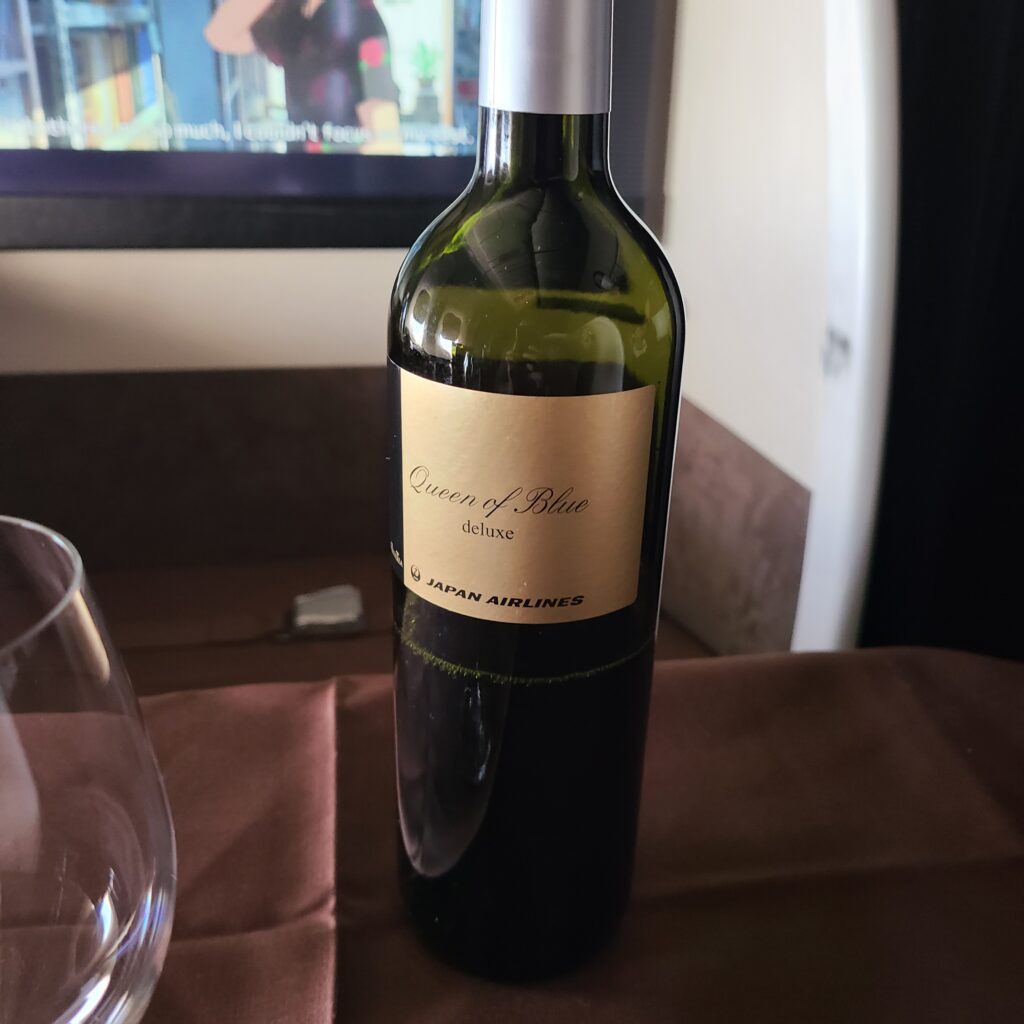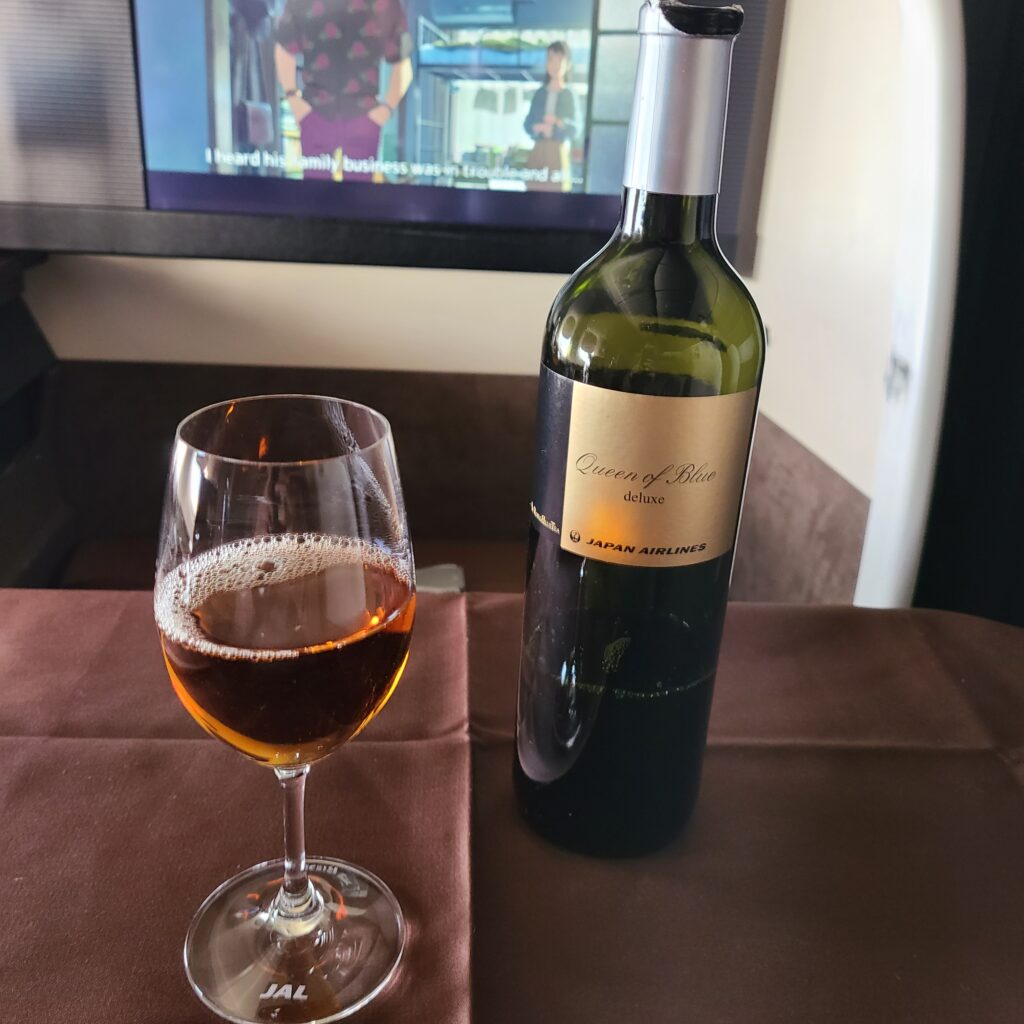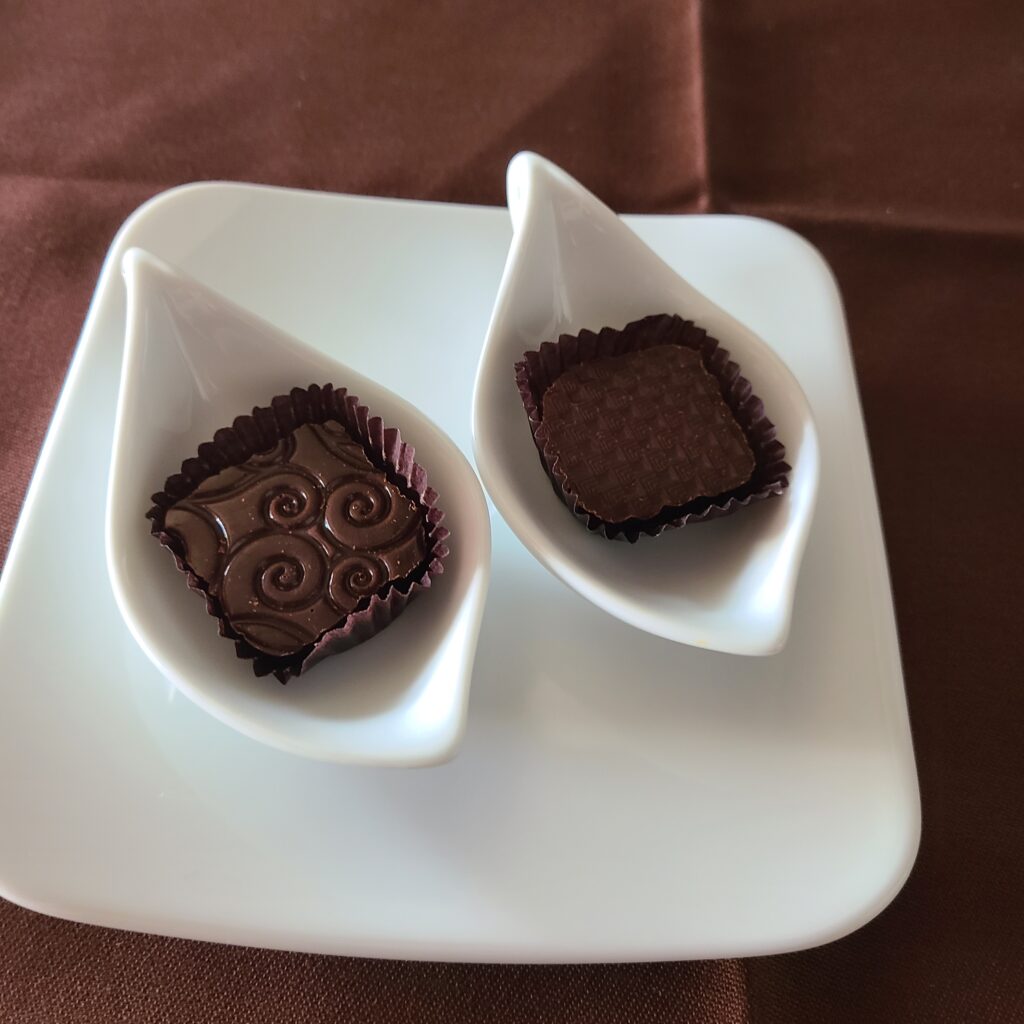 The tea goes well with the chocolates given. The food experience in JAL First Class was really something else, and is probably the best I've had inside a plane.
Japan Airlines First Class 777 Entertainment
Movie options were frankly more limited than what I expected. But, there are some great ones like John Wick and decent Western and Japanese animated film options. Surprisingly, there weren't that many anime options and only Suzume interested me. Heck, even Air France had Jujutsu Kaisen at one point.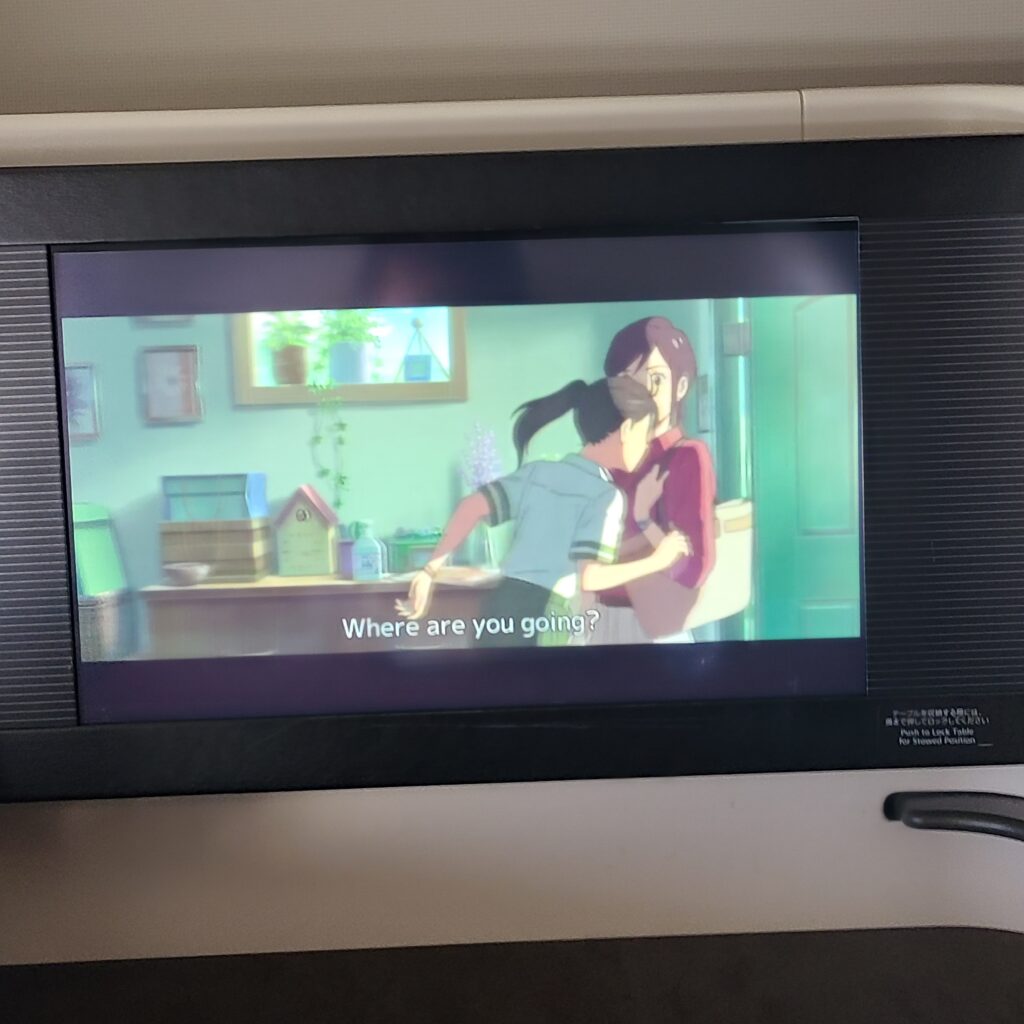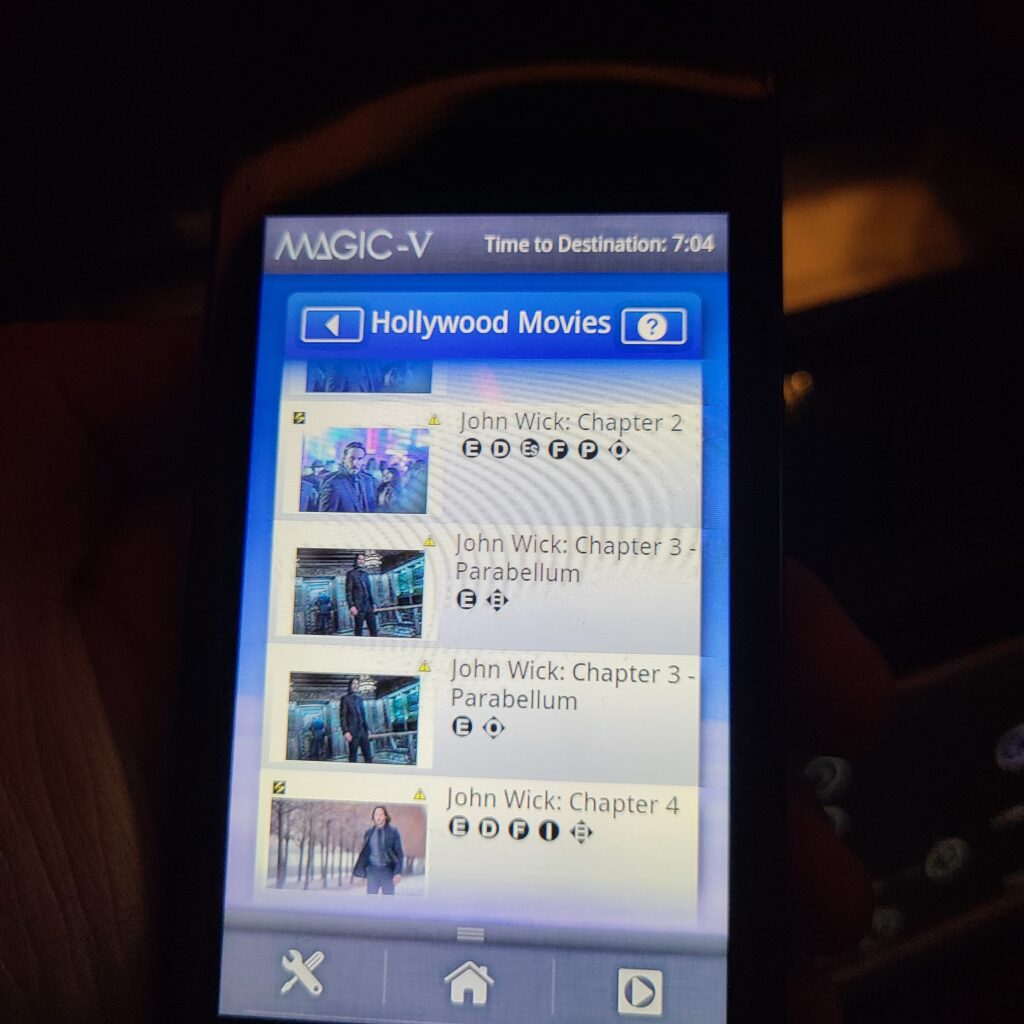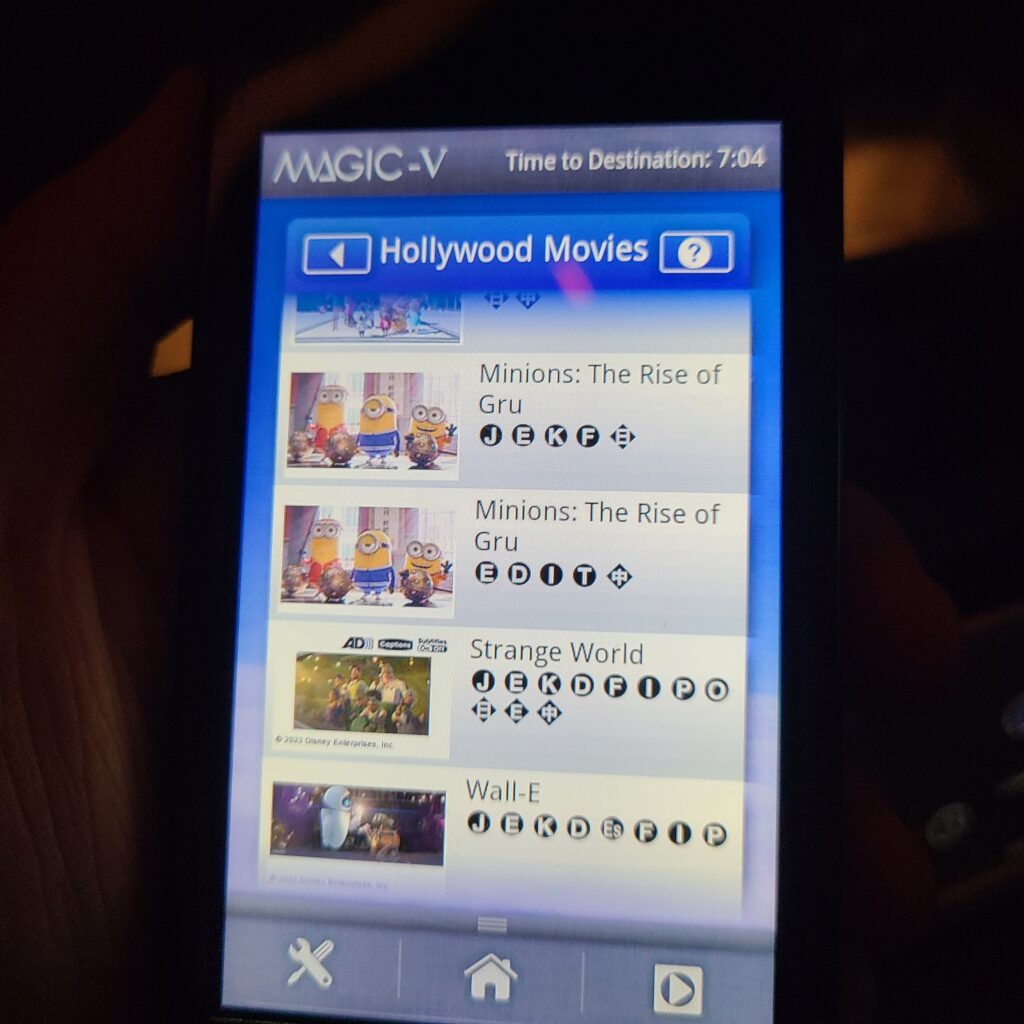 Japan Airlines First Class 777 Bed
JAL First Class' bed in the sky is quite comfortable. You'll be asked by the flight attendant if you'd prefer the soft or hard Airweave DualMode S-Line bedding to be placed on top of the lie-flat seat. I chose the soft one as I heard the hard one is uncomfortable.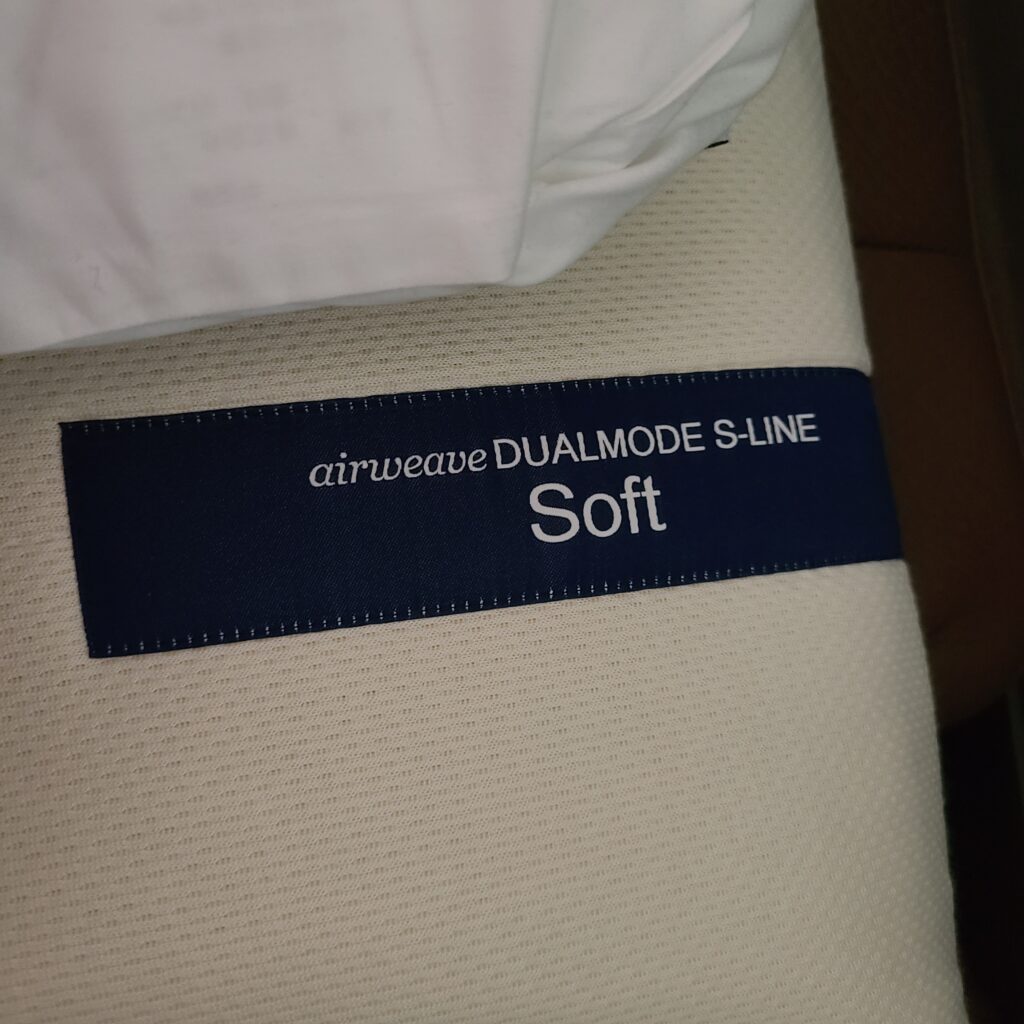 Since there were only 2 passengers in First Class, I asked to have my bed be placed in 2A instead, which the flight crew were fine with!
The flight started at noon, so I could only take short naps here and there. The cabin gets too warm for comfort though, even after the temperature is set to the lowest it can get. The thick pajamas also contributed on how warm the cabin get. It's probably my only notable complaint about this flight.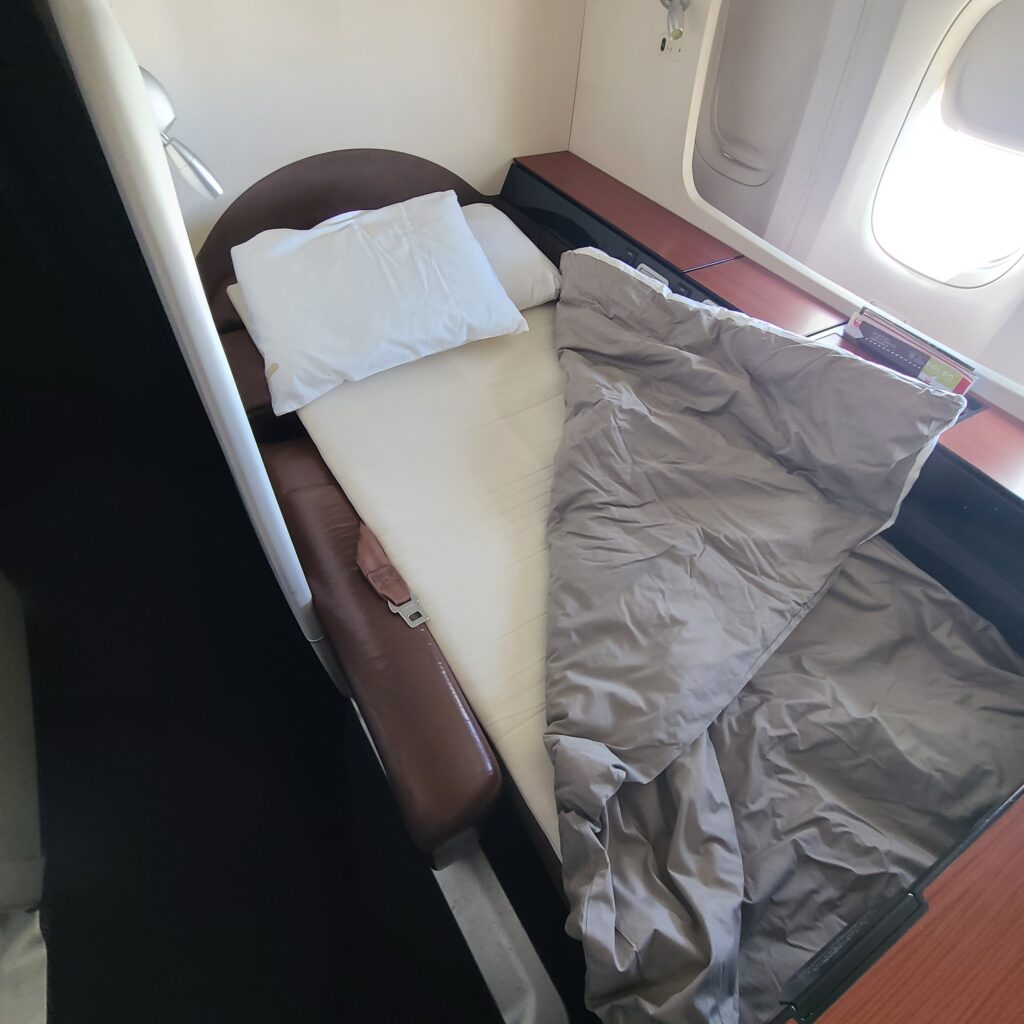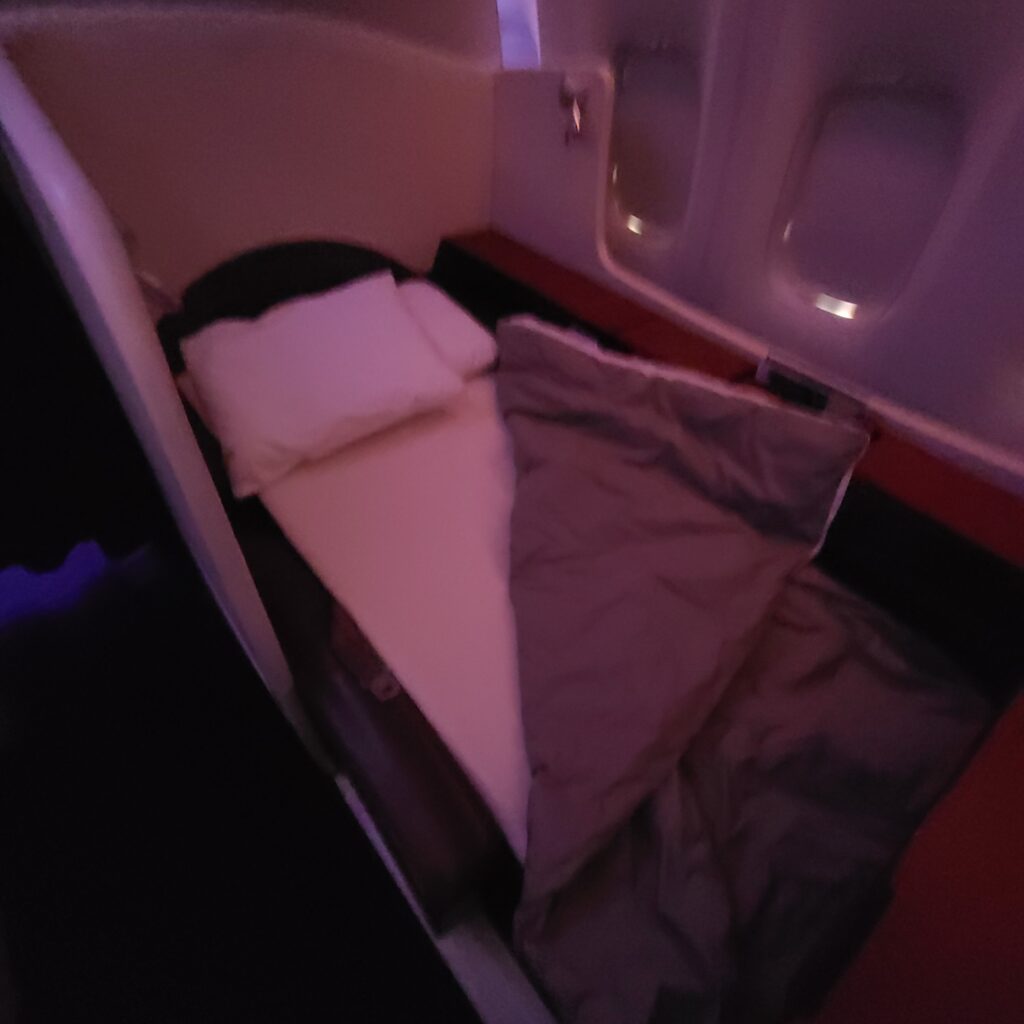 Japan Airlines First Class 777- Menu
The First Class menu is quite extensive which I provided the pictures of. Food menu can differ depending on route and season. I didn't take pictures of the drink menu since they appear to be the same regardless, and you can find them online.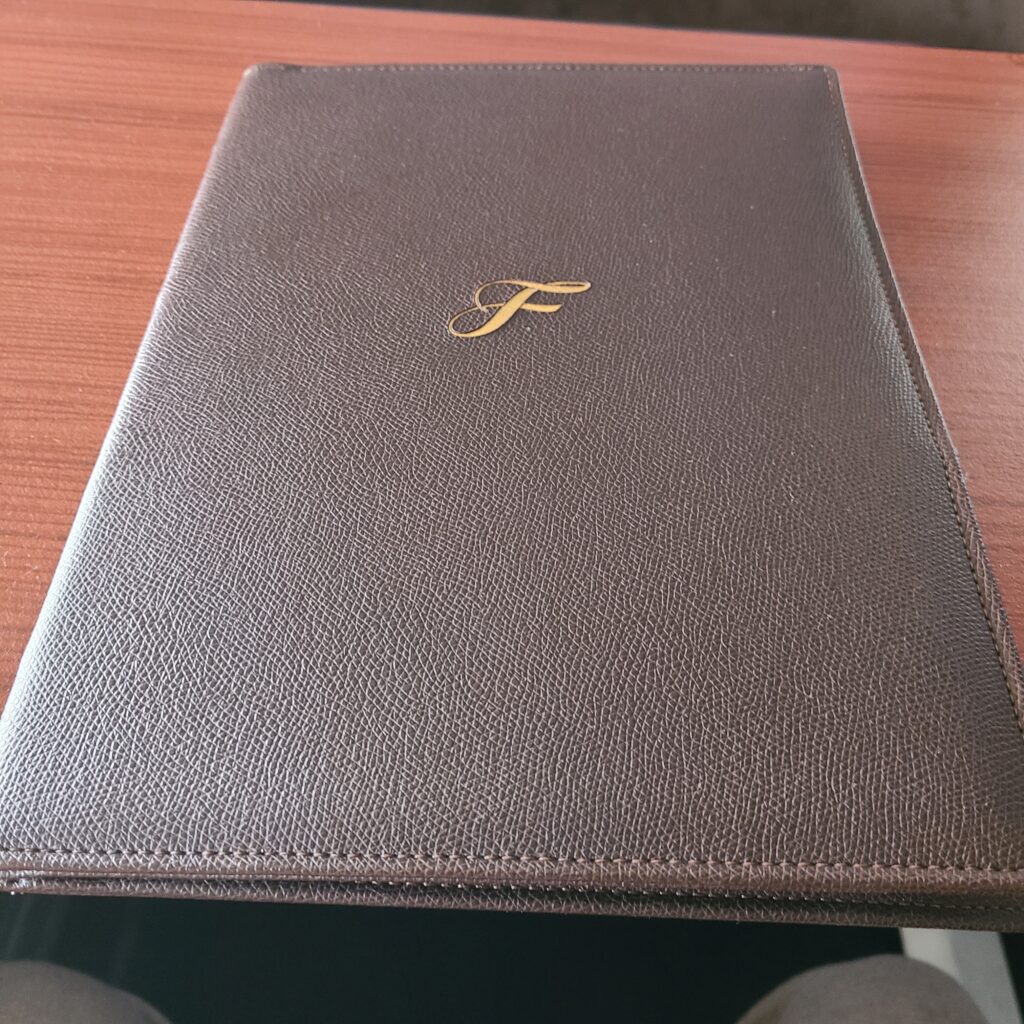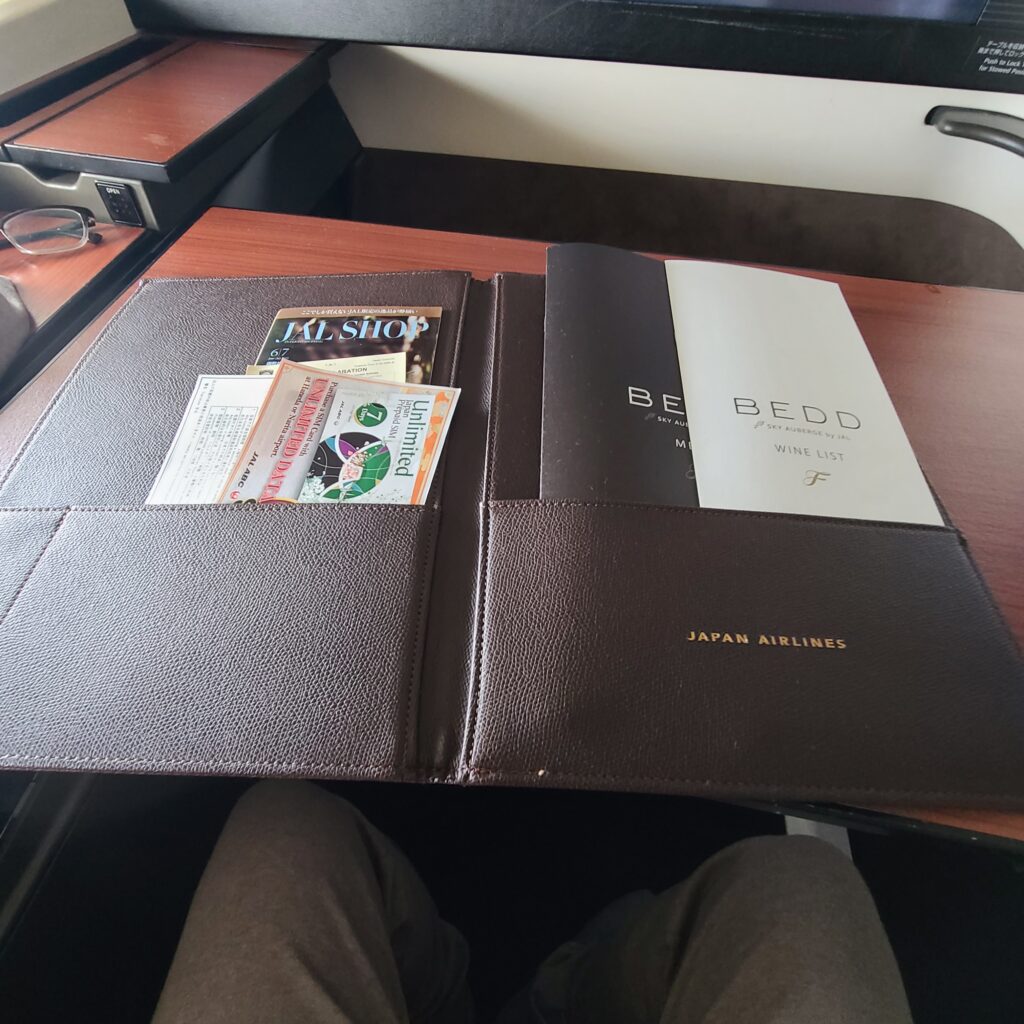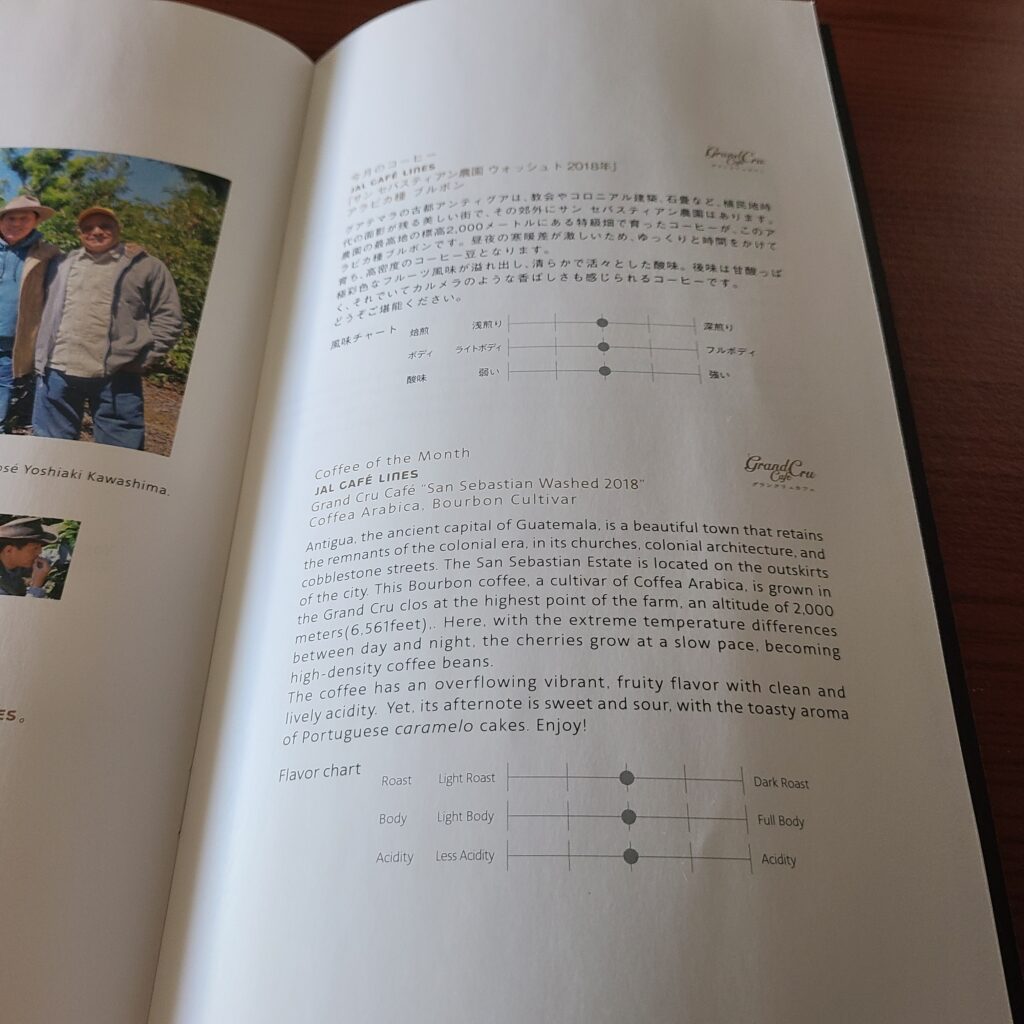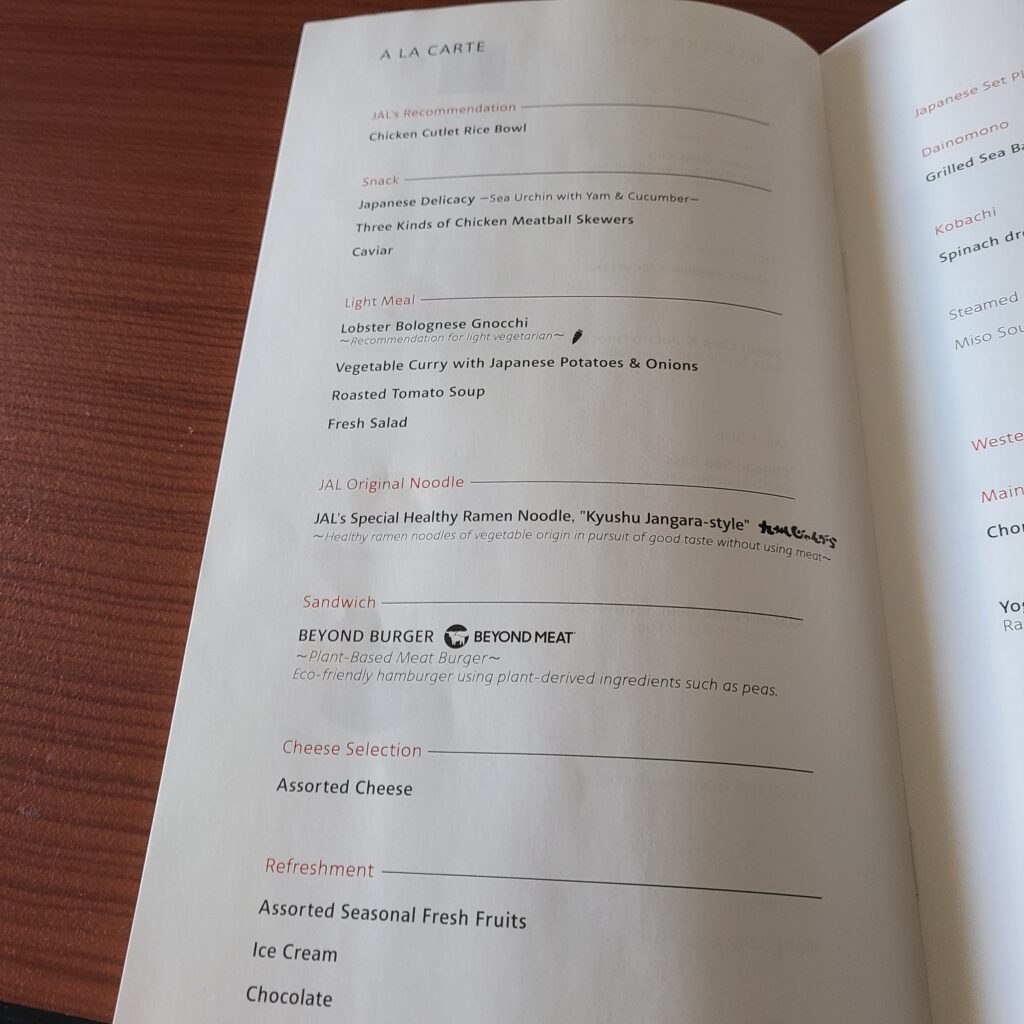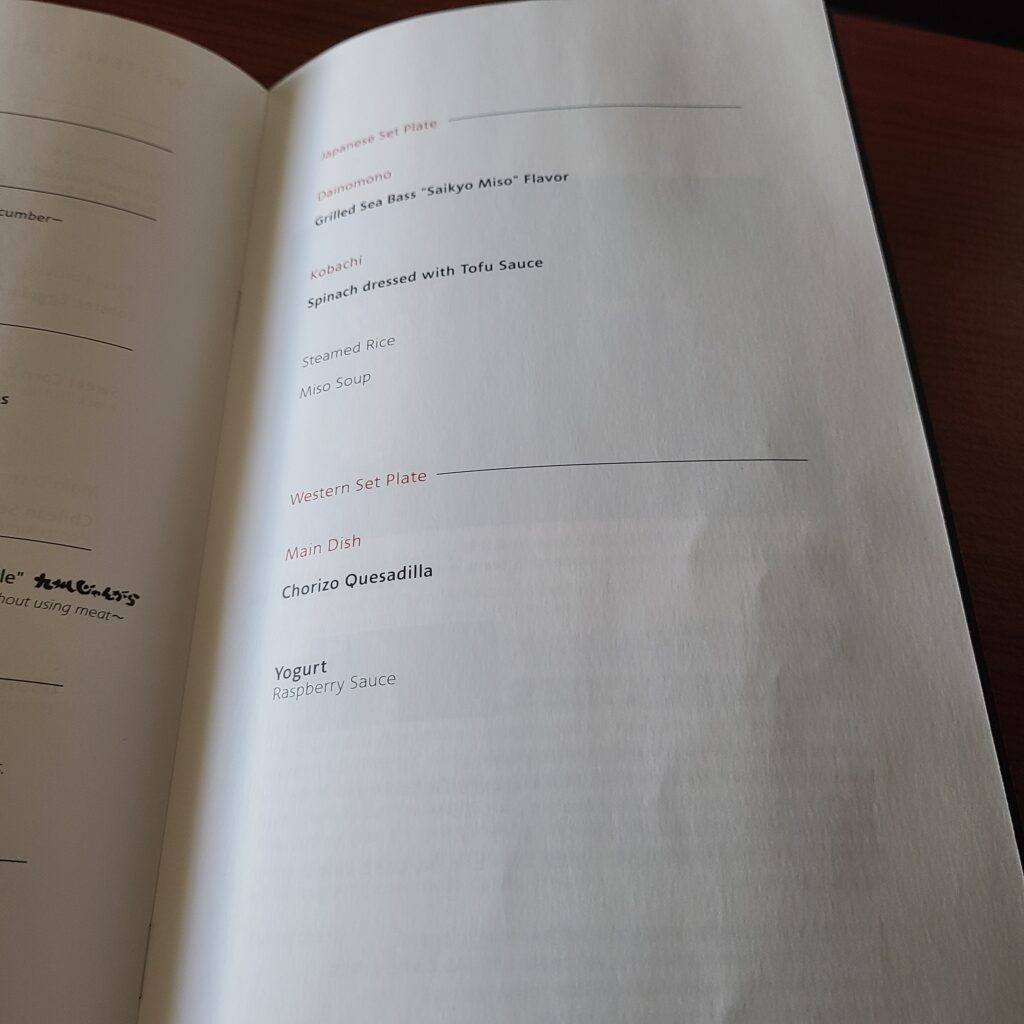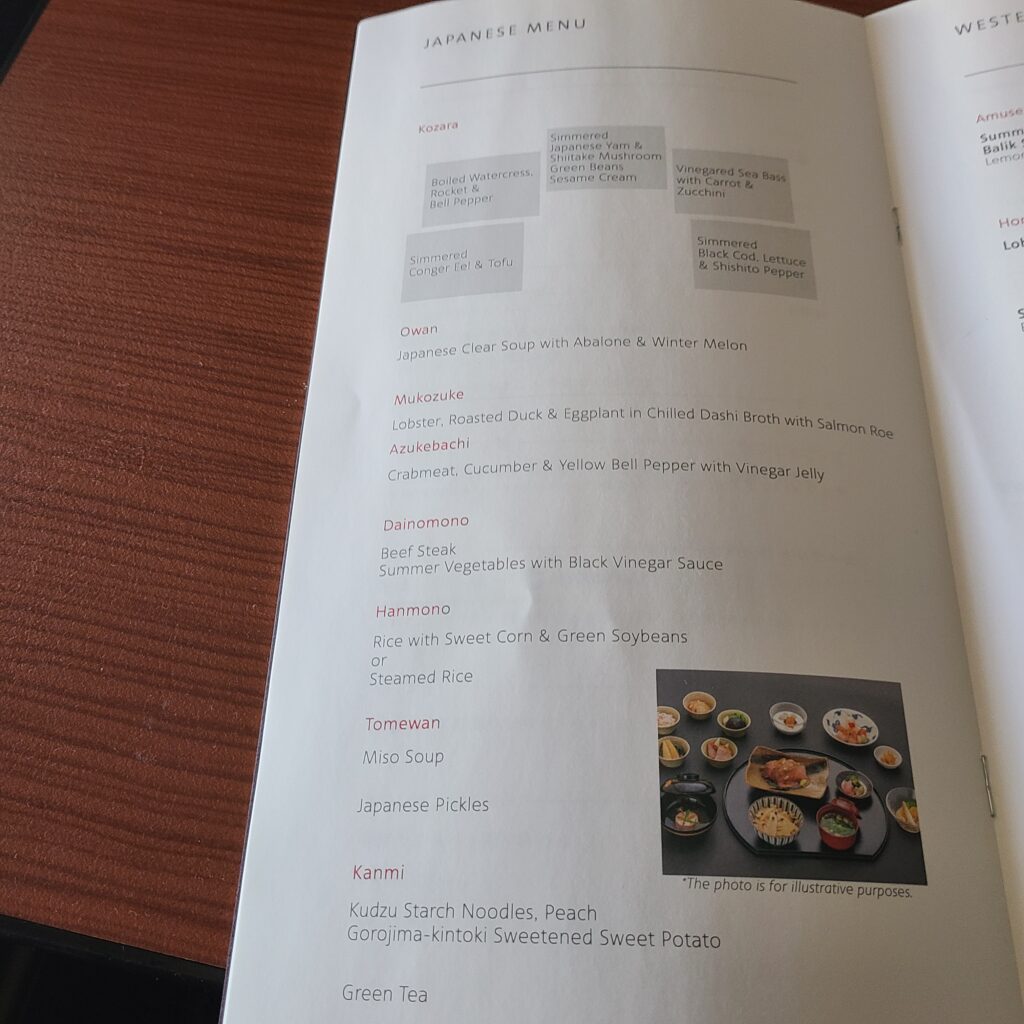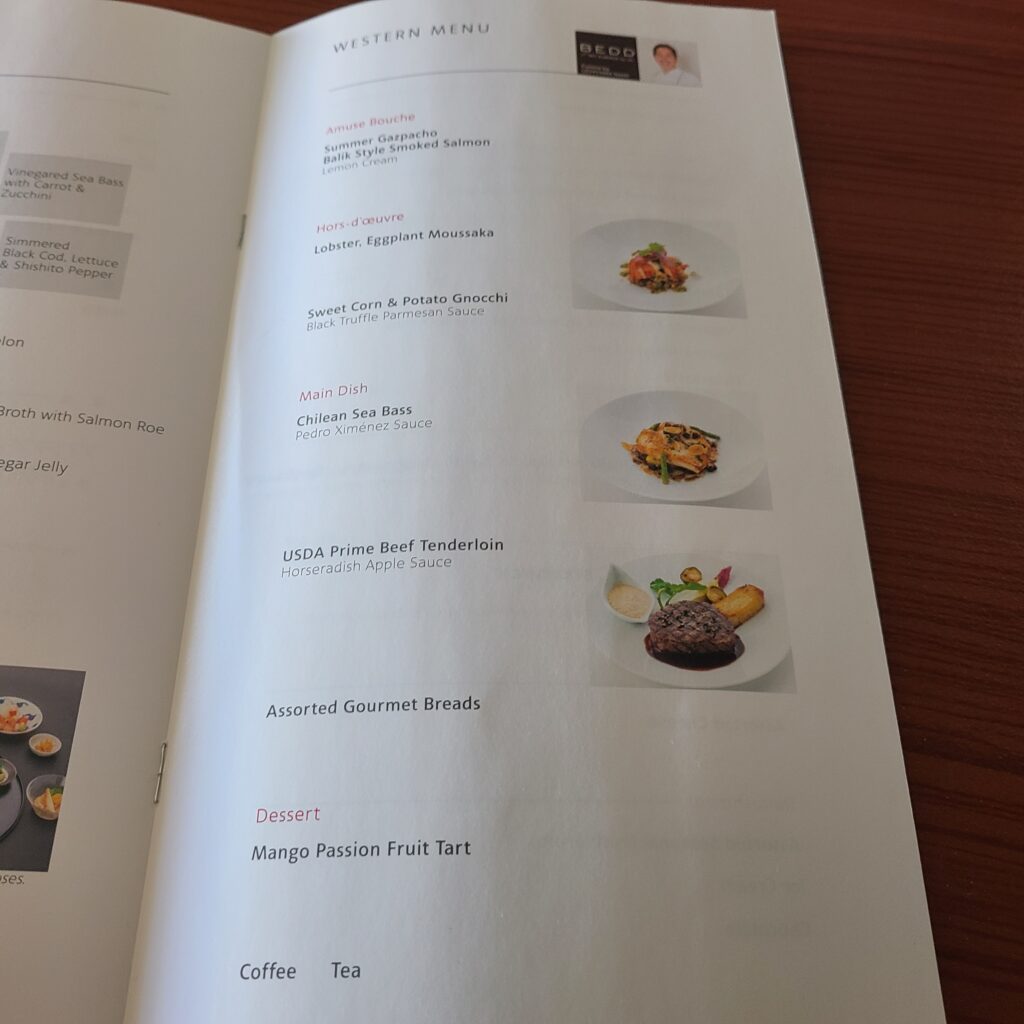 Japan Airlines First Class 777- Lavatory
The lavatory is mostly standard, but comes with some neat things. The crew left a note on the mirror, thanking us for flying with JAL.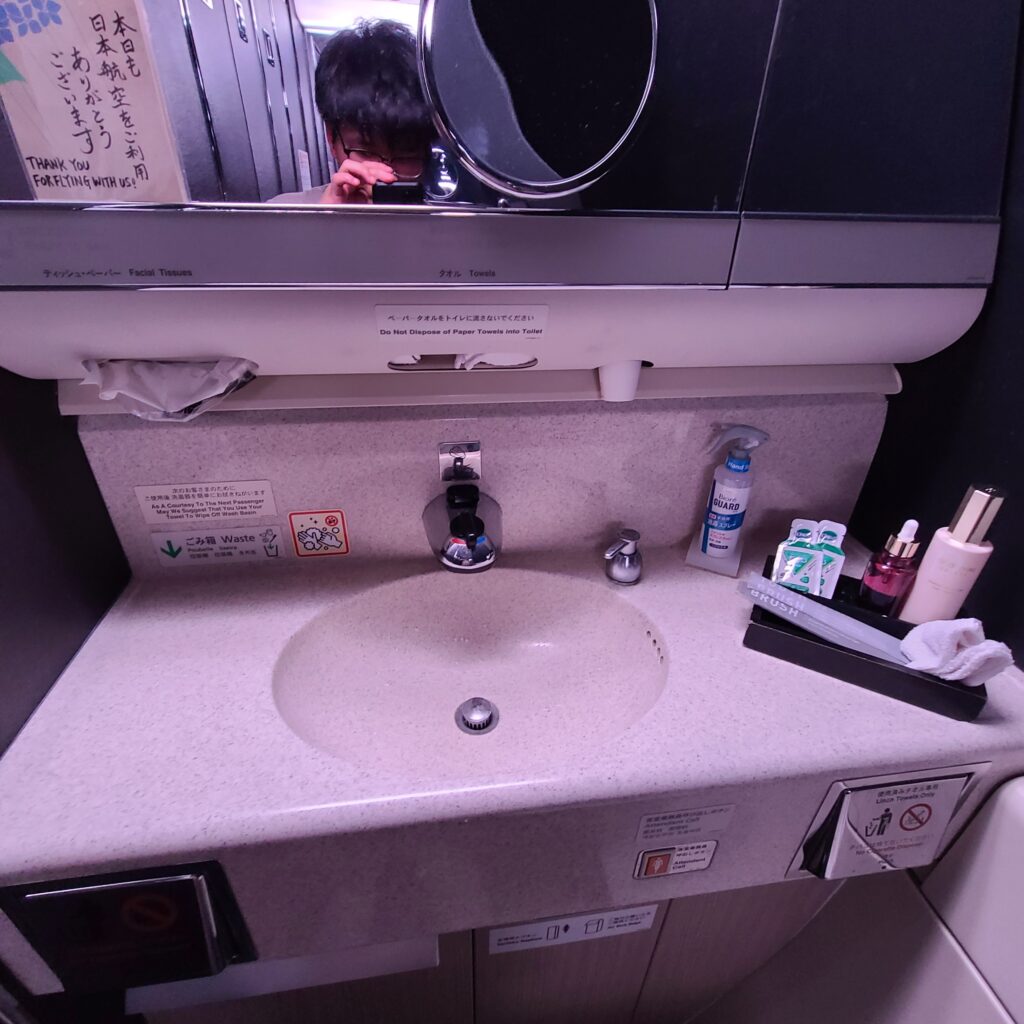 It's cool that they prepared the amenities for just the two of us in First Class!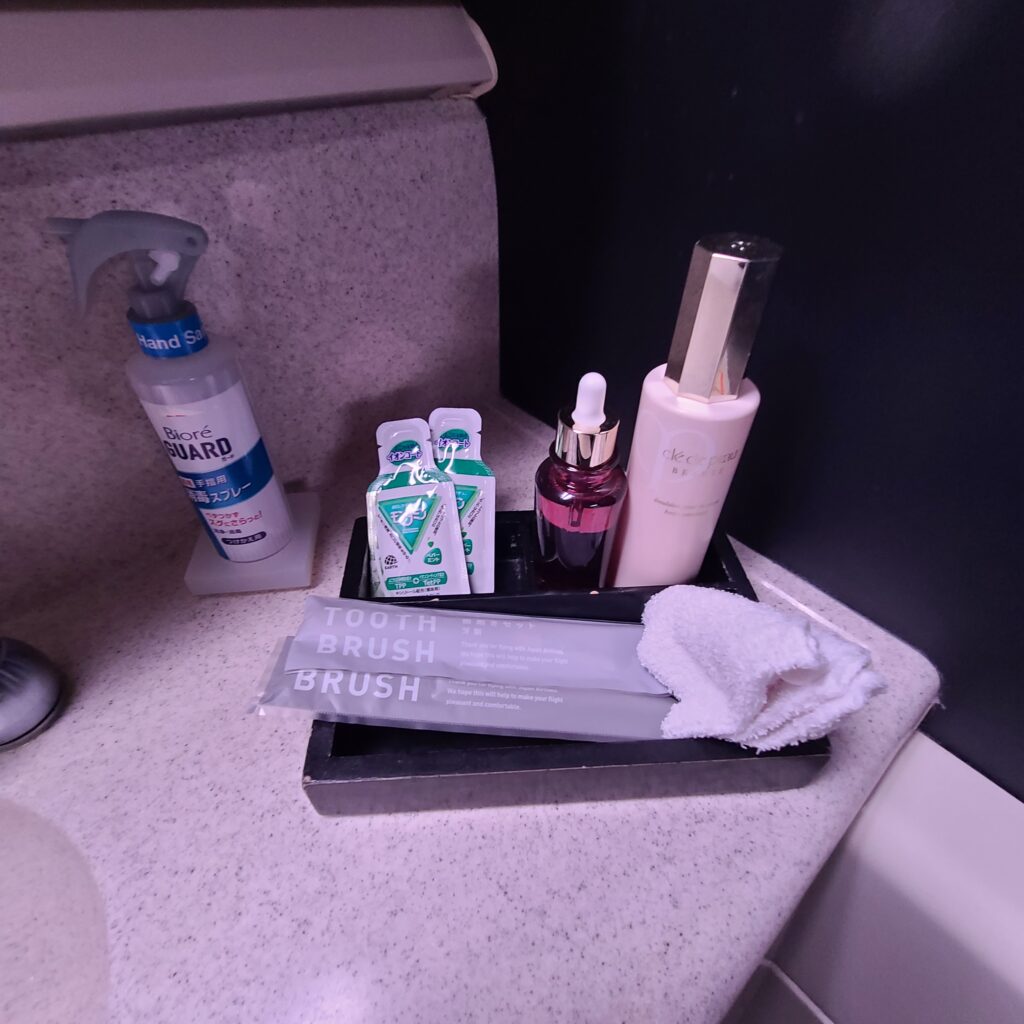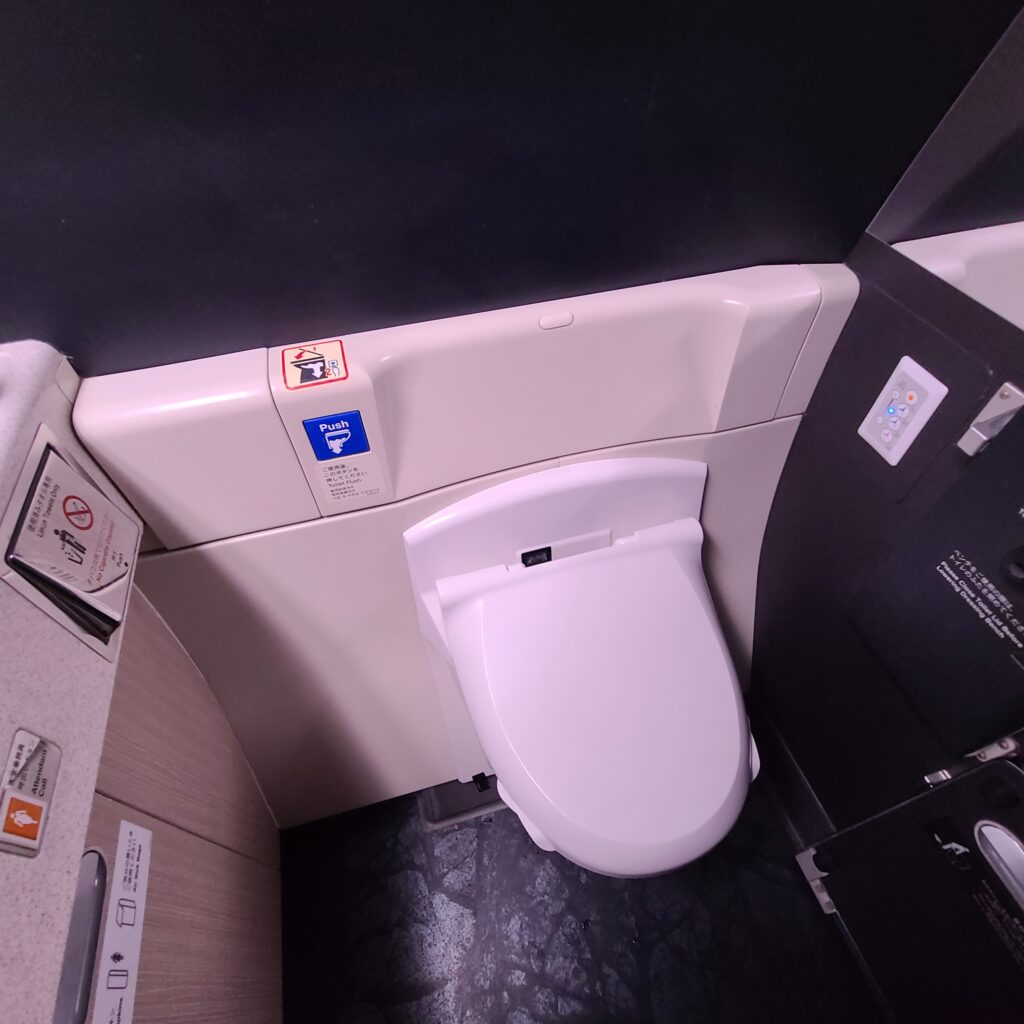 There's a foot platform that will help prevent getting your socks dirty while changing clothes. A very great addition that other airlines should follow!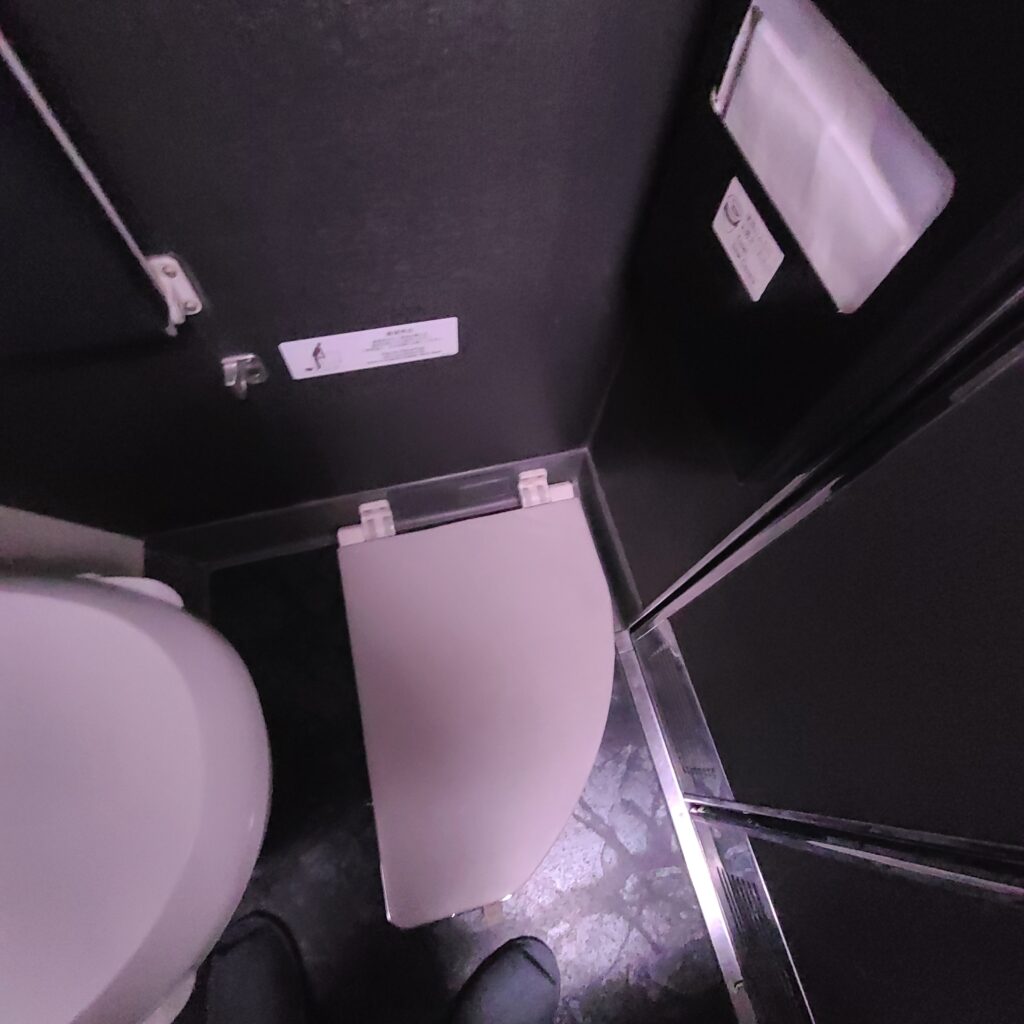 And of course, bidet controls for Japanese toilet!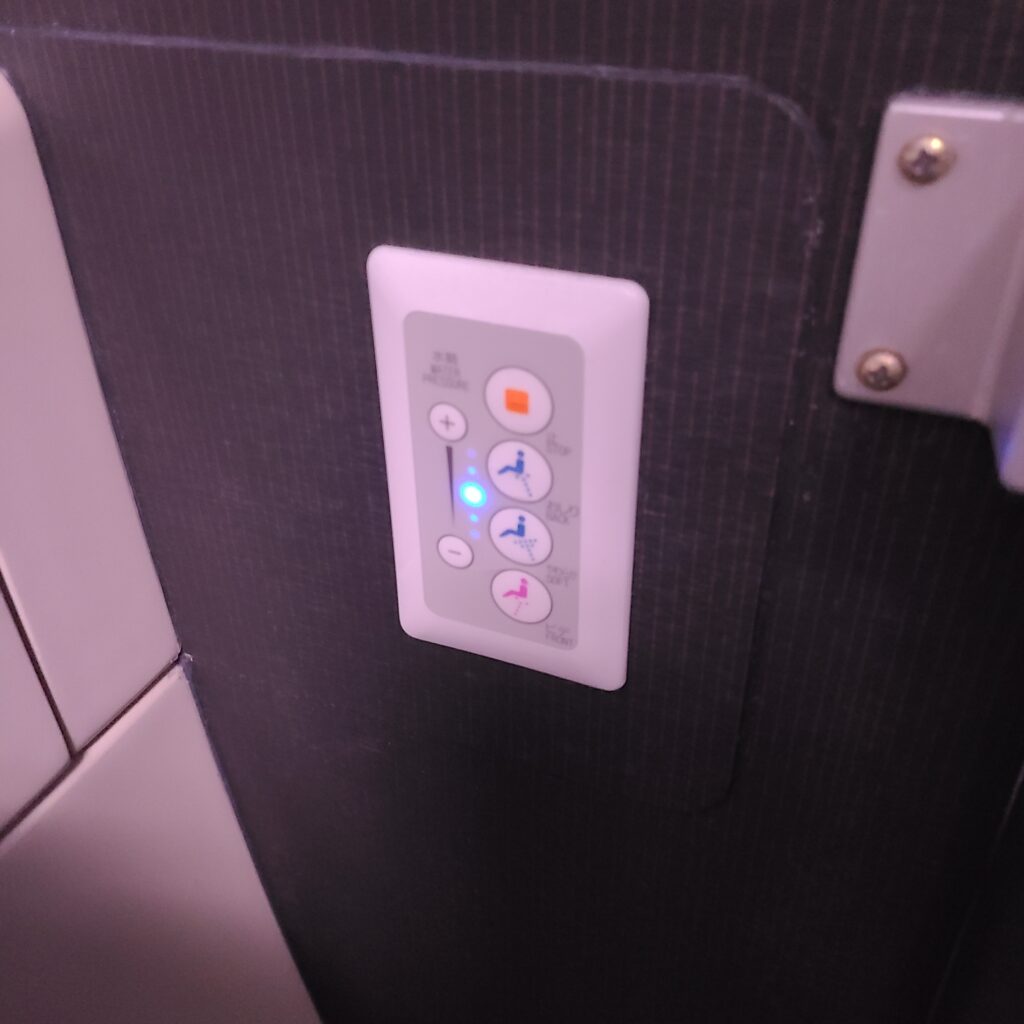 The pajamas are thick and comfortable, and I can see myself wearing them at home. But, they did contribute in how warm the cabin feels since JAL has a reputation for warm cabins.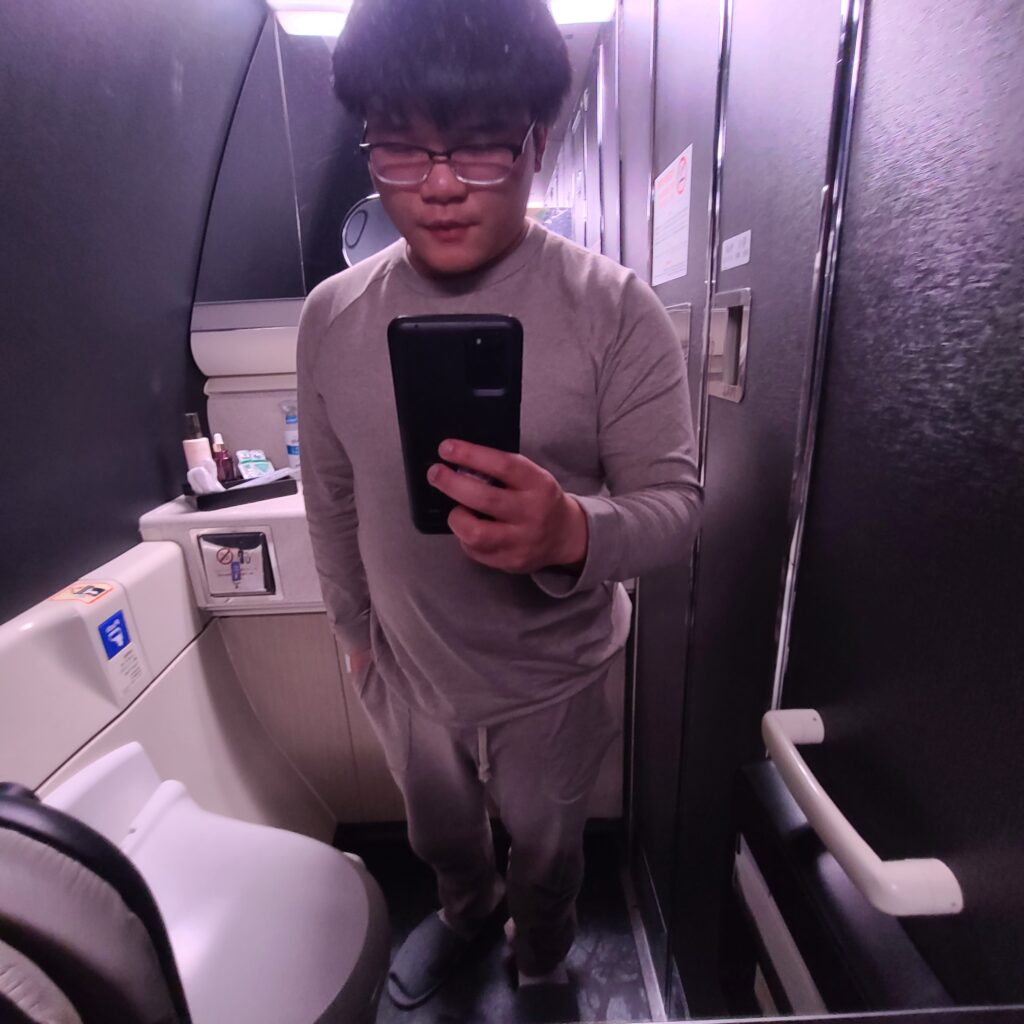 Conclusion
Just around 15 minutes before landing, I can see the skyline of Tokyo. This megacity looks endless from up here.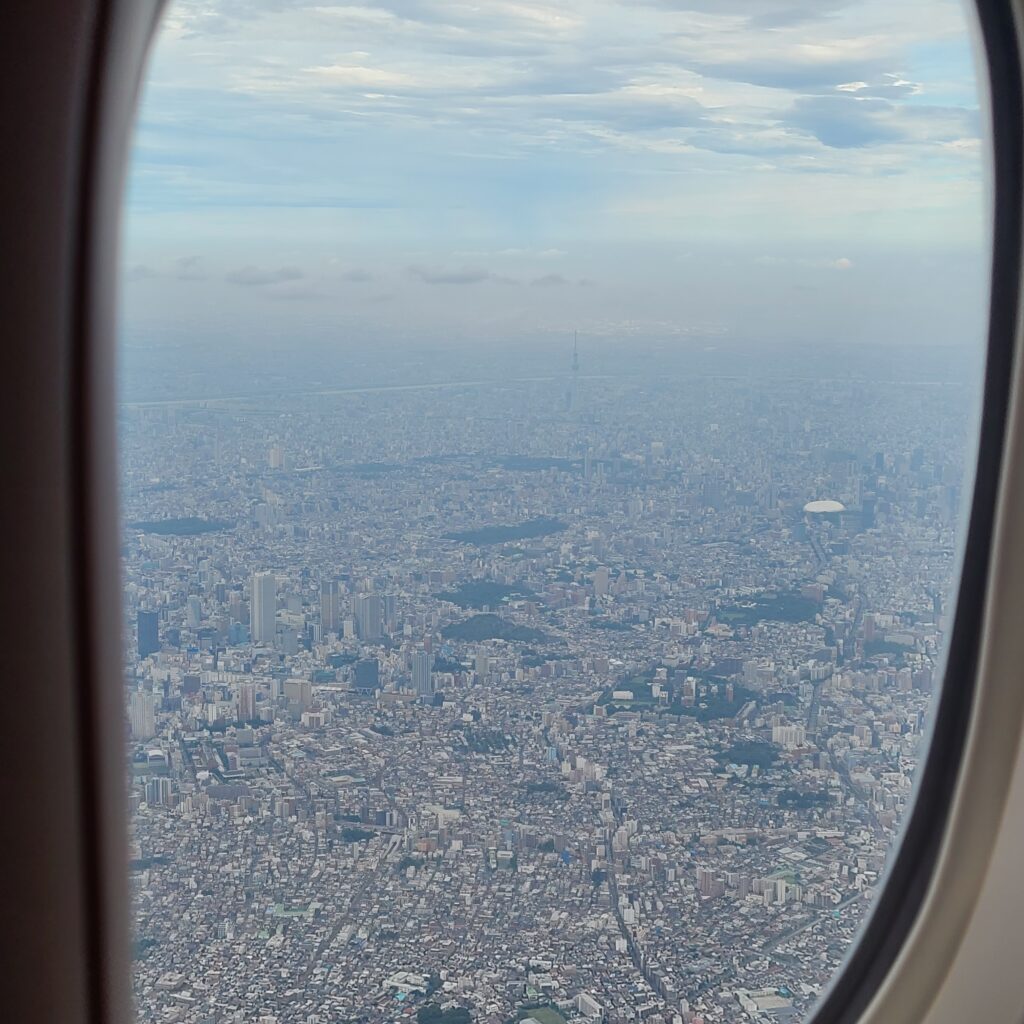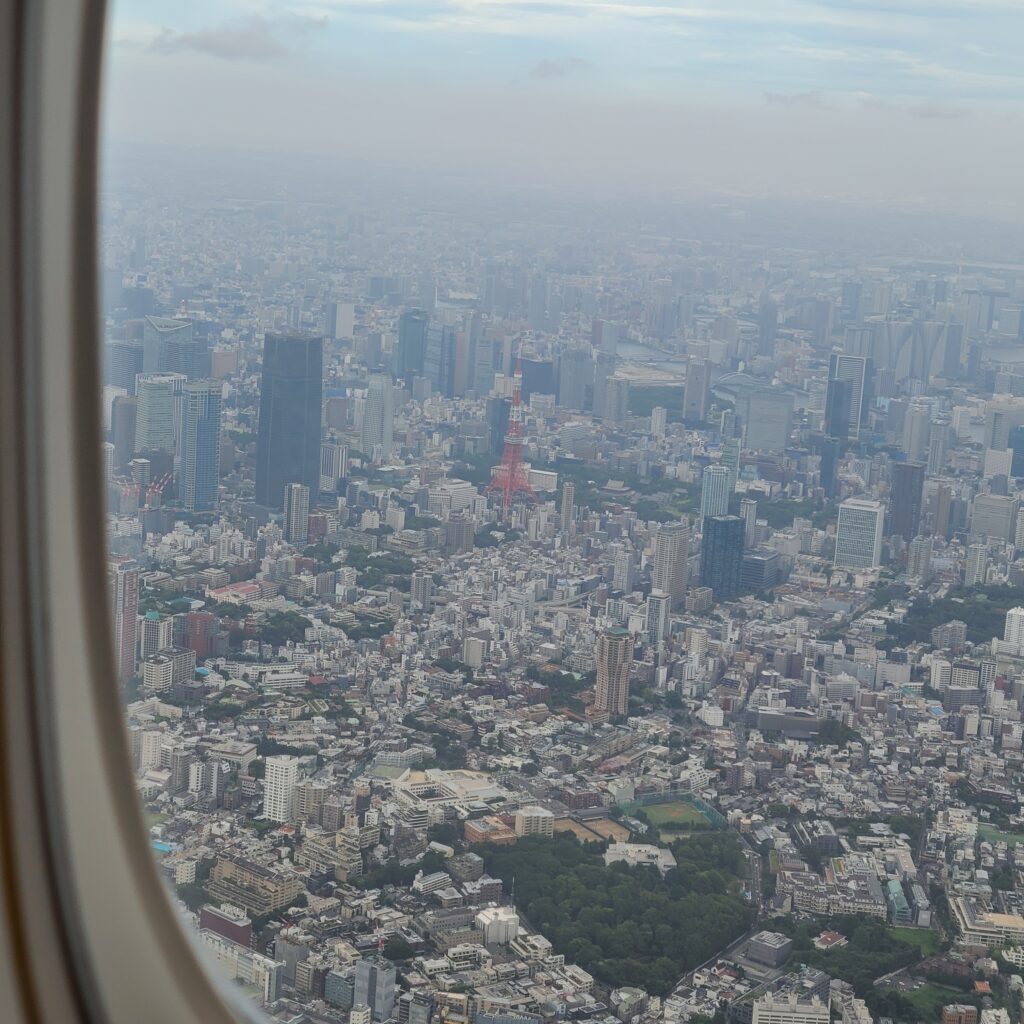 The flight attendants folded my pajamas and prepared a durable plastic bag so I can take those PJ's home!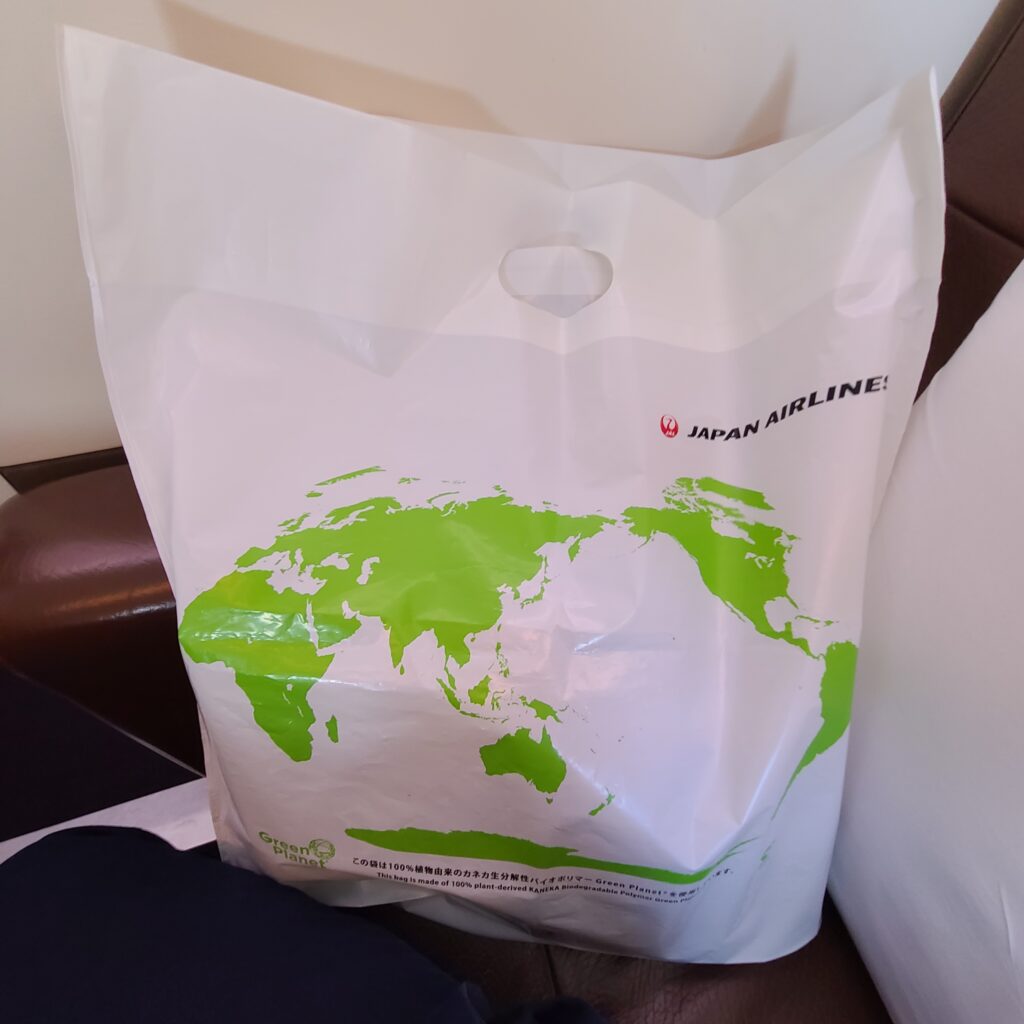 I very much enjoyed my time in JAL First Class, and it was definitely one of the best choices for a first-time First Class experience. The service was excellent, and it comes with some of the best airplane food in terms of taste and presentation. Even though the menu on the route from the US may be on the weaker side compared to outbound from Japan, I still found them to be very great!
My only major nitpick is how warm the cabin gets, which can be uncomfortable at times. I also would love to try out their new cabins one day since the First Class in 777 feel antiquated compared to other First Class products with their own individual suites behind doors. Still, I would love to fly this again coming from Japan to the US to compare the great food & drinks menu one day!
Overall Rating