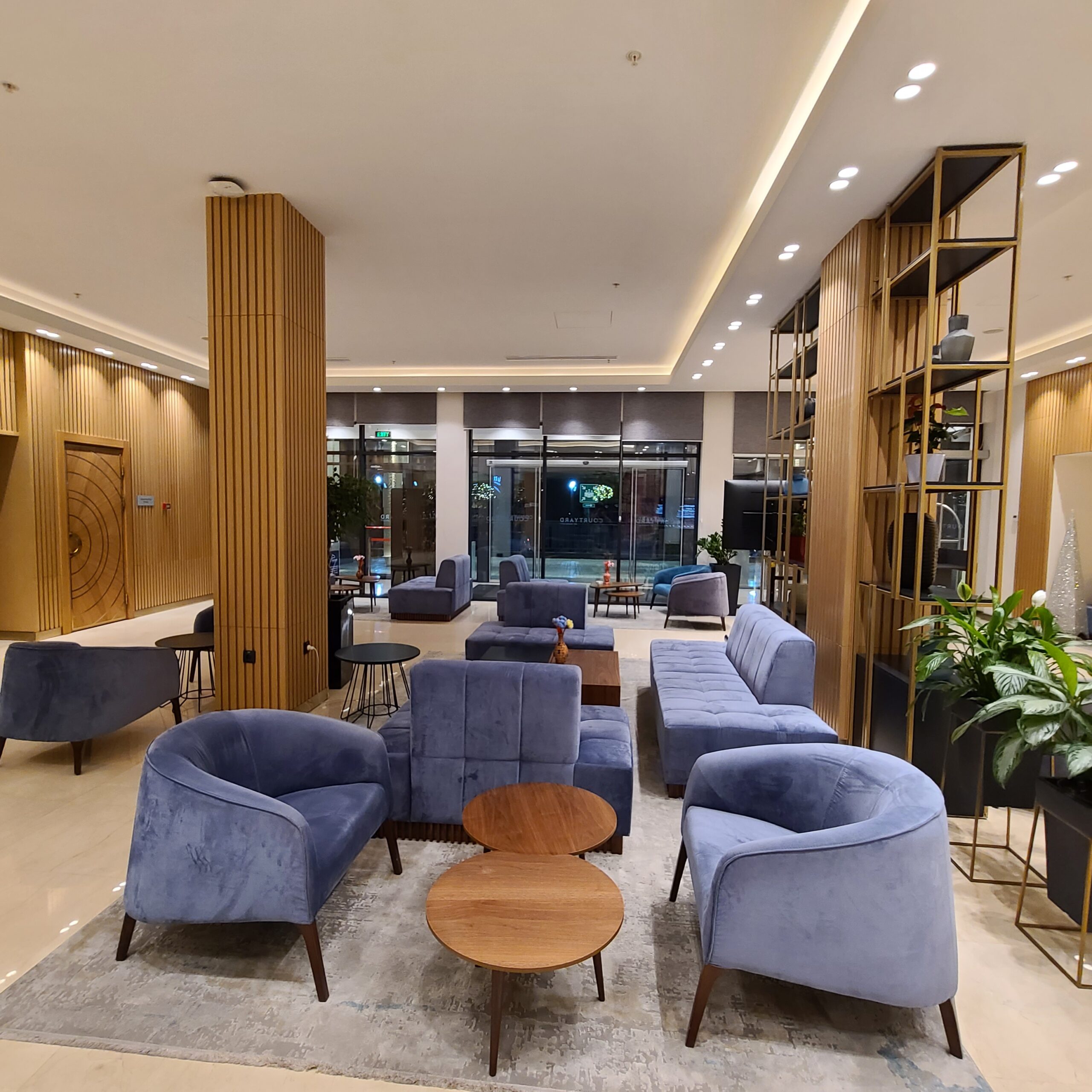 Advertiser disclosure: This post may include affiliate links (including sidebar banners) in which this site may receive compensation if a purchase is successfully made (at no extra cost to you) after being redirected from here. Thank you for your support!
Marriott Bonvoy Silver Elite vs. Gold Elite
Marriott Silver Elite & Gold Elite are the low hanging fruit statuses of the Marriott Bonvoy program. Would it be worth progressing from Silver Elite to Gold Elite? Let's compare both of them.
Marriott Bonvoy Silver Elite Benefits
What will Marriott Bonvoy Silver Elite get you?
10% bonus points on Marriott stays
Priority Late checkout (subject to availability)
Ultimate Reservation Guarantee
Priority late checkout is pretty vague except for the fact that it's subject to availability. You can request it during the day of checkout and hope the hotel will grant it to you. But, I wouldn't expect something generous like a 4pm checkout which is disruptive considering that many hotels' check-in time are at 2-3pm.
Even still, you'd be up against higher elite statuses from Gold all the way to Ambassador Elite that would most likely prioritize them over Silver Elite. Regardless, ask anyway if you need a little bit more time than the established check-out time in the hotel. The worst they can say is no.
Ultimate Reservation Guarantee is a compensation that you can get if you happen to be 'walked' to a nearby hotel due to the hotel you booked is overbooked for the night you're staying. The compensation is different depending on the hotel brand you booked, but they can be quite nice (or not depending on present circumstances) if it happens to you, especially the $200 + 90,000 Marriott points.

But, this is an entirely luck based benefit that you most likely never be able to use. Thus, the most tangible benefit for a Silver Elite is the 10% extra points earned from Marriott stays, which is nothing to be excited about.
Marriott Bonvoy Gold Benefits
Marriott Gold is one step-up from Silver Elite, and Gold Elite will get you:
25% bonus points on Marriott stays
2pm checkout (subject to availability)
Room upgrades (excluding suites)
Welcome Points (250-500 pts depending on brand)
Premium Wi-Fi
Ultimate Reservation Guarantee
Late checkout is now less vague as Gold Elite compared to Silver Elite. While 2pm checkout is subject to availability, I find from my experience that it's not terribly hard to get as that's on the cusp of most hotels' check-in time, thus not as disruptive. The program has so far managed to handle guaranteed 4pm checkout except at resort and convention hotels for Platinum Elite and up.
Room upgrades for Gold Elite can be room at higher floors including at executive floors, better views, or corner rooms that are typically bigger than standard rooms. Unlike Hilton Gold, Marriott Gold is excluded from executive lounge access if they'd be upgraded to a room at an executive floor.
For Premium Wi-Fi, Marriott hotels usually charge between $5-$20 per night depending on the property. However, it can be pretty hard to quantify since different property may have different Wi-Fi speed. I myself never think of it during my hotel stays.
How to Get Marriott Bonvoy Silver Elite/Gold Elite
To get Silver Elite, you need to stay at least 10 nights at hotels that fall under the Marriot Bonvoy program. For Gold Elite, that bumps up to 25 nights. Alternatively, you can either get Marriott Bonvoy Bold or Marriott Bonvoy Boundless from Chase to automatically get you Silver Elite. Both cards also get you 15 elite night credits that will help you progress towards Gold status for just 10 nights more.
Then, there are credit cards that give you automatic Gold Elite status like:
So, it's very easy to get both statuses through credit cards. If you enjoy staying at Marriott brands, then one way or another, you'd easily get Gold Elite status by applying for a Marriott co-branded credit card.
Is it Worth Pursuing Gold Elite as Silver Elite?
Definitely not. While you'll earn more points as a Gold Elite, the added benefits compared to Silver Elite aren't very exciting. Meaningful benefits start at Platinum Elite in Marriott Bonvoy program like free breakfast, executive lounge access, suite upgrade eligibility, and guaranteed 4pm checkout (in most hotels) as the key benefits. So, if a Marriott status is something you want to chase, you'd want to aim for Platinum Elite at least if possible.
But, even as a Silver Elite or Gold Elite, I still highly recommend you to ask politely in the Marriott Bonvoy app chat function for room upgrades if you have a special occasion during your stay. I would temper my expectation, but it never hurts to ask, and is mainly a passive process anyway. By asking politely, the hotel may do you a favor since upgrades in general are under the hotel's discretion.