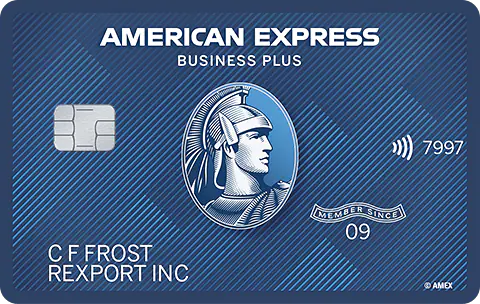 Advertiser disclosure: This post may include affiliate links (including sidebar banners) in which this site may receive compensation if a purchase is successfully made (at no extra cost to you) after being redirected from here. Thank you for your support!
The Reason to Close/Not Apply for The Amex Blue Business Plus
The American Express Blue Business Plus is a very solid Amex Membership Rewards earning card. It earns 2x Amex MR points on up to $50,000 of purchases in a year for no annual fee. It's also a business credit card, which allows you to bypass the annoying Chase 5/24 rule. This card is also a great way to maintain your Amex MR points since many other Amex MR points earning card do come with annual fees like the Platinum and the Gold Card.
But, there's one very important thing to recognize before applying for this card, and that is the Amex 5 Credit Card Limit rule.
What is Amex's 5 Credit Card Limit Rule?
Amex imposes a 5 credit card limit in an account where you'll automatically be rejected for an Amex credit card when you have 5 credit cards with hard credit limits, including personal and business cards. Hard credit limits imply cards with set limits, and the Blue Business Plus is one of them.
Charge cards like the Amex Platinum do not have a preset limit. These kinds of cards are excluded from Amex's 5 credit card limit rule. So, you can have the Amex Platinum, plus 5 co-branded Hilton and Marriott credit cards issued by Amex, for example.
Why I Plan to Close the Amex Blue Business Plus
Even though I find the BBP a solid card as a whole, I generally don't use it quite often. Factors like shared transfer partners and abundance of 2x back on every purchases, like the Capital One Venture X, make the BBP redundant.
While Amex MR has its valuable unique transfer partners like ANA, I feel the charge cards lineup already do a pretty good job in earning MR points. The annual fees on Amex charge cards are quite high, but they're keeper cards in terms of benefits. For me, I can downgrade my Platinum to the GoldJust make sure that they're right for you though. On top of that, Rakuten also accelerates Amex MR earning capabilities.
Since the BBP takes up a space within the Amex 5 card limit rule, I'd have less opportunities in taking advantage of signup bonuses of the highly coveted Amex co-branded credit cards. For me personally, I plan to close the BBP in order to be eligible for the Hilton Honors Business Card, which gives 130k Hilton Honors points, plus a Free Night Certificate as the signup bonus. Getting hindered with signup bonuses, especially lucrative time-limited ones, is the biggest opportunity cost in having the BBP open.
Conclusion
The Amex Blue Business Plus has a big opportunity cost attached to it. While it's a good no annual fee option to earn and prevent your Amex MR from expiring, the Amex charge cards tend to come with meaningful benefits that are worth keeping in the long run,while also not taking up space for Amex's 5 card limit rule.
Since the BBP takes up space for the 5 card limit, you'd want to consider your strategy in applying for or closing it to free up space for other Amex co-branded hotel or airline credit cards that may be more beneficial for your travels than what the BBP can offer you.
But, by all means, do apply for the BBP early on your Amex setup if you can since it offers a signup bonus, and you can close the card later on if you need to free up the space for another card.