Advertiser disclosure: This post may include affiliate links (including sidebar banners) in which this site may receive compensation if a purchase is successfully made (at no extra cost to you) after being redirected from here. Thank you for your support!
Amex Hilton Honors Surpass vs. Hilton Honors Business Card
There are 2 Hilton Honors credit cards issued by American Express that offer similar benefits with $95 annual fee charge on each. There are minor differences between both, but they can dictate which of the two you'd get. Let's break down these two cards:
Amex Hilton Honors Surpass vs. Hilton Honors Business- Free Night Incentive
While both cards don't give you  free night certificates by just opening them, they do offer spending incentive to earn them. Hilton free night rewards are objectively the most valuable compared to the ones from Marriott, IHG, and Hyatt since they will work on the most aspirational properties that can cost up to 150k Hilton points a night!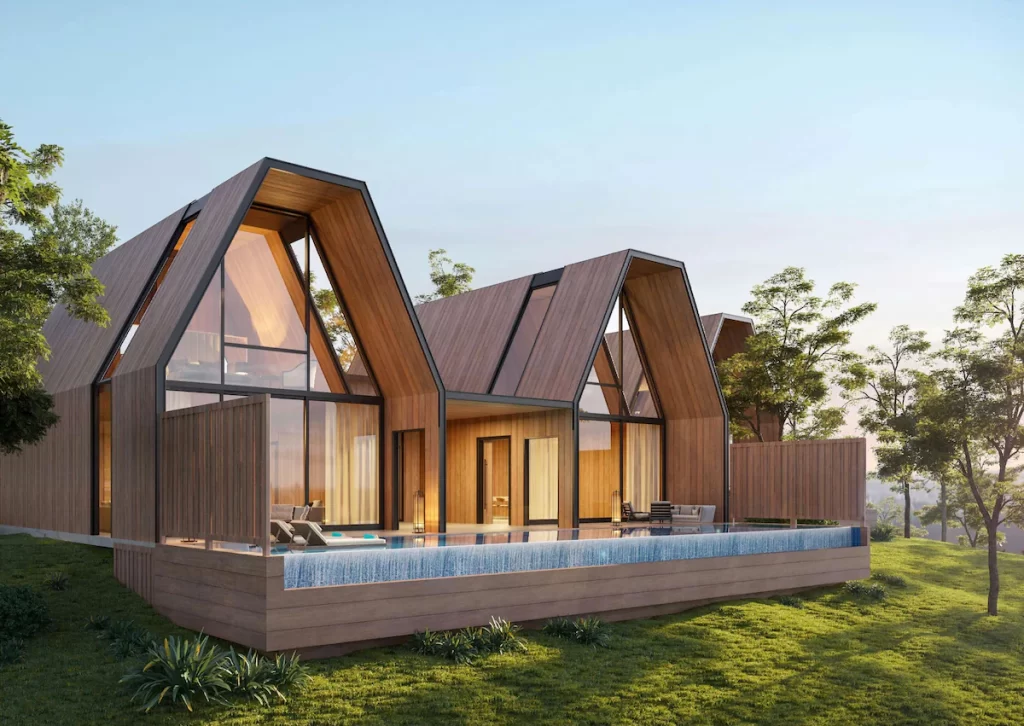 Both cards have similar spend and reward structures for free nights. For both the Surpass and Business, you can receive a Free Night Reward after spending $15000 in a calendar year on said card. The Surpass stops here, however.
The Hilton Honors Business will let you get a second one after spending a total of $60,000 in a calendar year. That is a lot of spend, and I'd be hesitant to pursue it due to the growing opportunity cost. But, it's there anyway as a bonus.
Amex Hilton Honors Surpass vs. Hilton Honors Business- Complimentary Status

Either cards automatically grant you Hilton Gold status, which is the sweet spot for the Hilton Honors program. Hilton Gold status by itself can give you great value if you stay at Hilton properties often with 80% bonus points earned on stays, free breakfast or food & beverage credit, and potential room upgrades that could give you executive lounge access, provided you're upgraded to an Executive room and the hotel's executive lounge is open. Hilton Gold is truly the best hotel status you can get for under $100.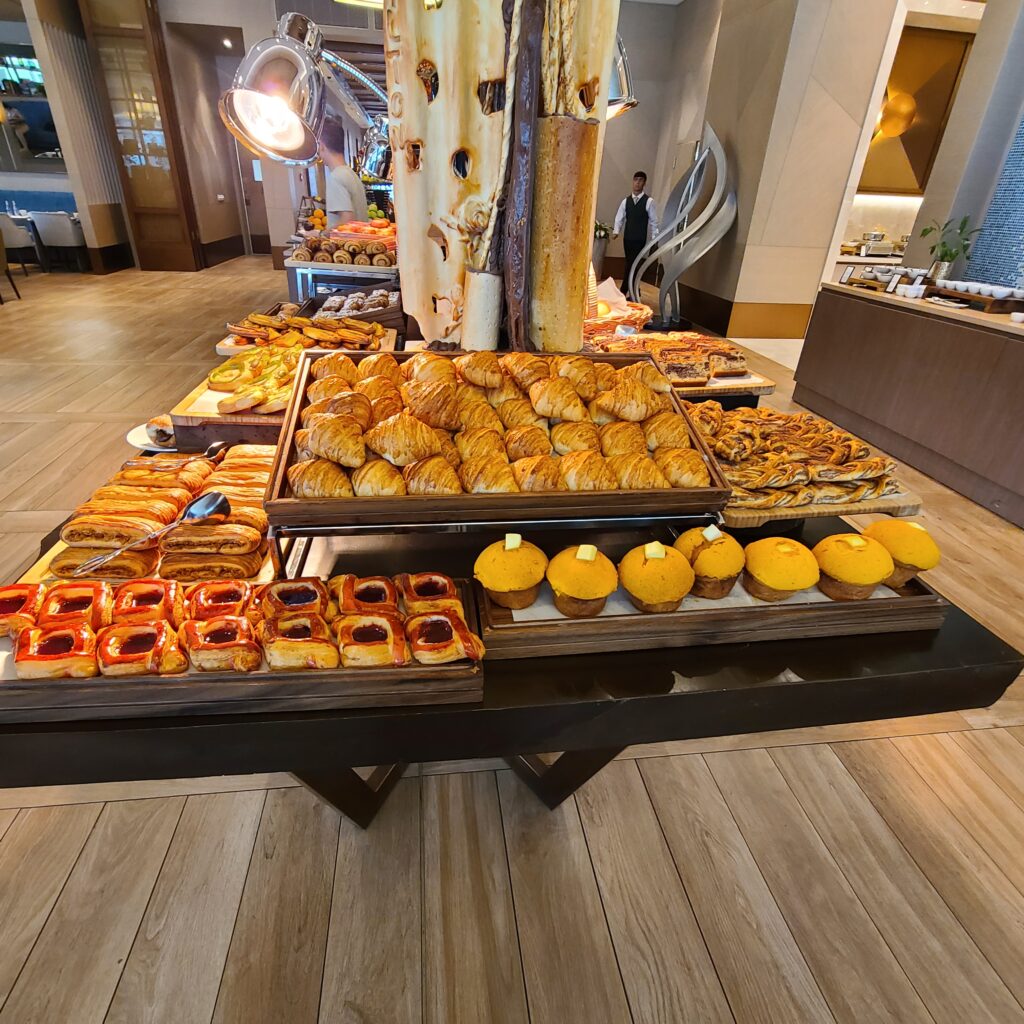 Either cards give you the opportunity to upgrade yourself to Hilton Diamond status, which is the top-tier status for Hilton Honors. But, you need to spend $40,000 in a calendar year. I don't recommend earning Hilton Diamond this way since it's far easier and economical to just sign up for the Hilton Honors Aspire Card.
Amex Hilton Honors Surpass vs. Hilton Honors Business- Earning Rates

Both cards have similar earning rates, but just different categories.
| Spend Category | Hilton Honors Surpass | Hilton Honors Business |
| --- | --- | --- |
| Hilton | 12x | 12x |
| US Restaurants | 6x | 6x |
| US Groceries | 6x | 3x |
| US Gas Stations | 6x | 6x |
| US Wireless Telephone Service | 3x | 6x |
| Flights booked directly or with Amex Travel | 3x | 6x |
| Car Rentals | 3x | 6x |
Hilton Honors Surpass provides decent multiplier for grocery spend, but it's not the best option when there's the Capital One SavorOne with no annual fee. Beware that many of the spend categories are US-based like groceries and restaurants. Expect to earn just the base 3x when using either cards abroad.
Hilton Honors Business have decent multipliers on flights, car rentals, and wireless telephone services. But, the Business doesn't provide the strongest flight and car rental protections like the Capital One Venture X, Chase Sapphire Reserve, or The Ritz-Carlton Card. For wireless services, the Chase Ink Cash can provide better return, but the Business is still worth using for them for the spend incentive and more than average return on a category that's not present on personal cards.
Amex Hilton Honors Surpass vs. Hilton Honors Business- Signup Bonus

Historically, the Hilton Honors Business tend to have more lucrative signup bonus than the Surpass. But, the spend requirement on the Business tend to be higher than Surpass. In normal times, the bonus amount tend to be the same. Get the one where you can meet the spend requirement, and I suggest waiting around for elevated offers as they appear quite often if you're not in a rush.
Amex Hilton Honors Surpass vs. Hilton Honors Business- Chase 5/24 Status
As the Hilton Honors Business is a business credit card, it won't add into your Chase 5/24 status unlike the Surpass. Even though anyone can be a sole properietor to be eligible for a business credit card, not everyone will. Thus, the Business can be the more appealing option than the Surpass, but not everyone can have it.
Amex Hilton Honors Surpass vs. Hilton Honors Business- Airport Lounge Access

Both cards offer Priority Pass of up to 10 uses each year. This is most likely a moot benefit as pretty much all premium travel credit cards have Priority Pass Select with unlimited passes compared to just 10.
Conclusion
Between the two cards, I'd lean in towards the Hilton Honors Business thanks to the generally higher signup bonus offers and being able to bypass the Chase 5/24 rule. However, I understand that not everyone will be able to apply for a business credit. Regardless, the Surpass is still a great card that mostly reflect Business Card in major ways that matter. Some would prefer the Surpass' decent grocery spend multiplier that the Business lacks.
If getting both is an option, then I can totally recommend that strategy if you're targeting Hilton's aspirational properties and you're able to hit the $15k spend calendar for both cards, totaling $30k yearly spend. With that, you'll get 2 Free Night Awards and at least 90k Hilton points. Add the Hilton Honors Aspire to the mix complemented with Hilton Diamond status, you'll get yourself another Free Night Award and enhanced stay experience compared to being a Hilton Gold!