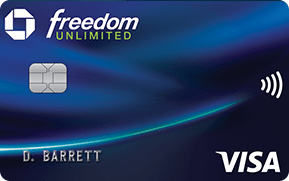 Reasons to Skip the Chase Freedom Unlimited
Chase Freedom Unlimited is one of the core cards to complete the Chase Trifecta where it'd cover everyday purchases and earn you 1.5x Chase Ultimate Rewards. For a no annual fee card, it usually offers 20,000 Chase UR or $200 cash as the signup bonus, which is pretty good. But, there are opportunity costs associated when applying for this card that aren't so obvious. Here are the reasons why you may want to not apply for the Chase Freedom Unlimited at all.
Chase 5/24 Rule
Chase Freedom Unlimited is affected by the Chase 5/24 rule. In short, you won't be able to apply for the CFU if you've opened 5 or more personal credit cards within a 24 month period.
Even if you are able to approved, the CFU would take up a slot for the Chase 5/24 rule. This could be the tipping point whether you're able to apply for other cards like co-branded airline and hotel credit cards under the Chase portfolio like the World of Hyatt Visa, Marriott Bonvoy Boundless, and United co-branded Card. Or, you may not be able to take advantage of all-time high, limited time, signup bonuses.
Also, if you're applying for personal credit cards from other issuers like American Express, Citi, and Capital One, they'll also take up the Chase 5/24 slots, and comes with more enticing bonuses and spending multipliers compared to the CFU. Cards like the Amex Gold, Citi Premier, and Capital One Venture X & SavorOne can prove to be more valuable and take priority over the CFU.
Chase Freedom Unlimited Overlaps with Chase Freedom Flex Too Much
Chase Freedom Flex and Chase Freedom Unlimited has overlapping spending multipliers with very similar signup bonuses. Both cards share the spending multipliers of:
5x on travel purchased through Chase travel portal
3x on dining, including takeout/food delivery
3x on drugstores
The selling point of the Chase Freedom Flex is the 5x rotating quarterly categories that makes the card really good, and even take care of some of the Chase ecosystem's weaknesses like grocery spend and gas.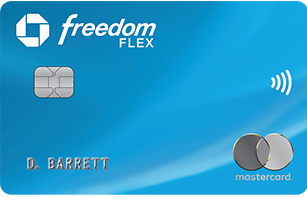 On the other side, what the CFU does better than the CFF is the mere 1.5x multiplier on non-category spend over CFF's 1x. A 0.5x extra isn't very scalable, and I'd rather signup for different cards, or use cards that would earn me 2x on non-category spend, which many other cards will offer.
Another advantage to the CFU is that it's a Visa whereas the CFF is a MasterCard. In the US, the only place I can think of where it matters is at Costco, which only accepts Visa as a payment processor. My point still stands that a mere 0.5x isn't scalable even if you do shop at Costco a lot. Plus, the Chase Sapphire Preferred and Sapphire Reserve are also Visa cards that can be used for Costco purchases. I'd even use the World of Hyatt Visa over the CFU for Costco purchases.
Chase Ink Unlimited is Better Than Chase Freedom Unlimited
If you qualify for a business credit card, then the Chase Ink Unlimited offers a much stronger signup bonus than the CFU. They both share the 1.5x multiplier on non-category spend and no annual fee also. Even though the CIU does not have the category multiplier on dining, travel, and drugstores, it really doesn't matter if you choose the Chase Freedom Flex over the CIU. Plus, you can still combine Chase UR points earned to the CSP/CSR/CIP (Chase Ink Preferred).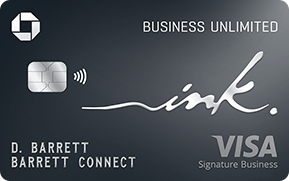 A big benefit to the CIU is that it won't take up a slot of your Chase 5/24 status because the Chase 5/24 rule only applies towards personal credit cards. But, you do need to be below Chase 5/24 to be approved for the CIU. Again, not taking up a Chase 5/24 slot can be the differentiating point between being able to take advantage of limited signup bonuses or not.
However, only get this card if you can meet the minimum spend requirement for the 75k points signup bonus, which is typically spending $7,500 in the first 3 months. This is a lot higher than the CIU's spend $500 in the first 3 months for 20k points signup bonus. Big spend, but bigger rewards.
Chase Ink Cash is Better Than Chase Freedom Unlimited
Another business credit card on the lineup that's even better than the CIU is the Chase Ink Cash. They both have similar signup bonuses and minimum spend requirement. But, the CIC has one of the best spending multipliers for necessities with:
5x on internet, cable, and phone services up to $25k
2x on dining and gas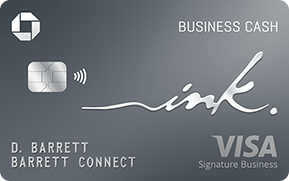 These days, internet and phones are pretty much necessities, and this is where the CIC shines compared to pretty much most credit cards in the US. You can seriously rack up Chase UR points monthly just from this card, in which you can combine with CSP/CSR/CIP. Since the CIC is a business card, it also won't take up a Chase 5/24 slot too. But, you do need to be below Chase 5/24 to be approved for the CIC.
Conclusion
The Chase Freedom Unlimited is not a bad card itself, but rather, the unfortunate situation around restrictive credit card rules like the Chase 5/24 makes it a tough sell, especially if you're big into the points & miles game.
If you're someone who'd rather stick with just one card and don't want to have too many cards opened, then it's a solid option with 3x on dining and drugstore with 1.5x on everything else.